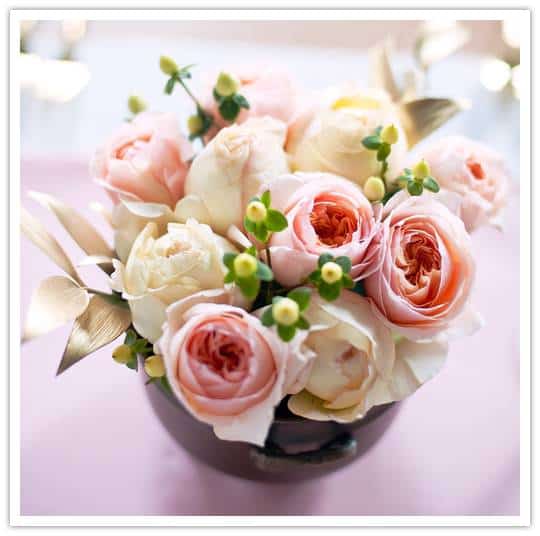 Today I'm incredibly pleased to help you get to know one of my sponsors, FiftyFlowers, a great source for wholesale flowers. The gorgeous flowers in our Graphic and Glitz shoot were provided by FiftyFlowers, and I can't speak well enough about the amazing level of customer service and flower quality the company offers. They were great to work with, and I highly recommend them!
With over 2,000 flower varieties available in bulk and the super easy shopping format (you can browse by flower, color, or season), they're the perfect resource for any bride who is interested in taking on her own wedding day flowers. Use any of our floral projects as an idea starter, or browse their photo galleries for more inspiration from real brides. Your flowers are also backed with a 100% satisfaction guarantee which is really impressive (as I've said before, they've got great customer service!) and will put your mind at east if you have any questions or concerns about being in control of this important aspect of your wedding. Check out their bulk flowers now, and happy floral crafting!
Image by Paper Antler.
• • ♥ • •
FiftyFlowers is an advertiser on the Inspired Bride and sponsored this post. For more information on our editorial policy, please click here.