Brides who are looking for unique bridal jewelry need look no further than turquoise. A beautifully versatile stone, it works well against all colors and for all themes. Let the following brides who have rocked turquoise inspire you to choose fantastic turquoise wedding jewelry.
Bold and Beautiful
If you want to make a statement, go bold with a bib-style necklace like this bride.
It works very well with a simple dress, and the southwestern elements in this necklace are perfect for a country or rustic-themed wedding.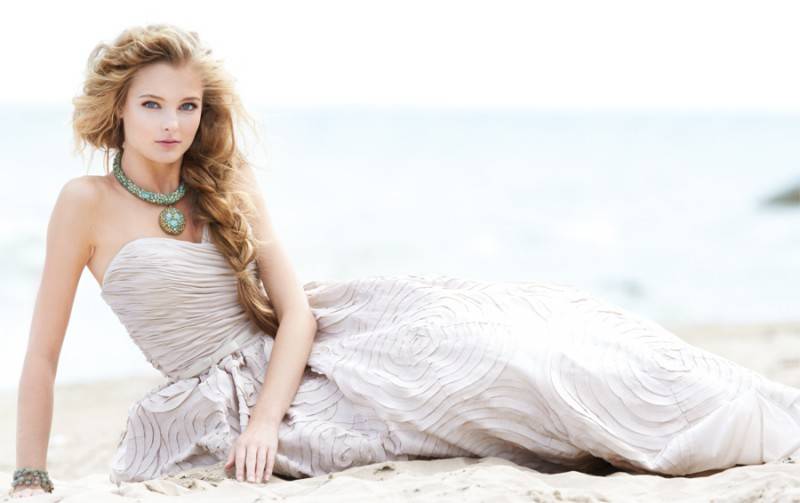 This bride also chose a large, chunky turquoise necklace as her only bridal jewelry, and although her dress is textured, it works very well because the dress doesn't have a lot of beading or embellishments.
Sweet and Dainty
For wedding dresses that are more embellished or "fancier," it's recommended that brides wear daintier, simpler turquoise jewelry.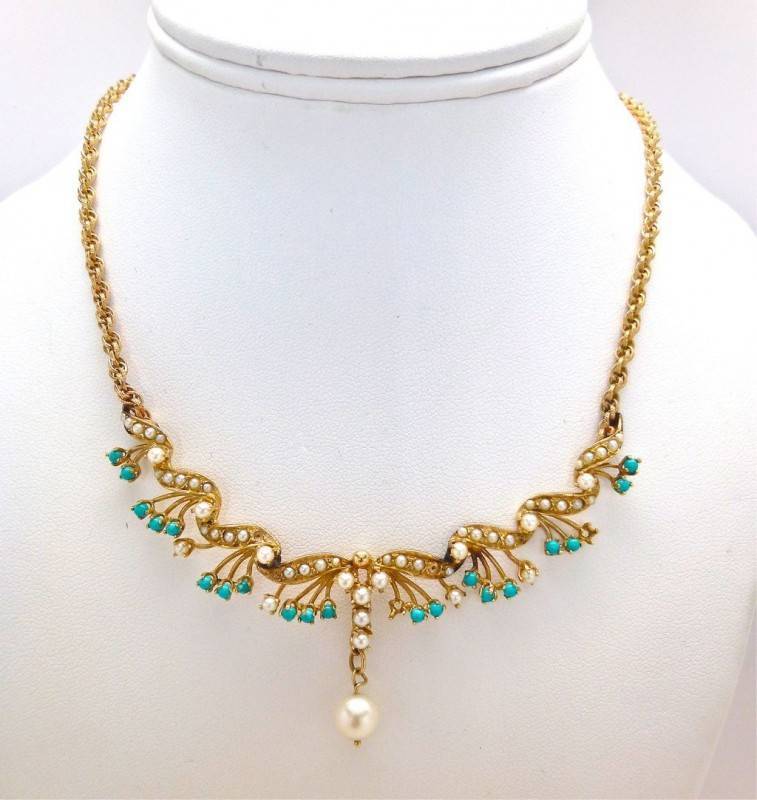 Simple necklaces, earrings and bracelets are the way to go. Choose something simple and beautiful that adds details to your entire ensemble without taking attention away from the dress.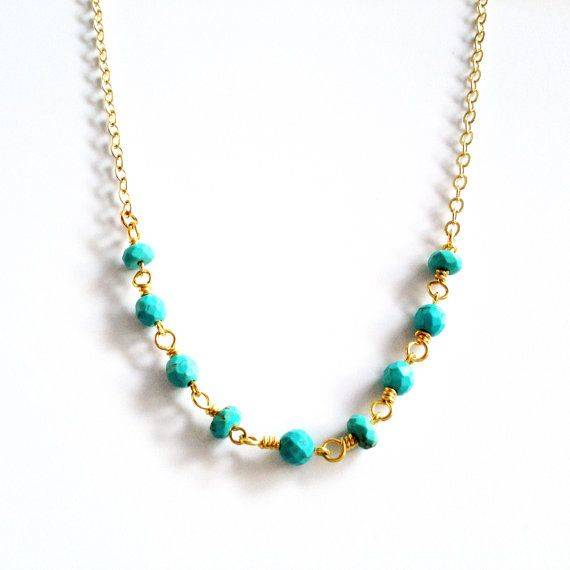 A Little Bit Funky
For the non-traditional bride, a funky piece of turquoise jewelry might be just the ticket!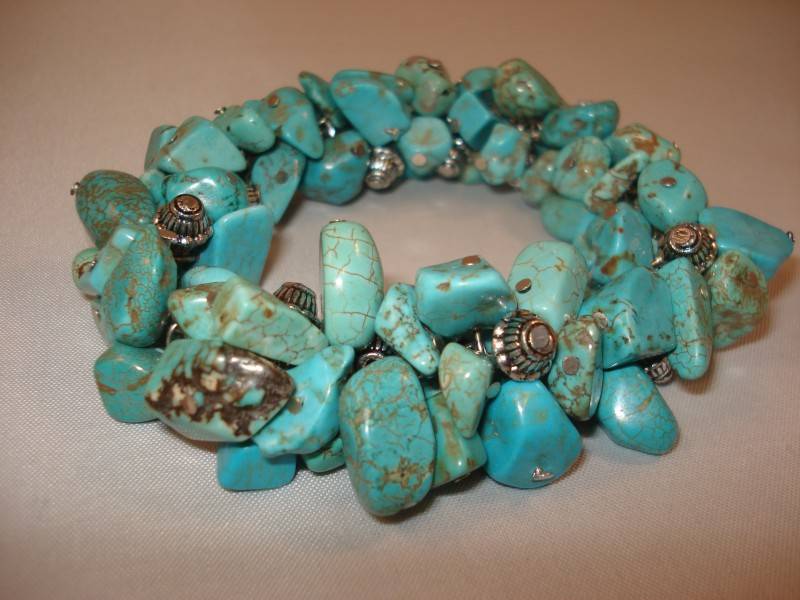 It will add a little flair to her wedding day attire and allow her to express her personality.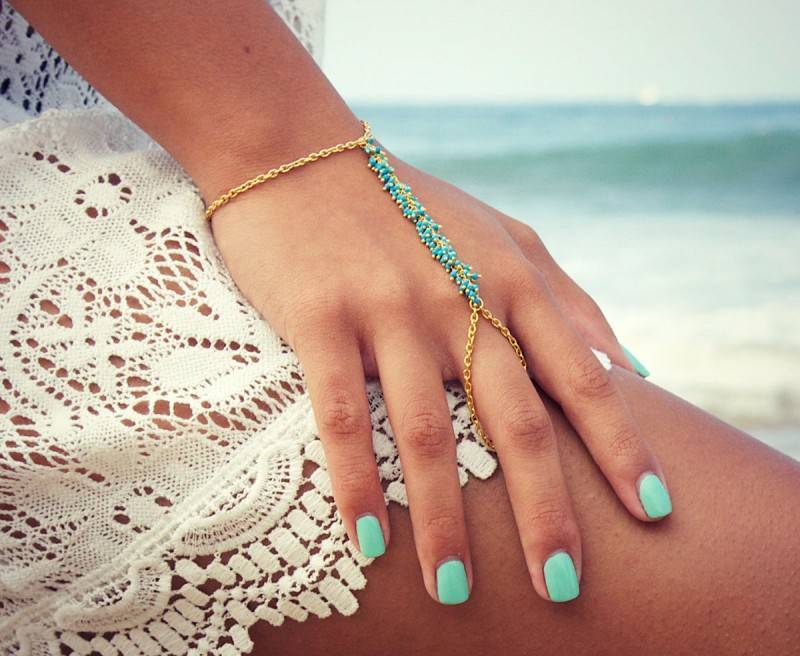 Hopefully these beautiful pieces of turquoise wedding jewelry have inspired you and given you ideas about your own wedding jewelry. It's a beautiful stone that complements every bride!