Bouquets Archive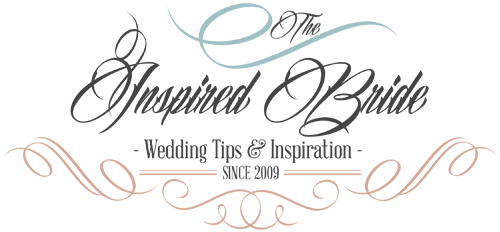 Splurge on the Wedding Photographer: The lens of the wedding photographer is the lens through which you will remember your nuptials for years to come, the lens through which your children will view the day their parents got married. Having said this, you will absolutely regret giving this responsibility to an amateur or a friend. Why drop money on a fancy cake, intricate centerpieces embossed napkins and flower-covered archway if you don't have sharp and beautiful photographs to help you recall the details five or ten years down the line.
Save on the Flowers: More is not always better, and brides can sometimes have a tendency to become a little overzealous when it comes to selecting blooms for their decorations. Instead immediately jumping into what exotic blossoms you absolutely need for your perfect day, come to your floral designer with a firm budget and a color scheme. He or she might be able to wow you at a lesser price than if you had gone with your original choices of flowers. Ways to save money on flowers is to use the same plants in the ceremony and the reception, utilizing local blossoms that don't need to be shipped across outrageous distances and to find creative, decorative alternatives to floral decorations like paper lanterns, seashells or candles.
Splurge on Your Hair & Makeup: This is the day you have been dreaming of for the last few months, if not your entire life. In your fantasies, do you imagine yourself with smudged eyeliner or a shade of lipstick that looks clownish in certain lights? Spend the extra few dollars to hire a professional makeup artist who can make you feel truly beautiful on your wedding day; by telling yourself that you're worth being pampered and fussed over, you'll feel extra special and confident as you float down the aisle.
Save on Wedding Favors: Amongst the excitement of the decorative cake, the plates of food, the lively dance floor and the flowing drinks, wedding favors are often overlooked or forgotten by guests. Additionally, there is no avoiding the reality that your specific tastes aren't going to compliment everyone else's and your trinkets might end up in a dusty attic or in the trash. Therefore, while you will want to provide a token of appreciation to your guests, you should have an eye out for inexpensive wedding favors that show your gratitude without stretching your budget. Brides might be considering hand-making their own wedding favors but, when facing a limited amount of time before the big day, they should take into account the unnecessary stress this can add.
Splurge on Favors for the Wedding Party: While being a member of your wedding party is absolutely an honor, don't forget that it is also time-and-money-consuming for your friends. By providing your friends with a thoughtful gift, you are demonstrating your gratitude and that their efforts are not taken for granted. Consider purchasing them each something different that compliments their individual tastes or having the gifts personalized or engraved.
Save on The Bar: While it is generally considered tacky to charge guests at the bar, you don't have to be providing your more jovial guests with a multiple rounds of shots. Instead, provide your attendants with wine, beer and a small range of signature cocktails. Additionally, having waiters take the drink orders instead of having partygoers head directly to the bar will slow the rate-of-consumption, and you can better control whether or not you want to serve alcohol the entire time or reserve the more expensive options for before-and-after the dinner while supplying only wine and beer with the food. Finally, provide champagne for guests who want it, but don't automatically assume that is everyone. Many people are fine raising their glass with whatever they are drinking, so have individuals request it rather than having it involuntarily passed around.
Splurge on Food: Though you might not want to serve steak and lobster at your reception, pass on your aunt's generous offer to cook in favor of professional caterers. After all, next to the bride and groom, the food will be a major focal point of the evening and so spring for quality ingredients and a talented chef instead of settling for mediocrity to save a few dollars.
Save on Invitations: While your mother and father might save the invitation to your wedding for years to come, most other guests probably tossed it either the day after the big occasion or even the day they received it in the mail. Investigate the many ways you can create a lovely layout without spending large amounts of money; this is the project on which DIY amateurs and mavens can truly have fun, especially because the nuptials themselves are months away and there is no immediately rush. For couples that want to limit their environmental impact, there are plenty of affordable alternatives to printed invites, such as customized e-invites.
Fall weddings can be breathtakingly beautiful, and one huge aspect of that is flowers. Fall flowers are available in a myriad of different colors and styles. Here are some of the most beautiful fall flowers for bouquets.
Sunflowers
Sunflowers are gorgeous fall flowers and so striking because of their bright, contrasting colors and size. Sunflowers are fantastic all on their own but can be paired with tiny, cluster-like flowers for balance and color addition.
Ranunculus
Ranunculuses in orange are a beautiful fall wedding flower, and look stunning in arrangements and bouquets. Ranunculus looks great paired with carnations, zinnias and magnolias. They are a feminine and charming flower perfect for bouquets.
Dahlias
Dahlias are a full, round flower that look beautiful when paired with poppy pods, lilies and virtually any other flower. They're amazing enough to have in a bouquet or arrangement all alone, but look great paired with tiny, cluster-like flowers.
Roses
Roses are an any-season flower, and bright, vivid red and orange roses look spectacular for the fall season. They are boldest when carried alone but can be charming with baby's breath, fall berries, and other flowers.
Fall flowers are absolutely stunning and choosing warm, bold colors for your wedding is a great idea. Ornaments for the bouquets work very well for fall, and natural embellishments, such as tiny pine cones and fall leaves, add texture and color to bouquets. Utilize these flowers to gain inspiration for your wedding bouquets and arrangements.
As promised, here's an overview of some great flowers and fillers to use for your reference. This is not a complete list, of course (how could I ever finish writing?!), but I'll certainly keep updating it along the way.
It's easier to have discussion with your florist and hear all of his or her creative ideas if you know the plants they're referencing. Here are some of the most popular and most interesting bits of plant life available to you for your wedding.
Baby Eucalyptus


Fragrant branches that can be great accents to more rustic bouquets.

Bells of Ireland


A great botanical filler with a fantastic green shade and a lot of interesting shape and texture.

Chrysanthemum, or Mum


A flower with multiple forms that fit a variety of tones. Spider forms are more modern, while football mums are soft and romantic. Chrysanthemums come in a wide variety of colors, including white, reds, purples, yellows.

Craspedia

A ball-shaped botanical filler that adds interest and color to any bouquet, but would work particularly well paired with more rustic themed flowers.

Dahlia

A voluminous flower usually with layers of petals. The dahlia comes in a wide variety of forms (twenty are currently recognized by the American Dahlia Society) and colors (they often come in pinks, purples, reds, oranges and yellows; some varieties are bicolor). Dahlias are in season during mid to late summer.

Freesia

A fragrant flower with a spray of blooms. Freesia comes in a variety of pinks, purples, reds, as well as orange, yellow, and white.

Gardenia

A fragrant, elegant exotic flower that usually comes in a shade of white or a very pale yellow. The peak season of these flowers is mid-spring through mid-summer.

Gerbera Daisy

A great flower for a more casual or country bouquet. Gerbera daisies can be small (Gerbera Minis) or large, and come in different shades of yellow, orange, pink, red, and white.

Hyacinth

A flower with many blooms in red, pink, white, orange, yellow, violet, or blue.

Hydrangea

A flower that grows in globe-like flowerheads and can add a lot of texture to a bouquet. Flowers are commonly white but some varieties display shades of blue, purple, and pink.

Hypericum Berry


A fantastic and trendy filler that works double time. Not only does it add more volume to your bouquet, but in shades of peach, pink, yellow, white, cream, and red, they can also bring a lot of color into it as well.

Italian Ruscus


A widely used greenery filler. The leaves are elongated in shape and has year-round availability.

Lily of the Valley


A flower that is increasingly used alone in multiples in simple modern bouquets. Its bell shaped white flowers are elegant and delicate. It has a sweet fragrance.

Lisianthus

The flower body comes in two forms: single and double. Single forms can resemble poppies while double forms are similar to roses.

Orchid

A highly recognizable flower becoming more and more popular in modern bouquets for their elegance and graphic simplicity. Orchids make a great accent for destination and summer weddings, though they have no limited season availability.

Peony


A lush flower with layers of soft ruffled petals that give it a round, full shape. The flower has a sweet fragrance and romantic look, making it an incredibly popular wedding flower. The peak season is late spring and early summer.

Peruvian Lily


Also called Lily of the Incas, this "miniature lily" blooms in shades of red, orange, pink, yellow, purple, and white. Peak season is in late spring to early summer.

Ranunculus

A great flower to utilize in the place of filler for volume and color without adding much expense. The layered petals of these flowers make them perfect compliments to flowers like dahlias and peonies.

Star of Bethelhem

Characterized by its conical spike from which star shaped white flowers bloom in clusters.

Stephanotis

A modern star-shaped flower with a sweet fragrance. It is an incredibly popular flower to use, but requires more hand labor because its small stems often need to be wired.
All photos by FiftyFlowers and Grower's Box, two wholesale floral vendors, who are great resources if you're interested in doing your own flowers.