Bridesmaids Archive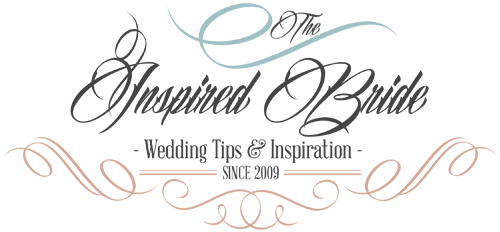 Typically, the maid of honor and the bridesmaids throw the bachelorette party as a special "surprise" for the bride. However, if you're worried that they might plan something you're just not into, there are some things you can do about it.
Set Boundaries
If strippers and alcohol just aren't your idea of the best possible time, you need to let your bridesmaids and maid of honor know that up front. Give them some general guidelines so you can all have a great time and won't have to worry about being uncomfortable.
Cost Issues
Many brides fly out to Vegas for their bachelorette parties, or do something equally as fun…and expensive. If your heart is set on something like this, realize that your bridesmaids may not be able to afford it. For "all out" parties like this, consider paying for it yourself or at least chipping in a sizeable amount.
Allow the Planners to Plan
Although you might have some suggestions, you simply can't take over the planning. If you were to do that, why have your bridesmaids even participate in the planning? Allow them to plan and make it fun for you, and don't forget to be appreciative. After all, they're working as hard as they can to ensure that you have a great time.
Show Your Gratitude
It always makes someone feel good when something they planned has worked out well. Make sure you shower your bridesmaids and maid of honor with lots of compliments during the bachelorette party and tell them what a fantastic time you're having.
When you follow these guidelines, you are sure to have a great time at your bachelorette party and your bridesmaids will too!
A bride needs something to carry her necessities in for the wedding reception, but a regular full-sized purse just won't do. Therefore, it's important to get a bridal clutch or bag before the big day so you can carry what you need. Here are some great ideas that will help you choose a perfect bridal clutch.
This beautiful and simple clutch features a pretty rose and zip closure. It's elegant and pretty, and works well for virtually any sort of wedding dress.
This stunning clutch is a little more sophisticated, featuring lots of bling and a pretty chain to carry it with. It's perfect for a more sophisticated wedding.
This beautiful bridal clutch is a little more whimsical and perfect for a yellow and gray wedding. It features a quaint little bird and is very charming.
This champagne colored clutch is divine and features a large bow for embellishment. It's absolutely perfect for any sort of theme, but great for weddings with gold as a primary color.
Featuring stunning black lace, this clutch is great for a black and white wedding or something a little more edgy than a traditional wedding.
This fantastic pearl-encrusted clutch is shaped like a heart and absolutely wonderful for any type of wedding. It's so cute, you'll want to use it every other day as well!
These are just a few examples of the fantastic clutches available to brides. From simple and stunning to elaborate and charming, clutches are the perfect way for you to carry your important items on your big day!
You've chosen the perfect hair, the dress of your dreams and you have your groom. What's left? Well, you need the perfect manicure for your big day. If you're not sure what style you want to go with, check out these 5 beautiful wedding manicure ideas.
Swarovski Crystals
For this design, the nail is painted an ivory color and then beautiful, shimmering Swarovski crystals are applied across half of the nail. Glitter is added to fill out the area and then a clear coat is added to seal it and create a shine. These are absolutely beautiful!
Pink and Bling
If you want something a little simpler, go for this look. The nails are painted a blush color and Swarovski crystals are added to the ring fingers for an elegant look. The overall effect is subtle but gorgeous.
Snow and Sparkle
This French manicure is given a little something extra with a slight snow color added to the overall nail and glitter across the tips. It's very pretty and fitting for a wedding day.
Quilted
This is another very simple look. The nails are painted a nude color and the ring finger is given a "quilted" look. Where the points come together, tiny rhinestones are added for just a small amount of bling. This one is girly and very pretty.
Put a Ring on It
This is a very simple wedding manicure idea. The nails are simply given a short French manicure, but across the ring finger, there is an actual little ring painted on the nail. A rhinestone in the center acts as a diamond. It's a very cute look and quite fitting.
These are some great ideas when you're looking for wedding day manicure inspiration!