Bouquets and Flowers Archive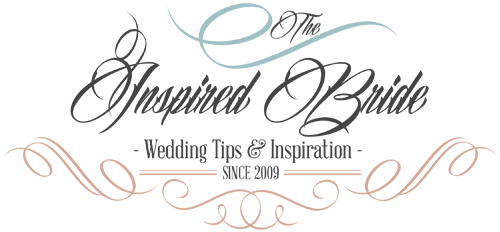 If you want to save money on your wedding, the bouquets may be a great place to start. If your heart is not absolutely set on a fresh flower bouquet, there are a lot of great options when it comes to silk and artificial flowers. Check out these beautiful artificial flower bouquets to gain some inspiration!
Artificial Flower and Feather Bouquets
Artificial flowers can be created from almost anything if you're crafty enough. From silk flowers to flowers made from various types of fabric, they're breathtakingly beautiful and you can keep them forever. These bouquets look just like the real thing, but without the fresh flower price tag.
This pretty artificial flower bouquet is by florabond on Etsy, and looks very much like real flowers
This beautiful custom-made bouquet is made by CuriousfloralCrafts on Etsy and features a variety of flowers as well as pearls and natural baby's breath.
Other Options for Artificial Bouquets
If you don't want to go with fake flowers, there are a variety of other options. From antique brooch-created bouquets to paper flowers, you should research and view a variety of pictures to determine which look you love the most.
Boutonnières are a traditional part of the groom's and groomsmen's ensemble, and usually they're made from flowers. However, there are plenty of alternatives. Just check out these 4 attractive indie artist boutonnières that have no flowers involved!
Peacock Feature Boutonnières
These beautiful peacock feather boutonnières made by JacquelineAhne on Etsy are perfect for a peacock-themed wedding. It's a great alternative to flowers and is just as attractive.
Rustic Balsa Wood Boutonnieres
These beautiful boutonnières are created from balsa wood and are elegant and rustic; perfect for a country charm wedding. They're made by ReflectGlamour on Etsy and will last forever, so they make a wonderful memento as well.
Winter Wonderland Boutonnière
This beautiful option is perfect for a winter wedding and features sparkling silver leaves, leaf elements and a whimsical feather. It's created by SparkleandPosy on Etsy and is another boutonnière that will last forever.
Purple and Silver Wedding Boutonnière
This beautiful rich purple colored boutonnière is created from fabric, artificial leaves, feathers and more. It's a gorgeous option and a wonderful color. Created by EmilyKBotanicStudio, it's a wonderful option for brides who love purple.
There are a great number of alternatives for boutonnières that will look sharp on your groomsmen and your groom, and you don't have to order flowers at all!
Fall weddings can be breathtakingly beautiful, and one huge aspect of that is flowers. Fall flowers are available in a myriad of different colors and styles. Here are some of the most beautiful fall flowers for bouquets.
Sunflowers
Sunflowers are gorgeous fall flowers and so striking because of their bright, contrasting colors and size. Sunflowers are fantastic all on their own but can be paired with tiny, cluster-like flowers for balance and color addition.
Ranunculus
Ranunculuses in orange are a beautiful fall wedding flower, and look stunning in arrangements and bouquets. Ranunculus looks great paired with carnations, zinnias and magnolias. They are a feminine and charming flower perfect for bouquets.
Dahlias
Dahlias are a full, round flower that look beautiful when paired with poppy pods, lilies and virtually any other flower. They're amazing enough to have in a bouquet or arrangement all alone, but look great paired with tiny, cluster-like flowers.
Roses
Roses are an any-season flower, and bright, vivid red and orange roses look spectacular for the fall season. They are boldest when carried alone but can be charming with baby's breath, fall berries, and other flowers.
Fall flowers are absolutely stunning and choosing warm, bold colors for your wedding is a great idea. Ornaments for the bouquets work very well for fall, and natural embellishments, such as tiny pine cones and fall leaves, add texture and color to bouquets. Utilize these flowers to gain inspiration for your wedding bouquets and arrangements.