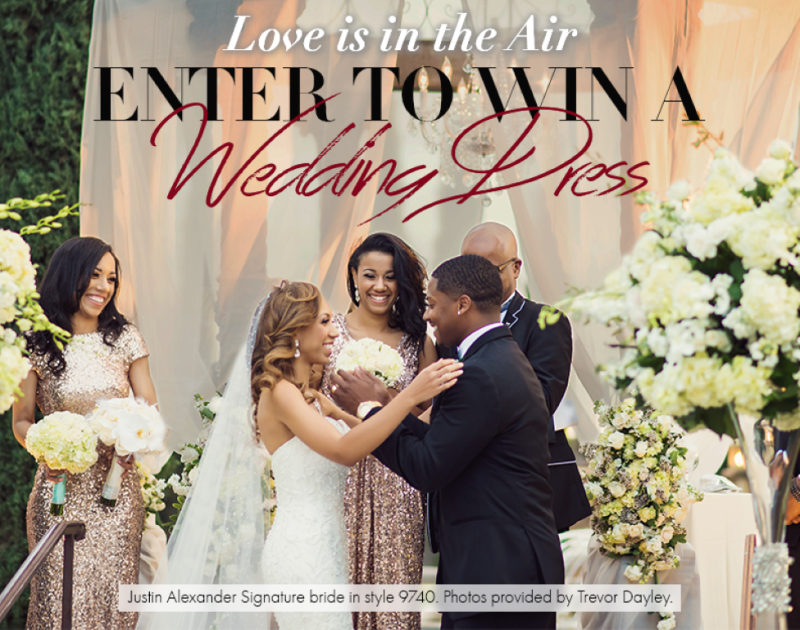 Sometimes, real-life love stories are better than any fairytale ever written. Do you feel this is the case with you and your fiancé? If so, you could win a dream wedding dress from Justin Alexander! If you're not already familiar with this talented designer, then the 2015 signature collection is going to knock your socks off. The dresses in this collection stunning – featuring rich fabrics and embellishments and drawing on vintage styles, the signature collection is refined, elegant, and sleek.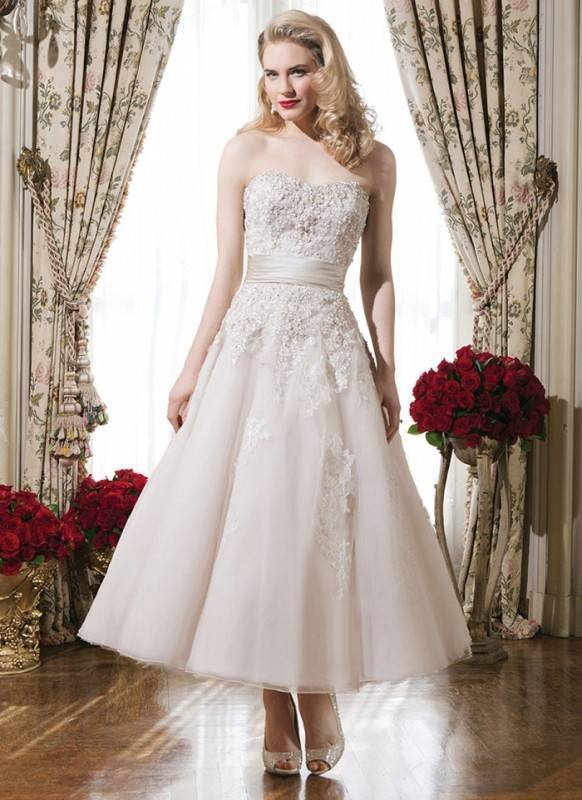 The details in these dresses are unbelievable – and they're available in gorgeous colors like alabaster, oyster, and champagne. Whether you're a traditional bride or you tend to be a little edgier with your style choices, there is a dress in this collection that will take your breath away.

Winning the Dress
If you have an amazing love story, then you have a great shot at winning one of these stunning dresses. The steps for being part of the contest are super easy:
 Upload a Photo – You will need a high-quality (at least 600 pixels wide) photo of you and your fiancé. This photo will go in the contest gallery so others can see the future bride and groom!
Tell Your Story – Inspire awe (and possibly a few tears) in others by telling the story of your love in 100 words or less. Whether it's a magical tale of high school sweethearts or love at first sight, this is your chance to tell others what is so special about your story.
Share Your Story – Invite friends, family members and others to see your story and to vote for you.
It's that simple! The winner will receive one Justin Alexander dream wedding dress absolutely free – imagine the overage this will create in your wedding budget. Get started and visit the Justin Alexander contest.
Visit Justin Alexander Contest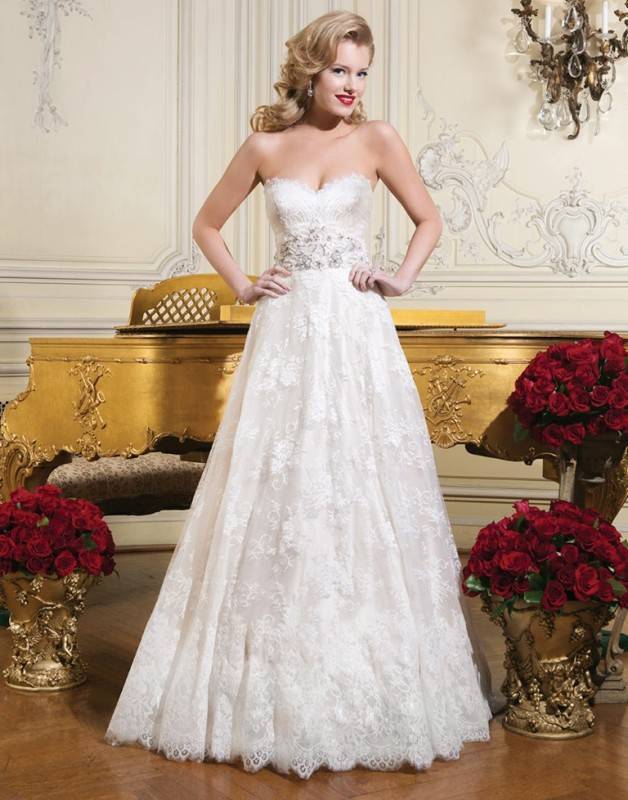 What Your Prize is Worth
Depending upon the style, Justin Alexander dresses cost several hundred to several thousand dollars. What a great opportunity to win an absolutely gorgeous dress and save money! If you're not sure which one to pick, simply visit a boutique that carries official Justin Alexander dresses and have a blast trying on the gorgeous pieces from this collection. This way, you can be sure the dress you choose will be the dress.
The Legal Stuff
As long as you meet the terms and conditions, you're eligible to enter the contest! You must be at least 18 years of age and a resident of the United States. The winner will choose one gown from the Justin Alexander Spring Collection, pending availability – and has 90 days to claim their prize. Of course, the prize is non-refundable, non transferable, and not exchangeable for cash, credit or any other item. If the prize is refused, another random winner will be chosen. The winner will be notified via email.
Will you be entering the contest? Let us know in the comments below why you think your story might just be the winner of the gorgeous Justin Alexander wedding dress!