While planning your perfect wedding day, any kind of help or inspiration should be well received. Wedding fairs and shows might be that one place where you can get truly inspired, meet new people who are professionals at weddings and even get some ideas how you can save money. Also, by attending such events, you can consult with people who are real pros and finally get an answer if that dress really suits those shoes.
But why else we should head to wedding shows before the big day?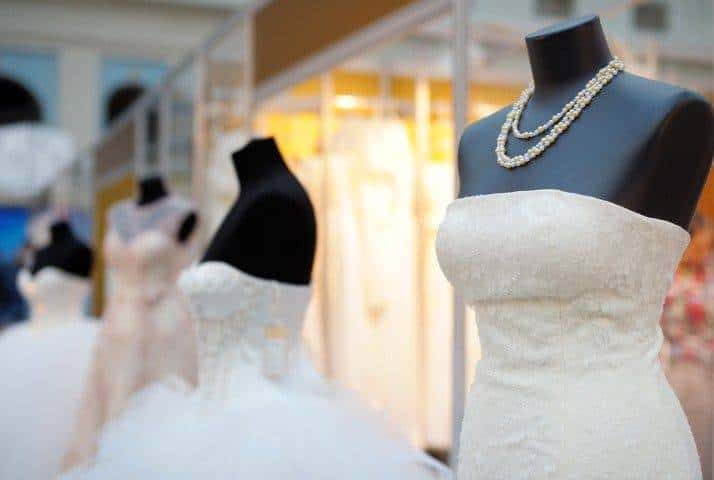 Five reasons to visit a wedding show:
Under one roof you will find all the hottest news and weddings trends of the year, so you can really know what is up this year. Even more, in such shows you can also find a few different same service suppliers hence you can compare their services and prices and find the one perfectly suitable for you;
You will get a chance to establish contacts, get a lot of business cards and brochures you can use while planning a big day.
You will have the opportunity to develop connections with the wedding dress designers and developers so you can create that one dress of your dreams and avoid shopping at overpriced bridal salons;
You will get the opportunity to obtain additional discounts (!) too. Some retailers and service provide even share some discount coupons (like these coupons Kohl's). Just do not be afraid to ask, bargain and get more acquainted with people providing various services. This is your chance to save!
At such shows, it is always possible to win a variety of gifts and discounts too. For example, you can win a honeymoon package deal in some cases;
Five important tips on how to handle the wedding shows so your visit would be beneficial:
When looking for services or goods you are going to use at your wedding, be sure to pay attention to the seller, and decide whether or not you like it. This is important because this is a man who will create a feast for you and will contribute to your dream day. If you don't like him, but he will provide a super cheap service, you might save money, but you won't be happy about it.
Even if you know what you need, and you are sure that you already have everything, talk to the participants of the exhibition. It might turn out that you forgot something crucial! Also, it is fun to talk with people who are living weddings every day.
If you did not find what you were looking during the show, do not be afraid to ask for a service provider if he has it. Maybe he can offer this for your big day, but he didn't exhibit that in this display for some reasons.
At the exhibition, you might meet a lot of famous faces who you saw on TV throwing huge wedding ceremonies for other celebrities. Do not be afraid of them! They are like everyone else – nice and warm, and their service can be affordable for everyone. Be sure to ask the price, and do not believe rumors. Also, don't hesitate to bargain bit too. They might be more flexible about the price than you think.
Take your time, quietly take a walk, and seize the possibility to listen to seminars. They are short but very informative and useful, and you will surely leave the show with your head full of valuable information.
Wedding planning can be very stressful and overwhelming at times. Which is why I think talking to a professional about it can help at times. He or she can guide you through the steps you'll need to make. If you're in the New York area, you should click here to learn more.