SourceWhen it's about Wedding Favor Ideas, We all have done that …custom wedding koozies, Jordan Almonds, Personalized Matchboxes. Giving favors at your wedding is always a good gesture, but finding favors that won't end up leaving you at cleaning or exceeding your budget could be Tricky. But Surely it could be done with a little help by the ideas from real couples.
Creative Wedding Favor ideas for Gifting
1. Mini champagne bottles
Give your guest's mini champagne bottles to continue the celebration even after your wedding ends. You can select your favorite brand, brand that offer extra bubbles or you could add various custom labels as decoration. As an alternate you could use mini bottles of Beer, Wine, Juice or even cold coffee.
2. Tea Towels
This could be one of the best and unexpected wedding favor idea. You must be knowing the difference between regular towels and fancy Tea Towels that are generally used for decoration. Tea Towels could be lovely wedding favors especially if your guest's love cooking. You can decorate Tea Towels by writing beautiful quotes in calligraphy styles.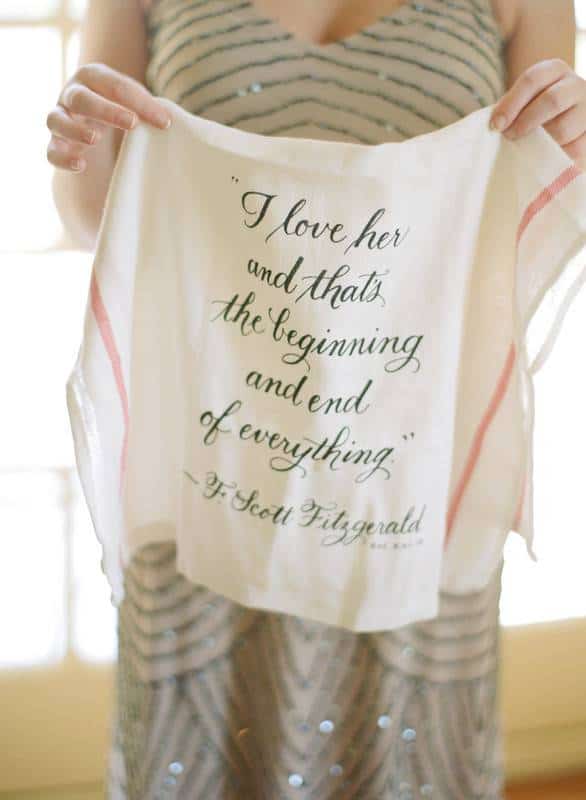 3. Cocktail shakers
Whenever your guests will have a drink at their home this cocktail shaker would remind them of your wedding. Something like cocktail shaker would be used for years and years by your guests. Cocktail shaker could stand out to be a long term wedding favor that will let your guests never forget about you wedding.
4. Pumpkins
If your looking for something that is adorable and take home favor then miniature pumpkins should be your first choice. Miniature pumpkins could be easily found in a variety of colors and this is one of the best decorations that could be given during fall wedding season. Also they double your decoration as compared to decorative place cards.
5. Garden seeds
Giving packets of garden seeds is another great wedding favor idea. This is best wedding favor if you are having an outdoor wedding at a garden or a farm venue. You can select easy to grow plants that could be planted outdoor as well as indoor such as lemongrass, lavender, mint, etc.
6. Hot Cocoa Mix
Want a wedding favor to be liked by all ages – hot cocoa mix is something that could be shared with people of all ages. You can even make it by yourself just by packing cocoa powder with marshmallows in tiny bottles. Add some customized labels and decorations for making it more effective.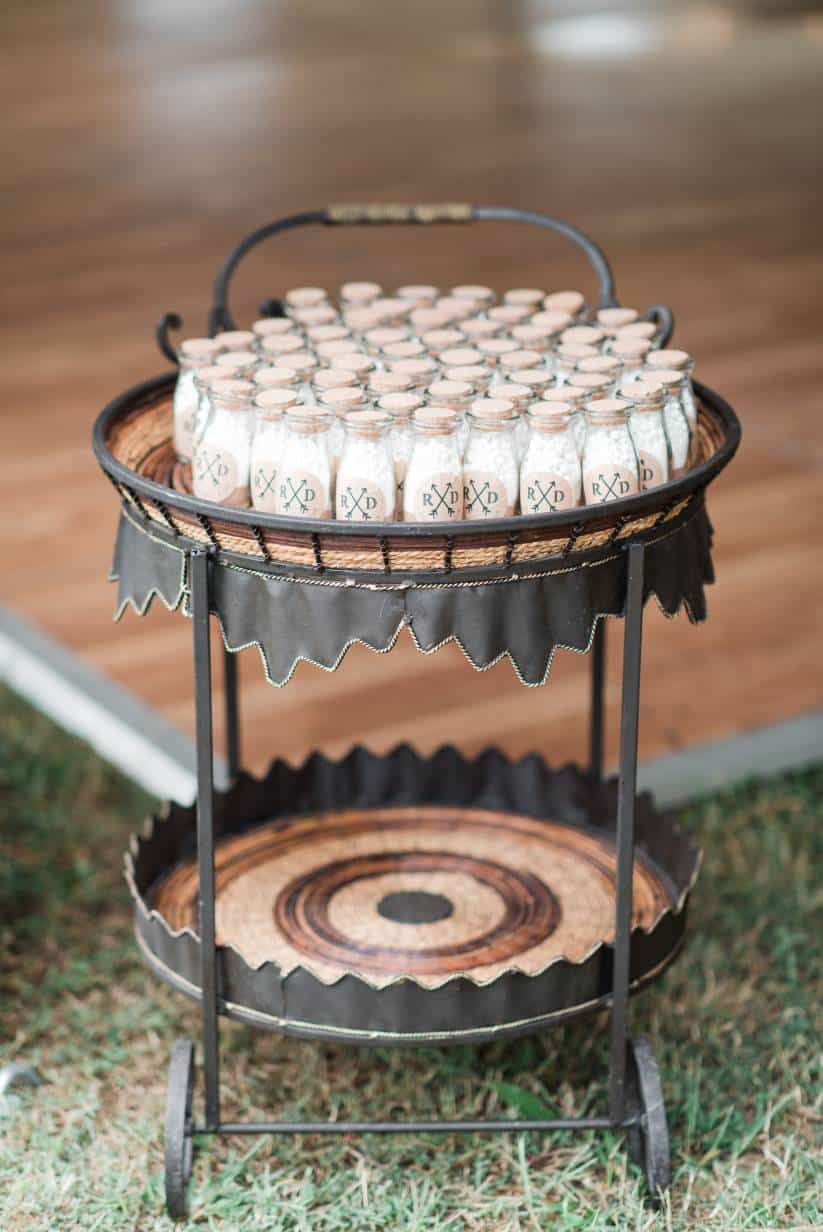 7. Handmade Soaps
If you are getting married outdoor or during summer Handmade Soaps could be your guest's favorite wedding favor. You can purchase them from local small business or you could also make them by yourself using scented wax and oils. Be careful to use all natural ingredients to make safe and allergy free handmade soaps.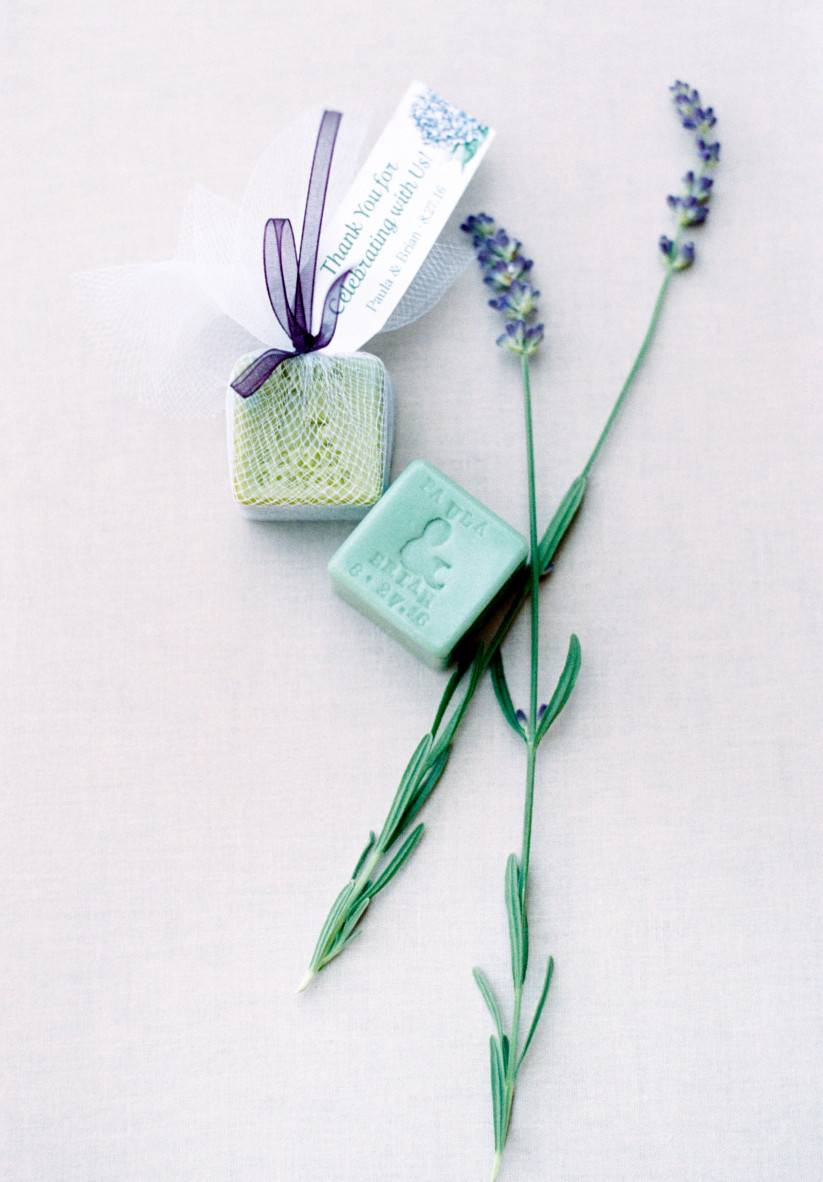 8. Doughnuts
Doughnuts have always pleased crowd no matter how you showcase them, either you box them up or stick on custom wall display.
Therefore your guests would be so happy to take these doughnuts as wedding favors to their homes.
9. Flower Arrangements
You can re-purpose your centerpieces of your wedding by allowing guests to make their very own flower arrangements.
One of the best favor idea for a rustic setting are Tin pails which are totally amazing, also for a classy look you can use vases made of glass.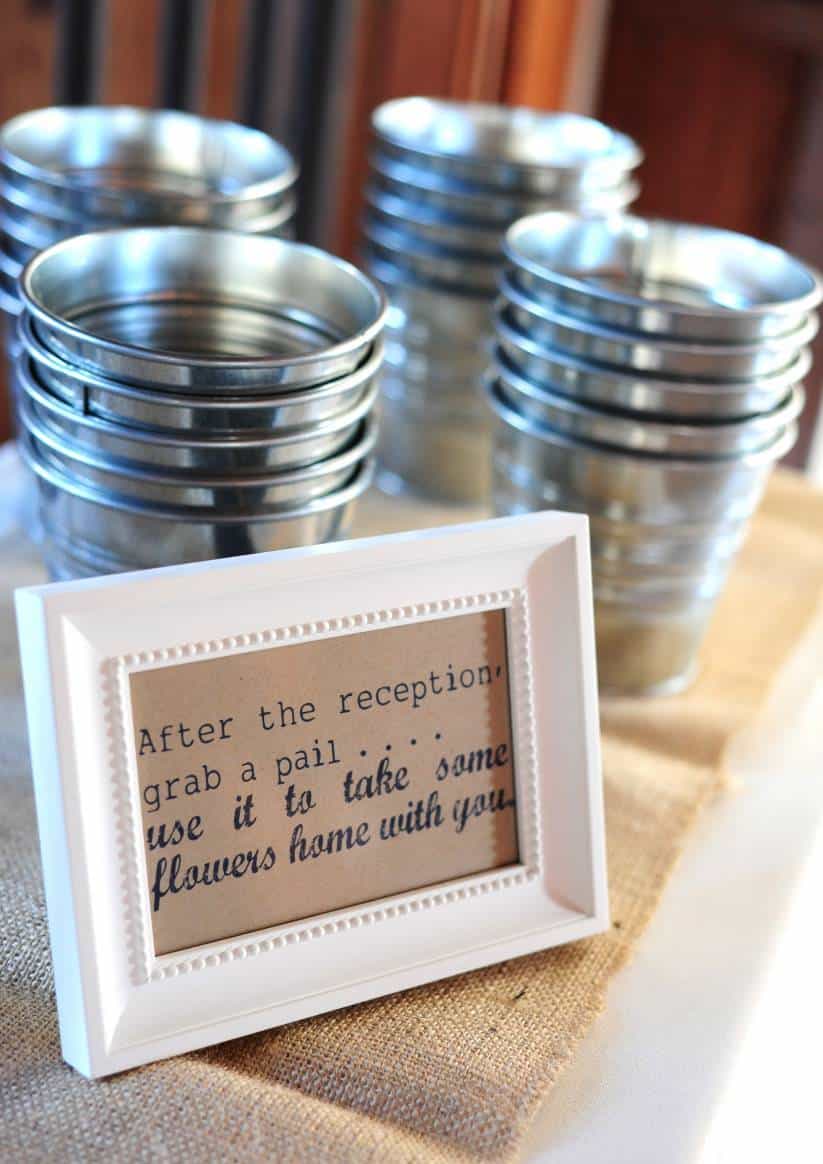 10. Moscow Mule Mug
If you are thinking to offer personalized shot glasses and pint glasses, forget about it If you are thinking to offer personalized shot glasses and pint glasses, forget about them, your guests must be already having one or more or even both of them. So, a Moscow Mule Mug would stand to be a very unique and functional wedding favor.
11. Candy Apples
If you are getting married in fall wedding season, caramel covered apples are one of the best wedding favor idea.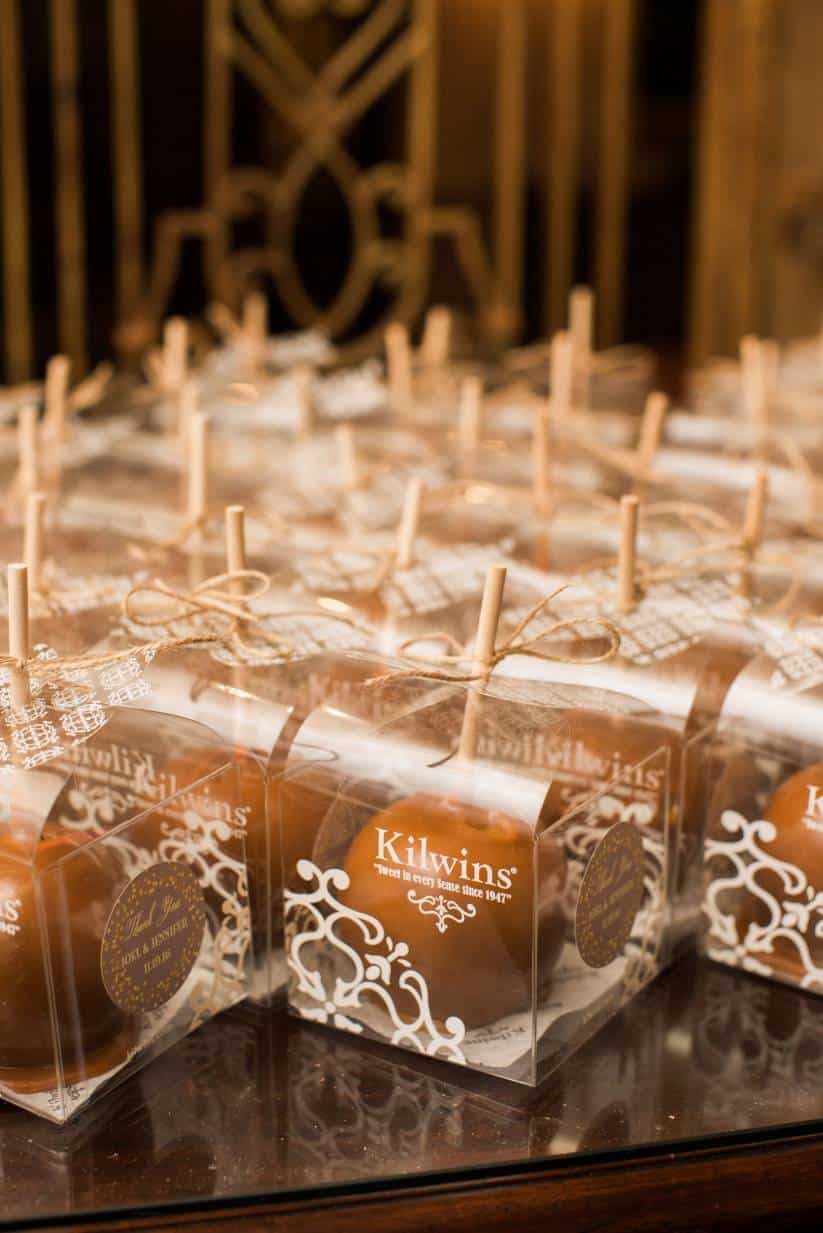 12. Personalized Blankets
You can keep your guests a little warmer by giving them fleece blankets, if the weather stands out to be cold on your wedding day. Guests would be reminded of your wedding day whenever they use these blankets at their homes. You can even personalize them by writing your wedding date or your wedding symbol or some kind of your initials.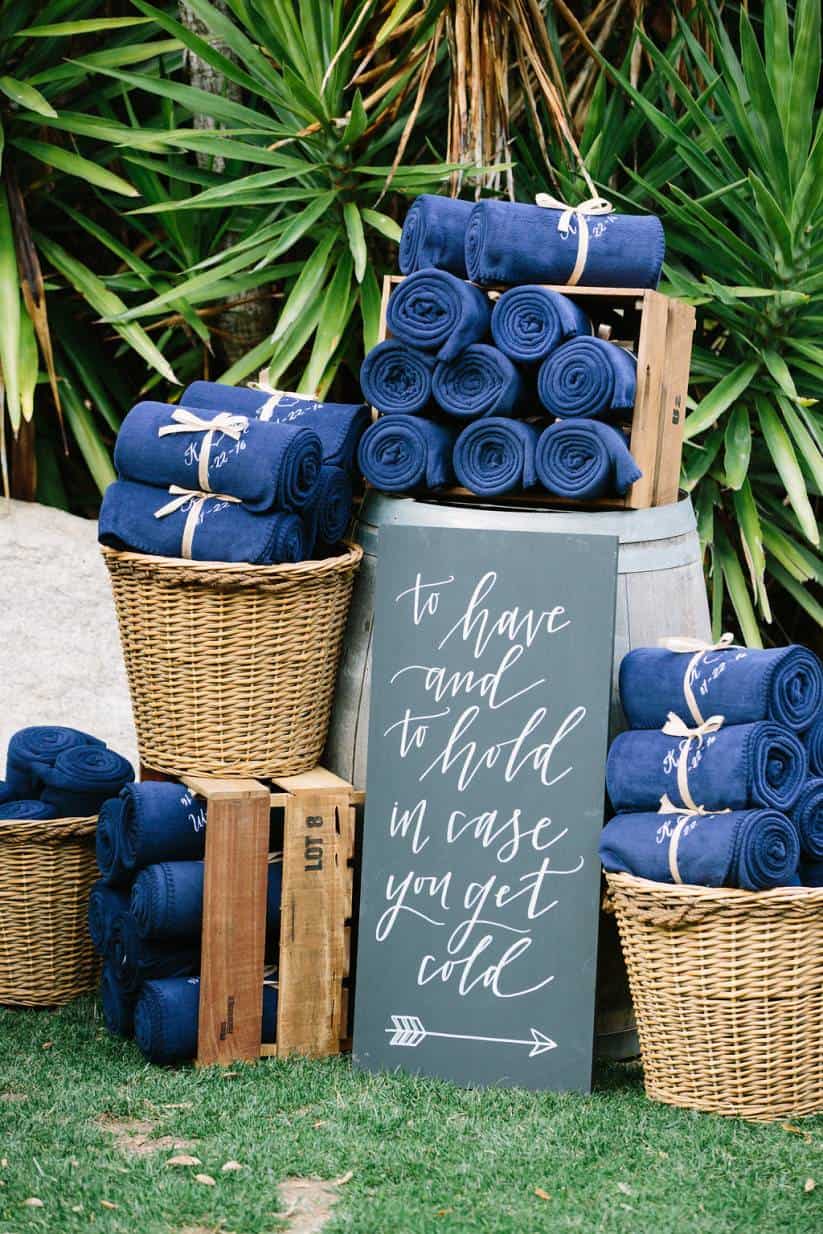 13. Infused Olive Oil
The next wedding favor on our list would be loved by couples who love food. You can serve you guests with bottles of gourmet infused olive oil which they can use while cooking at home. This idea is more effective if you are getting married at a venue like farm or vineyard. You can customize these tiny bottles by adding a card with suggestions or tips to use it while cooking.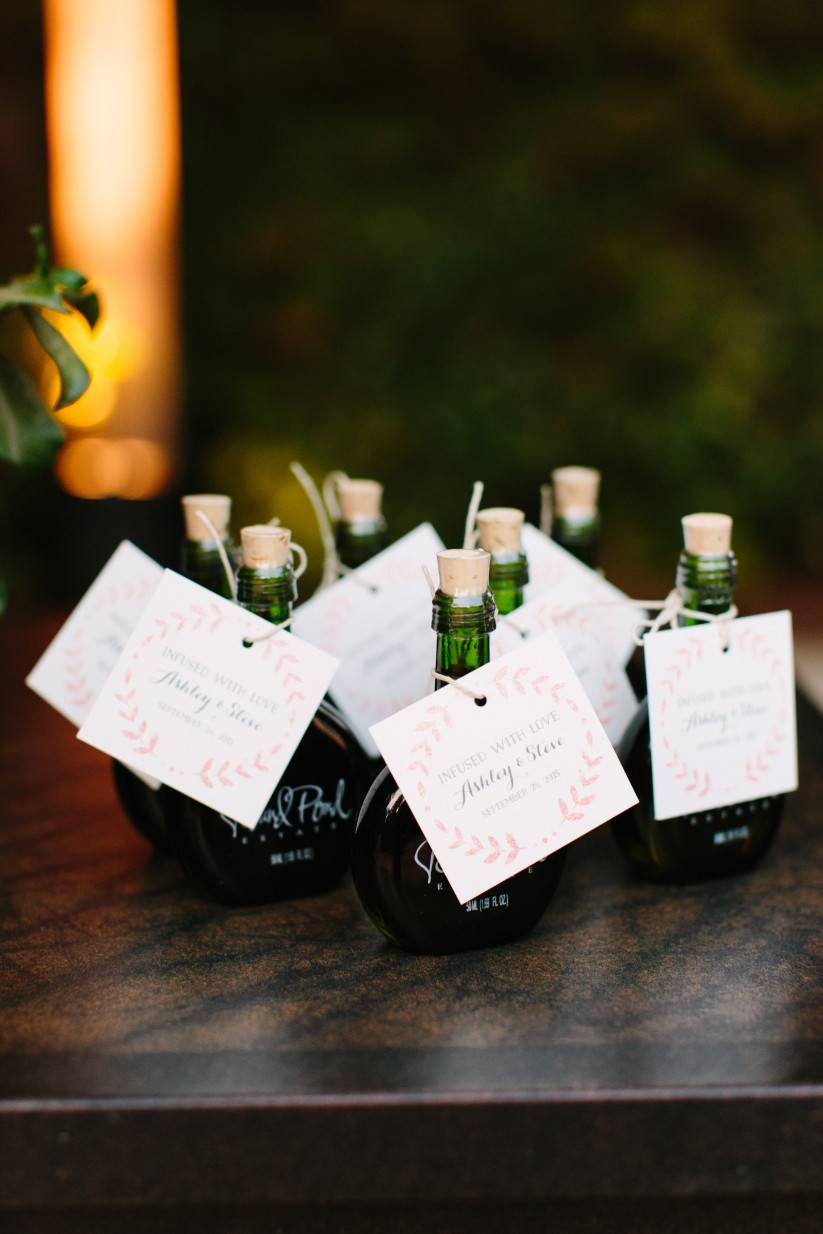 14. Handkerchiefs
When you are reading your handwritten vows, your guest must surely be needing hankies while anticipating a few happy tears during ceremony. Your guest will surely appreciate if you treat them with vintage hankies that are sweet and sentimental keepsake.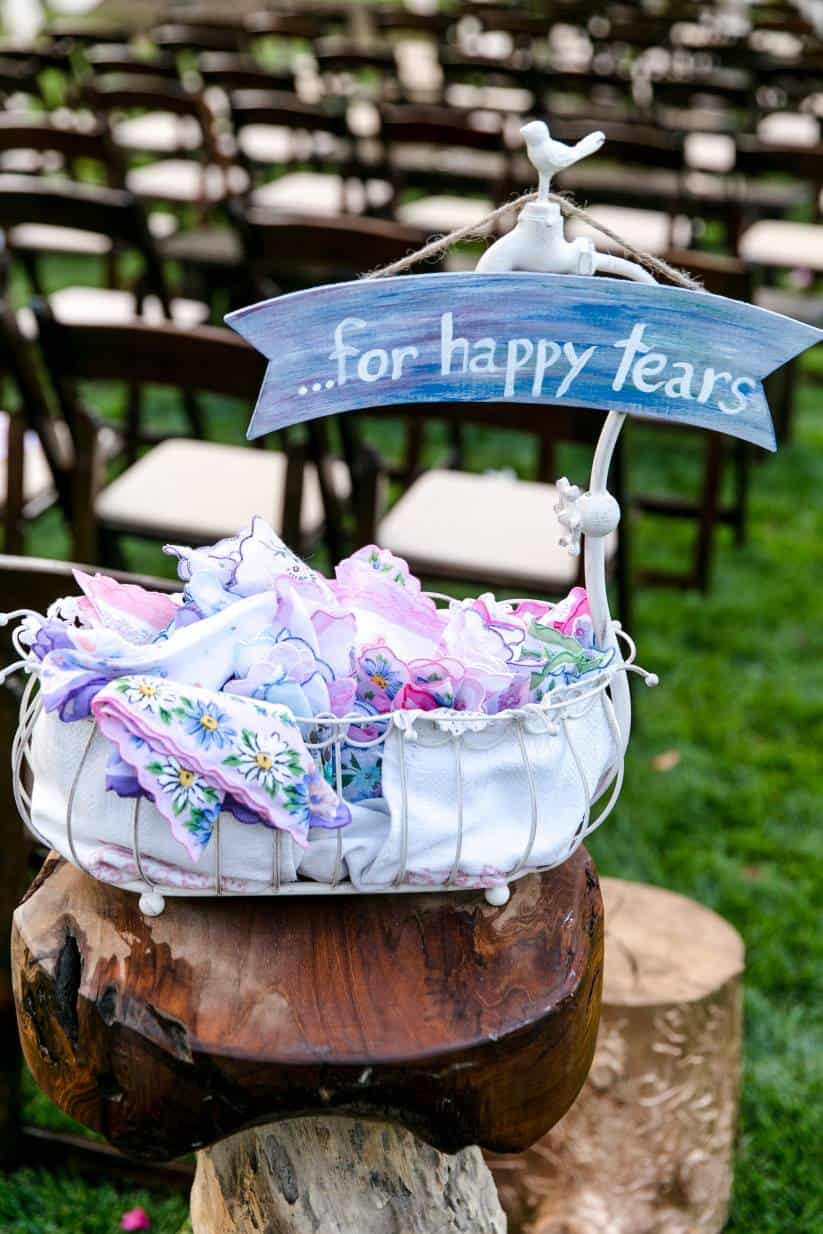 15. Macarons
If you are having a Paris themed Wedding, then this wedding favor has to be no. 1 on the list. Macarons are an Elegant, stylish and fashionable wedding favor. You can pack them in boxes so that they could be easily carried by your guests to their homes.
16. Parasols
Parasols can be really great fun wedding favors if you are having a beach or summertime wedding.
Parasols will firstly keep your guests comfortable by providing shade and secondly they are good props for your wedding photos. You can choose parasols that match your wedding theme or you can mic colors according to summer or even personalize them especially for your wedding photos. If there are chances of rainfall on your wedding day then you can switch paper parasols to umbrellas.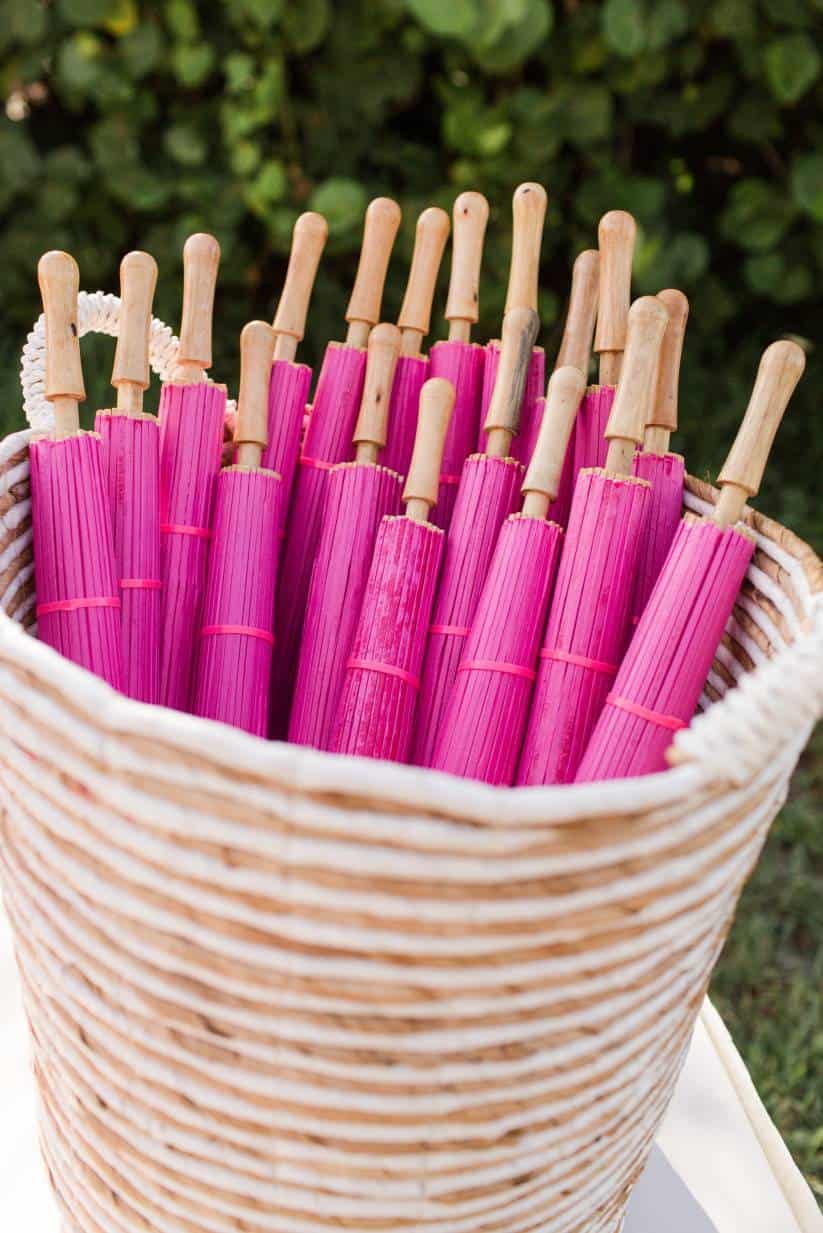 17. Cocktail Kits
If you know that your guests love to party, then cocktail kits serves as the best fun wedding favor. You can add your favorite spirits or favorite drinks to these kits for more making a more personalized wedding favor. If your guests are from far away locations these kits will serve greatly in your welcome wedding bags.
18. Cookie Sandwiches
A chocolate chip cookie sandwich is way more better than chocolate chip cookie. If you serve this delicious cookie sandwiches to your guests they may surely get reminded of how sweet love actually is.