Through nine and three quarters, Courtney and Basil traversed the wizarding world to get married in a charming muggle way! The whole gala was magically transformed with the help of the bridesmaids' wizard wands. Hogwart's School Houses were all in attendance as table arrangements, tapestries, and gowns which made it all so Harry-Potterish. And if you were there, you'd probably nibble some Bernie Bott's love-flavored jelly beans (just what I would do, too. Haha!) and other goodies. Everything seemed so real it was planned from the tiniest detail. This Harry Potter inspired wedding was well-thought of and sure did turn out great — who says you can't be geeky and romantic at the same time? Their wedding was a perfect replacement for Hermoine's love potion because it got me all warm and fuzzy inside! I went legit fangirling on this one. Take it from Basil and Courtney to throw a magical wedding. TEN points for Mr. & Mrs. Steele!
Click image to enlarge
4

Like. Click to Vote
>
Our Story
We knew each other when we were children. Our families went to the same church but my family (the bride's) moved away when I was 9. Gradually my family moved back to New Mexico while I went to college in California for Photojournalism. My sister got engaged and Basil was the photographer. I came back to New Mexico for the wedding and as I was in the changing room with my sister doing her makeup I heard this deep voice outside, saying "Victoria (my sister) I'm here." I peeked around the corner and my heart just stopped mid-beat. I had never believed in love at first sight or soul mates but that moment proved me wrong. So many people say, there isn't one person for everyone but in that moment I knew that Basil was created for me and I was created for him.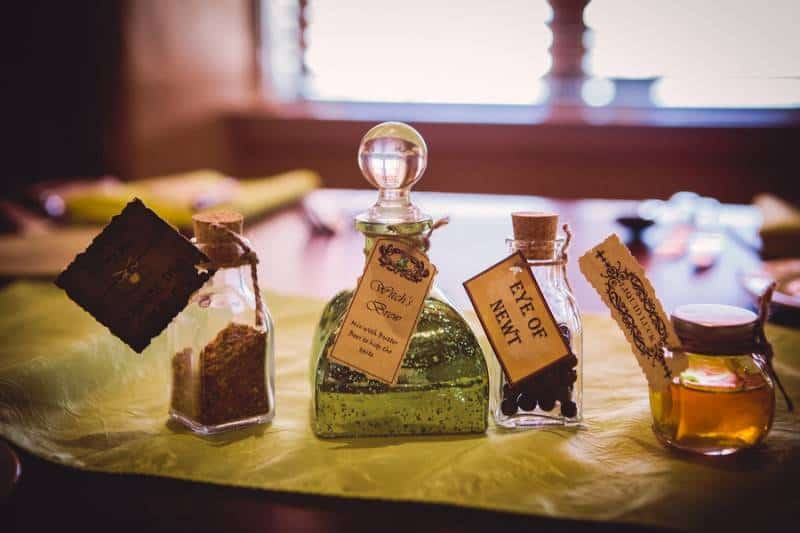 He was my soul mate and I knew I was going to marry him and I had never been so sure of anything in my life. For the sake of not scaring him off, I just tried to play it casual. We chatted throughout the evening and I noticed that camera was pointed in my direction a lot more than it should have been. I went back to California to finish up school (I had 4 months left) but I had a summer break for 3 weeks in-between and in keeping in touch and talking and having Skype dates he told me he needed to see me during that summer break so he flew me out to New Mexico. We had our first official date the day I flew in and we professed our love for each other and have been inseparable ever since.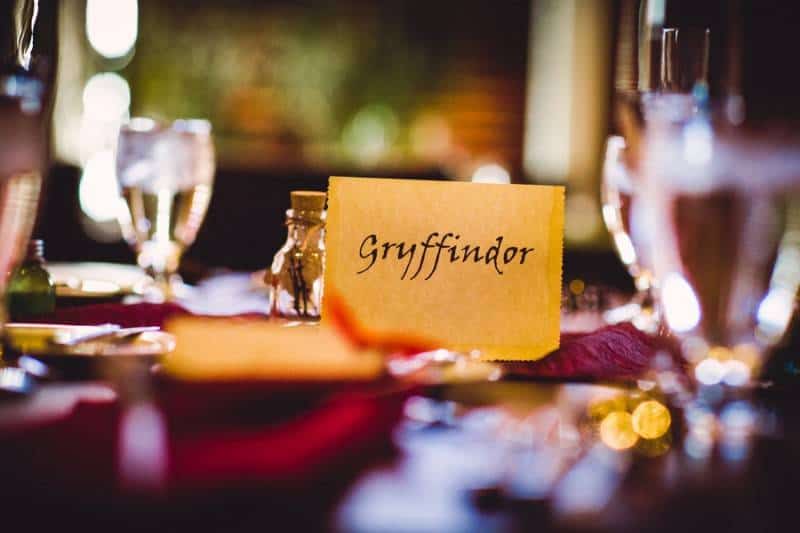 We Are A Perfect Match
We are very similar and as much as people say opposites attract, so do similarities. We are both nerds and embrace each other's weirdness.
The Proposal
Basil is an all or nothing type of guy and that completely showed in the proposal. His sister lives in Orlando and his whole family planned a trip out to visit her and celebrate her getting her PhD so of course during that visit we would go to the Wizarding world of Harry Potter. Little did I know that he had been planning this and trying to work out the details for about 8 months. Universal studios was our first stop on our first day at 8am. It was pouring rain and the park was eerily empty. We arrived at the entrance of the Wizarding world and stop to have our photo taken with the Hogwarts Express and the train conductor.
I started to walk away and he motioned for me to come back towards the train. He gets down on one knee and opens a wand box with Hermoine's wand in it and around the wand is the ring. We were suddenly surrounded by masses of people all staring and waiting for my answer which of course was yes. We hugged and kissed and then he turned me to face the crowd and standing in front of me was my best friend from Chicago, who I hadn't seen in a year. He flew her out to photograph the whole thing. Best proposal ever!
The Planning Process
At first I thought it was too long of an engagement but once it was all said and done it went by so fast.
Wedding Decor Inspiration
We are both nerds and really wanted to show that nerds can throw a themed wedding and it can still be classy and elegant. Plus we are basically big kids and know how to have fun.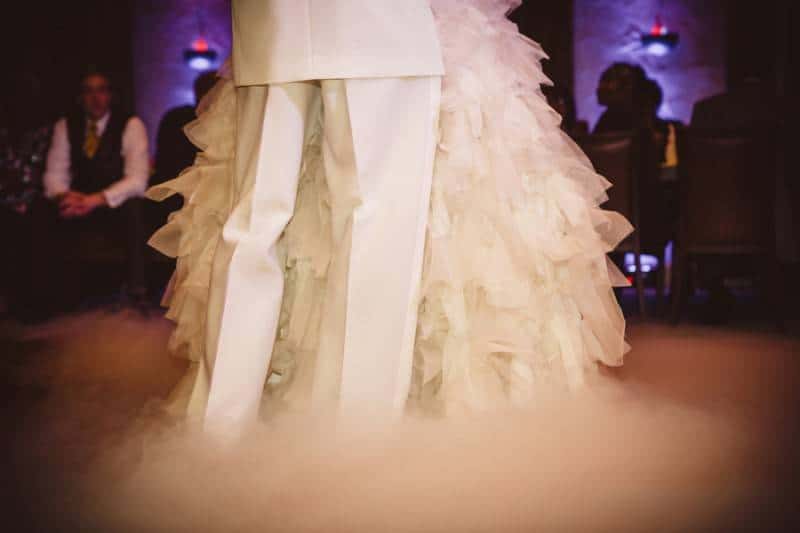 VENDORS
Photographer:  Blue Rose Studio
Cake Designer: A Cake Odyssey
Cinema and Video: A Contrast in Light
DJ: Albuquerque Productions
Shoes: Badgley Mischka
Design and Decor:Black Swan Events
Dress Store: Bridal Elegance by Darlene
Makeup Artist: Fringe Hair Studio
Reception Venue: Hotel Andaluz
Other: Hotel Parq Central
Hair Stylist: Miquela Sena
Tuxedo and Mens Attire: Mr. Tux
Floral Designer: Something Special with Flowers
Dress Designer: Teresa Romero Atelier