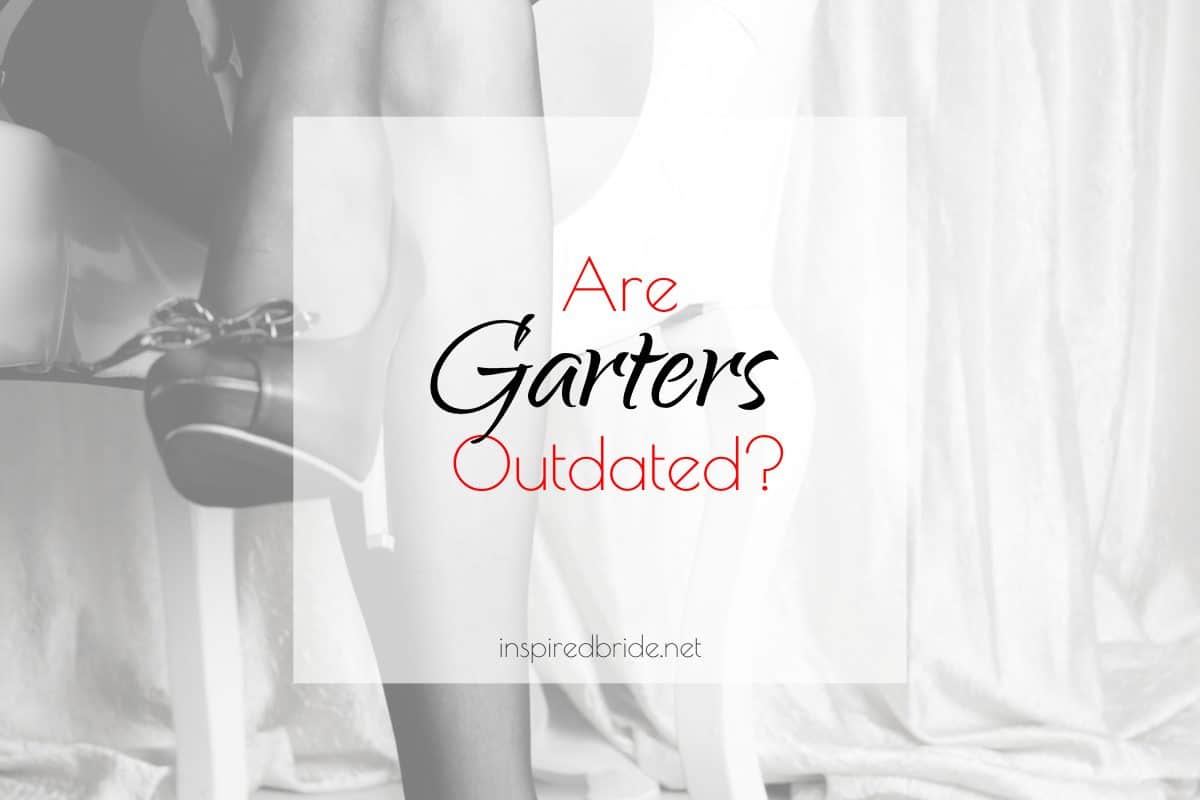 Wearing a garter is a wedding tradition that you may or may not want to partake in. It can be fun to put on a piece of clothing that you don't usually wear (unless you're the last person in the world to be keeping stockings in place with a garter day-to-day, which I doubt!).
Though it's exciting and it feels special, the garter might create a bump under your dress or feel uncomfortable. As you decide for yourself whether to keep or nix this tradition, consider the following.
Pros: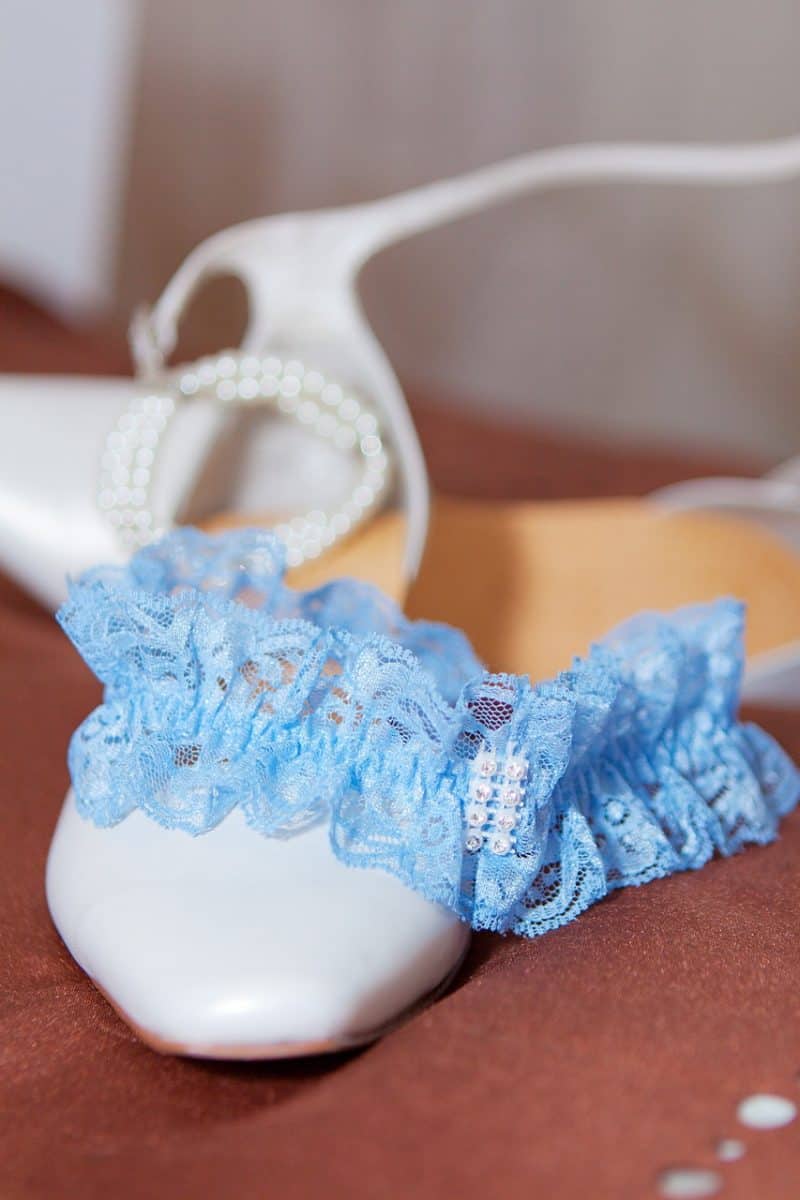 Your garter will be a keepsake after the wedding, which can be passed down to your daughters
You can include a garter toss in your ceremony (you could even make it humorous — how about wrapping the garter around a football?)
The garter gives you options for 'something blue' in your outfit: choose a garter with a little blue bow, or blue lace
It could also be your 'something old'
It feels special
You can have fun garter shopping
It may bring good luck
Cons: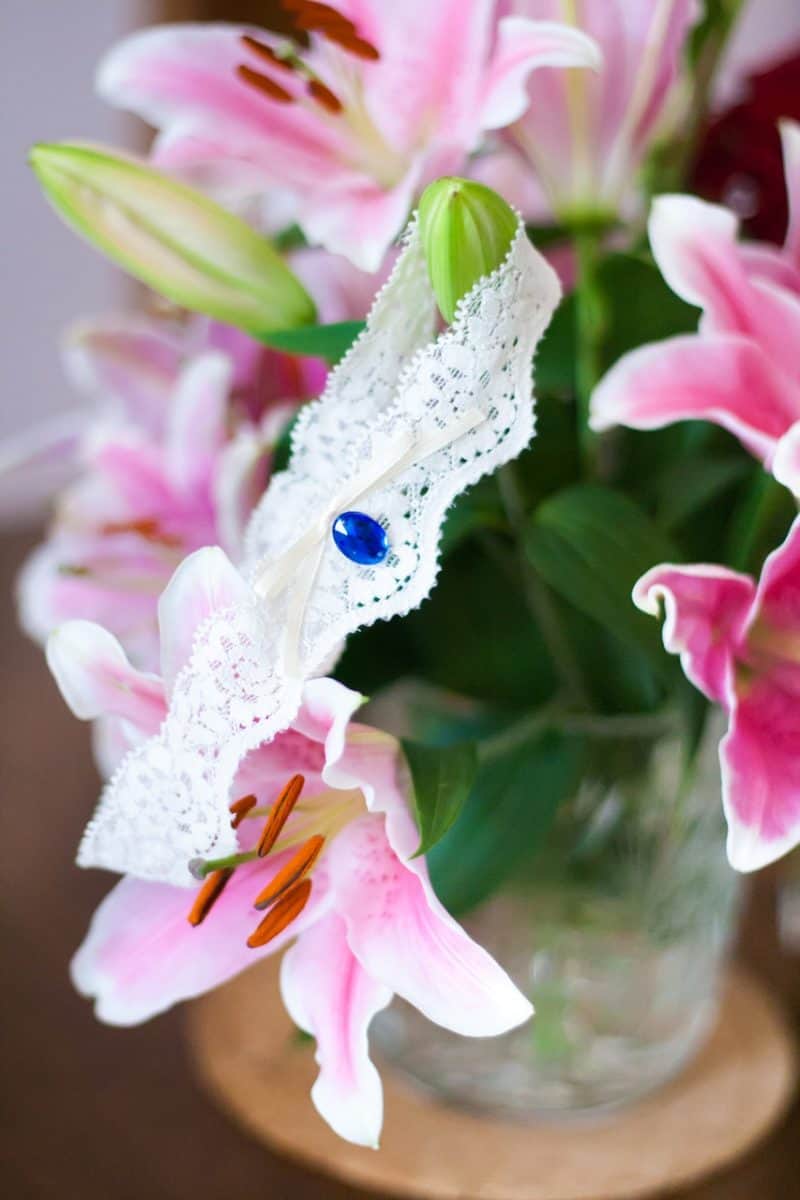 If you wear a slim-fitting or mermaid cut dress, the garter may cause a bump in the fabric
No one wears garters any more, so why should you on your wedding day?
It might feel uncomfortable when you walk or dance
It is an added expense
You may feel uncomfortable about having the groom remove the garter in front of onlookers during garter toss
The issue may not be entirely black and white. For example, you could chose to wear a garter but not partake in the garter-toss. Or, you could have two garters, and use one for the toss so that you can save the other.
If you decide to wear a garter, be sure to try it on ahead of time and make sure it feels comfortable. Wear it around under a dress and make sure it doesn't slip or pinch. The best place to wear it is above the knee, where your leg is narrowest. This can prevent discomfort and dress-bumps, because it is a place where many dresses flow outwards.
Though no one wears garters on a day to day basis any more, the tradition of wearing this article of clothing during a wedding is alive and well. Whether you chose to participate or not is up to you. What do you think — are wedding garters outdated? Leave your vote below.