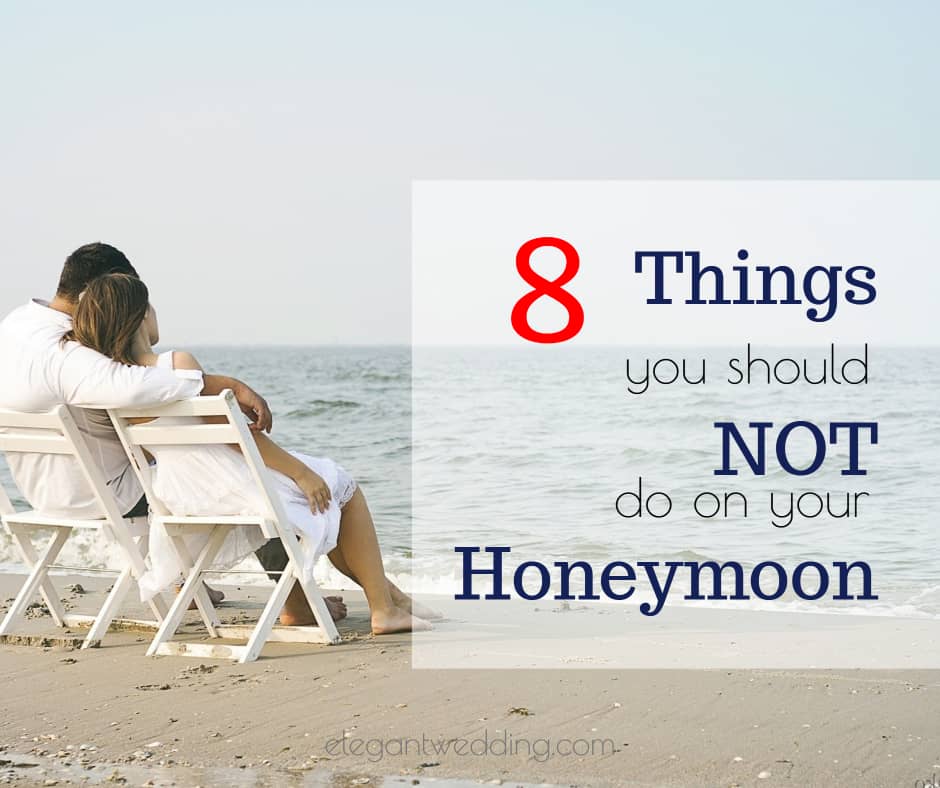 After the biggest day of your life, and all the months you've spent planning it, a honeymoon should be the perfect way to relax and enjoy some time together – your first holiday as a married couple. But strangely enough, honeymoons often seem to involve almost as much military-style planning as the wedding itself. Because you want it to be just right.
There is plenty of good advice out there on how to arrange an idyllic honeymoon. But what about things you should avoid? Finishing the bottles of champagne left over from the reception in the taxi to the airport; ordering the strange-looking shellfish on the first night; booking a bunch of boat trips when it's hurricane season…
Here, experience honeymoon gift provider Tinggly runs down all the things you should try not to do when you're on honeymoon: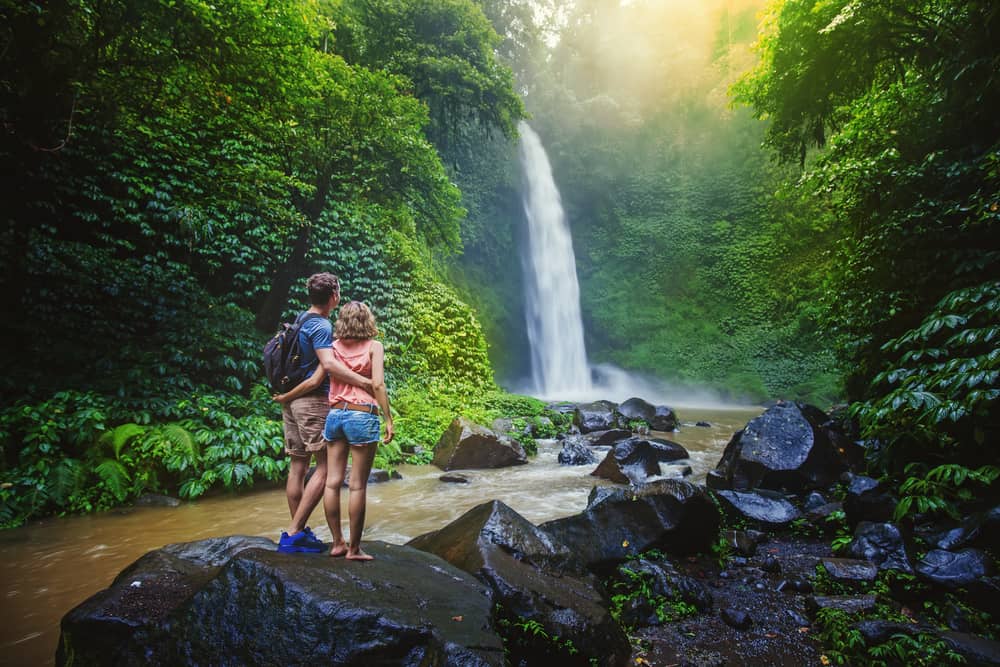 1. Expecting perfection
Here's the thing. There has probably never been a single holiday, anywhere, any time, where everything went completely to plan with no problems at all. Flights do sometimes get delayed. Hotels do over-sell themselves. Popular destinations and attractions do get overcrowded in peak season. Remember – it's the experiences you have that make holidays so much fun. Finding joy in the unexpected. That's how so many fantastic memories are created. Even something bad that happens can be looked back on with fondness in the future. Unless it involves cage-diving with sharks.
Perfection is overrated. It's the shortest route to dissatisfaction. Resist the urge to compare your honeymoon to those of friends, or social media influencers. It's what you make of it that matters. Here at Tinggly we say: Embrace the weird!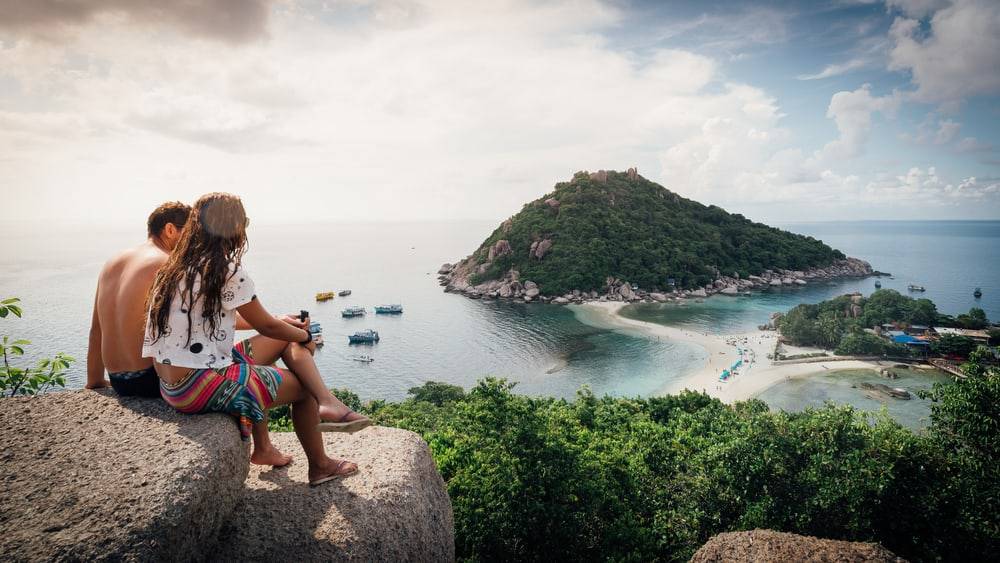 2. Staying in bed
This is, hopefully, the only honeymoon you'll ever take, so you don't want to spend it all under the covers. You may need a day to relax if you've had a long journey, but far better to do that under a sunshade on the beach than behind the shutters in your room.
People often get ill on holiday, and if you come down with a bug it can ruin your honeymoon. So be savvy. Before you go, research where the nearest pharmacy is to your hotel and make a note. Make double-sure you both have any medications you need. And our top tip: if you're flying, the best seats are the window seats, giving you the least exposure to other, possibly unhealthy passengers. Try to stay in your seat as little as possible, and stay hydrated.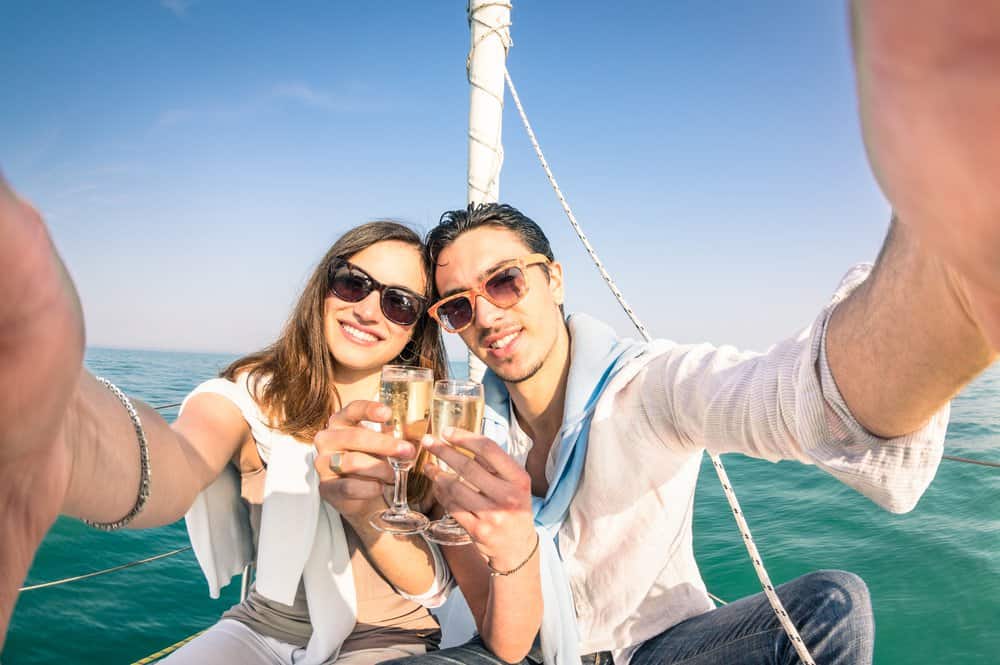 3. Showing off on social media
Listen, your friends and family know you're on honeymoon. They can imagine what you're up to. They really don't need to see you posting about in on Facebook or Instagram in real time. Why would you want to make anyone jealous? Except Sue from work, Little Miss Perfect that she is.
We think that your honeymoon is one of those times when your phone, and your tablet, should be off, or at least on silent, for the whole time. The world can wait until you get home again. And if either of you even think about sending a work email, you have to run around the hotel pool naked three times.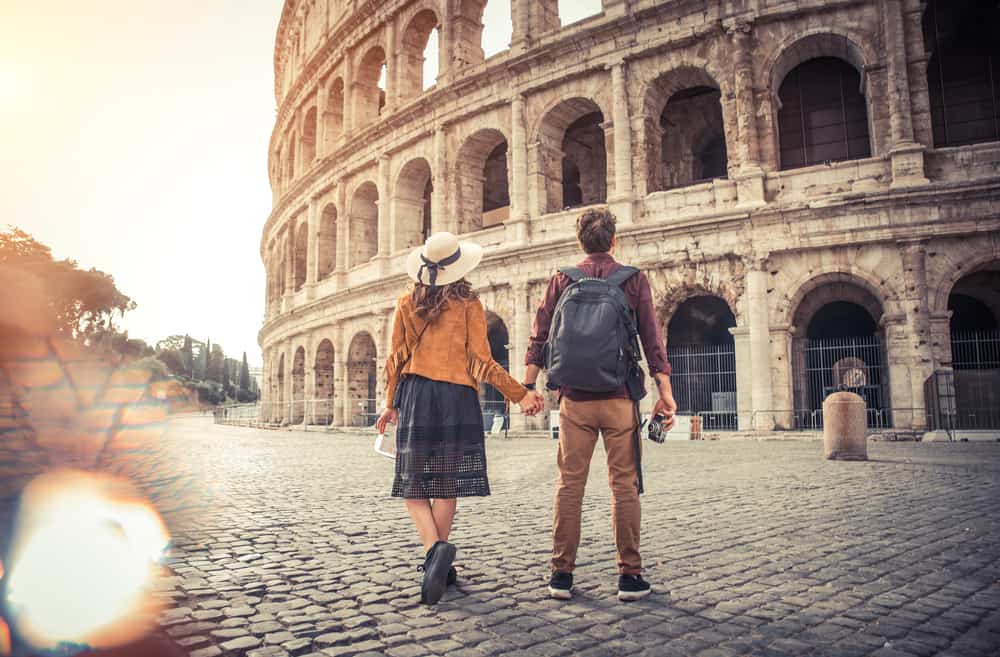 4. Never leaving the resort
There are many reasons to recommend staying at an all-inclusive resort, but helping the local economy, and giving you an authentic experience, are not among them. Whether you're honeymooning in Paris, New York or the Caribbean – get out there and see it! If you only eat at the resort restaurants, or swim in the hotel pool, you're missing out on so much.
This is why a Tinggly gift box make such great wedding present ideas. You can find all kinds of experiences, perfect for honeymooning couples, all over the world. If you're in Bali you could spend a day in a luxury spa, in Las Vegas you could take a helicopter sightseeing tour over the Sunset Strip, and on a Costa Rica honeymoon you might join a turtle watching expedition, scuba dive, or trek through a rainforest!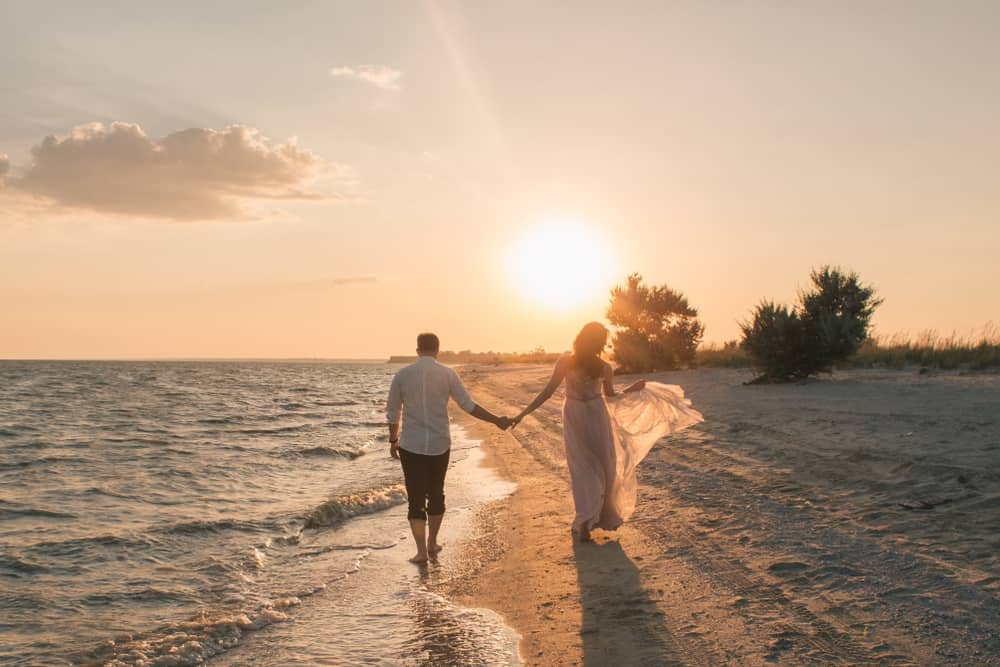 5. Trying to capture every moment
We all want that perfect beach selfie at sunset, or the funny picture of us trying to push the Leaning Tower of Pisa straight. It's human nature. But if you're glued to your camera the whole time, or practising your perfect pose, then the chances are you're not living in the moment, or paying attention to each other.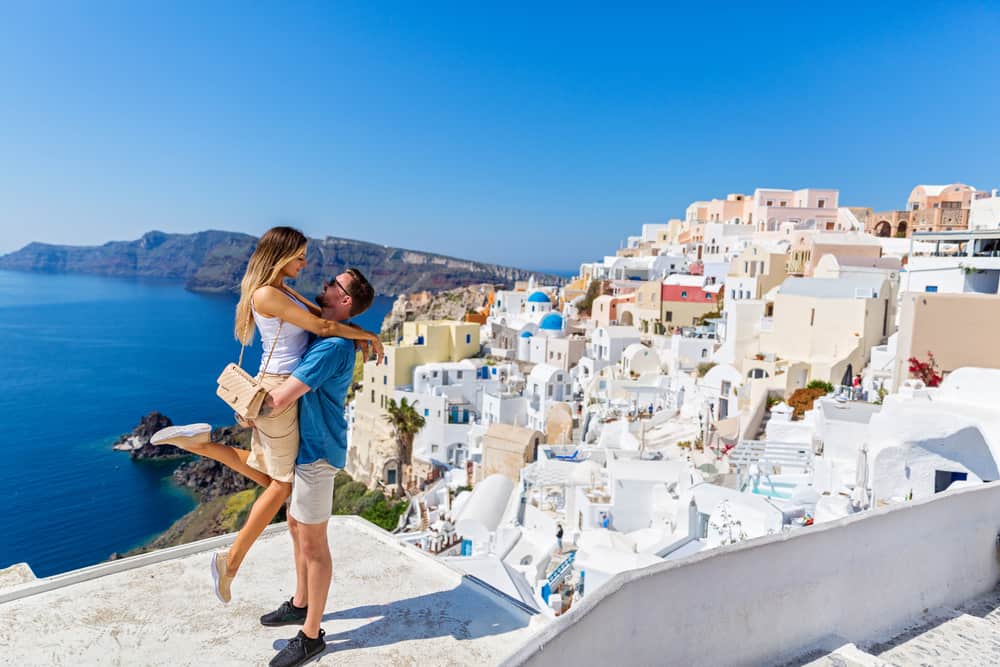 6. Not planning anything until you arrive
Here's the thing. You don't want to over-structure your honeymoon so there is no flexibility, or opportunities to just relax and see where the wind takes you. But at the same time, you do need to do a little bit of planning. Because if you don't arrange anything before you leave, then when you actually arrive you might find that everything is booked up.
So give a little thought to what type of honeymoon experiences you want while you're away. Maybe a sightseeing tour, a cookery lesson, or locking in a few days on the beach. A good place to start from is just to plan one thing for every day. And no, breakfast doesn't count.
7. Constantly monitoring your spending
Let's be honest, honeymoons are expensive. So it's only natural you want to know what you can afford to spend, and set yourselves some sort of budget. Because you don't want to get home after two weeks of living la vida loca to find you need to live on sandwiches until pay day.
But this is your honeymoon! If there's one time you can be forgiven for going a little bit wild with your finances, it's now. So if you want another few cocktails over dinner, do it. If you want to buy those espadrilles even though you have two pairs already, do it. If you want to upgrade to first class, probably do it, but maybe think about it for a few minutes first.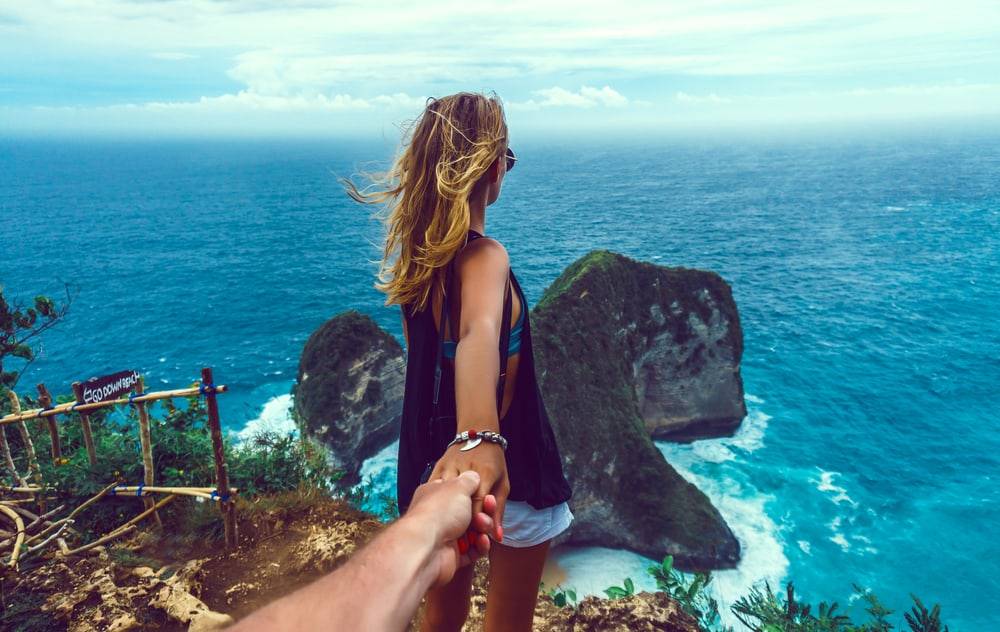 8. Forgetting the romance
This is no ordinary holiday. This is maybe the most important, and memorable holiday of your life. Unless one day you manage to save up for a safari. So make it special. Talk. Share your feelings, hopes, dreams. Walk hand in hand on the beach in the moonlight. Feed each other cake at dinner. Rent a two-person hammock. Hang the Do Not Disturb sign on the door.