Today's featured post is the engagement shoot of Braylee and Scott that highlights the beautiful backyard coastline of Braylee's parents. They want an elegant vibe to build contrast between the setting. The dressy look against the marshy backdrop gave a beautiful contrast of rustic and formal. Of course, their coastline engagement session would not be complete if they didn't set sail on a yacht.
Click image to enlarge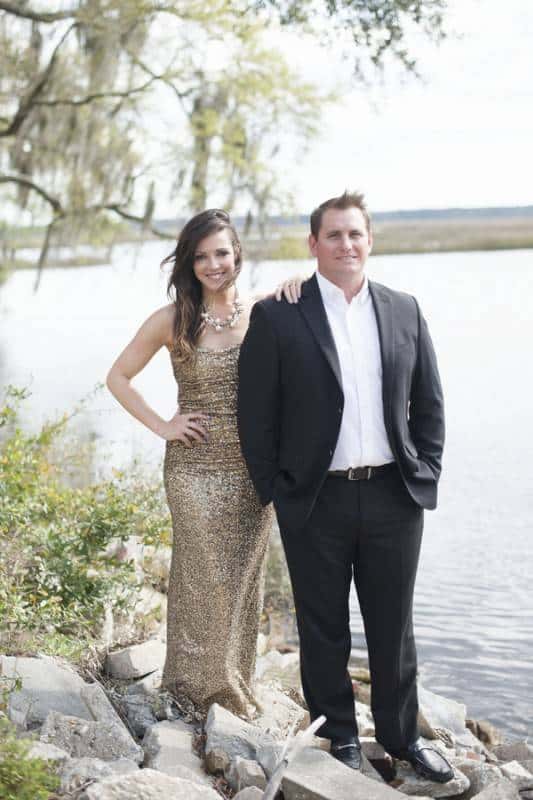 Like. Click to Vote
>
The Concept:
I just wanted to capture two major things: our love for each other and our love for the southern coastline.
The Location:
We spend a majority of our time on the water, so I knew I wanted to do a coastal engagement session. Fortunately, my parents' home is nestled right along the south Georgia marsh in our hometown of Saint Marys, Georgia. I knew my parents' backyard would be the perfect location for our photos.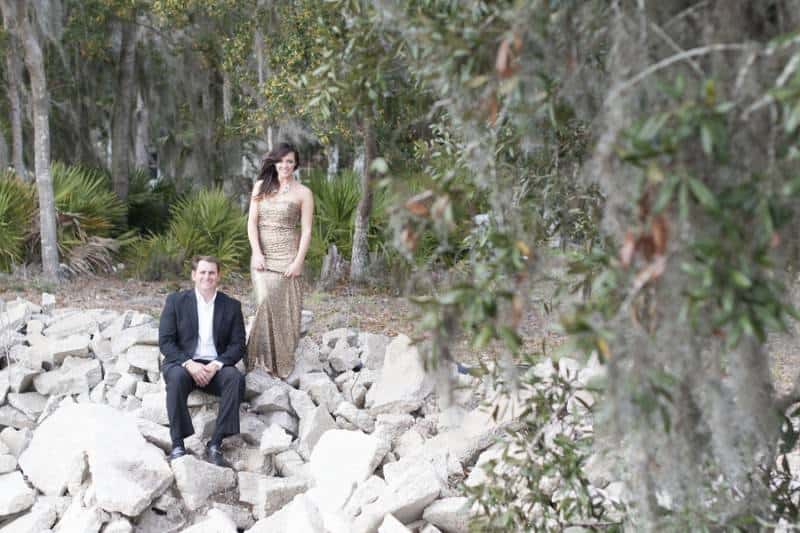 The Outfit Inspiration:
If you asked Scott what my favorite color is, he would likely say it's "sparkle." I love anything and everything sequined, so I knew I need that certain sparkle in our photos. I found this simple, sequined gown and knew I had to have it for our session. I wanted to capture a sense of understated elegance with our photos, and I felt like the contrast of glam with the marsh backdrop accomplished just that.
A Hint For The Wedding Day:
Yes! I doubt any of our friends would be surprised to know I intend to incorporate sequins and sparkle into our ceremony and reception. You can expect to see the same sense of understated elegance throughout the wedding festivities!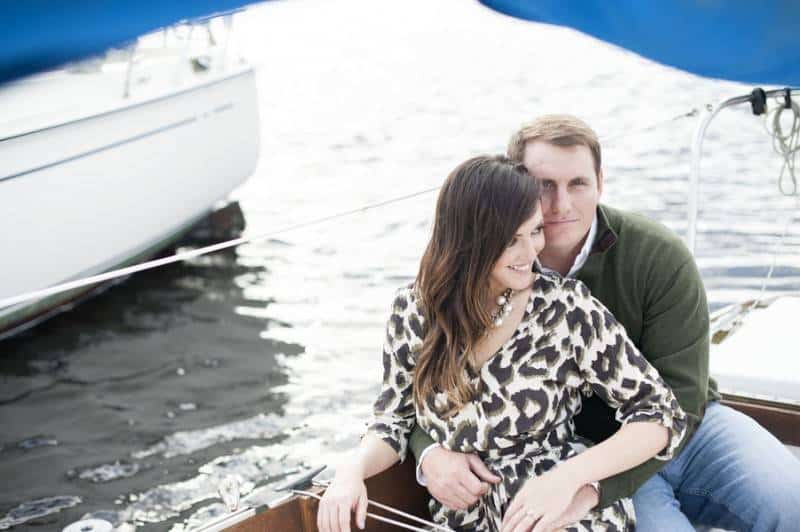 The Engagement Session Experience:
Fortunately my relationship with our photographer, Erica Akroyd, goes way back, so the entire session was comfortable from the start. She and I also talked a lot about my vision for our engagement session, so I felt like we were really on the same page. I think it also helped that we chose locations that we were familiar with and comfortable. We were definitely in our element, and that contributed to making posing feel very natural and organic. Also, the glass of wine or two Scott and I had before our session may have helped us relax as well.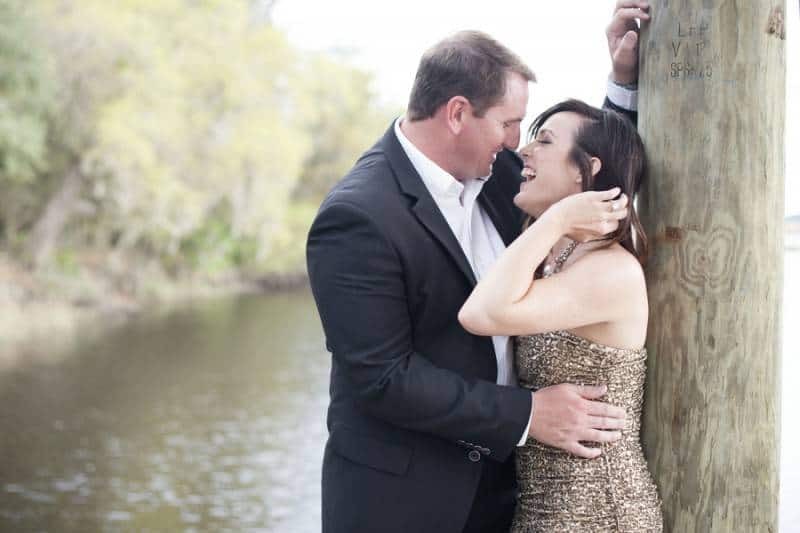 VENDORS
Photographer: Erica Akroyd Photography