It's crazy to think that Rochelle and Nathan have known each other for so long but just didn't realize there was something special for the two of them – not until she came out from a long-term relationship that didn't work. As she calls it – a silver lining in her cloud. Fast forward and here we are today thrilled to bring to you their wedding photos by Eye to Eye Photography.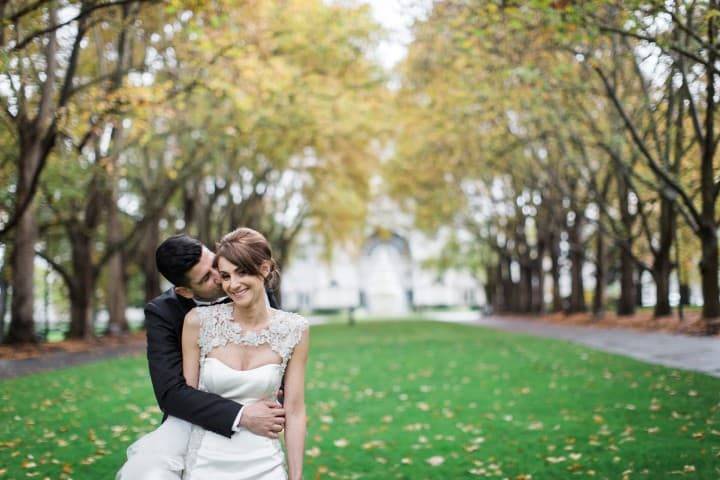 How It All Began
From the Bride:
Nathan and I have actually known each other since our early twenties, however didn't really get together until a few years later. We both worked for the same company out of uni and we'd always chat (even though I remember him being so nervous around me) however at the time I was in a long-term relationship with a guy from high school, who I was certain that I'd marry. When that didn't pan out and we broke up, Nathan and I spent more time together and started getting a lot closer.
How He Popped The Question
Being the hopeless romantic that he is, I don't think Nathan could help himself with going all out on the proposal. Nathan said that he had a work conference at Melbourne's Crown Towers (If you know Crown Towers, you'd know that it's the most glamourous building in the city!) So he recommended that we book a hotel room and go stay over for the night. I remember we were sitting in the hotel room about to get ready for dinner when he got down on one knee and pulled out the ring. As it turns out, there was of course no conference and we woke up the next day to a gorgeous brunch on the waters of Southbank and later just dawdled around the city in pure bliss.
The Gallery
Click image to enlarge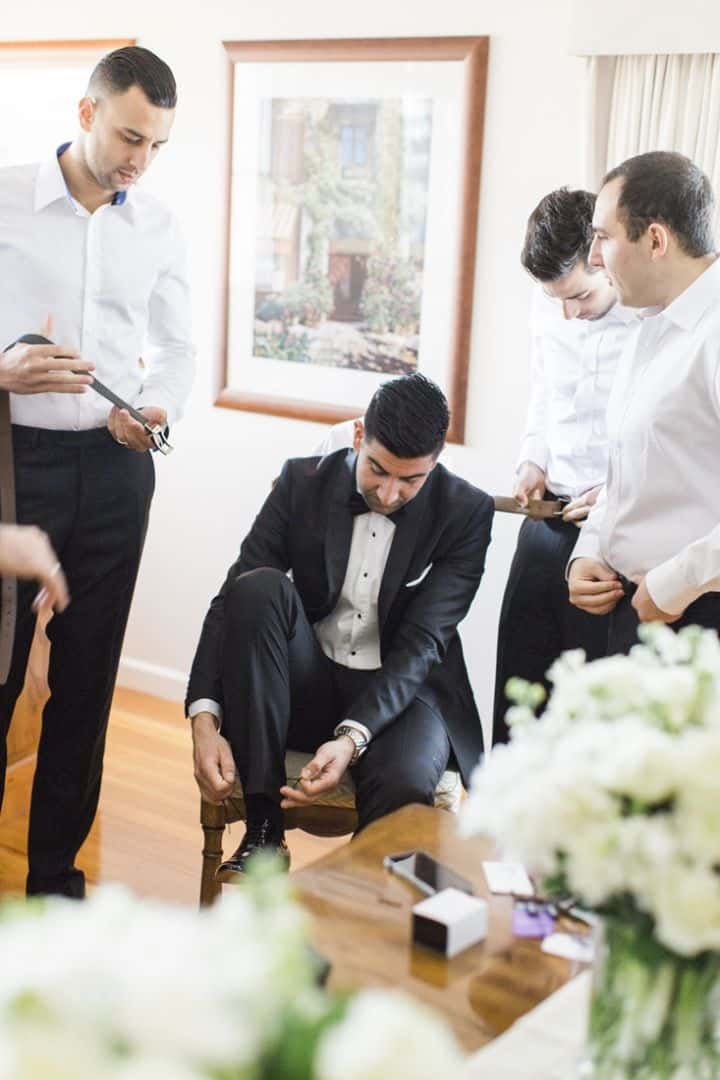 Like. Click to Vote
>
Extra Special Details
The bridal gown, a jaw-dropping Jason Grech design, had gorgeous embellished down the sides which matched with a stunning Capulet that could be removed. So comfortable and functional!

The wedding day style. Nathan comes from a traditional Greek family, so it was a given that they incorporate his family's traditions into the ceremony. However, Rochelle still wanted to inject some modernity and a bit more glamour into the event.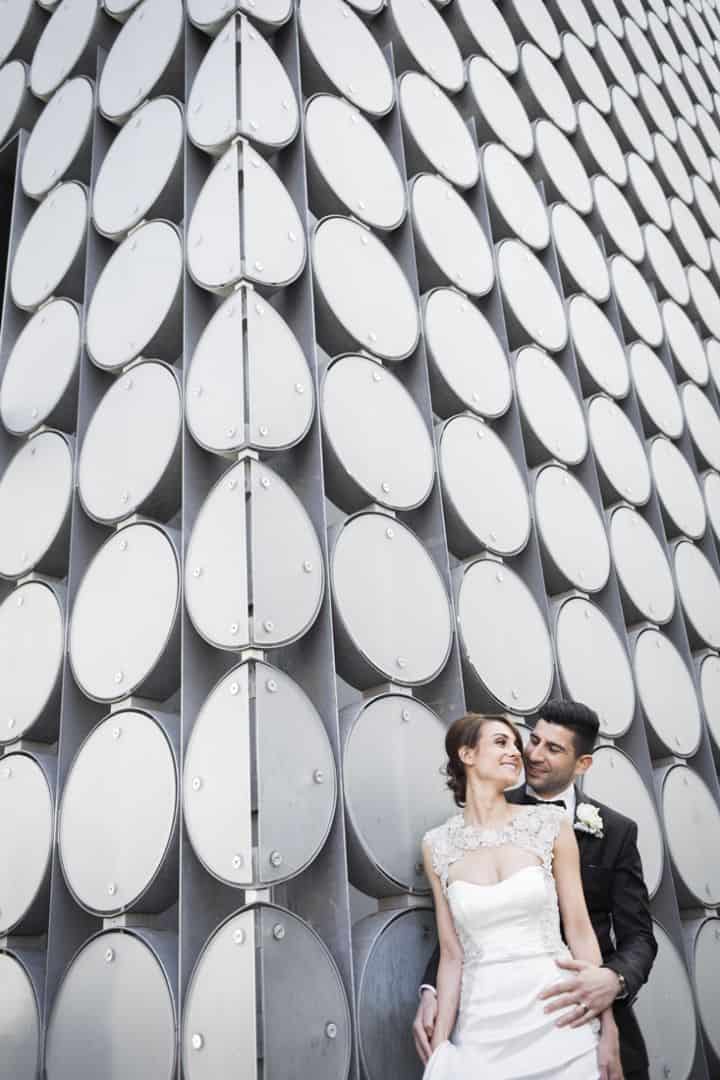 This is largely why they chose Crown as their venue. Crown is such a glamorous and sought after venue, and quite a large room to fit all of your guests.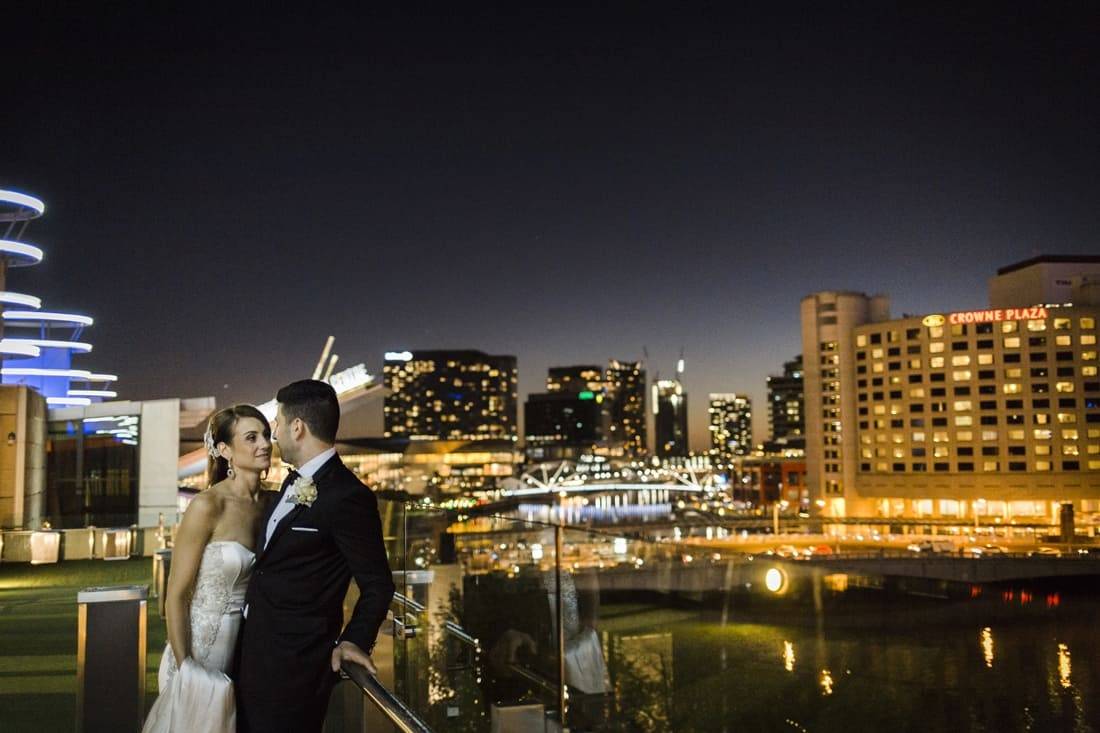 The views from the reception venue were absolutely stunning and lovely is the fact that it overlooked the skyline of the city.
Favorite part of the day. It was so nice to finally be able to unwind and have some drinks and dancing with all of their loved ones under the one roof celebrating a day so special!
The honeymoon. Luckily, they both managed to take quite a bit of time off for our honeymoon and fit in two trips! They headed to Bali for ten days to relax, came back for a week and then jetted off to Europe. They met up with Nathan's family in Greece and met up with a couple of Rochelle's sisters as well. Afterwards they also traveled through Spain, Italy and Croatia.
Money Matters
$5,000 – $10,000
VENDORS
Photographer: Eye to Eye Photography