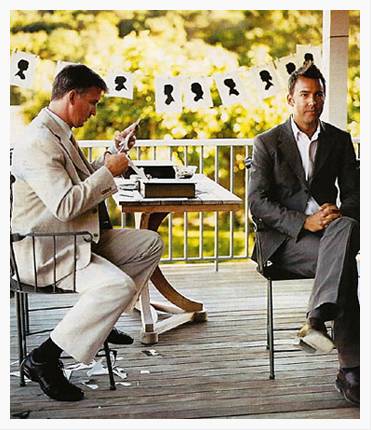 A little over a year ago, I was art directing a photo shoot for work and my floral stylist, a former stylist at Martha Stewart Weddings, started telling me about her wedding. She had Karl Johnson, a silhouette artist, cutting portraits at her wedding, which her guests received as favors after sitting for them. I thought that was a perfectly lovely idea, and was even more charmed when they published the results in MSW a few months later!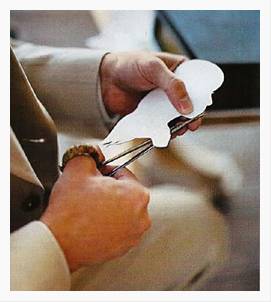 After researching Karl a little more, I've fallen even more in love with his work. In addition to being able to hire him to work at your wedding, I thought his silhouettes would be fantastic presents for your bridesmaids – especially if you request it be framed in one of the beautiful dark cherry stained oval frames available for purchase through his website. If you're not the bride, consider it a great bridal shower present for your friend before her big day!
Images from Martha Stewart Weddings.