It was a bright and sunny wedding day for Allison and Chris. It's as if the weather decided to be in sync with the couple's cute theme. The bride and her bridal party carried sunflowers as they walked down the aisle in their cowboy boots. The men, on the other hand, pinned on Lego superhero boutonnières. The couple also incorporated parts of their lives into the theme, such as the XBox cake and the charms on the bride's bouquet. Congratulations, Allison and Chris! We wish you a married life as bright and sunny as your wedding day!
Click image to enlarge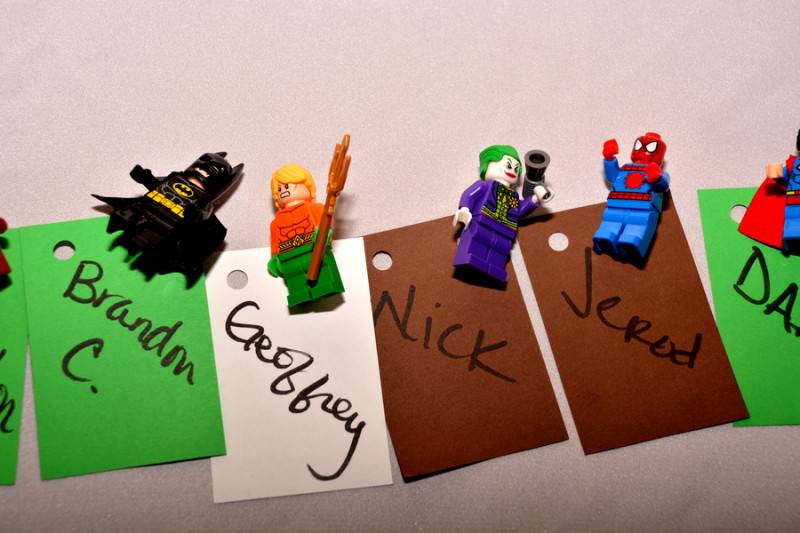 Like. Click to Vote
>
What was your favorite part of the day?
Details wise, the Super Hero Lego Boutonnieres. But event wise, the first dance. The bride and groom were so obviously in their own world singing their song to each other and it was one of the sweetest first dances I have witnessed and had the honor of capturing.
Was there any Do it Yourself (DIY) projects?
If so, can you describe them in detail? Yes! There were hand painted picture frames and mason jars on the tables that showcased both photos of the bride and groom as children and photos of them together. Also, the flowers were all done by one of the bridesmaids, including the beautiful photo charms on the brides bouquet that featured photos of family members who had passed on.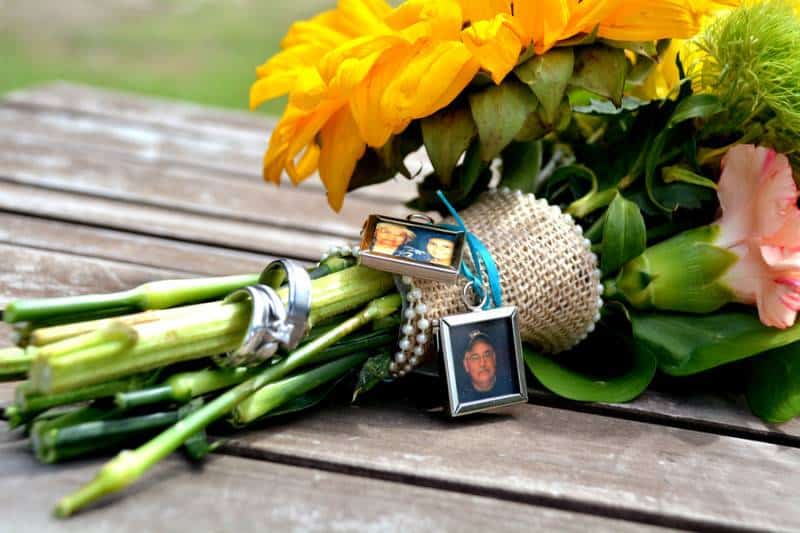 What were the highlights from the ceremony & reception?
The highlights of the ceremony were Allison and Chris' beautiful venue, The Terrace Club, and Allison's grand entrance down the stairs. Some highlights from the reception were their XBox cake, the bride's Wonder Woman garter, and of course all of the awesome dancing! These wedding guests didn't care that it was a Sunday afternoon, they got down like it was Saturday night!
Was there a theme for the ceremony and reception?
I would describe it as Country Chic.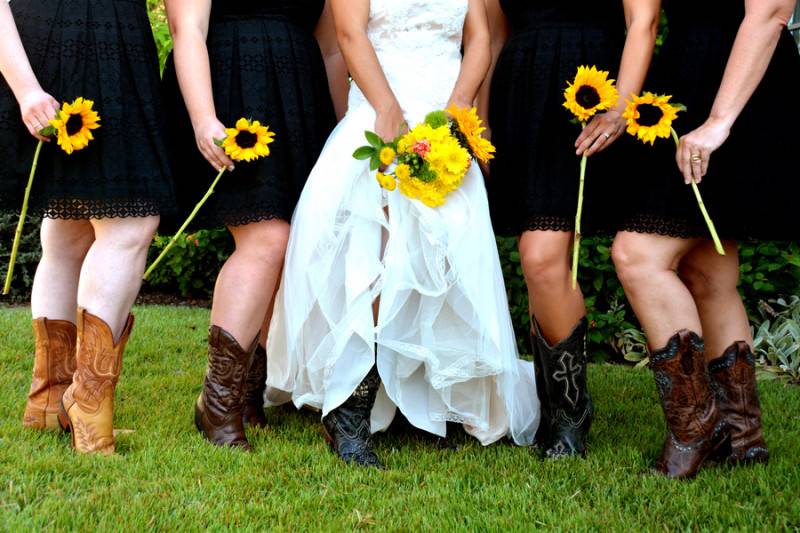 VENDORS
Photographer: Simone Epiphany Photography
Dress Store: Second Summer Bridal
Bakery: Sweet Treets Bakery
Reception Venue: The Terrace Club