In the middle of all your planning, have you ever wished you could just elope in Vegas, the Caribbean…maybe a hot air balloon? Even if it's something you'd never consider, the images are quite breathtaking. Check out these stunning hot air balloon wedding images.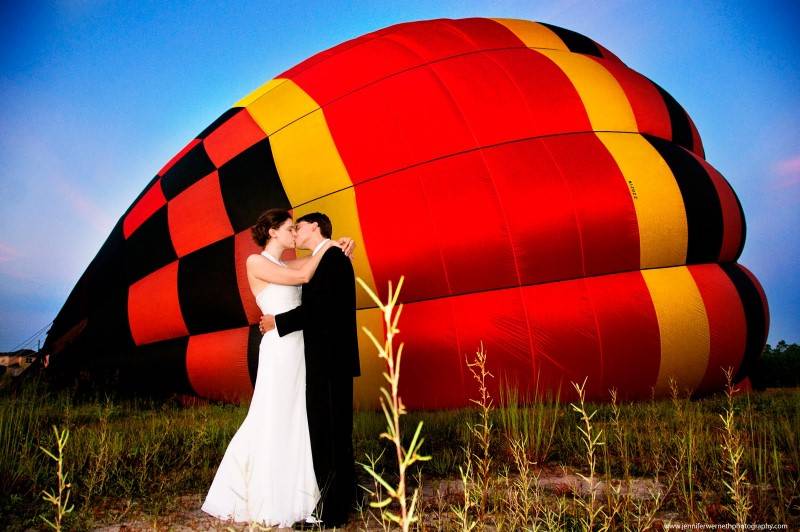 This couple had an intimate, beautiful wedding ceremony in a hot air balloon, and their photographer captured this sweet kiss in front of the balloon!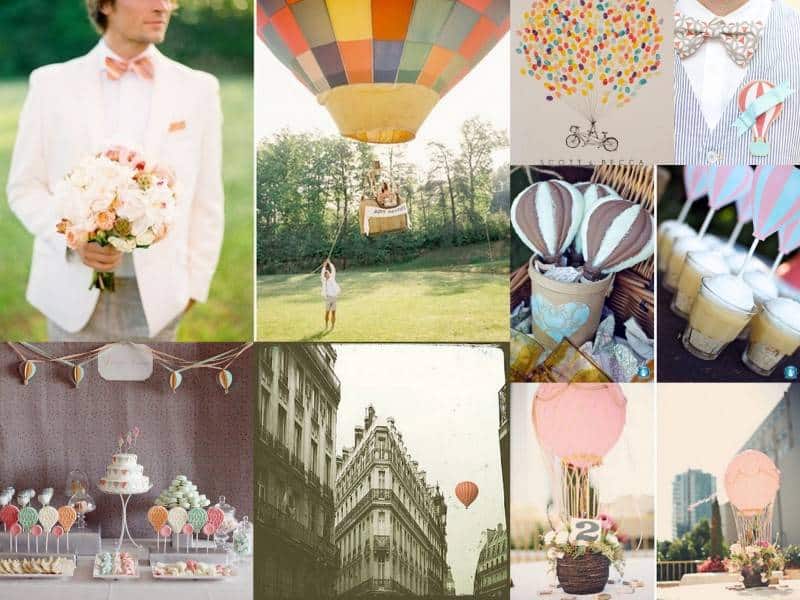 We adore this hot air balloon themed wedding, complete with fun hot air balloon snacks and centerpieces.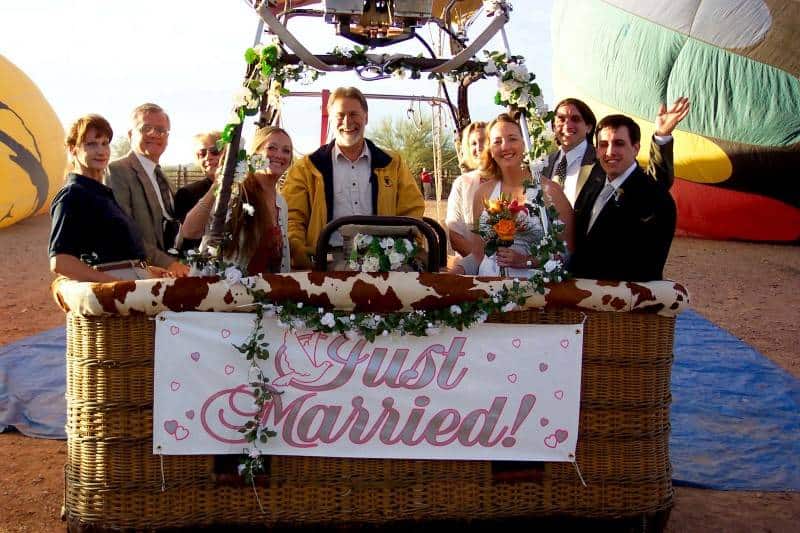 Look at the wedding party after this amazing hot air balloon wedding! The "just married" sign on the balloon basket is just priceless.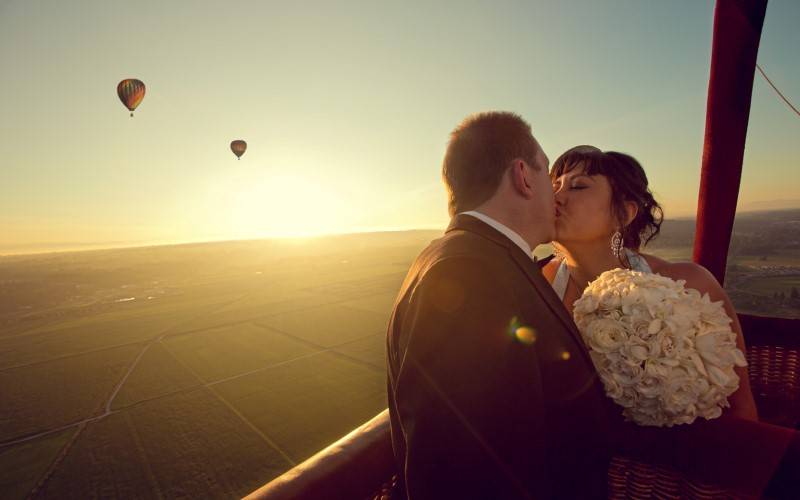 We just love this sunset hot air balloon wedding. The photographer captured a beautiful moment here with a kiss and more hot air balloons in the background.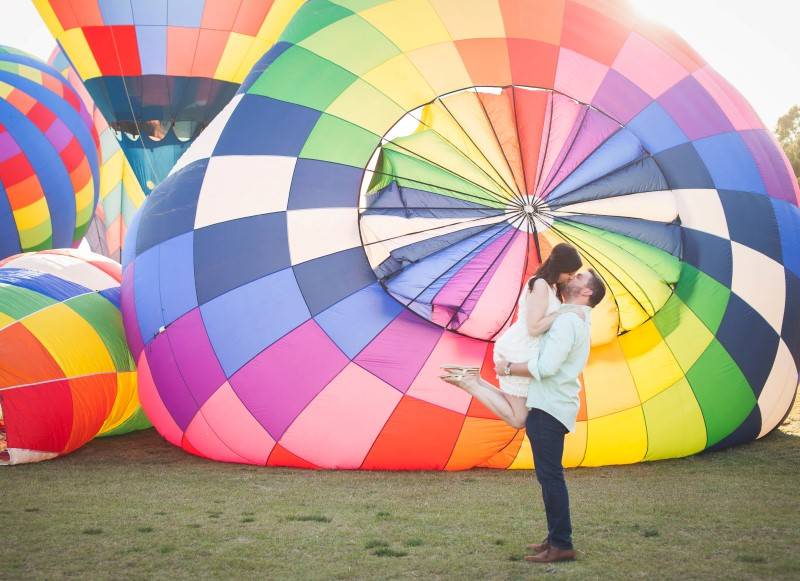 This is a fun and playful pose in front of the beautiful colors of a hot air balloon! The couple really looks like they're having a good time, which is the most important thing.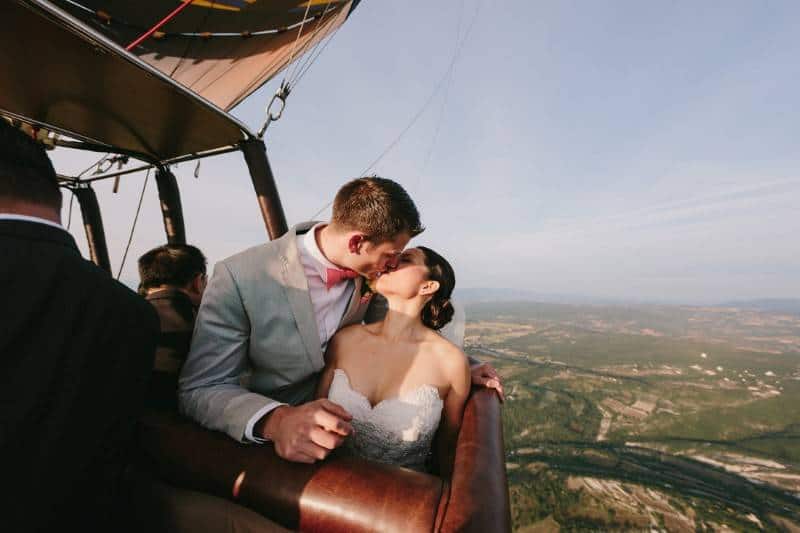 This amazing shot not only captures the intimacy between the bride and groom, but the amazing landscape below them. It's truly a winner.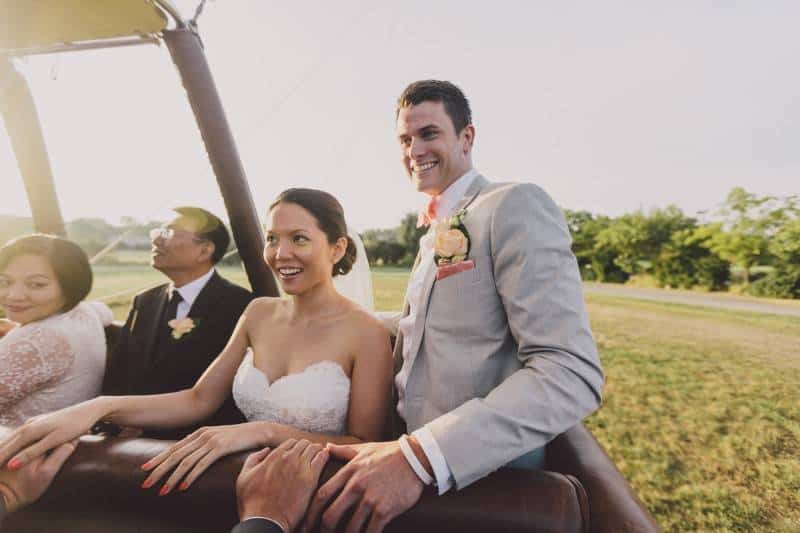 We love this picture of a couple about to marry on a hot air balloon in the French Riviera. It's adorable how the bride looks super excited but a little unsure as well.
If you're not convinced that you should say your vows on a hot air balloon, you at least have to agree that this sort of wedding inspires some truly beautiful photos!