If you love Halloween, you might be considering a beautiful but spooky Halloween wedding. You're not alone – many brides have enjoyed a gorgeous wedding full of mystery, magic and fun! We have the wedding cakes to prove it. Sit back, relax and enjoy these stunning Halloween wedding cakes!
This unbelievable wedding cake manages to encapsulate the spirit of Halloween but is still sleek and elegant. We love the minimal black design and the beautiful red rose blossoms!
We just love this super spooky, asymmetrical Halloween wedding cake. It's whimsical and has beautiful white piping and is surrounded by jack o'lanterns.  It's fun and beautiful.
Who would ever imagine that graves and headstones on a wedding cake would actually be amazing? This one is super fun and the colors and style of the cake screams Halloween.
A Halloween cake can be elegant and pretty. This one is just overflowing with gorgeous fall and Halloween decorations, including pumpkins and a spooky tree! It's perfect for the bride who wants a Halloween wedding without the super dark aspect.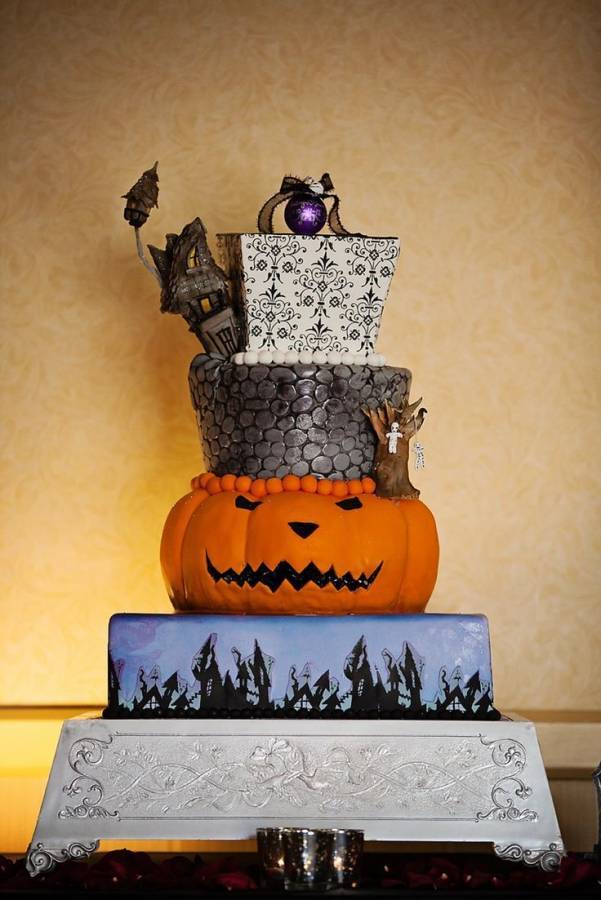 This is a truly charming Halloween cake, featuring lots of color and immaculate design. We love the pumpkin tier and the little haunted house on top.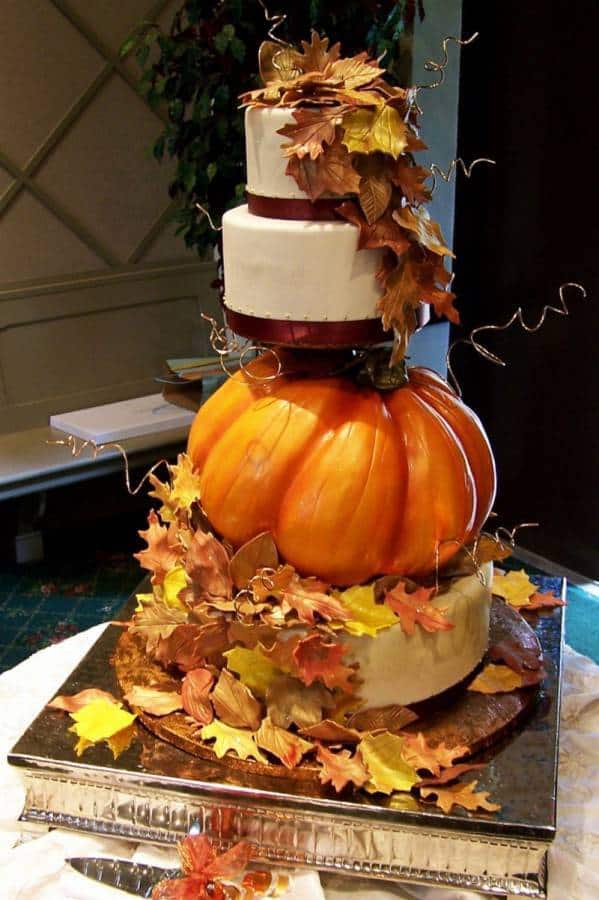 This is another perfect cake for those who want the spirit of Halloween without the dark or spooky aspect. It's absolutely immaculate and features tons of fall leaves as well as a perfect pumpkin tier!
These are just a few of the most beautiful Halloween cakes we've seen. They're proof that a Halloween cake can be scary, whimsical and charming and still be elegant and sleek!