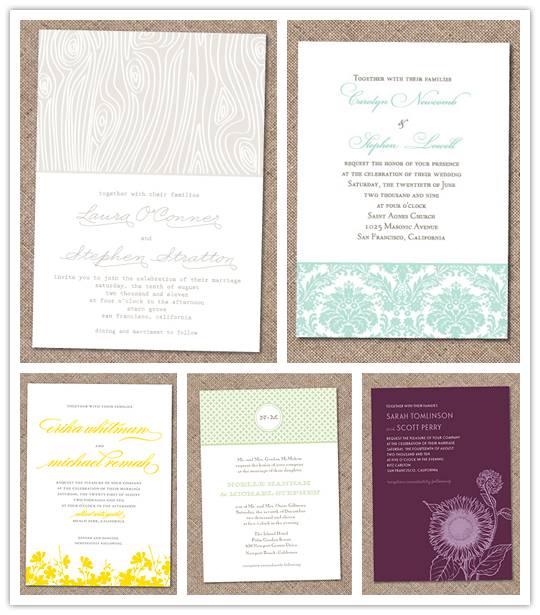 Kerry from Paper Dahlia is an incredibly talented designer that I've had the pleasure to come to know first through her work on Minted. As I've been able to continue watching her work develop over the last year, she continues to create consistently lovely work with impeccable taste and attention to detail. When Kerry e-mailed me to let me know her site and company had been rebranded and that she was launching a set of new designs, I was really excited to see what she had in store for all of us. The new site is fully of tasty type and white space – totally appealing to the designer in me – but as a paper geek, it's the new additions to the collection that I couldn't wait to share. I've picked up some of my favorites from her wedding collection overall, three of which are the recently debuted designs. Congratulations, Kerry!
(Psst! Kerry's offering a 15% discount to Inspired Bride readers through 4/30. Check out her ad in our side column for more details.)
Paper Dahlia is a sponsor of the Inspired Bride, but did not pay or provide other compensation for this post. For more information on our editorial policy, please click here.