What do you think about when you hear such words as a wedding, bride, ceremony? Probably a young couple that is about to form a new family. But that is not always the case as recently, weddings after 50 became increasingly popular. Whether you met on a dating site or somewhere else, it's never too late to say "I do". More and more weddings for older couples are being held every year so we decided that it's time we take a look at some of the senior wedding trends.
Choosing Wedding Registries
Even though most wedding ideas for older couples are center around simple parties, it doesn't mean you shouldn't register for wedding gifts. After all, your friends and family would like to know how to congratulate you on your big day, so why not help them. We suggest that you establish a list of ideas you find great and let your guests know about them. For example, if you like traveling, put down a list of destinations where you would like to spend your honeymoon. And in case you already have a booked flight, just write a few hints as to what you would like to get.
Dress
An older bride can look age-appropriate while still maintaining a unique sense of style. And for good reason, we are long past that age when wedding dresses for older women were a rarity. Whether you like long-sleeved dresses or high-neck ones, we say go for it. And if you find strapless gown fascinating, why waste time worrying about what others might think. After all, this is your day and there is no point in limiting yourself. Pick whatever dress you like but remember one thing, it has to be comfortable.
Big Bridal Party
We believe that weddings for older couples have to be just as spectacular as every other wedding out there. Yet, no matter what age you are, making a great wedding can be a tough process. And this is where your bridal party comes into play. There is no such rule stating that you can't have a big bridal party once you hit 50. You are just getting started and things are only getting started for you. So, invite all your friends, family members, and split all that hard work between different people. Not only it will save you a lot of time and trouble but will allow you to focus on other things as well. You don't have to tackle everything on your own, so get some help and start devising your dream wedding.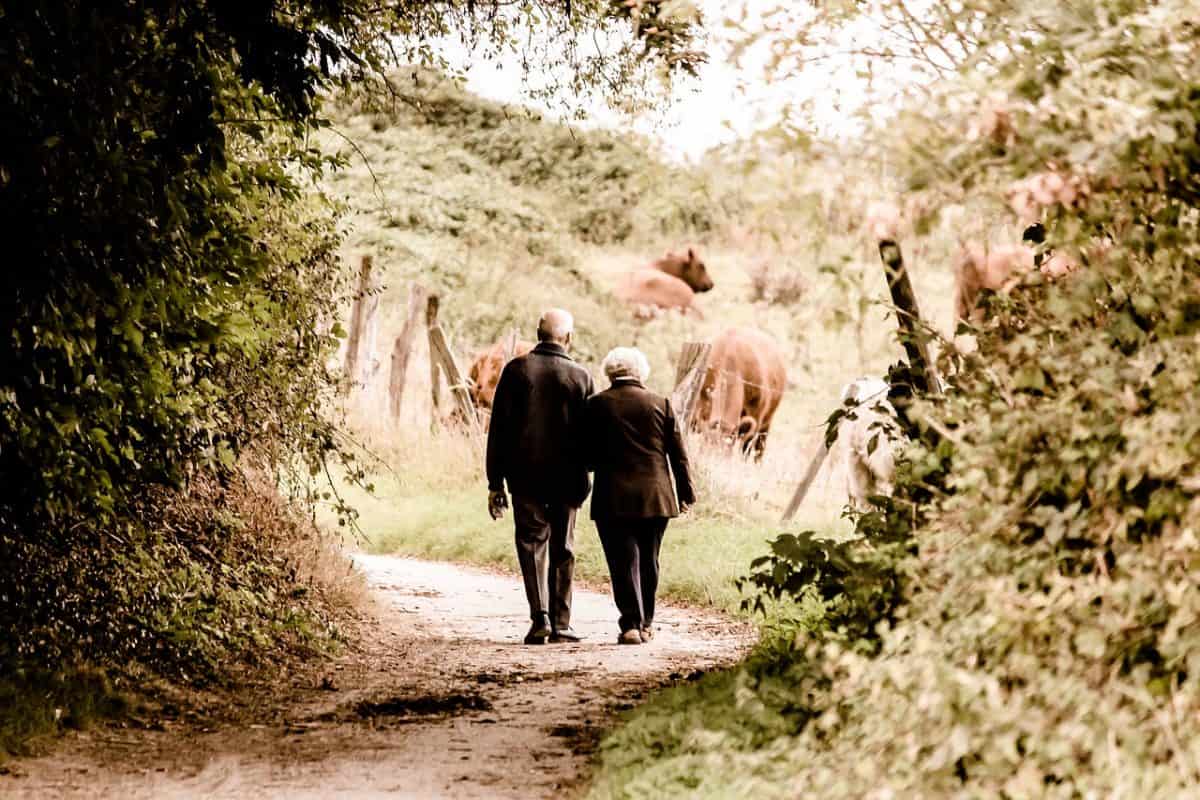 Vows
When you are in your mid 50, you have way more life experience than most young couples. You've seen things, you've been to places, and you know how this world works. So why not write your own vows instead of repeating the same old phrases. Make them special and realistic. Write them in a way that both of you would agree wholeheartedly.
Skip the Bridal Shower Games
While we don't say that you should 100% skip the bridal shower games, we do suggest that you skip it for other reasons. What we mean is that these cheesy games of you opening gifts in front of everyone seem like an obligation rather than a fun party. And wearing those childish crown is indeed age specific. There are some things in a bridal shower game you definitely can skip. After all, the lack of bridal shower ideas for older brides is a solid proof of that.
All in all, it doesn't matter how old you are. If you feel that it's time for a wedding, then just go for it. You could have met your soulmate on DoULikeSenior or while sitting on a bench near a park. In any case, if you feel that he is the one, then it's time you go pick a dress, invite your friends, and start the preparation. After all, there is no such thing as too late for a wedding and the benefits are way too good to be ignored.