Jennifer and Carlos's DIY Rustic Wedding is the culmination of love, friendship, family and much emotion. With everyone contributing a little something for this day, from the DIY decors to the bride's make-up, everything felt surreal of love from family and friends. They all came together to create this beautiful, home made DIY Rustic Wedding memory of rose golds. Take one good look at this lovebird's beautiful day and be inspired all throughout!
Click image to enlarge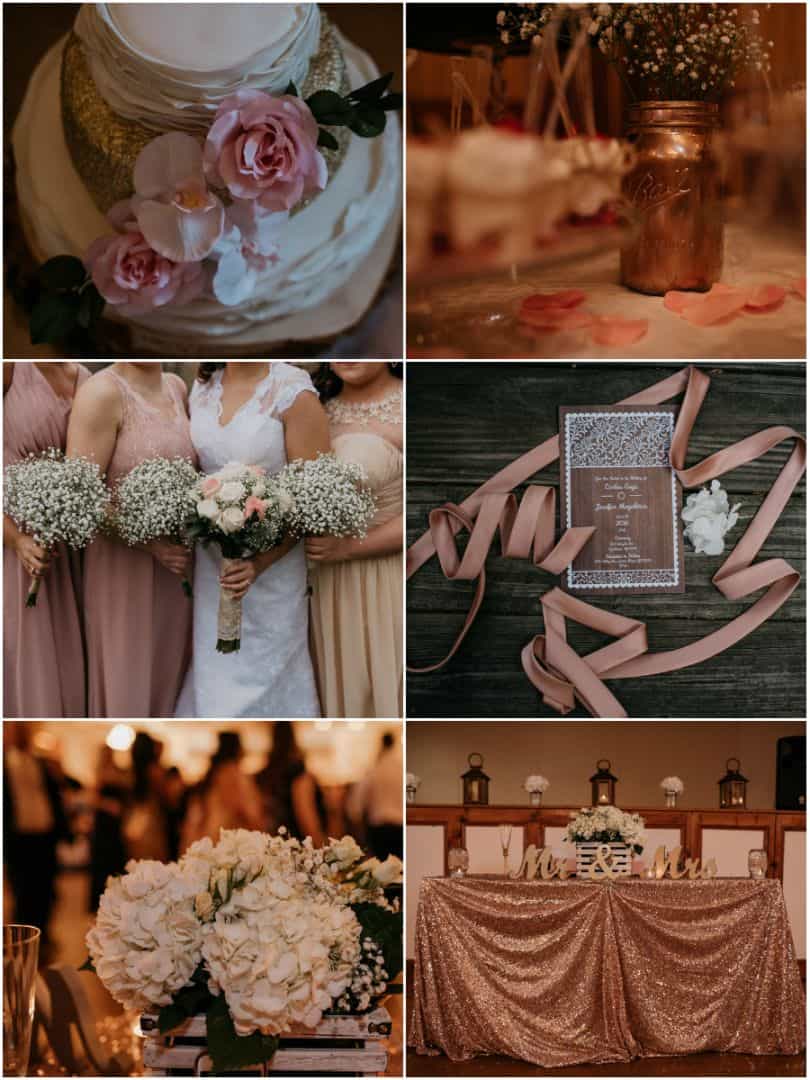 5

Like. Click to Vote
>
---
The Wedding Details
---
Strong Family Ties
The truth in weddings is, it naturally evokes an array of emotions. All for many different and unique reasons. For Carlos and Jennifer, beginning their life together as husband and wife has also meant leaving behind family and friends.This day they celebrated the joy of having found one another and the thrill of getting to spend the rest of their lives together. The good thing about family is, you can always take them with you in your heart. Wherever you find yourself, when you are with them, it always brings you back home.This amazing day embodied the essence of what it feels like to be home.
---
The Bridal Look
Her hair and makeup were done by a talented friend that blended perfectly with the dress was graciously passed on to her. And with the bridesmaids alongside the bride, I could picture a box of beautiful macarons walking down the aisle.
---
3 Mason Jars
A hit at the wedding was their 3 in 1 mason jars to which they used for the guests' glass for the night, their wedding favor, and their seat plan! Beautiful as it may look but they got these jars for $1 each, perked up with chalk labels,gold spray paint, baby's breath, and twines — the power of creativity, people!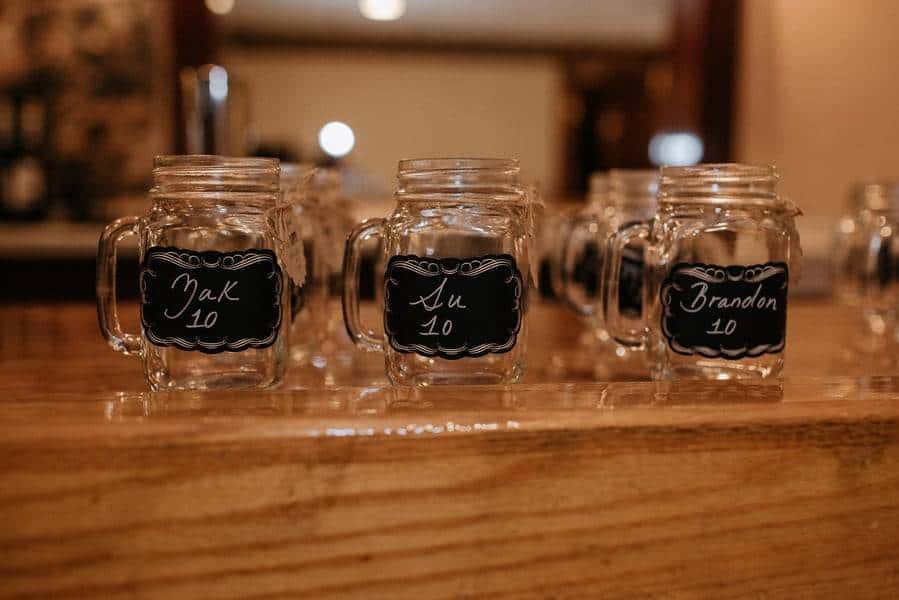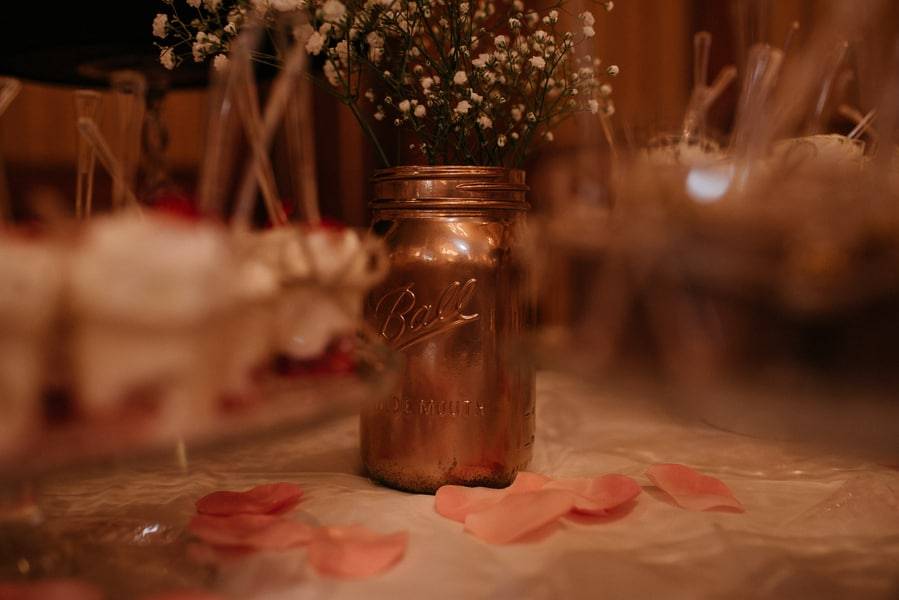 ---
Portuguese Desserts
Dinner lovingly served by friends. The delicious home made Portuguese desserts were made by family and the gorgeous cake by their friend. Everything looked elegantly sumptuous!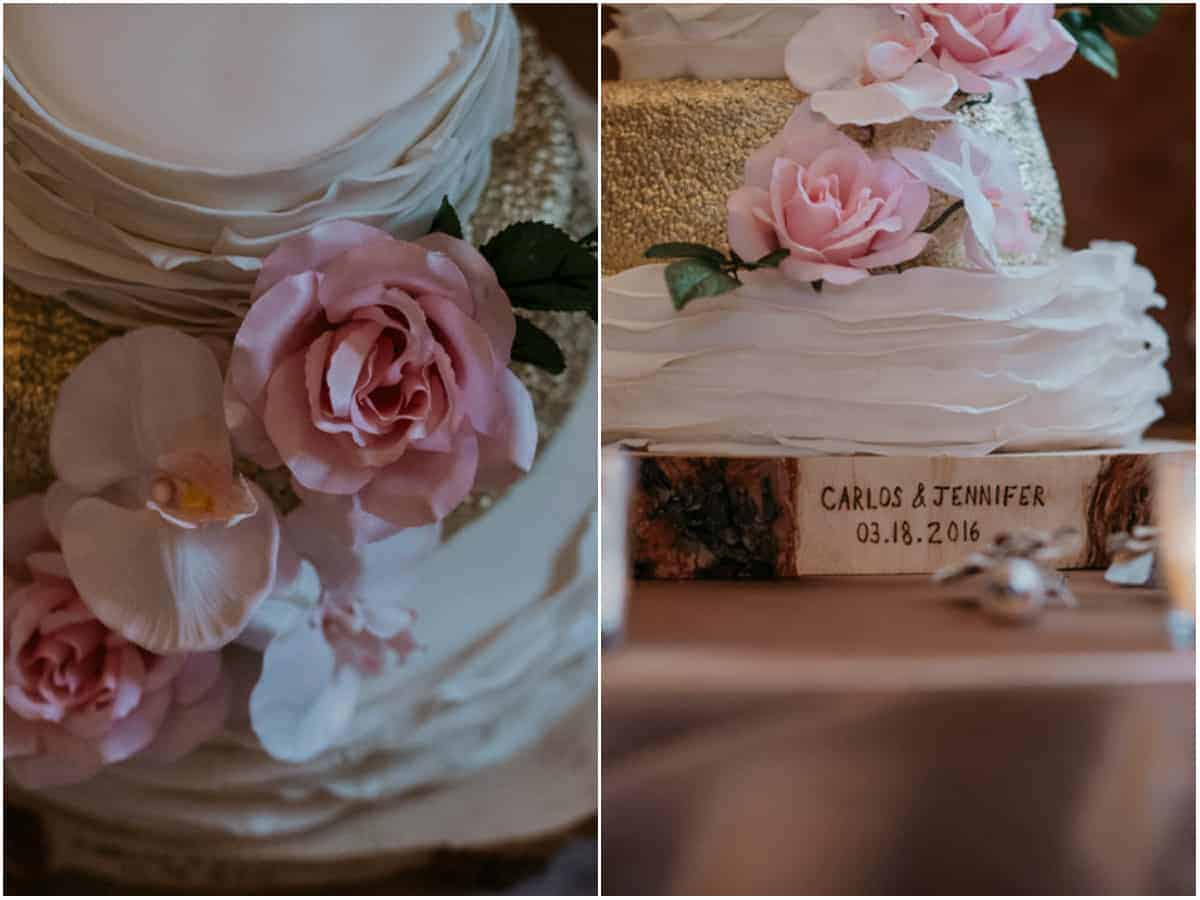 ---
The Bride's Advice
"Generally, you only get to marry once. So, don't make the planning process something you will look back at and regret. Take your time and never compromise. Make sure you're genuinely happy with everything & involve the groom if possible! It'll be nice knowing you both contributed to making your wedding day awesome."
---
The Wedding Budget
$5,000 – $10,000
---
VENDORS
Photographer:  Rick Messina Photography
Bridesmaid Store: Azazie
Cake Designer: Cakes by Vanessa
Linens and Coverings: Elegance Remembered
Event Venue: Italian american Club
Beauty: jose eber salon