First comes love and then marriage! It was a gorgeous day of fall in the resort town of Lake Geneva, Wisconsin when Danielle and Anthony vowed to love each other forever. It was full of sunshine, laughter, and bonding that everybody enjoyed. This rustic chic wedding held at Hawks View Country Club was a brim of colors and fun! Let us sneak a peek and be inspired to Lisa Kay Creative Photography beautiful shots. Read on!  
Click image to enlarge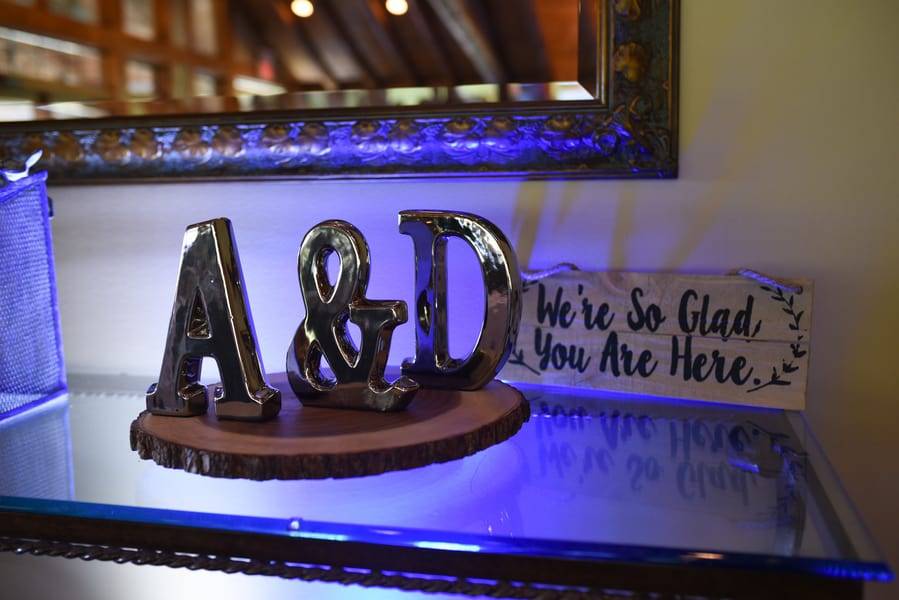 1

Like. Click to Vote
>
Extra Special Details
They looked so sweet riding in the golf cart.
They had their first look at the wood covered bridge.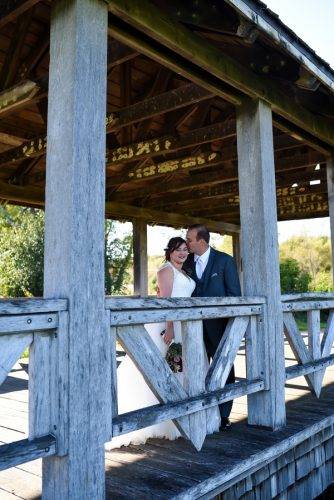 The ceremony was held on the Hawks View Overlook Terrace and was a stunning backdrop for the vows being said.
The reception was held at the Hawks View Golf Course.  
The bride's brother was the officiant and he did a wonderful job.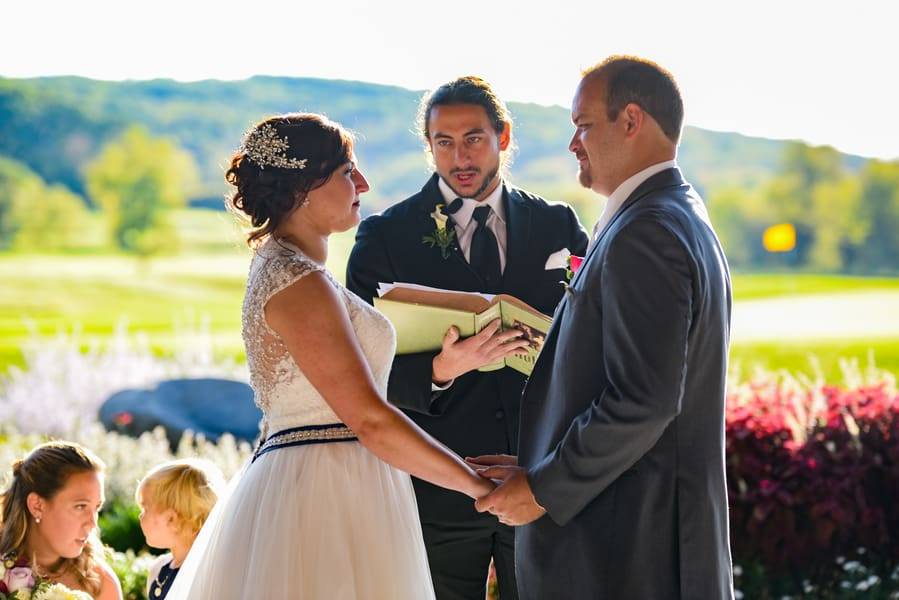 Wedding photos of the bride and groom's grandparents were framed and predominantly displayed on the place card table.  Everywhere you looked there was the theme of family and tradition.
The bride's dress was absolutely stunning with a full lace back and a navy blue velvet ribbon she has custom placed on the waistband to match her Badgley Mischka wedding heels.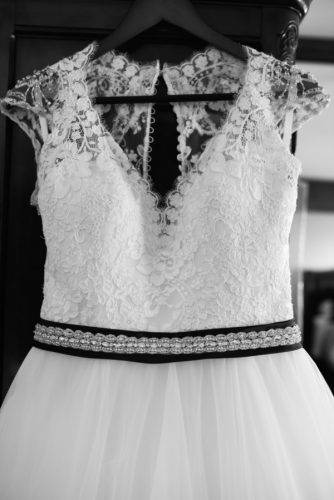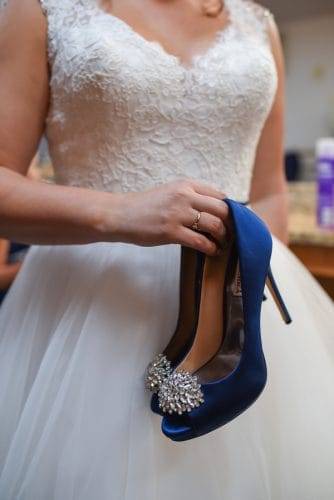 Instead of wearing a veil, she wore a gorgeous crystal headpiece, she didn't want to hide the beauty of the back of her dress!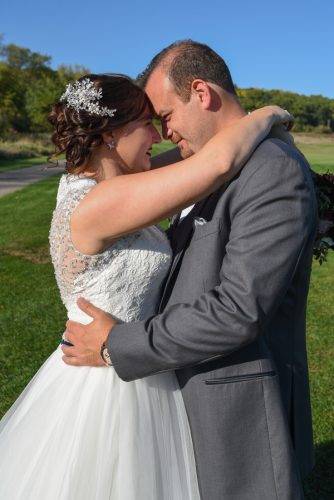 Everyone danced the night away as the sun went down!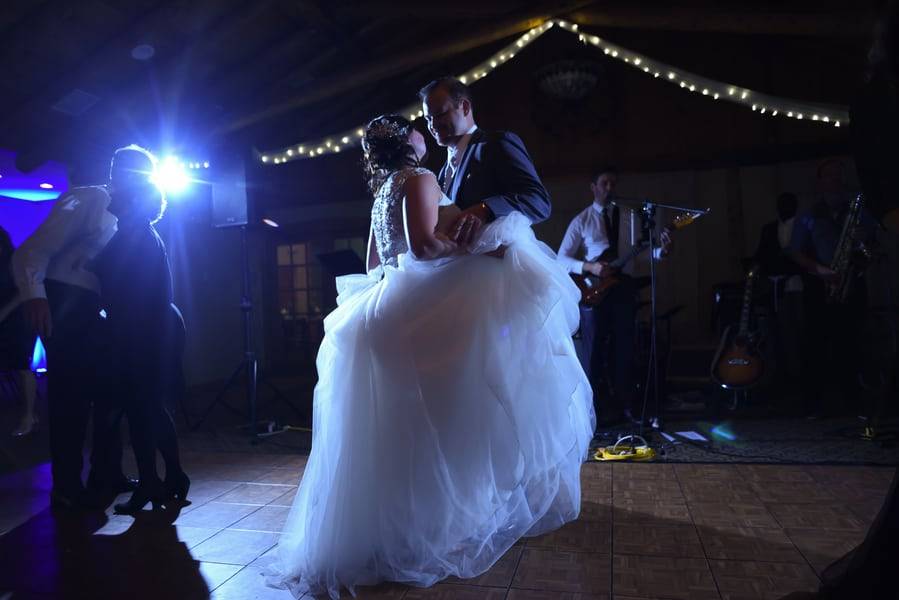 The Bride's Advice
You can only plan so much, on the day of your wedding if anything goes wrong just roll with it and remember to have fun! Our timeline of events was running behind all day but we didn't let it ruin our day and, honestly, no one noticed but us. Everyone is there to celebrate your love, no one will notice the little things.
Money Matters
Wedding Budget: $10,000 – $20,000
Vendors
Photographer:  Lisa Kay Creative Photography
Event Venue: Hawks View Country Club
Floral Designer: Purple Rose Florist