This wedding day is like none other we've featured here in Inspired Bride. Though an incredible team of vendors came together to make the wedding day happen, most of the planning and uniqueness of the day came straight from the bride! The ceremony entrance, arbor, bar, and dance floor were all built by the bride's father. Truly a handmade-backyard affair! Every little detail was poured over with love, each decoration and moment thought through. From the "Wizard of Oz" quotes placed throughout the bride's parents' backyard to the handmade details, each little thing FIT together perfectly. Filled with lots of inspirational details, let these snaps taken by Jessica Hunt Photography take you to an amazing backyard wedding! Lots of love ladies!
We're All About the Details!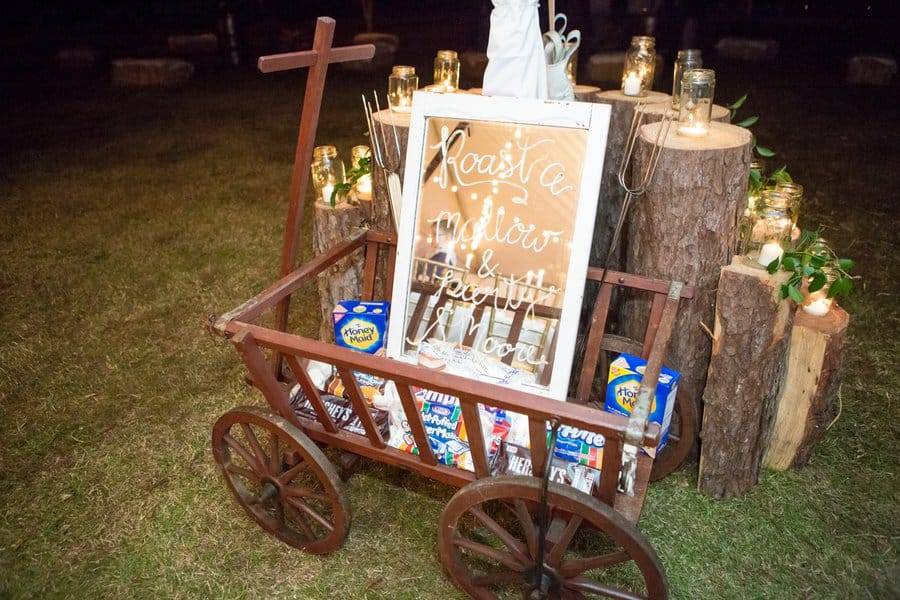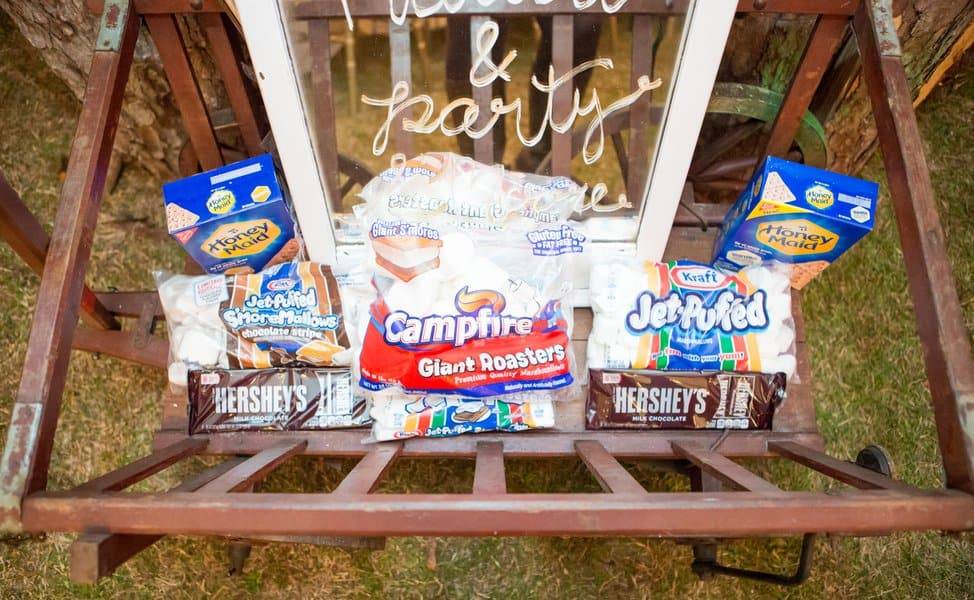 They exchanged their vows in front of a sea of candles and a handmade arbor made from stain glass windows, and the party after their vows. One for the books!!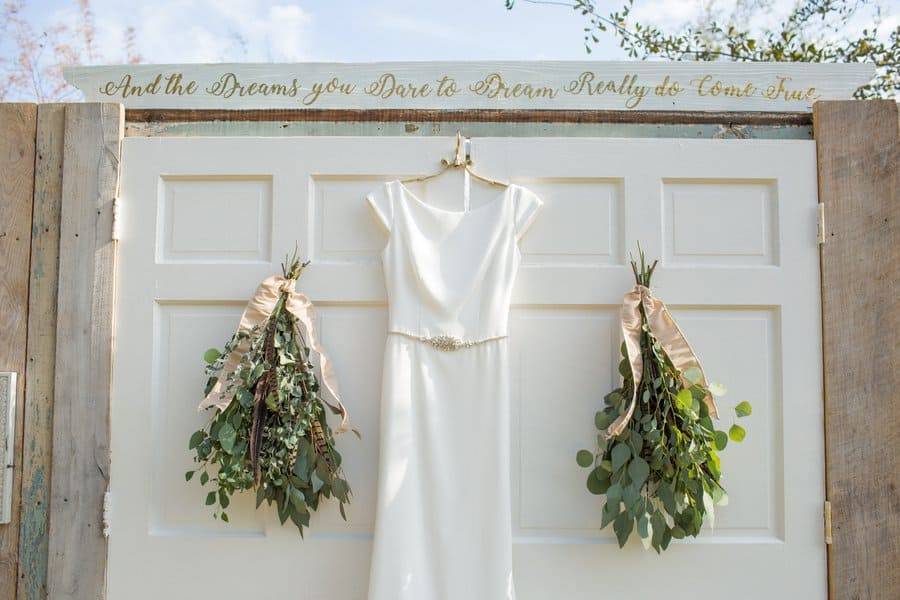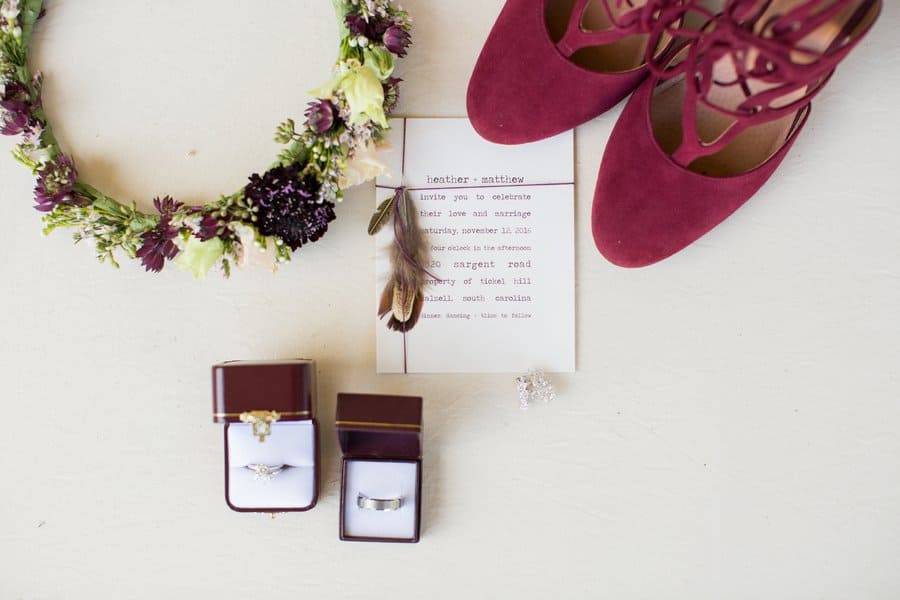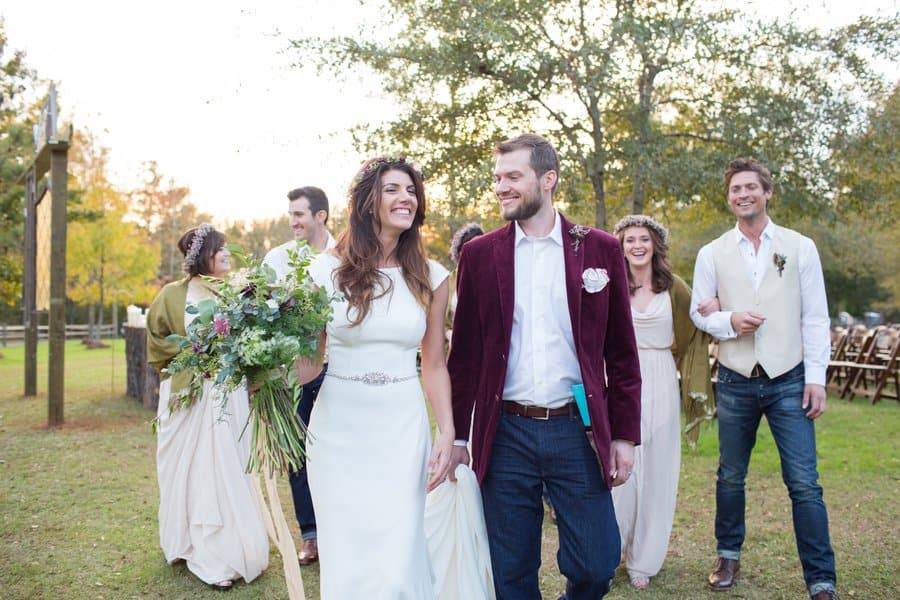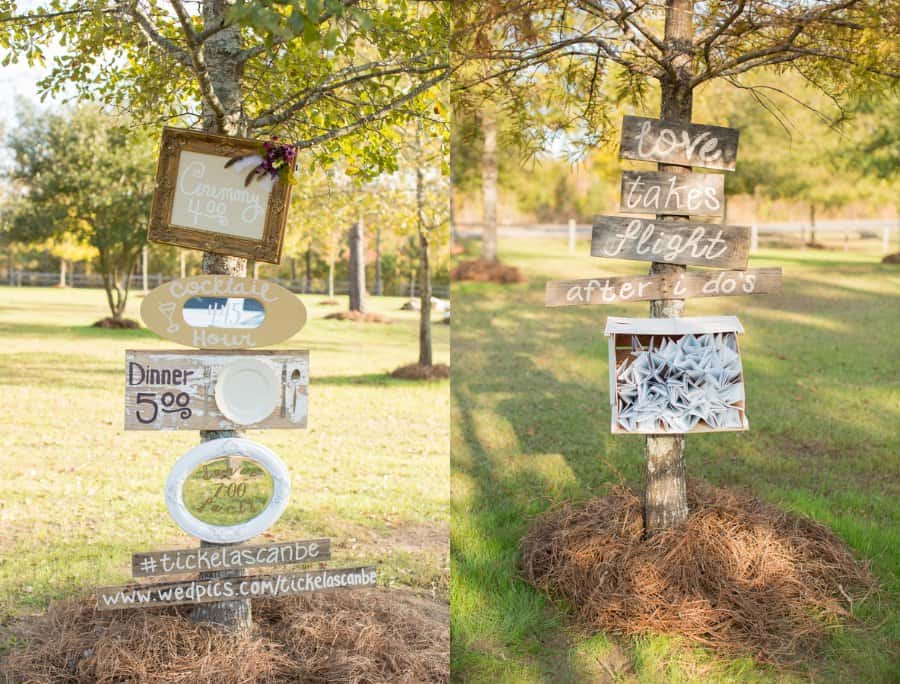 Matthew, a drone and firework enthusiast, put on a gorgeous fireworks show to end the night. All-in-all Heather and Matthew's day was just plain flawless. Every little handmade detail complimented their backyard wedding and love perfectly, and this day is going to go down as one of our favorite weddings yet.
Heather gifted her bridesmaids a pair of earrings, a handwritten note, and a forest green shaw to warm them up on the pretty November day. Matthew wore a velvet maroon suite jacket, and I loved his little fancy pocket square.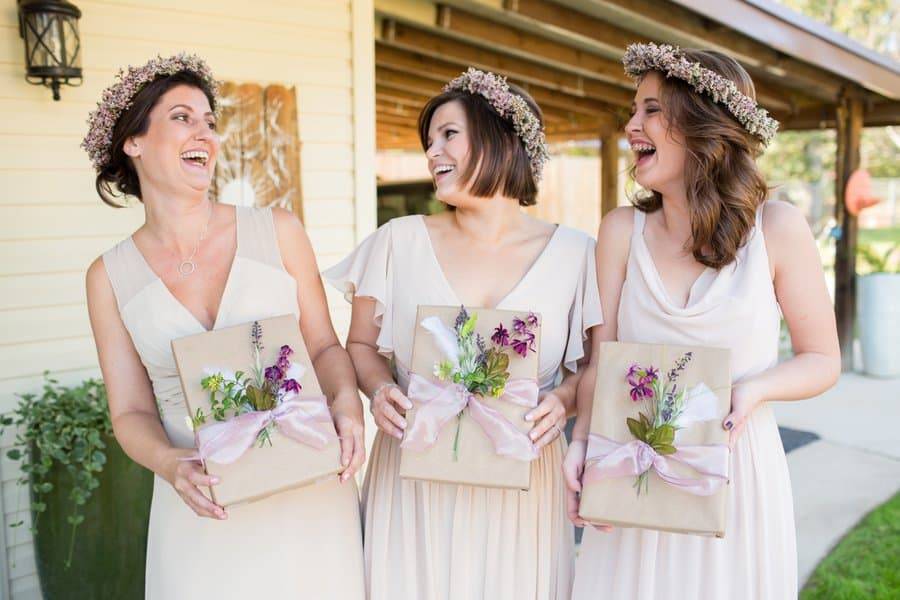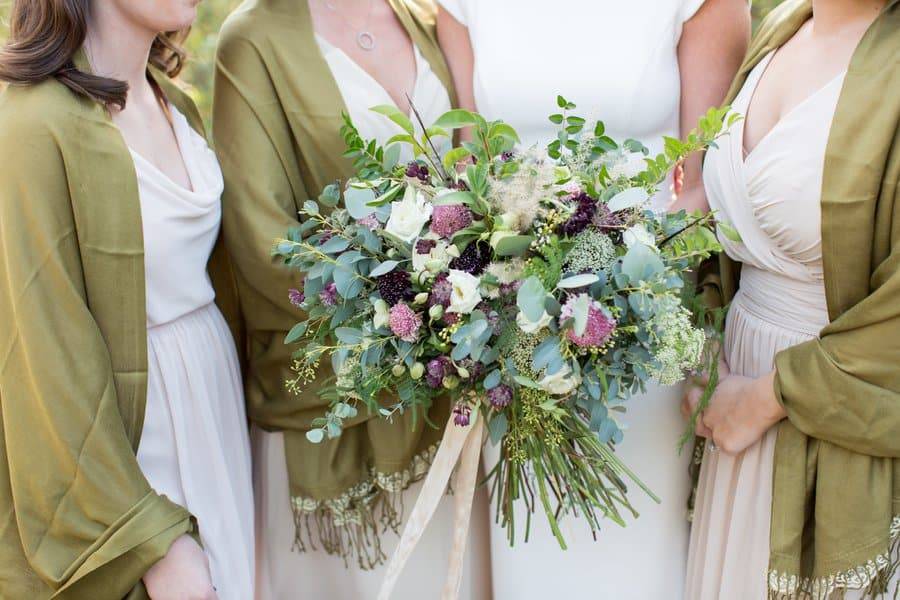 The 'flower girls' were really 'feather girls' who threw feathers instead of petals, and the couple's friends and family showered them with paper airplanes as they walked down the isle as Mr. & Mrs. for the first time. The paper airplanes were an important detail for Heather and Matthew because Matthew is a plane/drone hobbyest.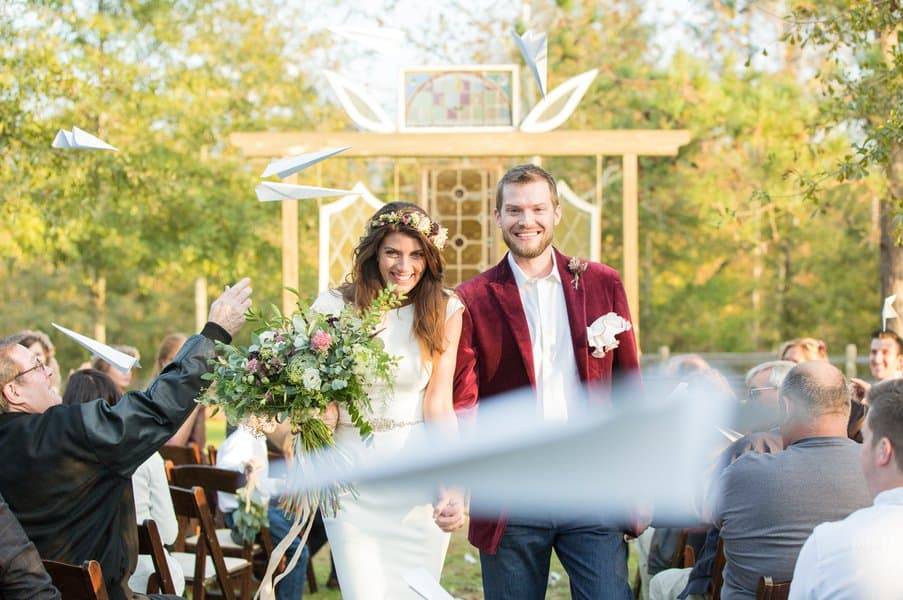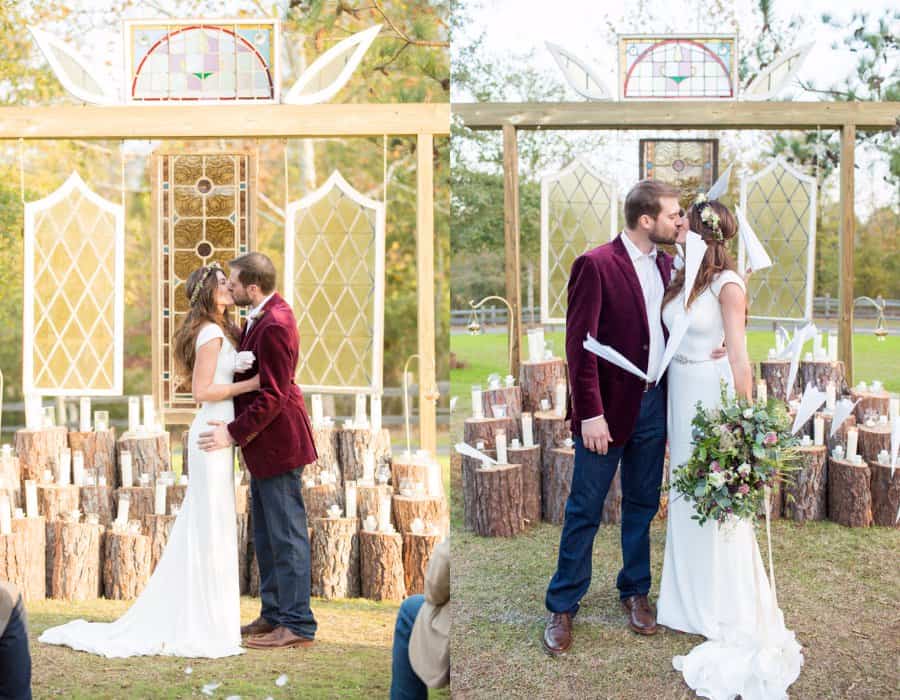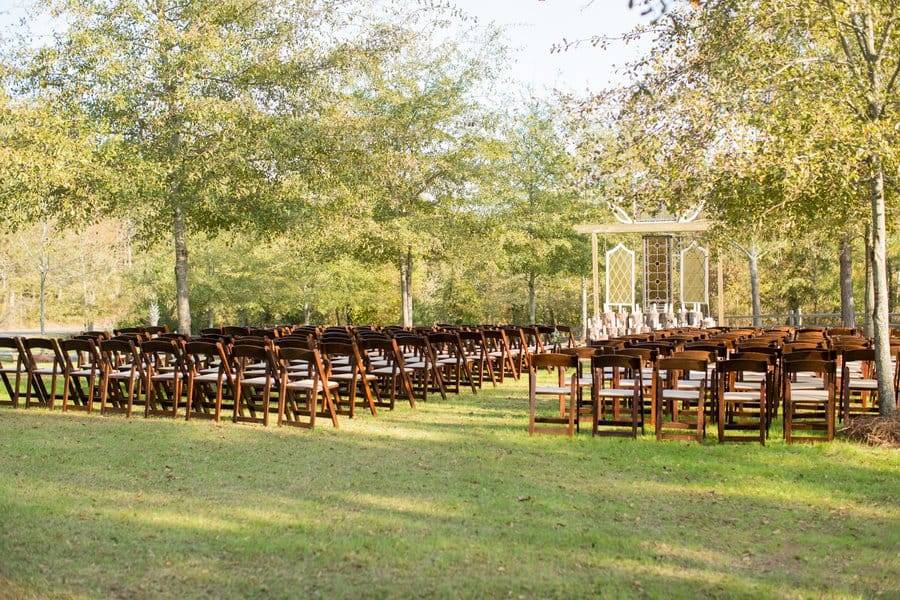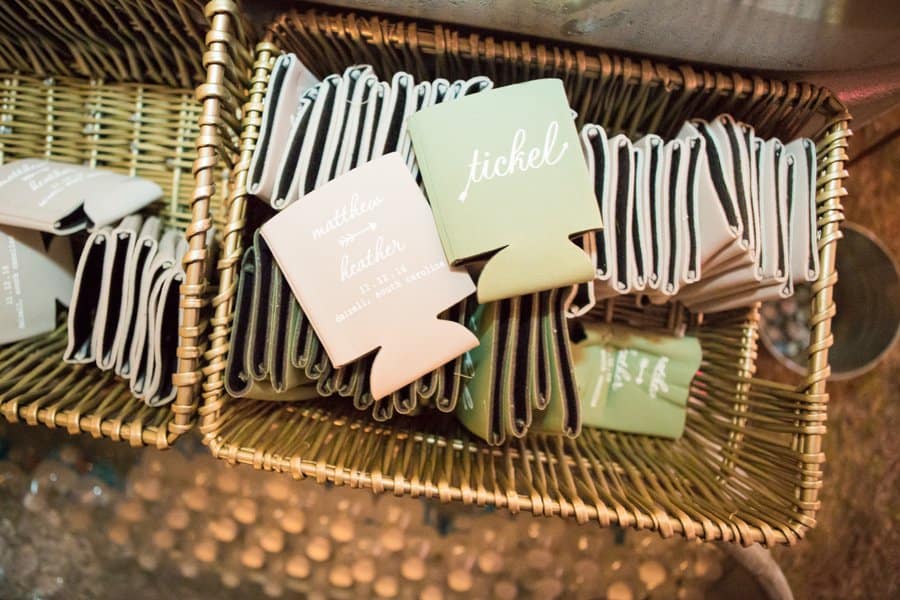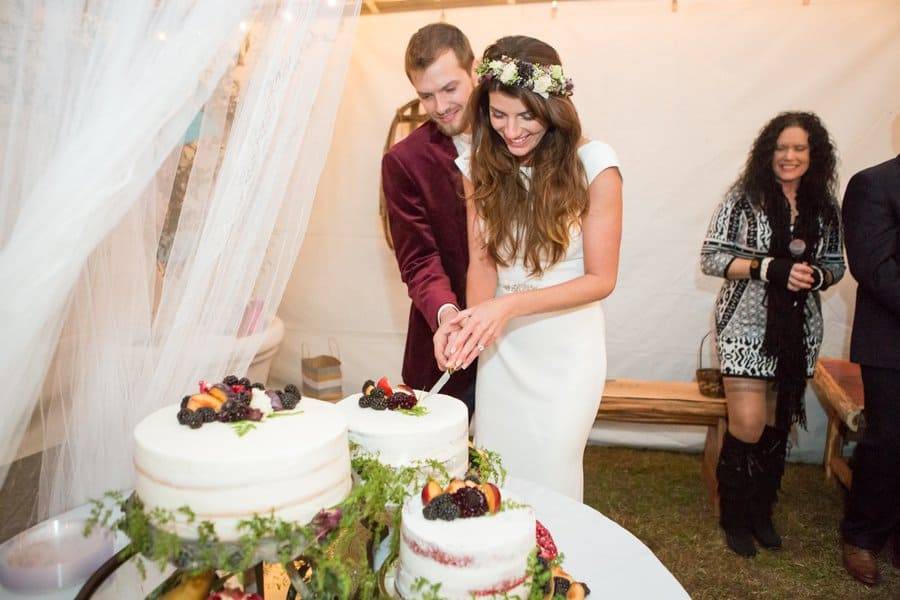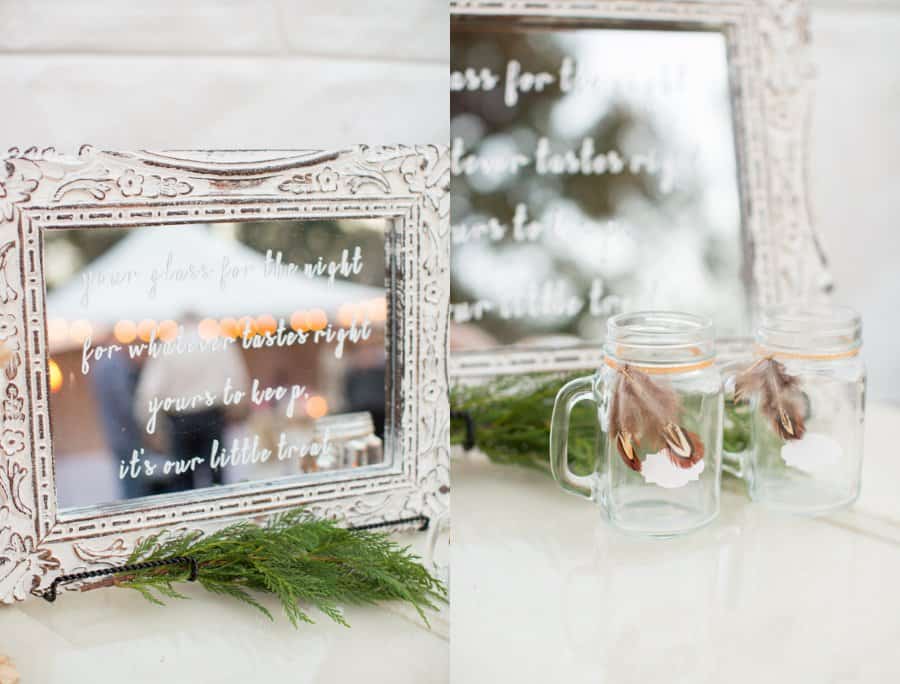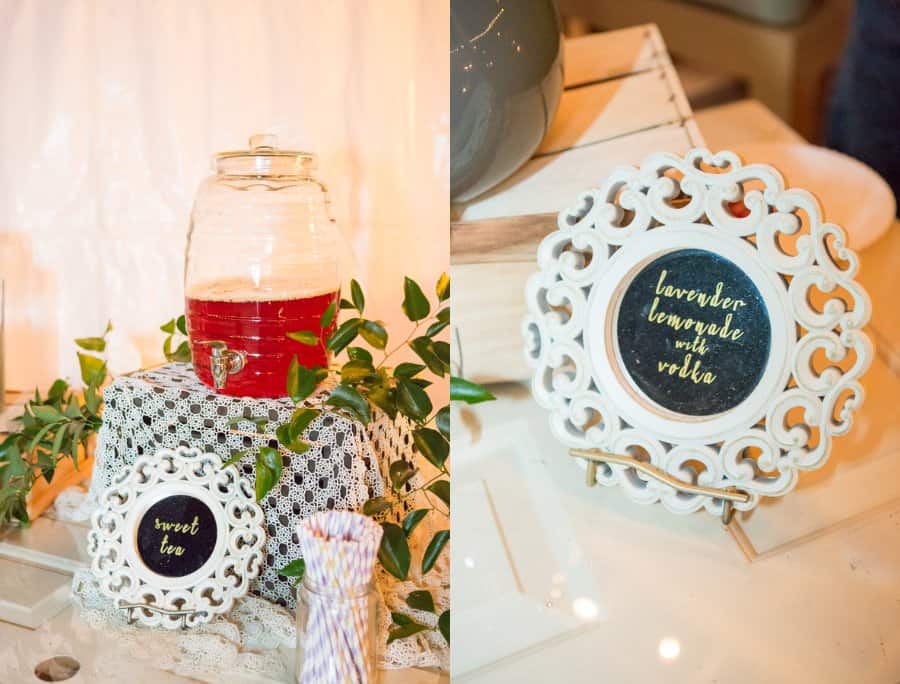 Take this Advice
Advice for future couples planning for the same event-We are not totally finished with the wedding yet so the only advice I can give a this point is…you can never be TOO ORGANIZED!!!! If you are doing a homemade wedding (like we are), planning is crucial! You don't want to be doing a lot of crafty things last minute. If one more person told me I have plenty of time to worry about that or you can do that later before the wedding I was going to scream!!! You want to enjoy the couple weeks before the wedding and not be stressed out! So anything you can do ahead of time…knock it out! Prioritize what is important to you and knock those things out…if you have leftover wants…OH well at least you got the most important ones off your list of To Do's and honestly, no one will ever know if something wasn't done! ~Jessica Hunt/Photography
Money Matters
$10,000 – $20,000
About the Photographer
Jessica Hunt is wedding and lifestyle photographer based out of Columbia, South Carolina. Jessica has a Bachelor's of Arts in Studio Art with an emphasis in photography from Columbia College. Jessica Hunt Photography was founded in 2011 and now serves 20 to 25 couples a year throughout their wedding photography experience. Jessica is going on 7 years of shooting weddings professionally across the Southeast, and Jessica Hunt Photography's work has been published in both print and online publications over 30 times throughout the past two years. Jessica is passionate about couples and capturing genuine moments and is a member of both the Professional Photographers of American and the Professional Photographers of South Carolina. She has been named among the best wedding photographers in Columbia for 2016 and 2017 by Expertise.com, and Jessica has a passion for enriching the photography community by building real relationships with other business owners and pushing those peers to enhance every portion of their businesses. Jessica Hunt Photography currently serves couples throughout Southeast and is available for worldwide wedding coverage while specializing in naturally-lit, fine art portrait work and photographing classy, head-over-heels-in-love couples!
Vendors
Photographer: Jessica Hunt Photography
Dress Store: Mikaella Bridal
Invitation Designer: The Copy Shop
Caterer: Hamptons Restaurant & Bakery
Hair Stylist: The Venue Salon
Officiant: Pastor Tim Brown
Band: Virtually Unshockable
Bridesmaids Dress: Weddington Way
Shoes: Alan Payne
Apparel: C. Anthony's Menswear
Shoes: Halogen
Floral Designer: Bloomsbury Floral Designs