The start of their new life together was a bliss to their memories. Lauren and Beau went for a rustic wedding ceremony and details that made their day as unique as how they imagined it. Fabricated with the fine points brought about by pastel hues against the natural atmosphere, home was felt in each photo. Check it out yourself and take with you some thoughts for your future event! Enjoy!
Click image to enlarge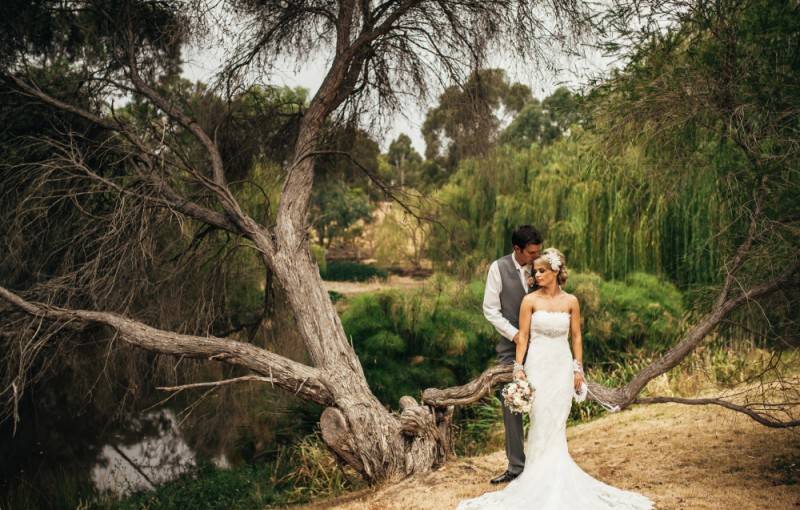 Like. Click to Vote
>
The Album Story
From the Bride: From as far back as I can remember I had always envisioned having a classic vintage wedding. It wasn't until we started planning our wedding that we realised we wanted something a little more unique and rustic. The day started off quite overcast and I was literally praying for sunshine all morning, luckily the clouds eventually cleared and it was a beautifully warm day for February. I couldn't have asked for the weather to be any more perfect than it was!
The Big Day: My wedding day was a bit of a blur. It was magical and perfect in every single way, but it went far too quickly. Thankfully there were no major hiccups and everyone seemed to have an amazing time. My mum and bridesmaids kept me calm and ensured that everything went exactly to plan; I can still remember my cheeks aching by the end of the day from smiling so much. If I could go back and re-live that day over and over again I absolutely would!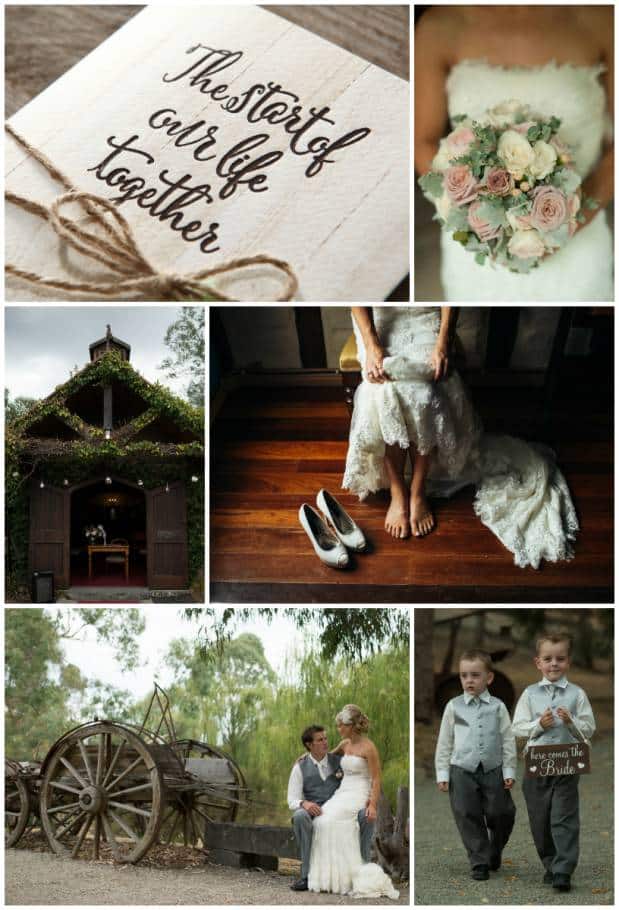 The Extra Special Wedding Details
You, Me, and Everyone We Love: I think that our wedding day felt so flawless because we got to celebrate our love in front of all of our closest friends and family, in an atmosphere that looked immaculate yet allowed us to feel at home.
The Reception Hustle Bustles: Our reception was full of dancing and laughter, maybe a few too many glasses of champagne, and I have the most fantastic memory of my dad and my best friend doing an amazingly embarrassing dance together.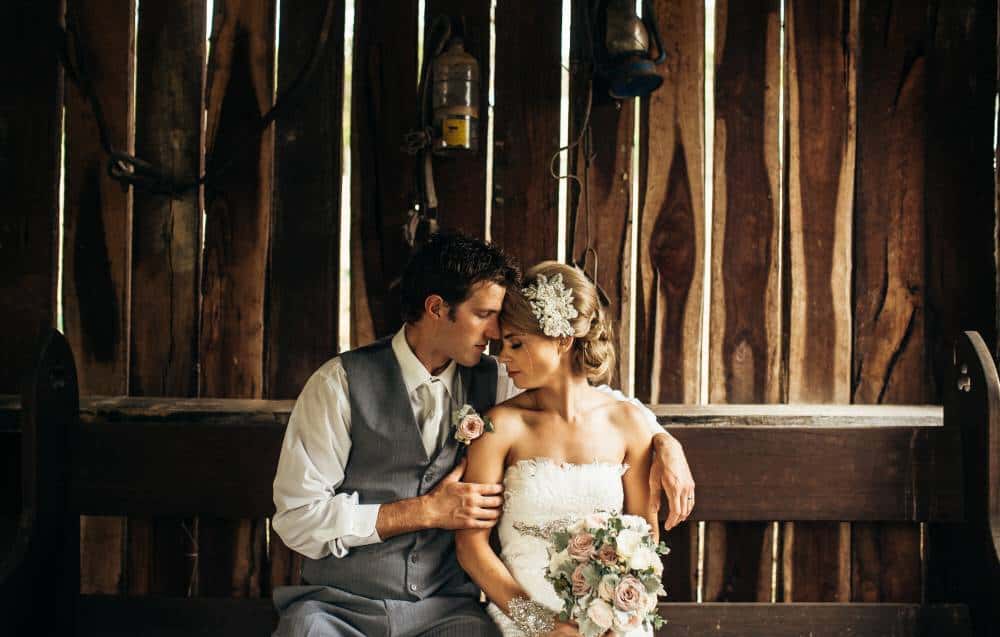 Heads Up To Couples Looking For Inspiration
Before the Wedding: The best advice that I can give you is to have at least one moment alone with your fiancé before the big day because days just before the big day are the most stressful and both of you need a moment alone to take the stress out! During that moment don't talk about your wedding, go to nice restaurant or walk together. You will feel much better after that!
Money Matters
$10,000 – $20,000
VENDORS
Bridal Gown: Raffaele Ciuca
Bridesmaids Dresses: White Runway
Grooms & Groomsmen Attire: Myer
Make-up Artist/ Hairdresser: Once Upon A Bride – Mobile Melbourne Bridal Hair and Make-up
Invitations: Adorn Invitations
Flowers: Kate Hill Flowers –
Photographer: OnThree Photography & Cinematic