If you're looking for the ultimate inspiration for a do-it-yourself rustic wedding then today's feature is perfect for you! Dane and Kirsten are two of the most caring, down-to-earth, genuinely sweet people you'll ever meet, and their wedding reflected their hearts perfectly. They shared their vows with each other in a small clearing underneath a tree, and afterwards, celebrated their marriage in a rustic barn surrounded by friends and family. Sentimental toasts commenced and as guests reached out their hands in prayer, the love of each guest towards Dane & Kirsten felt tangible in the air. Get inspired through the photos captured by Shelley Marie Photo!
We're All About the Details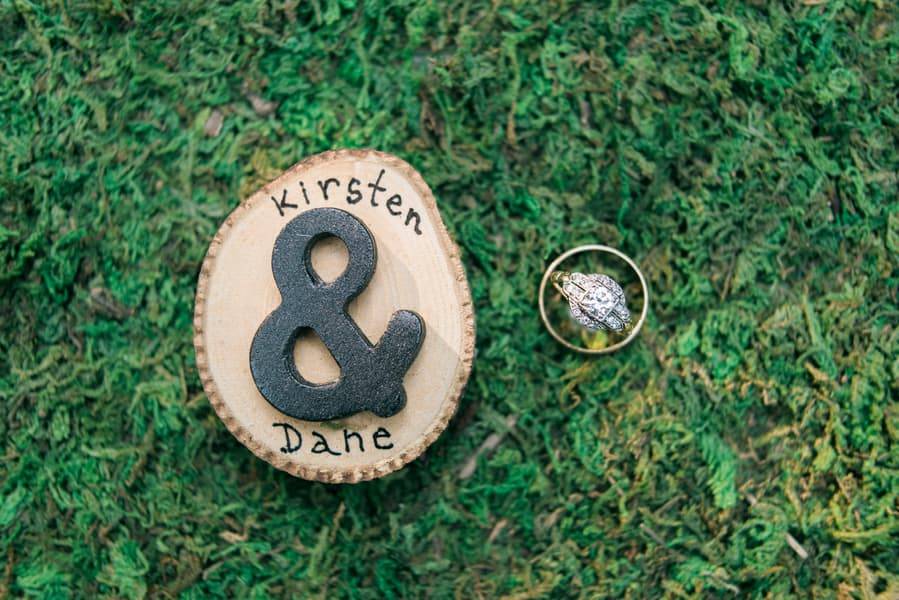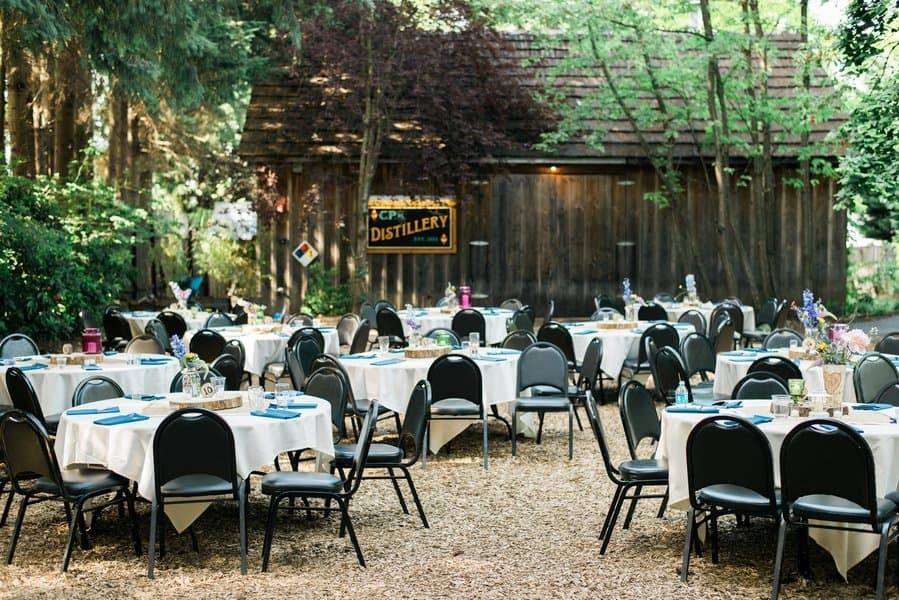 Little personal touches could be seen all throughout their wedding–from the Catholic hymns sung at their ceremony to Kirsten's grandmother's hand-crochetted doilies decorating each table.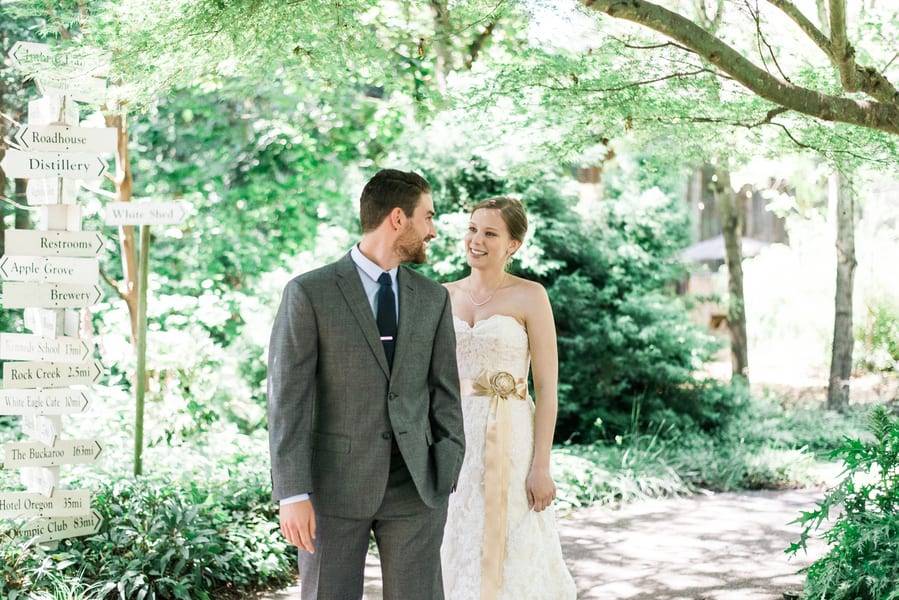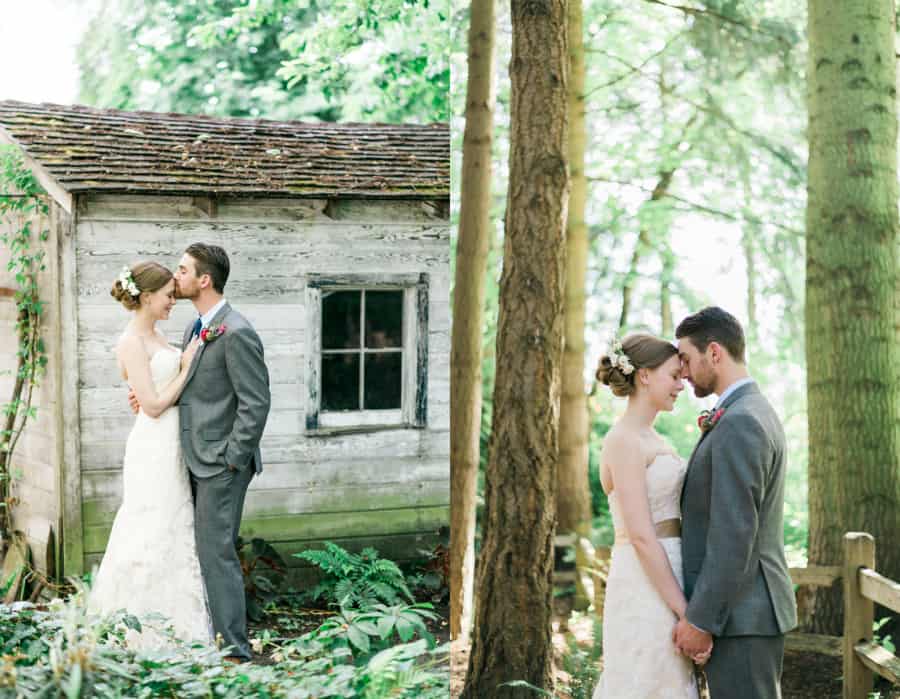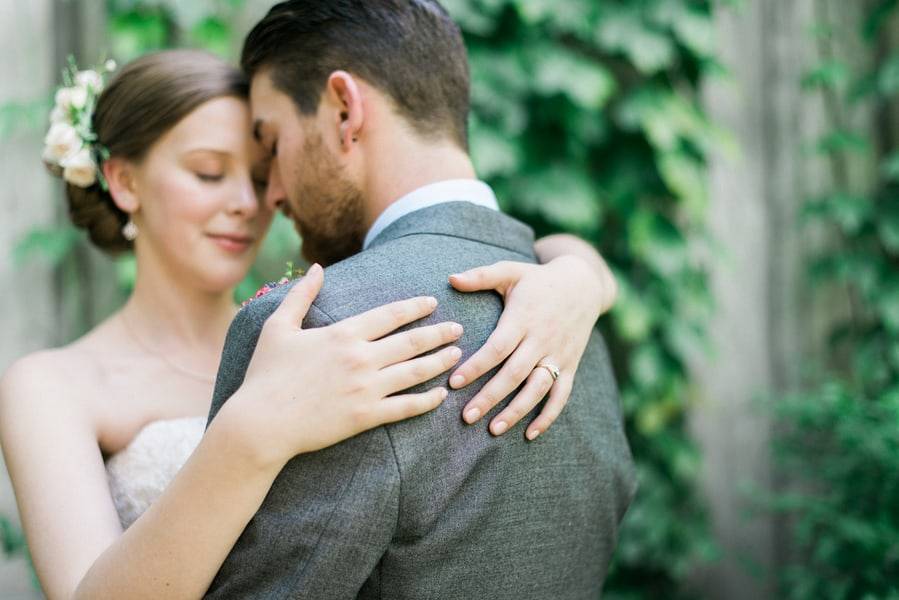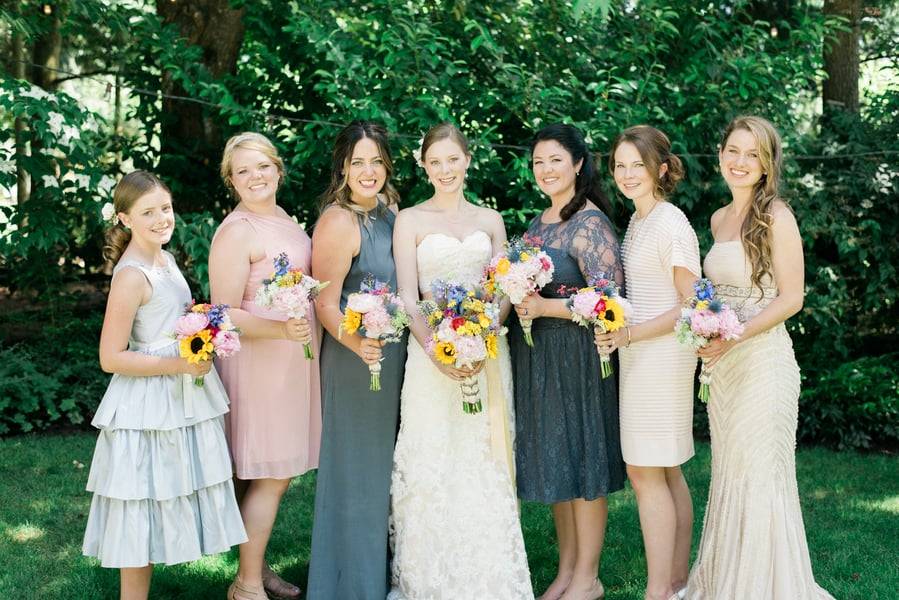 The flowers they picked were from a running joke in the family that Kirsten's favorite flowers were "wildflowers" (a.k.a. weeds). A gorgeous bouquet from Blum Floral Design.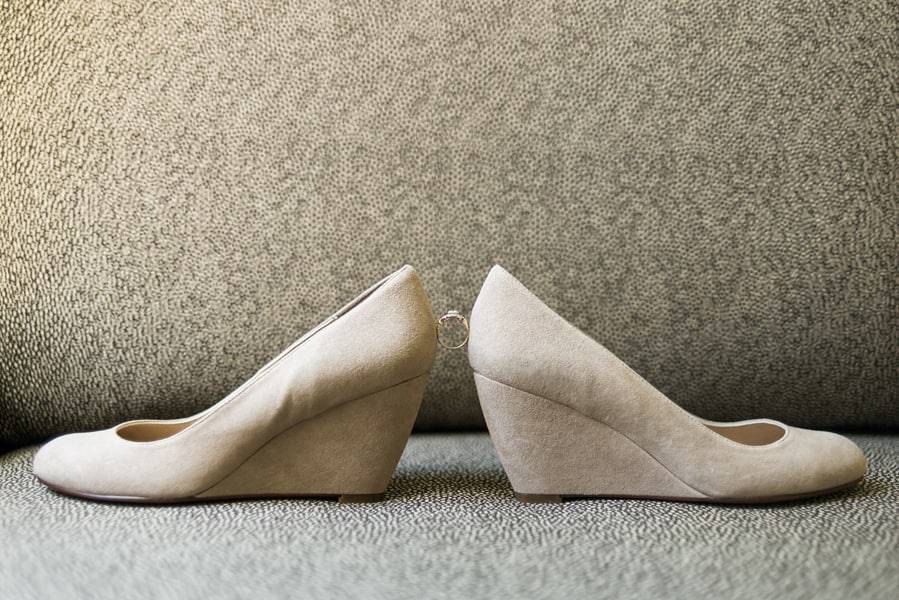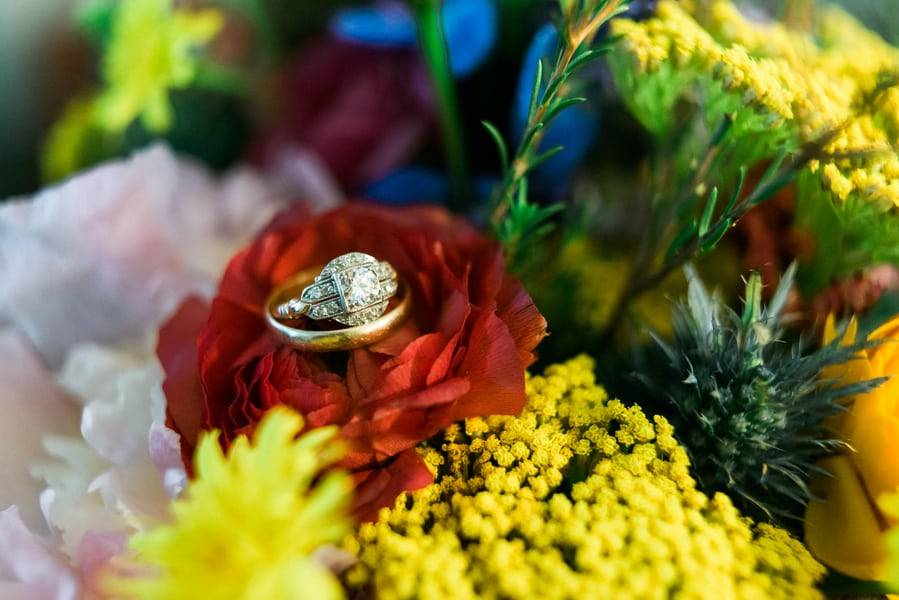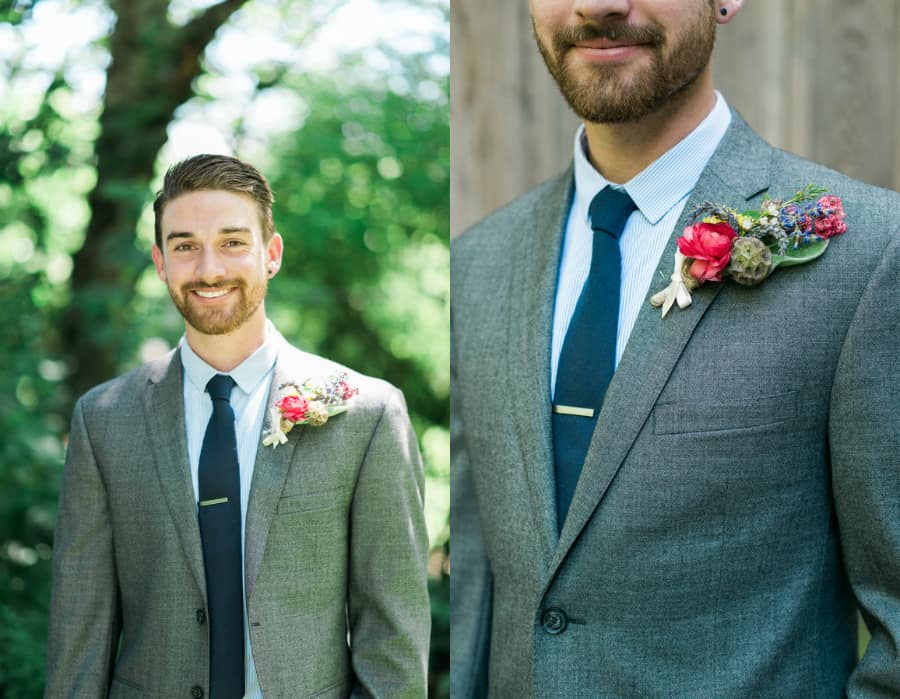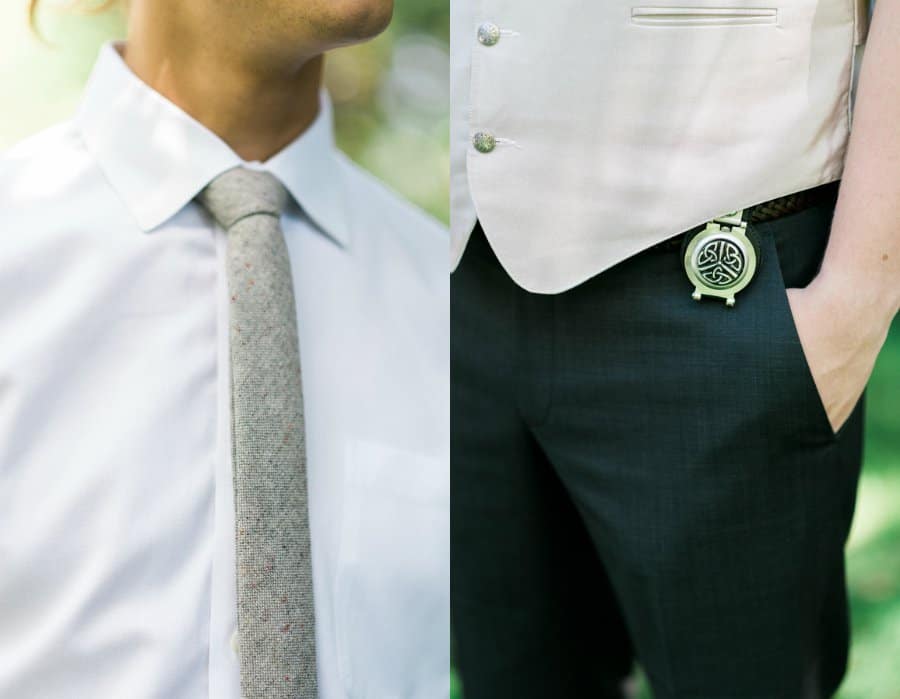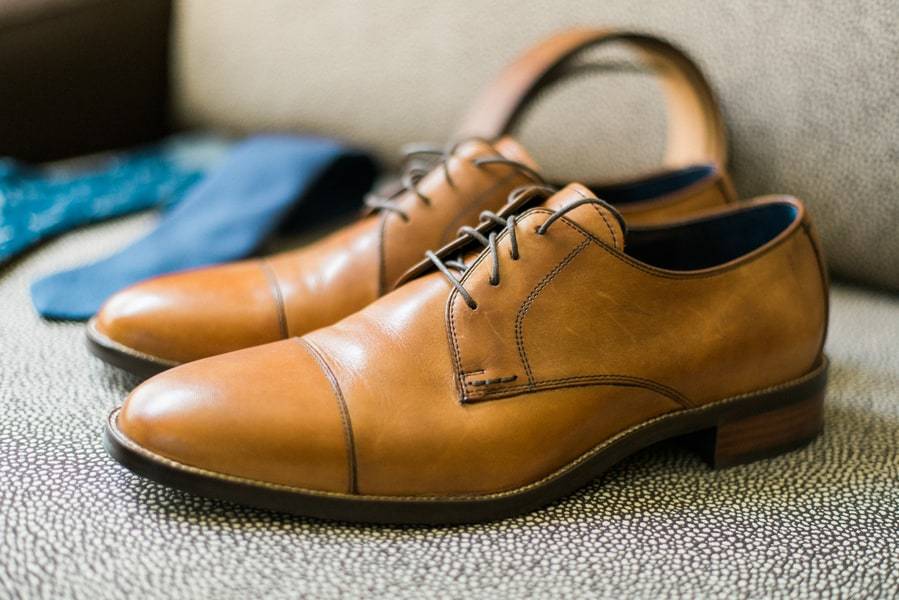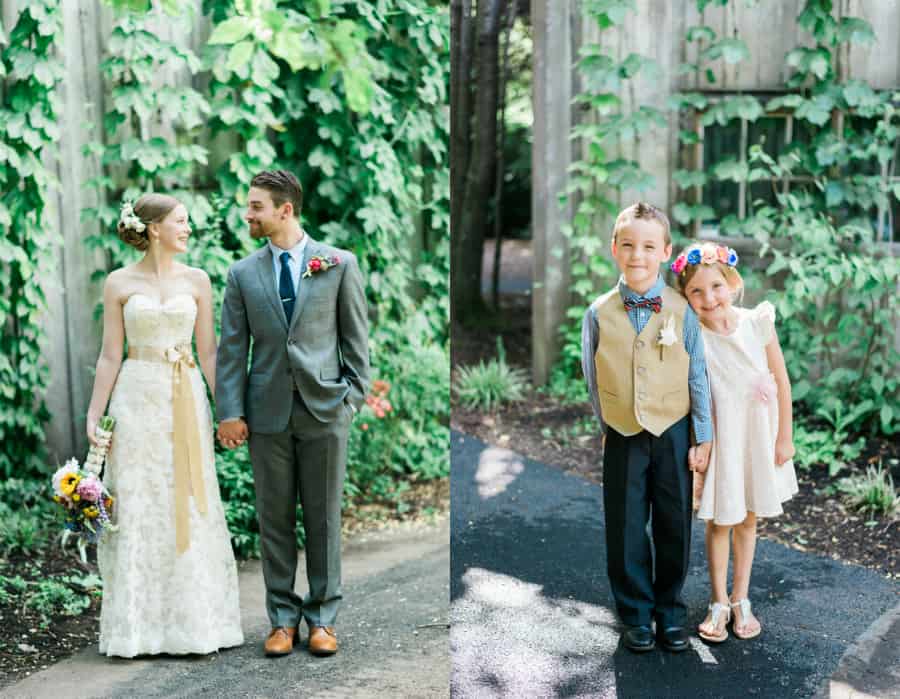 Friends and family pitched in from all around to help the couple create all their DIY decorations: wooden table rounds, calligraphed chalkboard signs, and handmade banners. These favors will inspire those who are fond of creative DIY elements to personalize their wedding aesthetics.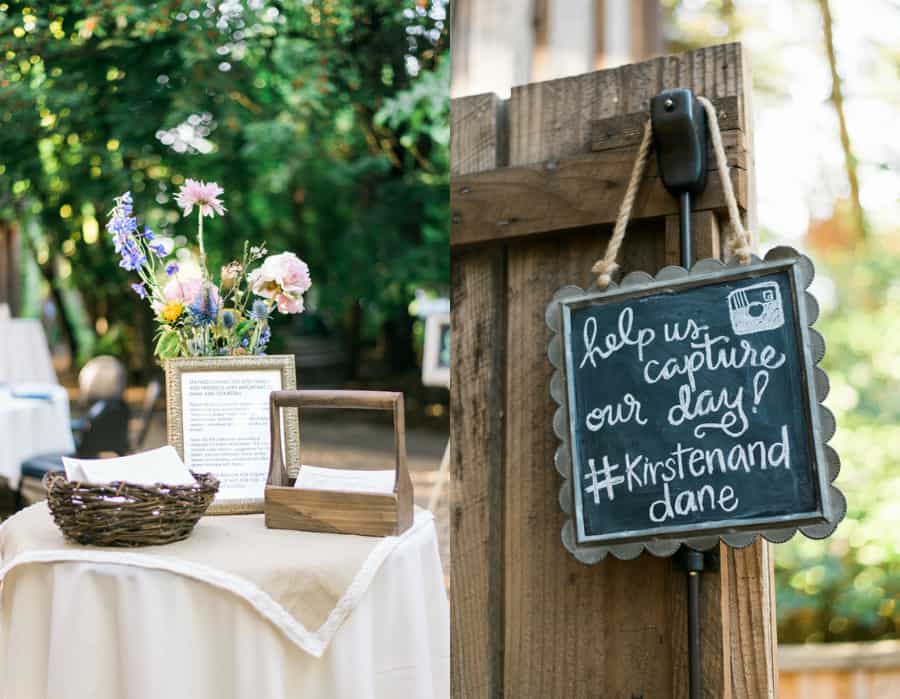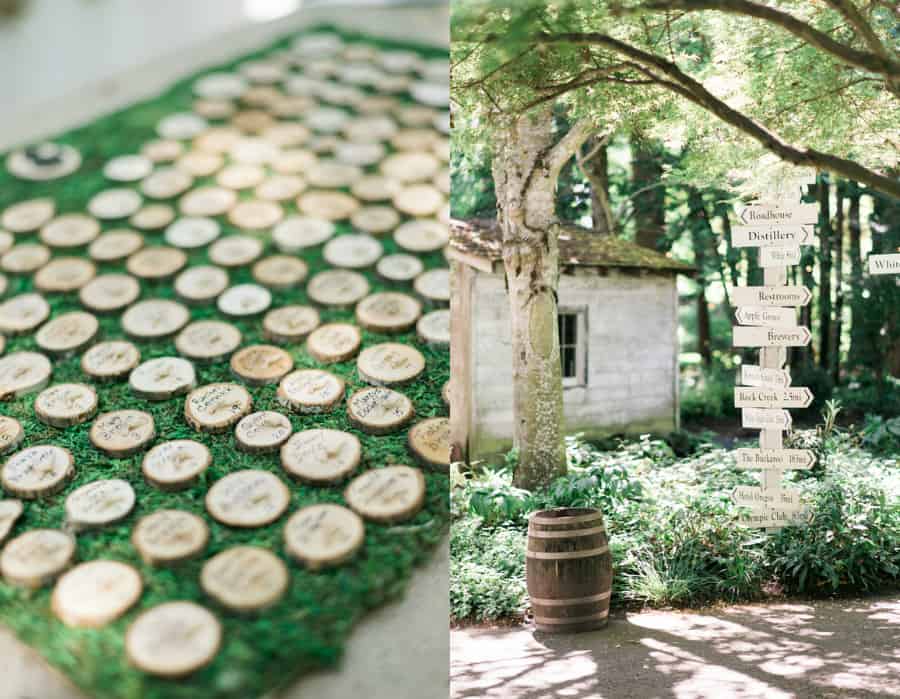 Yard games provided endless family fun, and their violin & accordion duo playing throughout the ceremony and reception made it a wonderfully whimsical afternoon.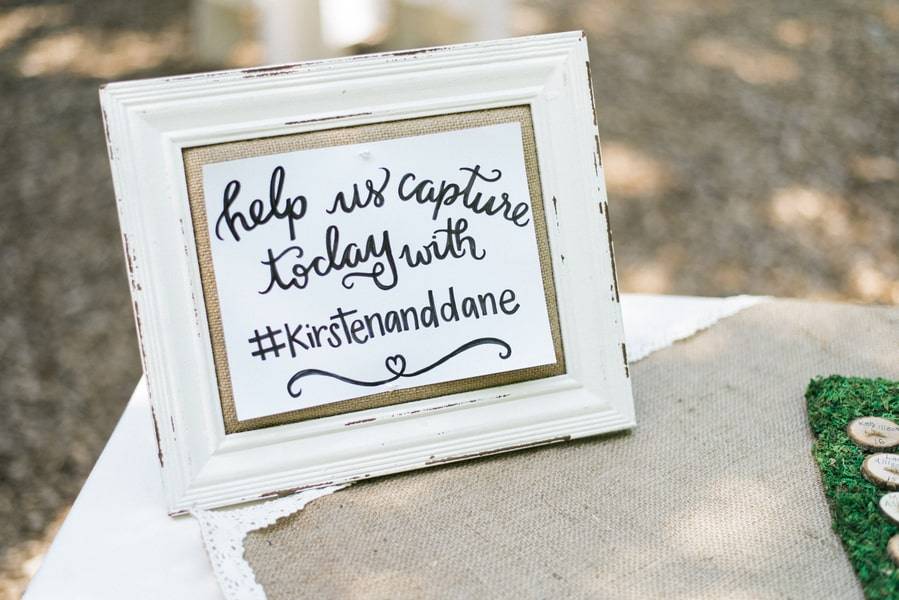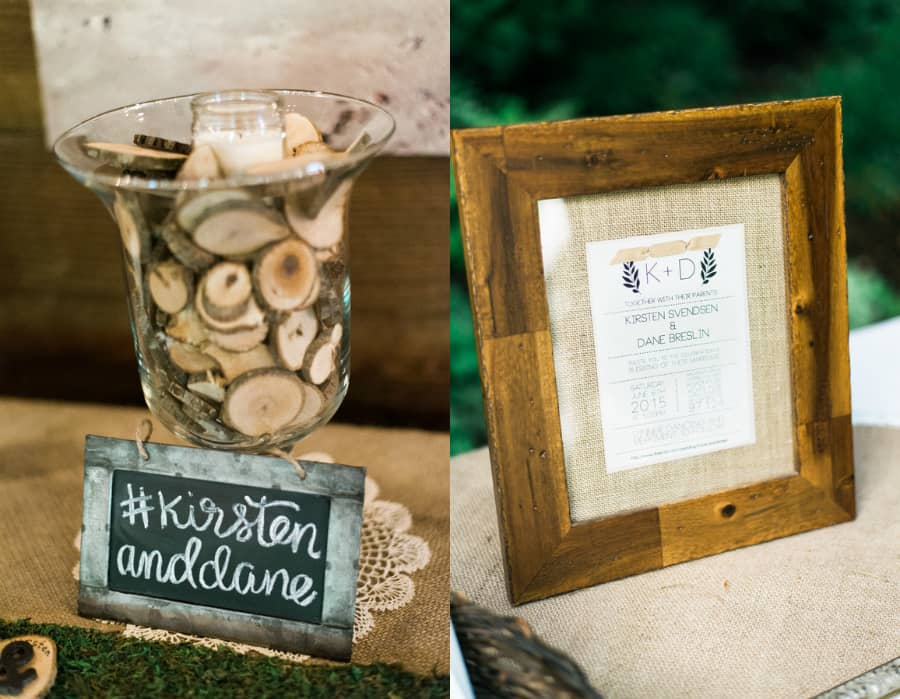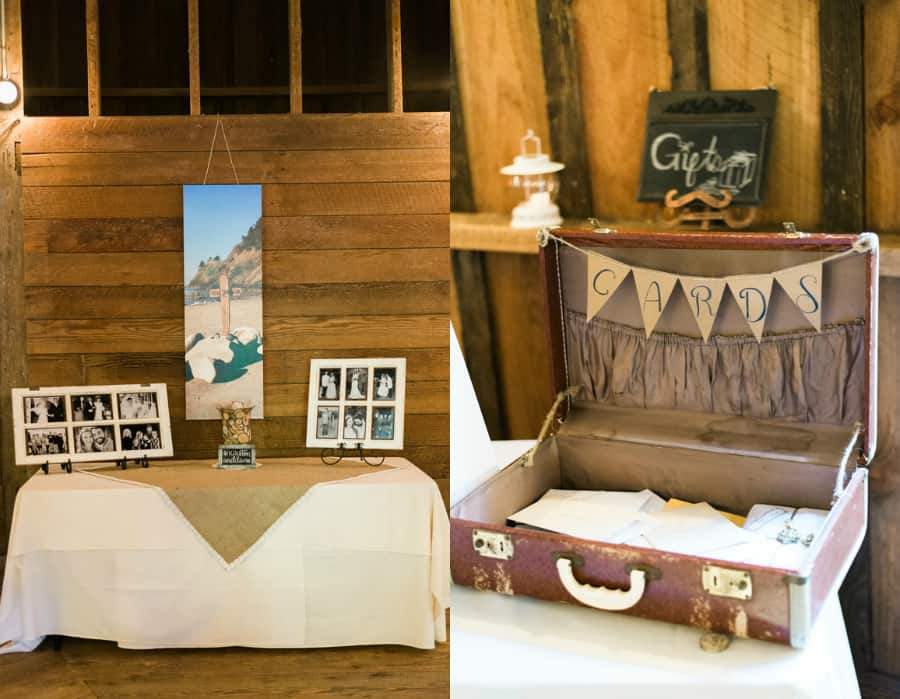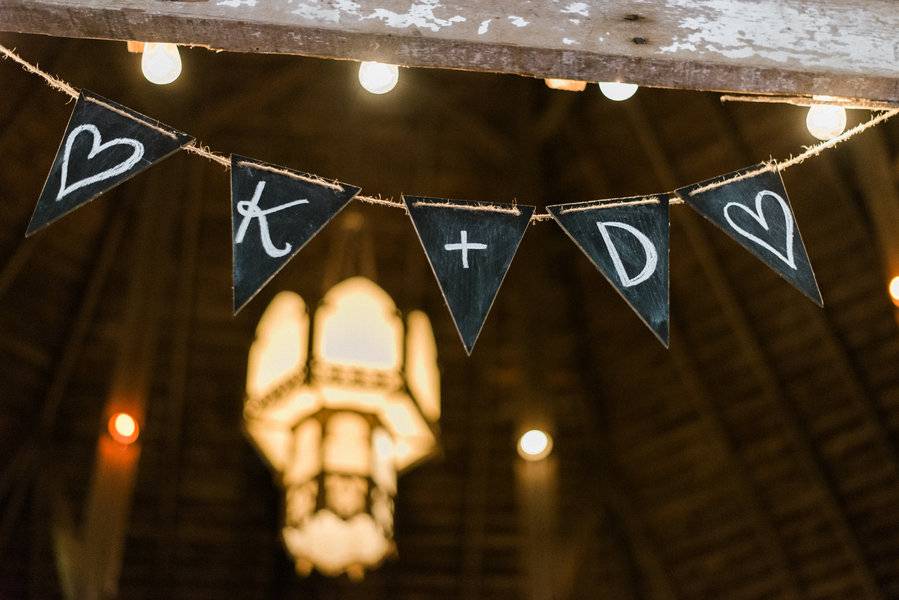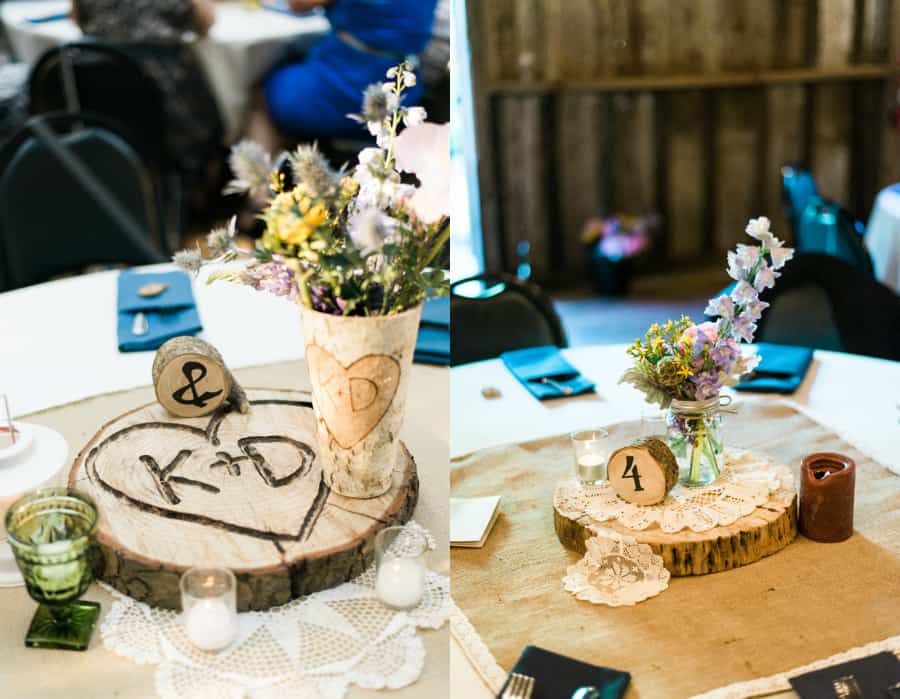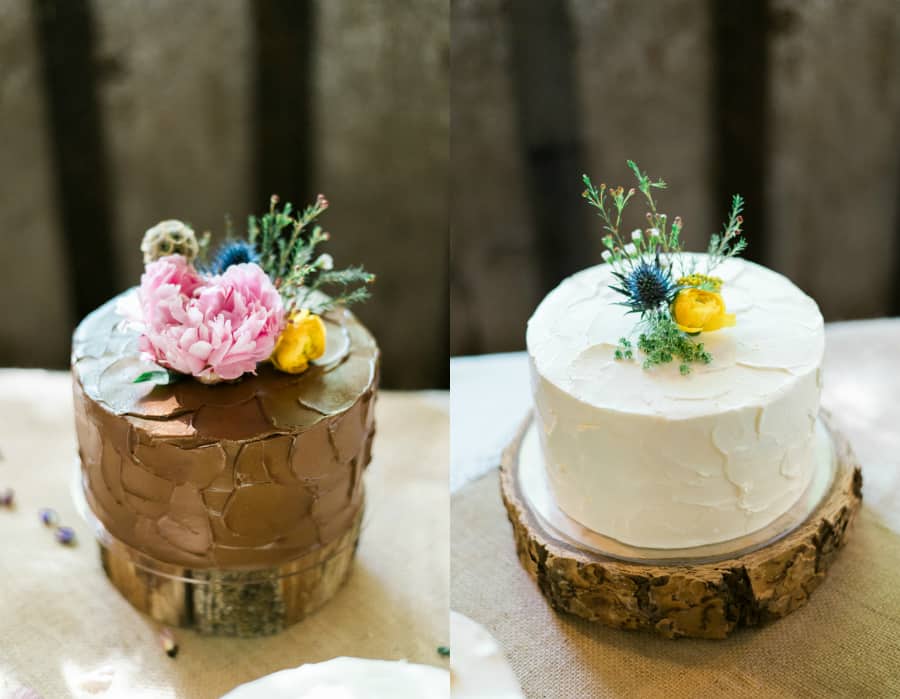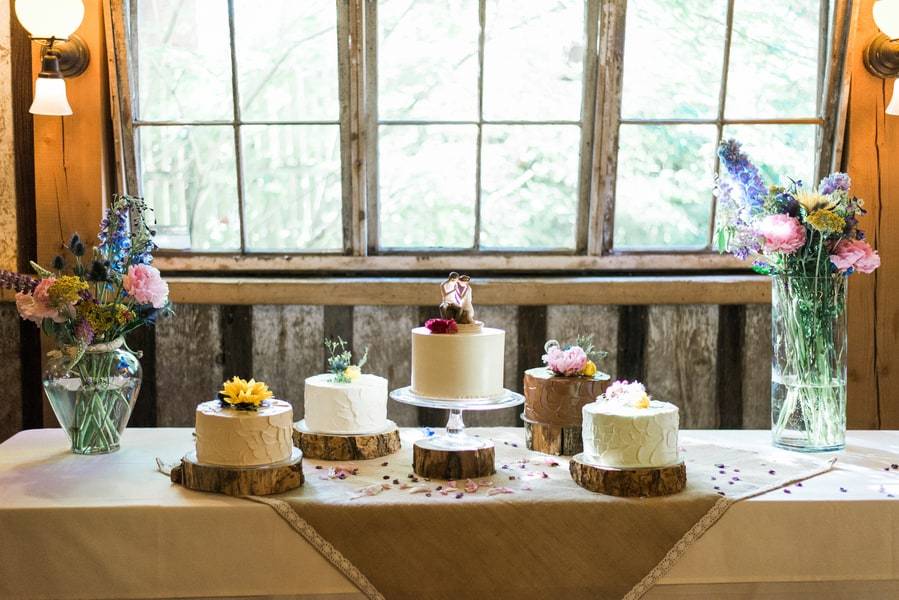 Heed this Advice
One of my favorite parts of any wedding are the little touches that truly reflect the personalities of that couple. Dane and Kirsten are a fantastic example of two people who took a standard "rustic/DIY wedding" but inserted little pieces of themselves and who they are throughout every aspect of the day. Think outside the box and don't be afraid to incorporate your favorite things into your wedding day. Secondly, just have FUN! Detail-oriented couples can often have a hard time sitting back on the day of their wedding. Plan as much as you can beforehand. Have systems and guides in place so that your friends/family/coordinators can execute and set everything up the day of without you having to get involved. But the day of your wedding, just stop and take it all in. You've done the work, now sit back and enjoy it (while everyone else does the work for you)! ~Shelley Bahar/Photographer
About the Photographer
I am a fine art wedding photographer based in Portland, Oregon but available to travel worldwide. I am a hopeless romantic. I adore capturing wedding day details, and the connection between two people in love. I wear my heart on my sleeve… so there's a good chance I will tear up at some point during your wedding. (I can't help it, it's just who I am!) I am also a perfectionist, so every photo that I give to a client I consider a representation of myself. I want it to be perfect–something I would be proud to display on my website. But most of all, I love getting to know my clients and helping the vision for their wedding come to life. If you (or someone you know) are getting married, I would love the chance to be a part of capturing your wedding day too. You can view more of my work at www.shelleymariephoto.com
Vendors
Photographer: Shelley Marie Photo
Dress Store: ella Brides
Floral Designer: Blum Floral Design
Invitation Designer: Claire Fieberg
Shoes: Cole Haan
Tuxedo and Mens Attire: JoS. A. Bank
Band: Josh Melander & Ethan Maier
Hair Stylist: Kristin Ariniello
Makeup Artist: Kristin Ariniello
Cake Designer: La Joconde cake studio
Ring Designer: Maloy's
Caterer: McMenamins Cornelius Pass Roadhouse
Reception Venue: McMenamins Cornelius Pass Roadhouse