An outdoor wedding is a dream for most. Finding a venue can be a challenge though. Since everybody wants to make sure there is a chance for good weather, venues fill up quickly for the summer season.
An idea that is gaining steam among wedding planners is to use a public park instead of a private venue. It can be a bit complicated to pull off, but an outdoor wedding at a public park can be quite memorable. You may even save some money since private venues can be quite expensive. Though there are going to be some unexpected expenses as with any wedding.
Here are some tips to keep in mind to make it happen.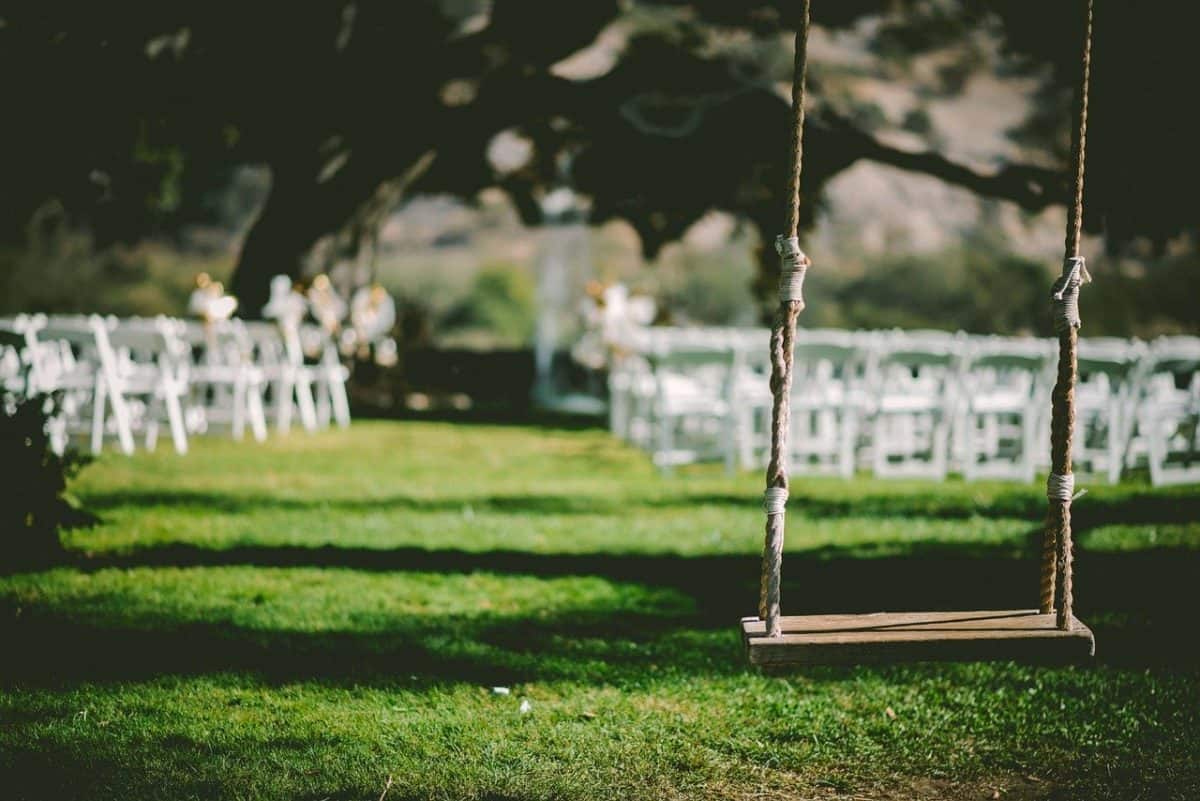 1. Call your department of public parks
Different towns and cities call it differently but there should be some sort of department responsible for the parks in your area. You'll need to call and ask them if this is even a possibility. Something small and informal is probably not going to be a problem.
If you plan to also have the reception there, then this may pose some challenges.
They will be able to tell you everything that's permissible such as food/catering, music/sound ordinances, and other accommodations. Many parks already have restroom facilities available for visitors. But if the one you're choosing doesn't have one or the restrooms provided are unsanitary/unsightly, see if the department will allow you to rent portable restroom trailers and have them stationed on site. Most trailers are luxurious, providing the same comforts of home. But they will require a standard garden hose hook up and a power source. Don't do any other planning until you've made this call and found out everything you need to know from the proper authorities."
The department head will let you know if there are any restrictions on noise or the maximum amount of people allowed to gather there.
2. Get the right permit
In most cases, you are going to need a permit to use the public space for a private event.
Make sure you get the appropriate license ahead of time as it may take a while. You may also be required to pay a fee for the permit. It can range from just a few dollars to a few hundred dollars.
There may be several different permits necessary. For instance, having music may require a separate permit just as serving food will require another.
3. Scout the location
Once you are cleared to have the wedding in your choice of park, you have to figure out the logistics. Will there be enough parking for everybody? Does access to the park require walking a lot from the parking area?
You'll have to find the ideal park or at least an area of the park that is going to be well suited to hosting a wedding. Look for a shady area with plenty of trees, yet, still has room for the actual ceremony without trees getting in the way.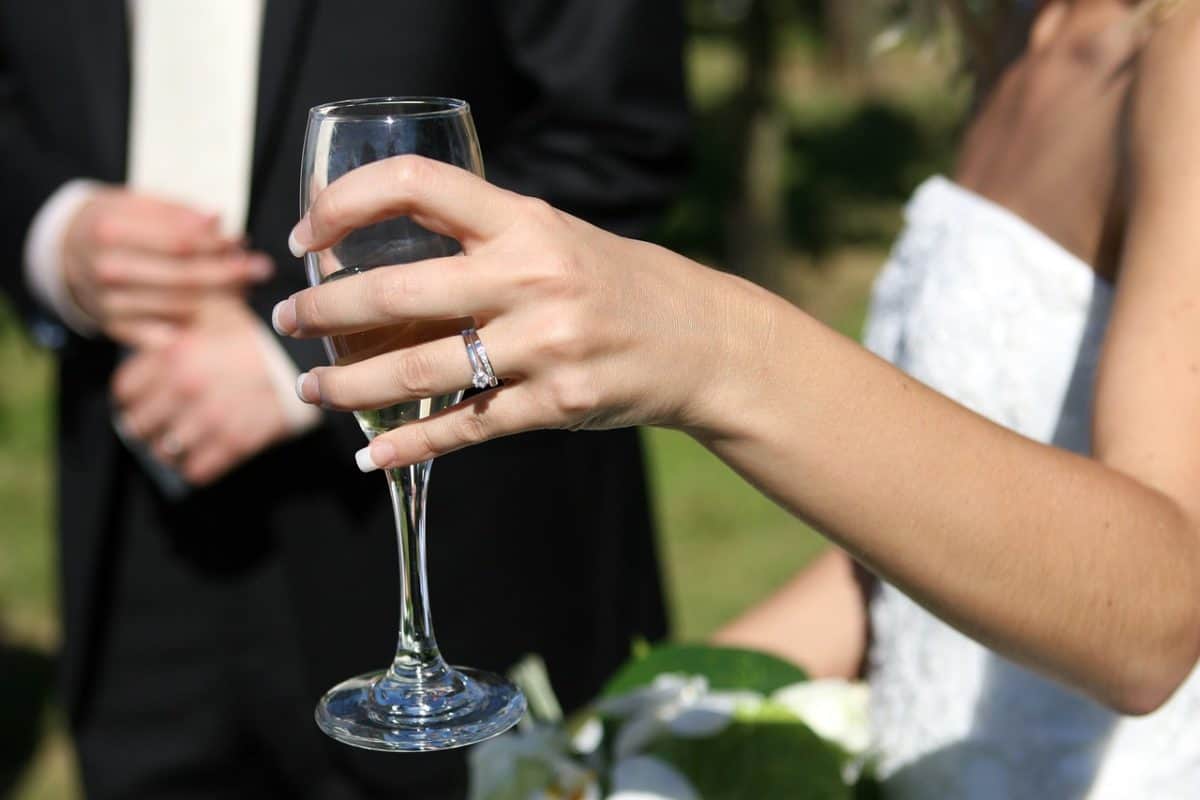 Check the area at different times of the day to see how the sun shines and where the shade is.
It should also be easy for all of your guests to get there with an entryway and not be difficult for handicapped or elderly people.
Find a level area where you can place some chairs and definitely make sure that the ground is not soft or the chairs will damage the grass.
4. Decorate it
Assuming you got the go ahead from the city, you should then try to decorate it in a way that you would be able to at a private venue. You can make a simple altar with flowers for the exchanging of the vows.
Trees are great fixtures to hang outdoor wedding decorations and bunting that add to the atmosphere. The park itself should look great for the photos, but when you have other decorations around it will look even better.
5. Keep it clean
A public park is for everybody so if it becomes a mess it reflects badly on you and makes it a bad experience for others who were not at your wedding.
Make sure there are plenty of bins for trash for your guests. They should be secured so the wind doesn't blow any trash around the park either.
If you have a lot of decorations, also make sure that they can't be blown away. Also, keep tabs on the decorations so you know for sure that they have all been removed at the end of the day.
If you have a lot to clean up, then hire a crew to be there to help out, or designate some volunteers from friends and family to be responsible for the clean up.
6. Keep food service simple
If you plan to serve food, then a complicated menu with catering is probably not going to work in this type of venue. Many parks will not really be equipped for that.
You can have excellent food served, but the way to serve it matters. Opt for tables where the guests can serve themselves. It is casual and not very elegant to do it this way, but it should still fit with the venue at least.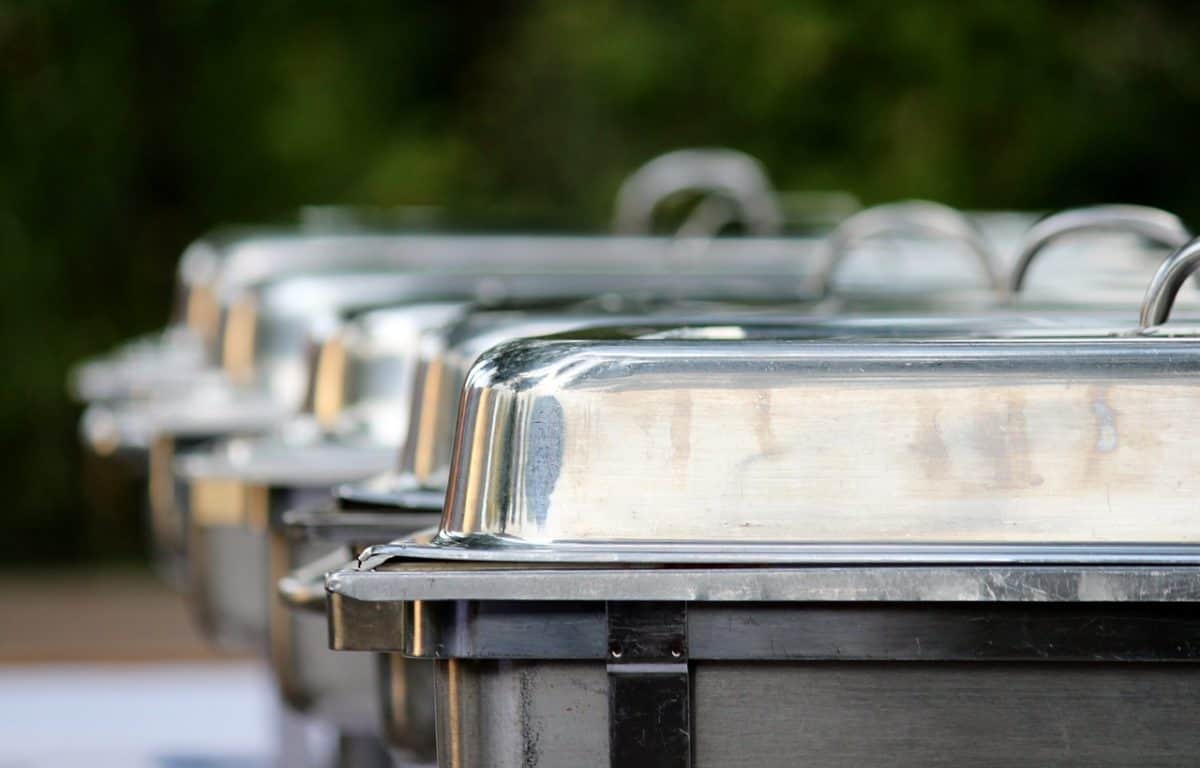 For a touch of elegance, have some hors d'oeuvres passed around for the guests before the meal is served.
Alcohol in a public park may be an issue so make sure that is something that is sorted out with the city before hand when you are inquiring about permits.
7. Have a backup plan
Weather is always an issue when planning any outdoor wedding. Private venues usually have the option of moving indoors which won't be available in a public park. Make sure you have a Plan B in case of bad weather as you get closer to the date.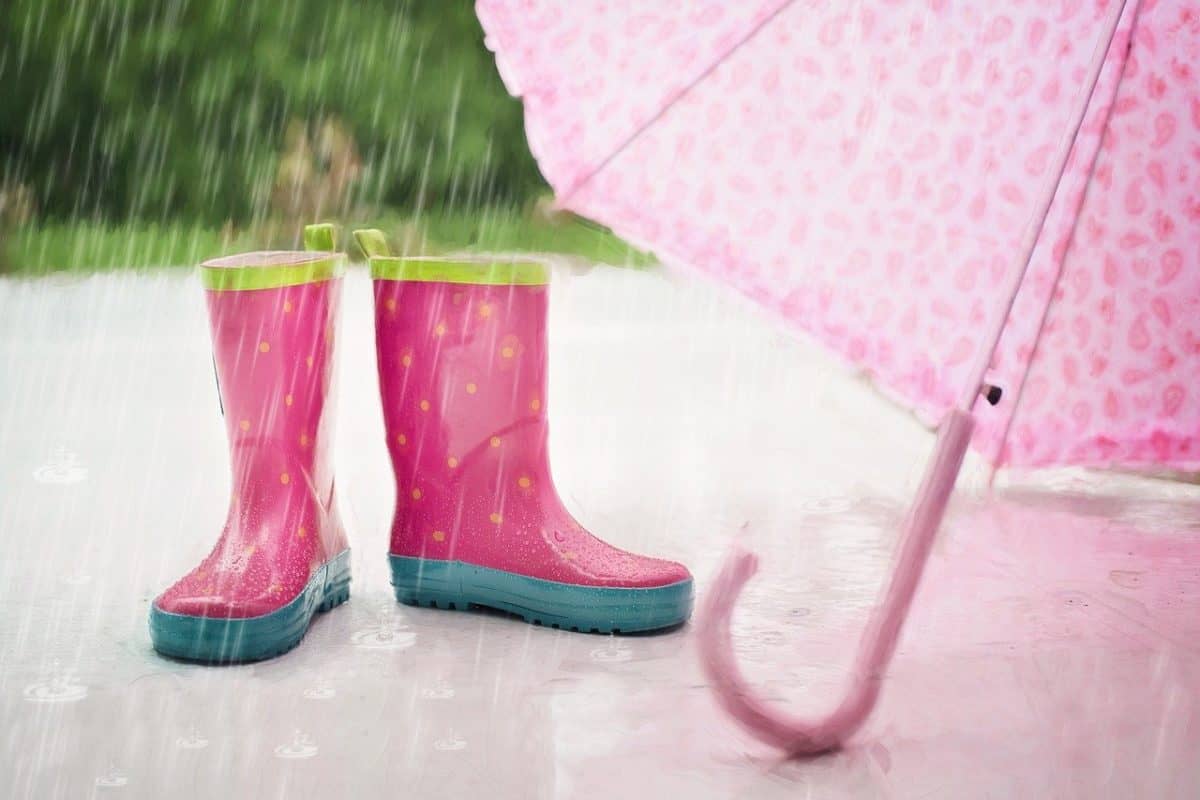 You may want to rent a large tent or set of tents if the weather looks dicey as the event date draws near.
An outdoor wedding at a public park can go really well though it presents a unique set of challenges. Keep in mind that others may be there to use the park at the same time and that you'll need to share. With the right planning and attitude it should be a wedding to remember.