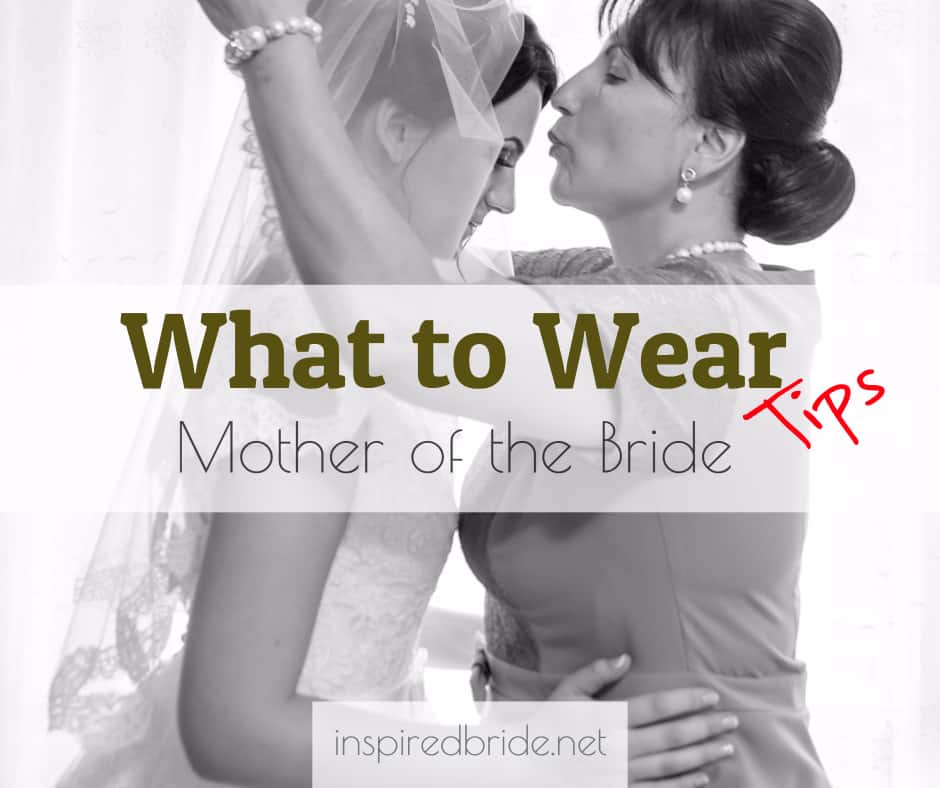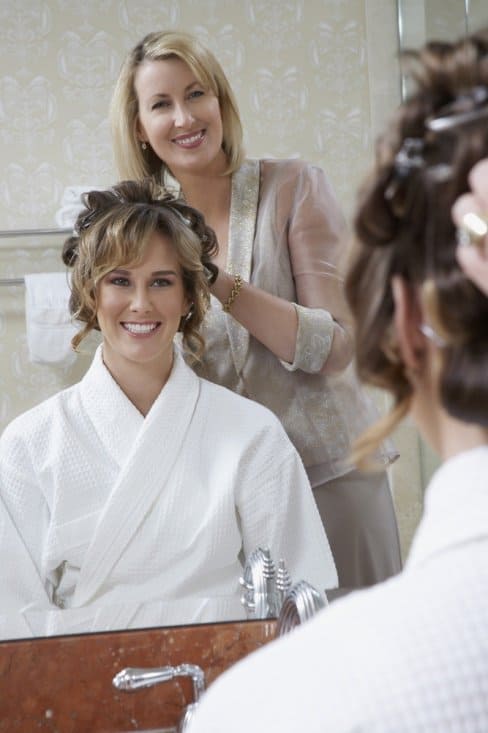 There was a time when a dress for the mother of the bride was a cliché… kind of frumpy, kind of looking like someone took a lace tablecloth and remade it into a gown with nothing discernable that you'd call fashion. Stick an orchid corsage on dear old mom's shoulder and done.
That's no more, of course. As the bride, your daughter should be the star of the show at her own wedding, but it's a big day for you, too. You want to look every inch as beautiful as you are and be able to express your own personality, but at the same time blend in style and color with the wedding party so that everyone in the photos looks as if they were at the same event.
Today, mother of the bride dresses are as elegant and modern as anything you can find. The lace tablecloth look is long gone and there's something to suit mothers of all shapes and sizes, and all ages, too. While we're talking about mothers of the bride, by the way, the same applies to grandmothers. They're all looking and feeling younger and younger these days and shouldn't be left out of the fashion conversation.
Something else to consider is that while the bride is going to be putting her dress away with no expectation of ever wearing it again, you shouldn't be bound by the same restriction. So while you're choosing a dress to wear to the wedding, it's not out of line to consider whether it will fit into your wardrobe for some other happy occasion down the line. Suitability for the wedding should be paramount, but there's nothing wrong with buying something that you can wear again.
Are There Fashion Trends for the Mother of the Bride?
Actually, not so much. There are always style trends for bridesmaids and the bride, but whatever is in fashion in general is in fashion for the mother of the bride. The important things to consider for yourself are whether the dress suits the occasion, makes the most of your figure, and makes you feel good. If you think about it, those are the same things you'd look for when you were shopping for anything else to wear.
The cardinal sin you don't want to commit is upstaging the bride. Even if your usual style is a bit flamboyant, dial it down a notch for the wedding. A bounty of cleavage or a super-short hemline might make you feel glam, but save them for another day. The MOB surely doesn't have to dress like a dud, but it's the bride's time to shine and as her proud mother, you don't want anything less for her!
What About the Color of the Dress?
White is for the bride. Period. No discussion about it. Even if the bride herself is wearing a shade other than white, it's the one color that's not up for grabs by anyone else. Very pale shades of ecru or ivory are in the same category. Just don't.
Black, on the other hand, which used to be taboo, has become quite acceptable. It's always figure-flattering and elegant, particularly for formal weddings. The one time you want to reconsider it is if the bridesmaids are wearing black. In that case, choose a color like dove gray, which is equally sophisticated but sets you apart from the bridal party.
As for other colors, there's a rainbow out there and no reason not to enjoy it. Just bear in mind the wedding's color palette and what the bridesmaids will be wearing, and keep from either clashing or being too matchy-matchy. If the palette is pale, consider a complementary color in a deeper hue. Just don't select a color that's so out of key that it stands out by itself. (Orange in a sea of teal blue, for example.) It may not be jarring in person, but you'll be sorry when you see the photographs.
What About the Mother of the Groom?
The same rules apply to the mother of the groom since it's a big day for her, too. Even if distance means you won't be meeting face to face until near wedding time, do her an early kindness and let her in on the wedding's color scheme and what you're planning to wear.