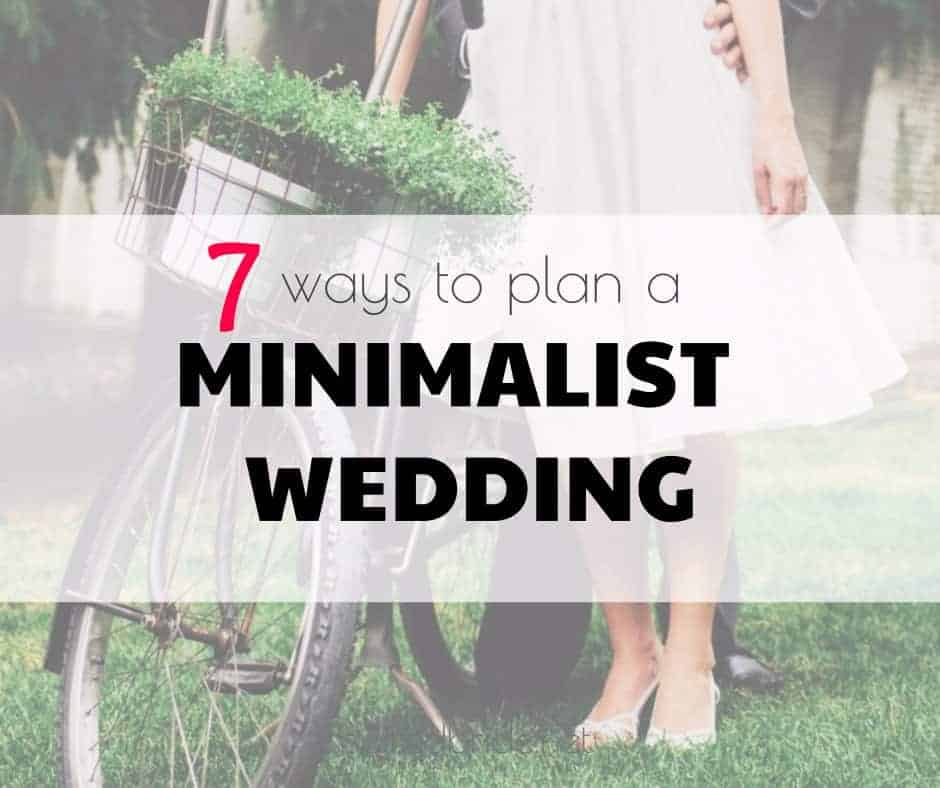 As the Minimalist trend gains momentum, this simplified perspective will undoubtedly begin to work its way into all aspects of lifestyle and design—including wedding planning. This is not to say that our affinity for crafts, props, and personalized traditions lack meaning—quite the opposite—but it's helpful to dive into this pool of wedding options with a little structure, just in case all these details begin to separate us from the true meaning of the event itself.
Many of the minimalism ideals—keeping items that induce joy, honoring and reclaiming personal time, and making choices from a basics-first standpoint—can all significantly aid in personalizing this wonderful day. Here are some minimalist wedding ideas for you check out.
1. Start from Scratch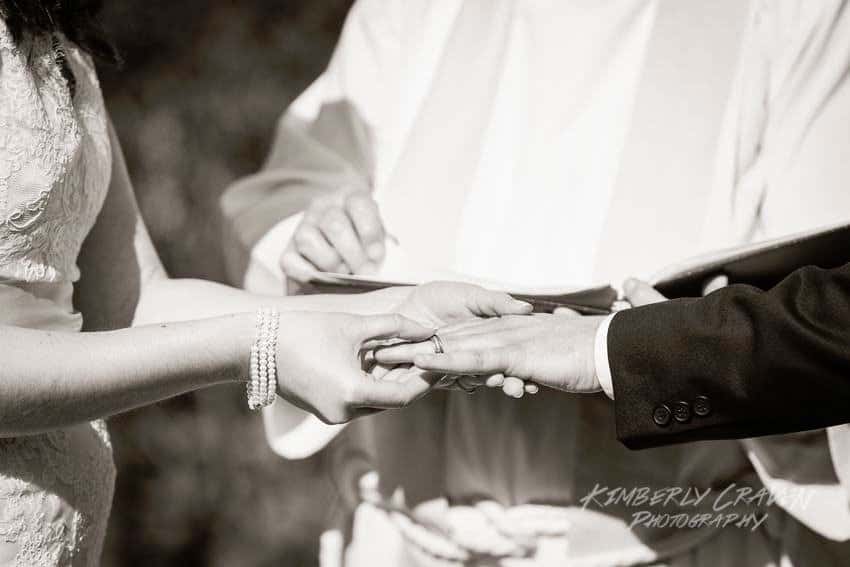 A few weeks before my own wedding, as toppling piles of lace-covered crafts dominated my living room, I took a seat and assessed my situation honestly. I thought, "If we had to get married tomorrow, what are the absolute basics necessary to make this happen?" We needed our wedding license paperwork, the rings, our officiant, our parents, and a time and a place. Without these things, there would be no wedding. Yes, it was hard to exclude things like our friends, my dress, the flowers, and of course, the entire evening of plans and celebration. But when it really came down to it, without those basics, we would still be married at the end of the day—and that was in the end, the goal. Going forward with planning, this helped me release a few unnecessary last-minute details.
When adding (or not adding) to your "necessaries" list, it's important to keep in mind that there is no shame in either extreme—your wedding is all about celebrating a new life together, and there are endless loving possibilities for making this happen.
2. Build a Healthy Budget
Before enhancing your "basics" list, take some time to consider your healthiest financial situation. With a solid budget in place—while keeping your everyday, necessary expenses in mind—you will enter into each wedding decision with more confidence and ease. Remember the mantra—these is no shame in either extreme, it's all about what works for you. Once you have worked together to nail down this magic number, make a schedule and a game plan. All of these steps will keep you cool and focused as you move forward and remove financial pressure as the day gets closer.
3. Maximize Your Venue Choice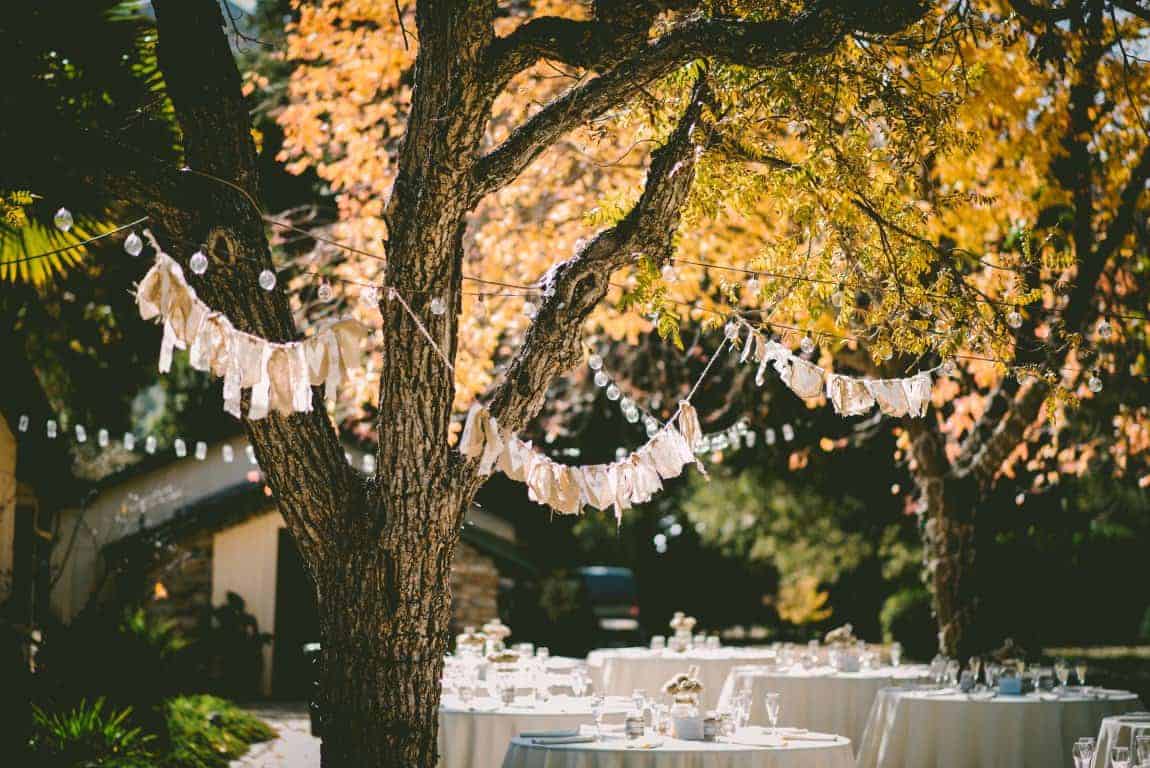 As the wedding industry becomes more diverse in style, there are more and more ways to celebrate your nuptials. Many locations will act as far more than just a time and a place. For example, if you're seeking a simple, natural energy, consider a space with plenty of natural light or a lovely outdoor spot like a large backyard. This eliminates the need for elaborate floral decorations or lighting. Cut down on additional décor by finding a well-decorated venue that speaks to you as-is, or find peace in basic, blank-slate spaces, which solely accentuate the spaciousness or coziness of the experience.
Another way to simply? Consider the travel plans and day-of experience of you and your guests. If the venue's location cuts out the need for extensive shuttles or driving, everyone will spend more time and energy focusing on the event itself. It also trims the budget!
4. Choose Traditions that Speak to You
With centuries of cultural traditions to choose from, finding which ones serve you and your soon-to-spouse is an excellent way to explore what the wedding truly means to both of you. For my husband and I, this took some time. We eventually landed on a Buddhist-inspired unity ceremony that involved planting a tree in the soil of our childhood homes—a section of our lives that carried emotional weight for both of us.
Choosing traditions to uphold can also inspire your ring choice, flower selection, music choices, and countless other personalized design touches. This practice is also a wonderful way to incorporate family members and friends into the day.
5. Work with Small Businesses
One of our favorite memories in the weeks leading up to our wedding was sitting in the home of our ceremony musician and chatting about the wedding over tea. With the use of Gig Masters, we found a set of local musicians that played weddings, and stayed in personal touch with the group leading up to the day. We tried to keep this vibe going with most people we interacted with throughout the process. Purchases were more than just simple transactions; they became a way to bring more people into the celebration of the planning experience.
Throwing a destination wedding? Celebrate and support the surrounding culture by pulling in products and symbols of the local city.
6. Limit the Props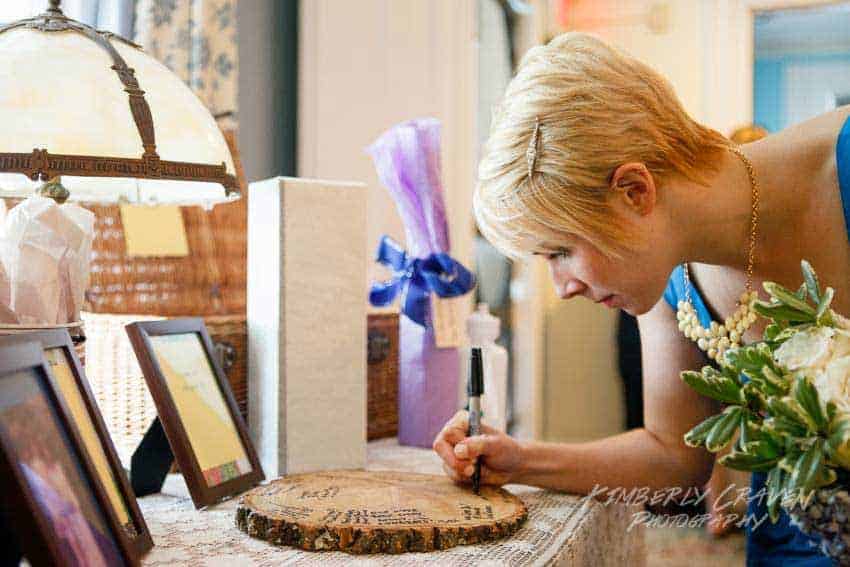 With so many unique DIY projects to choose from, it's normal to want to tackle them all. If you're passionate about crafts, there are endless, wonderful possibilities. But if you're seeking to streamline your wedding setup, take a look at your basics list again. Do guests know where to go and where to sit? Will it be clear when and what they're eating? Then you're good to go. Trust your guests and wedding planners to know what's up on the day, and shift the focus to the experience itself. This approach will also help the props you do choose stand out even more.
7. Taking the Intimate Approach
Want to throw a daunting budget out the window and keep things as small as possible? Jump on the elopement train! This tradition has different connotations than it has in the past. There's no need to keep things a secret or sneak off into the night (unless you want to). Eloping is about keeping things personal and private; for some, it's a way to remove the emotional hosting pressure of the day itself. These ceremonies can be as personalized as a larger wedding, but with fewer people involved, details and the extent of planning is all in your hands.
Planning any large event, especially one with this much emotional weight, can feel wildly daunting. But when you can step back and see the basic needs of the day, it's easier to add the personalized touches with strategy and care—making your love for one another and your community the focal point of the day.