Every single woman wants her bridal look to be very special, from her wedding dress to even her wedding hairstyle. But for the ones with long hairs, it becomes a little difficult or tricky to get a impressive wedding hairstyle. But still, there are so many ways other than basic ways to to make your long hairs shine out on your wedding day. You can choosy any from romantic braided styles, glamorous curls, easy half-up looks and many others. Today, hair accessories like pearl pins, dainty tiaras, and vintage combs are trending way too much and they are a great finishing touch for your wedding hairstyle. So, not ot worry if you've got long strands, just have a look at below listed 25 attractive hairstyle ideas for long hairs for your wedding day
Relaxed Waves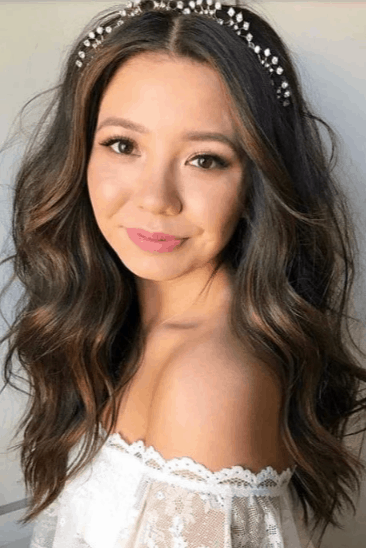 This hairstyle of loose wave are on-trend and gives a look of beachy glam.
Topsy Tail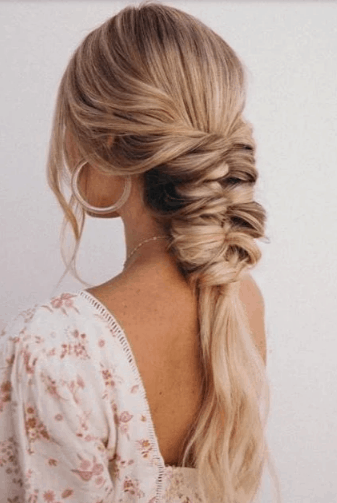 This a fun hairstyle, a ponytail made of various miniature ponytails made to turn inside out.
Side-Swept Down Style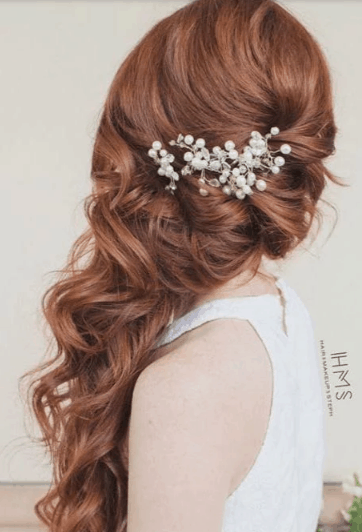 Pull all your curled locks to one side and accessorize them with pin, comb or something vintage for a more vintage hairstyle.
Braided Half-Up Style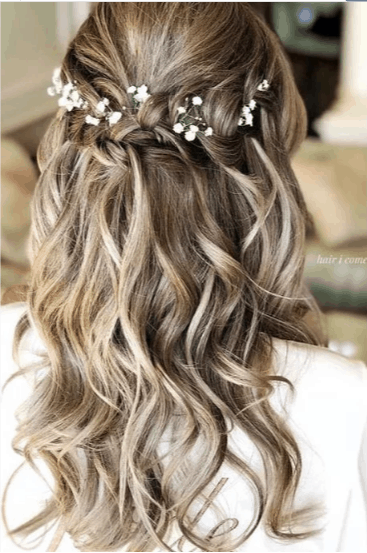 This hairstyle says out aloud "perfectly imperfect". This is made more effective by adding a few springs of baby's breathe.
Brushed Out Waves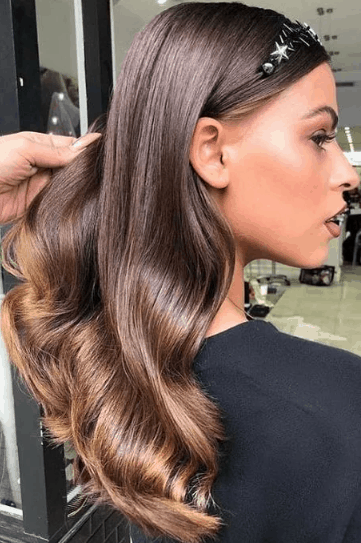 These simple brushed out curls are great for a classy look. Accessorize them with a modern, cool hair clip.
Braid Halo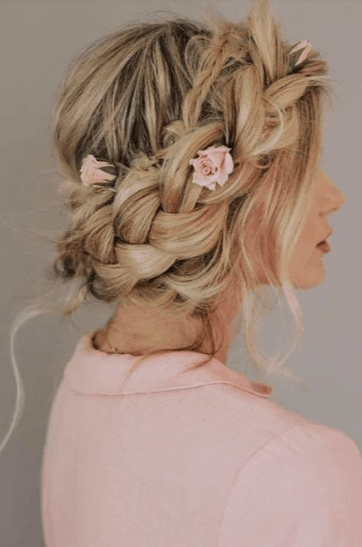 For a more feminine and delicate hairstyle, use this braid halo added a touch using pink roses.
Braid Crown
Using a braid crown is a modern day style for your hairs. Weave some greenery springs into the braid and this your best style for an outdoor wedding.
Volume-Packed Ponytail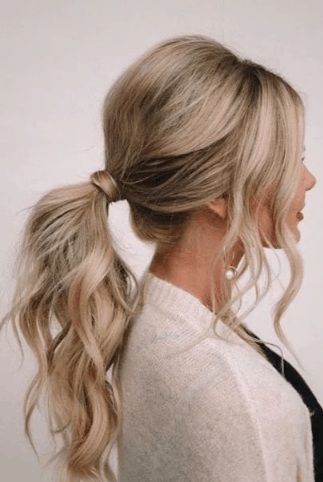 This ponytail is made best with the teasing comb and for a more effective look spread some hairs over your face.
Soft updo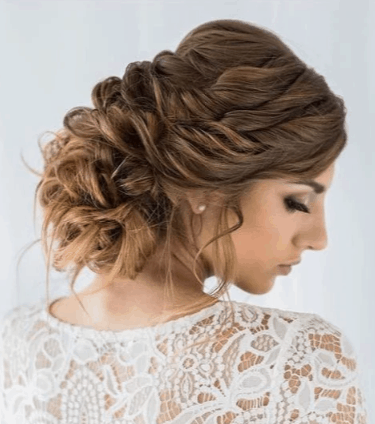 Use this updo as this can make manage the thickest and longest locks which is never an easy task. This even gives a romantic, soft and delicate bridal look to you.
Grecian Goddess Braid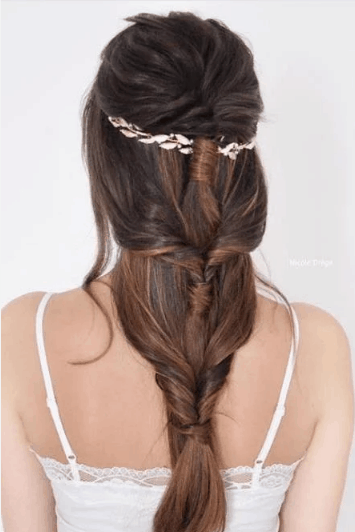 Weave your long strands into Grecian-style braid, and this will give you a great wedding day look and a great wedding hairstyle, especially for an outdoor wedding.
Side Fishtail Braid
This hairstyle of side braid is best as it will represent your personality and style from head to toe.
Glam Ponytail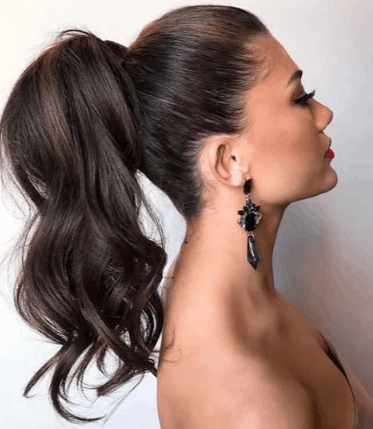 This volume packed ponytail will make you look very unique around low updos.
Simple Braid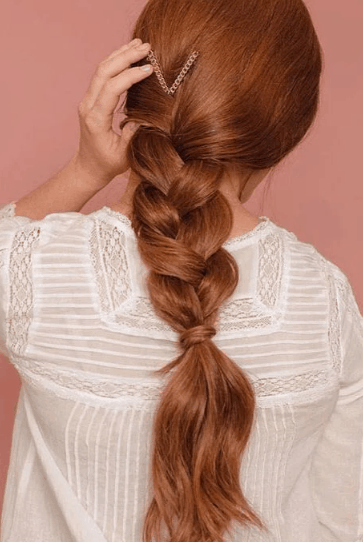 This braid DIY style is best for backyard or beach wedding. This style is packed with charm and impresses all.
Voluminous Low Updo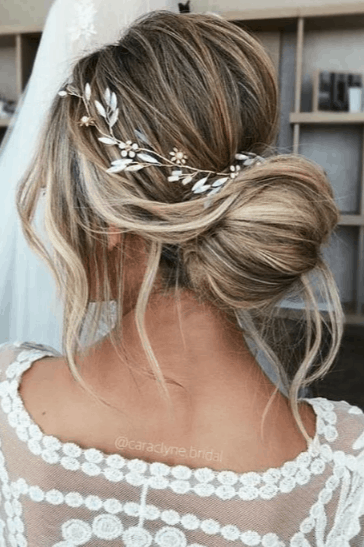 This hairstyle is one of the most loved style and dreams of many. Get a fresh look with such hairstyle.
Simple Low Bun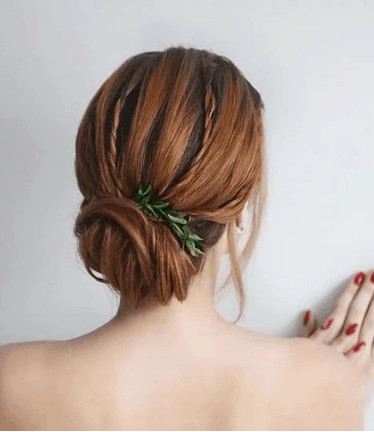 Sometimes being just basic and simple is fresh for many. This style is great and will stay for long, from ceremony to reception.
Romantic Side Braid
A romantic style is breeze side braid added with fresh blooms and some greenery.
Twisted Half-Up Style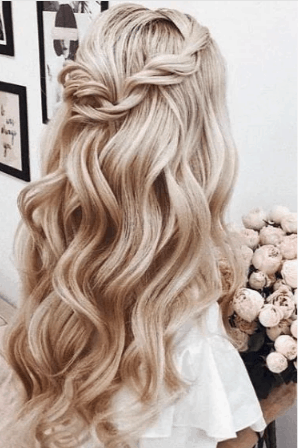 This style is almost perfect for your wedding day. Pull all the locks hanging up on your face and let some long locks hang all around.
Imperfect Updo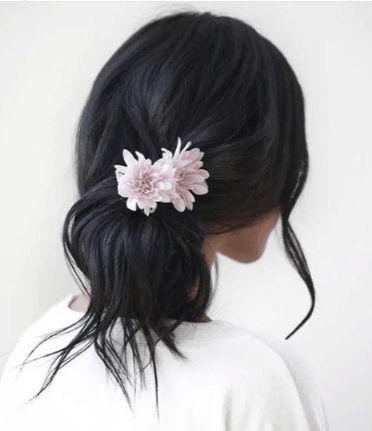 This is a real soft delicate style that will impress every single person on your guests list. This hairstyle is even more better if you are having sunset beach wedding.
Classic Chignon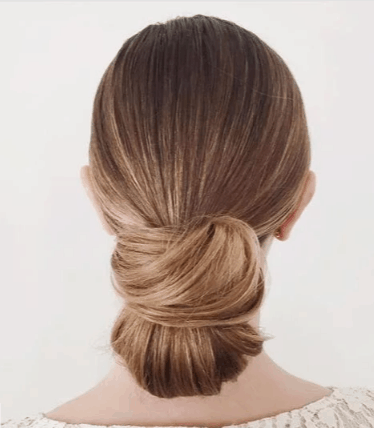 This classy chignon is the most classic style you could pick. Plus it will let your long and thick hair to be wedding ready all time.
Floral Side Braid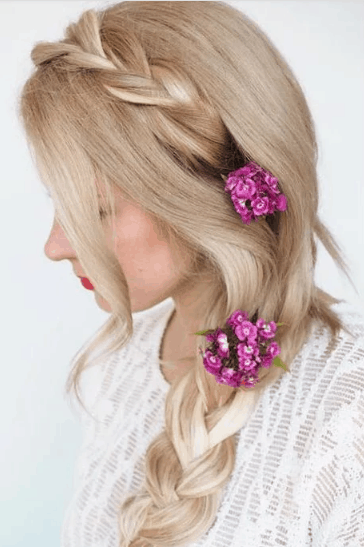 Arranging your style with bright colors is great for both spring or summer weddings.
Soft French Twist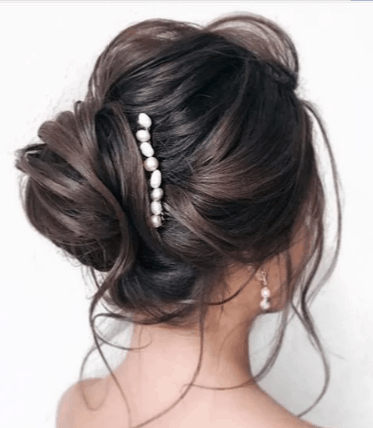 Sweep up your long hair off your neck, adding a french twist will let your show off your wedding dress too.
Vintage Hair Vine
A decent hair vine adds great amount of sparkle to your hair. Plus gives a great vintage look to your hair.
Braided Low Ponytail
This ponytail is simple and fuss-free for neck and a great classy attraction.
Side-Swept Bun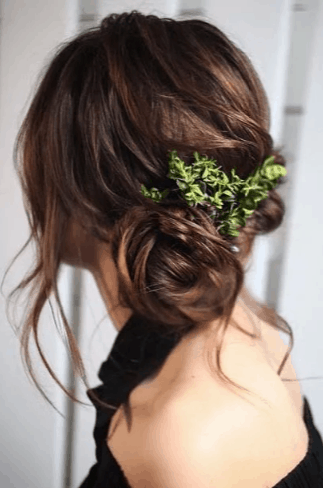 A low unmessy classic style is great for a bridal look. Add some touch to your style by adding some greenery or blooms.
Braided Mid Pony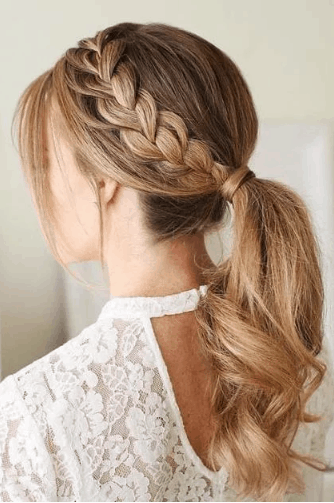 If you love ponytails, dress up it with French braid or Dutch braid and your becomes style is no more basic.