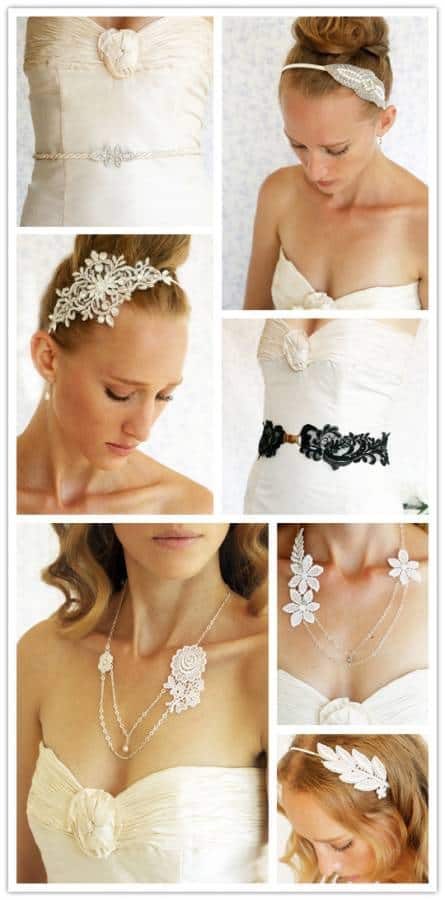 I'm a big fan of funky accessories – just ask my co-workers, who know my love for big flowery headbands in particular. I had a decently large flower fascinator in my hair for my wedding, which was a vintage-meets-modern event, but I would have hands down gone for one of these lovely pieces from Little White Dresser in a heartbeat if I had found them out back then! The aesthetic is completely in line with my big day, but when I look at these pieces I personally want to wear them on every day that ends in Y!
It's hard to think it could really get any better, but each design is surprisingly affordable. Prices vary, but the bulk of the collection is between $25 and $40. Sounds good to me!
Images from Little White Dresser.