Today we have an Inspired Conversation post with Kristen from Milkmaid Press, Jubilee Photography, and Haute Boudoir Photography.  Yes, that's right – this gal has her hands on three fabulous businesses! She's got a lot of interesting stuff to say, so read away!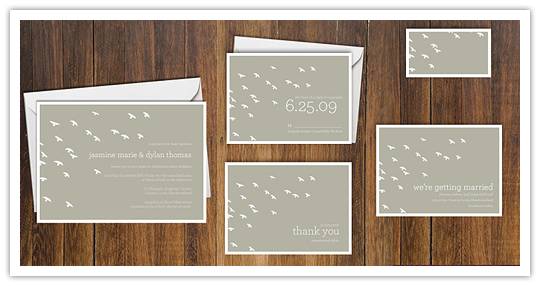 What is your design background? Did you go to art school or are you self-taught?
I started out in communications, then switched to fine art, and finally settled on Art History as my major. I had always been artistic, and took a few photography and design courses during my summers. I had a few photography teachers who were really instrumental in how I developed as an artist. They gave us interesting assignments that combined artistic and creative exploration with the technical aspects. I remember one class a group of 10 were given 1 sheet of 4×5 film, a light meter, one strobe and an egg on a white sweep. We waited outside while each student went in with the same equipment and shot the same egg on the same background. The next week after developing our negative and print from that one photograph that seemingly everyone would have, it was amazing to see 10 completely different images. That really stuck with me as what photography, as well as design, truly is and I've carried that with me in all aspects of what I do. You can find the same inspiration as someone else, but what makes it yours is your unique creative vision that you, and no one else, can bring to it.

Who or what are your biggest influences as a designer? How do they influence your design choices and aesthetic?
My Art History degree plays a HUGE role in how I design, and how I approach different projects, and I wouldn't be the designer I am without having that education. I LOVED studying Art History, and I keep Discovery or the History channel on while I work, and sometimes THAT influences me! You see a lot of trends, and I try to acknowledge the trend, but I want to present something that will have some staying power. I admire designers who have their own distinct style, but they have such a varied portfolio. I love the work of Jessica Hische, she's a truly brilliant illustrator, and I also love the work of Matteo Bologna and Mucca Design. In terms of stationery design, you don't get any better than Lisa Hoffman of Ceci New York, her work is flawless.
I am a very clean designer. I think it's because I live with so much clutter! I'm a big believer in versatility and variety within a design, but it has to flow. I get agitated with design that's clunky or chaotic. Don't get me wrong, you can have a lot going on with a design and it can be really kinetic, but it should never be frantic. Visually induced indigestion from bad design is the worst!

How did Milkmaid Press start?
As cliche as it sounds, I had been working as a freelance art director for a while, and when the time came to plan my own wedding, I wanted to design my own invitations. I had so much fun, and something just clicked and I realized that I had finally found my niche in the design world.
I had basically been running my own boutique branding and design firm for years, I just never had a name for it.  I don't know how I got the name Milkmaid Press, but it popped into my head and I liked it. I started illustrating this retro milkmaid, which was my old logo until this past year when I replaced it with a vintage kitten, as a tribute to my more than spoiled sweetheart of a kitten, Gracie. With Milkmaid Press, I would have a design division for businesses where they can get branding, illustration, design and web, and a division for stationery and invitations. I actually started Milkmaid Press as a letterpress stationery brand, but it seemed like everyone had gotten on the letterpress trend, so I decided to focus my attention on what I felt was a neglected demographic-design savvy brides who don't want to pay a fortune for designer invitations, and Luxury for Less was born!
It's strange sometimes to think how you get to where you are, but everything happens for a reason, and I love the Luxury for Less line, which has become my real focus in the stationery world, and it's been so incredibly rewarding!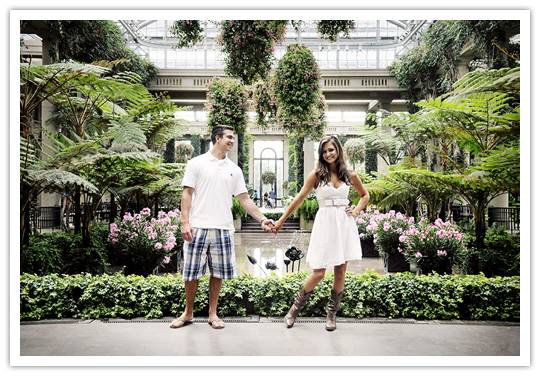 What's your design process?
It depends. Inspiration comes in a variety of ways, but if I'm working on a custom design, whether it's a logo for a business or a custom wedding invitation, I look at it overall as creating branding. I ask the client for adjectives, textures, colors, examples of what they like and admire, and I try to find the unifying characteristic and start there. I come up with a motif, or a unifying theme and start playing around. Sometimes I get it on the first try, and other times it takes hours or days. I know a design is finished when I feel settled with it, like I don't need to fuss with it or change it, so I guess you could say it tells me when it's done!

Milkmaid Press has several branches to it – what are they, and why did you start each?
I had been doing business design for years, and when I started the stationery, I decided to create one company with two separate divisions. Most of my business clients I've had for years, and new clients are based on referral. I don't advertise Milkmaid Press design at all, but it continues to grow because I have the most amazing clients, all of whom I am lucky to also call friend. The stationery came easier, since I created so many of the suites for myself in a way. Many started as custom letterpress designs, but I was given so much creative freedom that the designs really are representative of who I am as a person and designer.

You also run two photography ventures, Jubilee Photography and Haute Boudoir Photography. What inspired you to start these two businesses?
I started as a photographer, and never really abandoned it. I just didn't promote it. I had focused so much time and attention on Milkmaid Press, I really missed photography. I consider myself a portrait photographer, since I like photographing people the most. I had always admired fashion and celebrity portraiture, which is one of the reason's I picked up a camera over 10 years ago. My husband, Nic Nichols, is never without a camera, and he has an incredible camera collection, so I always had whatever I wanted to play with, including his digital equipment that he never touched. So I inherited the digital stuff and started doing portraits for friends, and weddings were a natural progression.
Haute Boudoir has been a passion for a long time-since it's my way of bringing fashion and celebrity style portraiture to the everyday woman. I'm not so focused on the "boudoir" as I am with sexy, fashion forward images. If you look at any fashion magazine, Vogue, Vanity Fair, W, all the celebrities and model portraits are the kind of boudoir I am doing, whether it's Megan Fox getting out of bed, Jennifer Aniston wrapped in a sheet-it's all sexy and beautiful and that's what I wanted to give to normal women.
We live in a society with unrealistic standards, and I think most women's self esteem has taken a severe beating, since no one can perfect like the women in the magazines. Haute Boudoir gives women the opportunity to be treated like the stars and supermodels with a photoshoot, hair and makeup if they choose, and fully retouched, magazine quality images. I've noticed that during and after the boudoir shoot, something changes and I can see a difference in the women with whom I've worked-they seem more confident, happier and they just feel better about themselves, because in those images and during that session, they see themselves as the beautiful and sexy creatures that they are.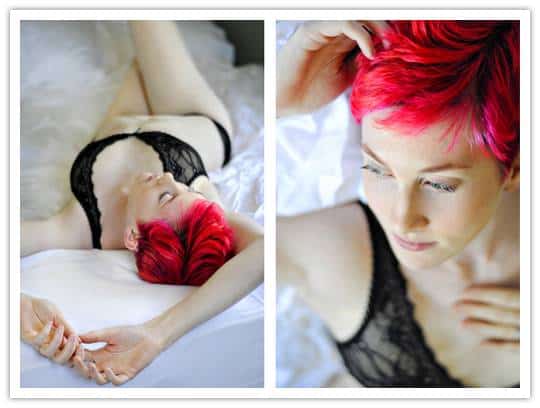 As a photographer, who are your biggest influences?
My husband has been a big influence on me. We're both photographers who live together, and you can't help but trade something. In terms of weddings, I love the work of Jose Villa, Elizabeth Messina, Lisa Lefkowitz, Meg Smith and Liz Banfield. Their images made me see that weddings could be different, and I love the artistic, lifestyle approach. They are simply the best at what they do.
As far as photography, Selgado, Cartier Bresson, who are just the masters. Modern influences include Albert Watson, Norman Jean Roy, Ellen Von Unwerth, Michael Thompson, Mark Seliger, Demarchelier… all fashion and celebrity portrait artists. They way they see the world and the people we admire most is really some of the most beautiful and inventive, and it's why I love magazines so much!

What makes a great wedding to design for? To shoot?
A great wedding must is an open, happy and in love couple. Everything else is just the icing on the cake. I love working with couples who are relaxed and enthusiastic, and who want fun, creative and unique portraits. When the details come together and you are given the most amazing elements, from the cake, to the dress, the flowers, the venue, the decor, that really does take a wedding to another level, but first and foremost, if the couple is happy and in love, and don't mind getting their picture taken, all is right with the world!
Images from Milkmaid Press, Jubilee Photography, and Haute Boudoir Photography.