Hey guys! I apologize for the lack of posts this week. Work has been incredibly busy and I've been coming home to utter exhaustion. I appreciate you bearing with me! Anyway, without further ado, time for a gorgeous summer inspiration board from Sofia! – Maddy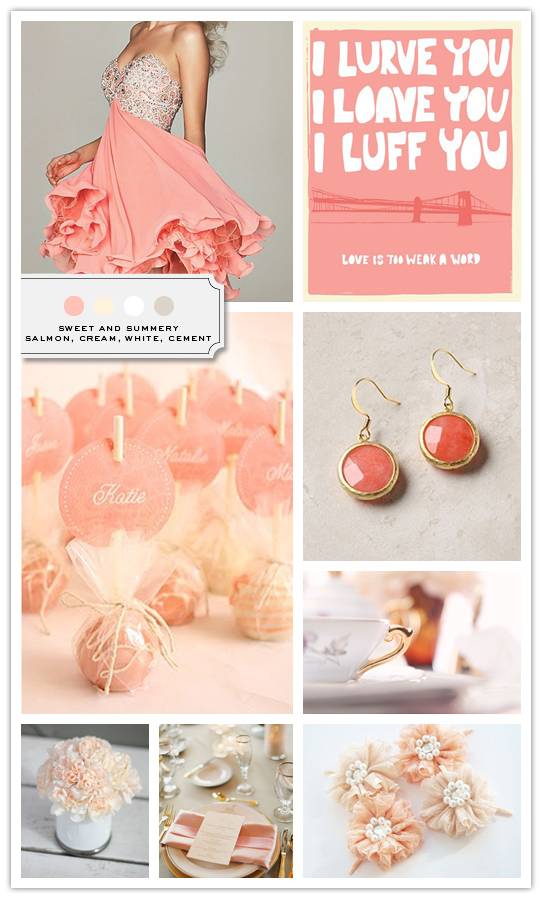 With wedding season in full swing, this week, nothing better than something sweet! Simple jewelry, lots of carnations, vintage cutlery, beautiful hair pieces, sweets as favors, shorts dresses… and Summer right around the corner! What can be more perfect that this? Enjoy!
• • ♥ • •
Inspiration Board Credits:
Dress, via We Heart It
Print, Mike Oncley
Cake Pop Place Cards, Cake Ink Events
Earrings, Anthropologie
Tea Cup, André Teixeira of Brancoprata
Carnations, Floret Cadet
Table Setting, James Christianson via Style Me Pretty
Hair Pins, Ferlies
• • ♥ • •
Sofia Ferreira is the co-founder of Brancoprata, a wedding company specialized in design and photography. After graduating from University, Sofia soon realized that her love for interior design and weddings was too powerful to be ignored. She gave up her career as a Mathematics teacher and since then she devotes her time to make dreams come true… at least for her couples! She is currently looking for a place to live and work in the historical part of downtown Porto, where she was born.