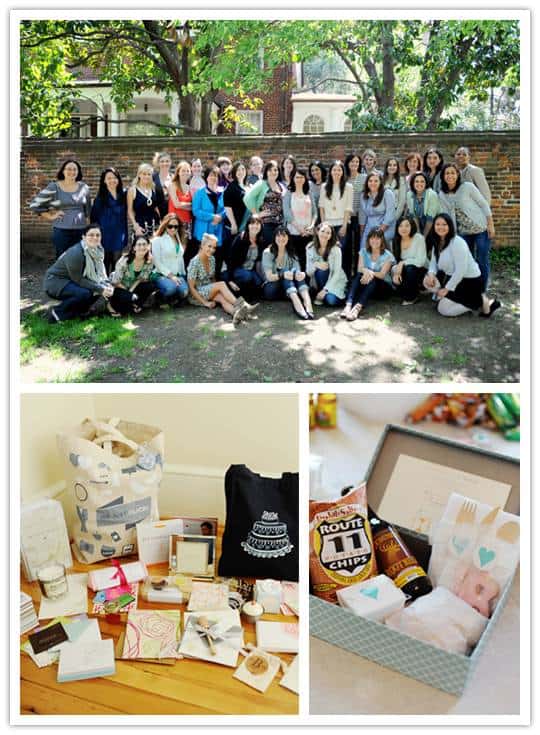 Hey everyone! I'm in my hotel room recovering some some unfortunately timed stomach flu (or something) but was thankfully able to make it through the day today to attend the oh-so-fabulous B List conference. I'll do a more in-depth recap later, but Anne and Vane did such an amazing job pulling it all together (great job, ladies!) that I wanted to give you a sneak preview of some shots that the talented Kate Headley took today. I'm sure you can't find me up there (I mean, there are a lot of us) but if you're wondering, my few pixels are in the upper left section and I've got an unintentionally brand appropriate sweater color (it's IB purple) and a pink headband in my hair. We also got some great goodies from some of my favorite wedding vendors (more on that later) but one of my favorite touches was the gorgeously packaged boxed lunch. All of us saved our linen napkins and our beautiful blue rigid boxes (courtesy of Smock).
I'll be seeing the ladies again tomorrow, but to all of those I've had the time to get to know over the past two days – it's been an absolute pleasure meeting you and you're all so sweet!
Images from Kate Headley.