It was a nautical wedding for Crystal and Kyle with the knotted rope boutonnières and all, but what catches the eye is that it was a wedding full of greens and blues. This color combination can be quite tricky to pull off because these green and blue have visually strong characters on their own. But with the right choices in terms of shade and contrast, they make a wonderful pair — perhaps, just like Crystal and Kyle. These two are such a great team! The way they worked things out for their wedding should be proof enough of that. And after years of being together, congratulations on finally tying the knot (pun intended, haha)!
Click image to enlarge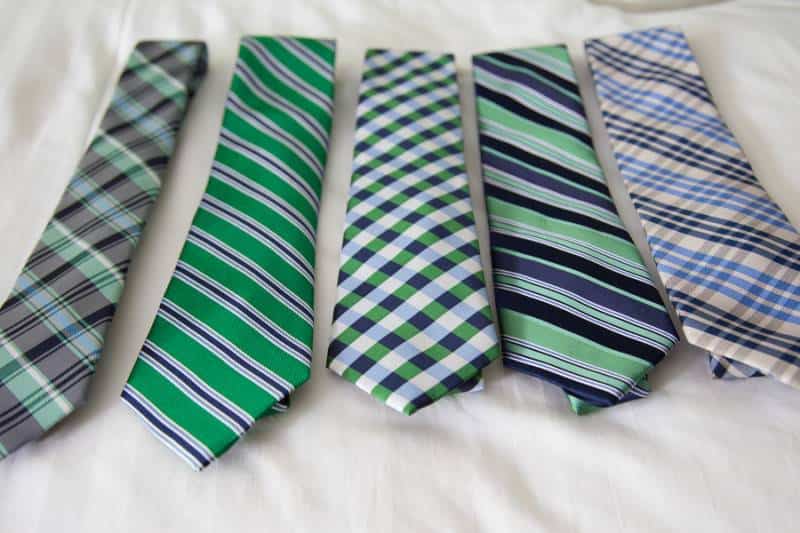 Like. Click to Vote
>
The Album Story by the Photographers:
Crystal and Kyle have known each other for almost half their lives! On Saturday, June 14, 2014 they married in an intimate, exquisite wedding based in the Camden-Lincolnville, Maine region. The Inn at Ocean's Edge made a spectacular setting! Wedding photography was very important to Crystal and Kyle and they made sure to schedule plenty of time to go into downtown Camden, as well as the harbor. The Islesboro Ferry, which transports passengers from Lincolnville to Islesboro, where Kyle's family has a home, was also an important photo stop.
Our favorite part of the day was after the first look, when we took the couple into the nearby towns and had a really fun time posing them on the docks, in the middle of a busy intersection, at the ferry terminal, the library, walking down a crowded sidewalk, and along the shore. Some lovely highlights of the wedding itself include the sparkler arch and the couple's first dance.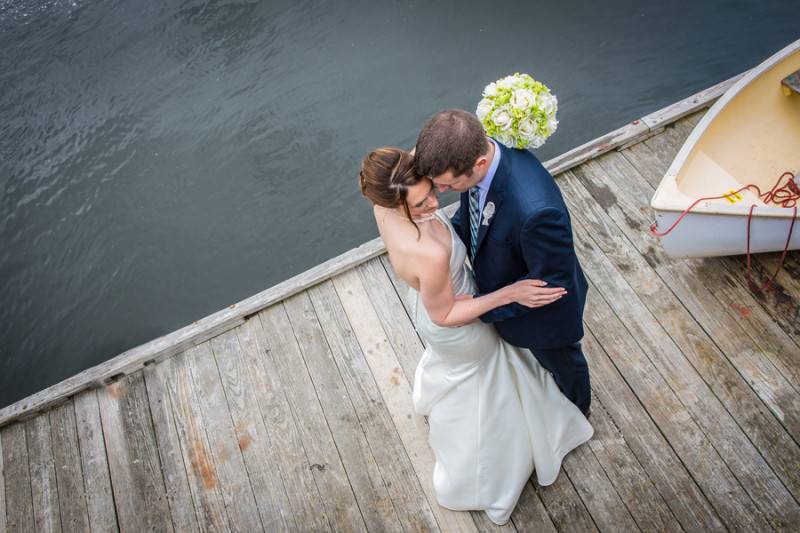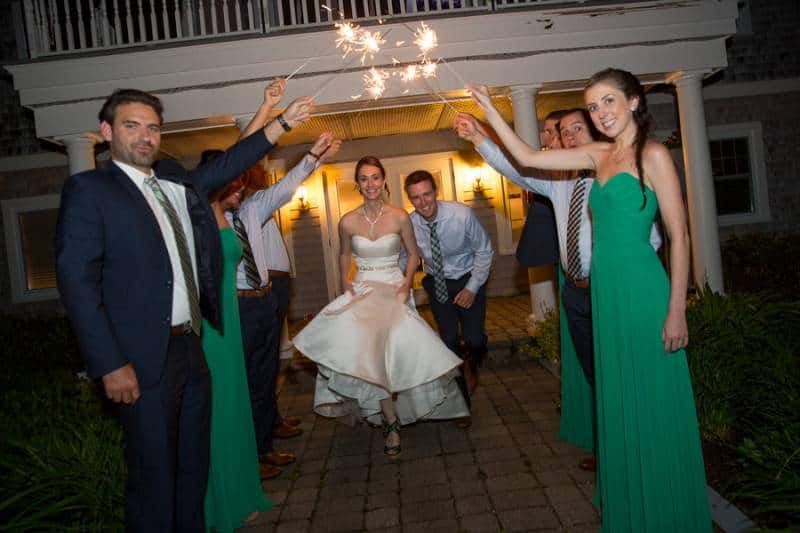 And now, Crystal gives us some details on their beautiful nautical wedding:
The Theme:
Being so close to the ocean, we maintained a Nautical throughout. The water was an amazing backdrop in itself, but we accented it with nautical hints all over the inn.
The Wedding Outfits:
We looked for a nautical beach theme as we were on the coast of Maine. We chose navy suits with a mix of green ties on a light blue shirt. We wanted to continue the theme with rope boutonnières, a stray from traditional flowers but a great addition I must say! The green dresses were an easy selection as it is a favorite color of mine and we loved the blue and green combo.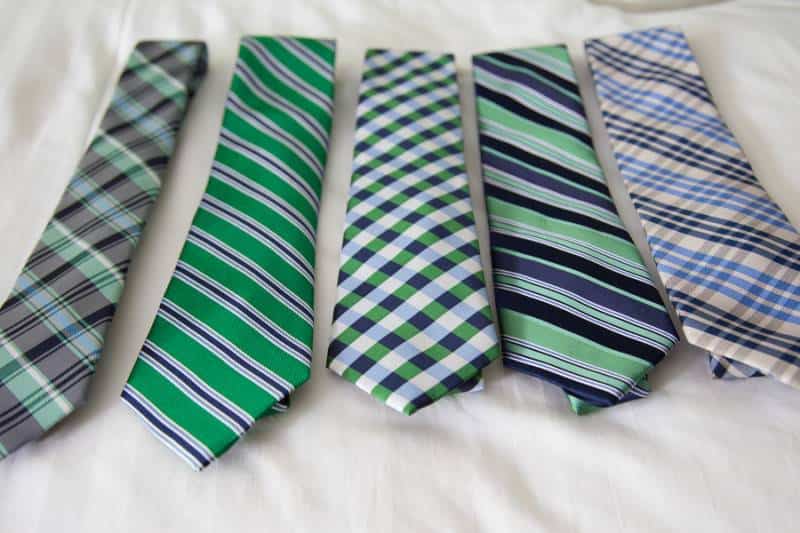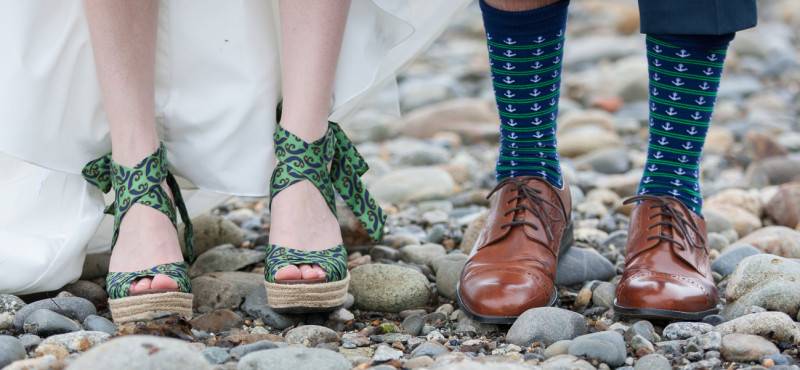 Our Do-It-Yourself (DIY) Projects:
Most of our wedding was DIY. From all the flower arrangements, center pieces, welcome sings, gift bags, and many other items along the way. We wanted everything there to have our heart and soul poured into it.
Highlights From the Ceremony and the Reception:
The best part about the wedding was having it over two days with our friends and family staying at the Inn. It created an intimate weekend with no one needing to rush of as soon the reception wrapped up. An a amazing memory for everyone that was there.
Favorite Part of the Day:
Every minute was our favorite part but if we had to pick one it would be the "I do" by the ocean with all our loved ones watching!
A Memorable Moment:
Most memorable was showing our commitment to one another throughout our wedding weekend. We worked through most of the preparation on our own, and it was great to see everything come together while we were still able to focus on each other and our special moment. It was a once in a life time opportunity to have all our friends and family together at once by our side – will certainly never forget the perfect weekend!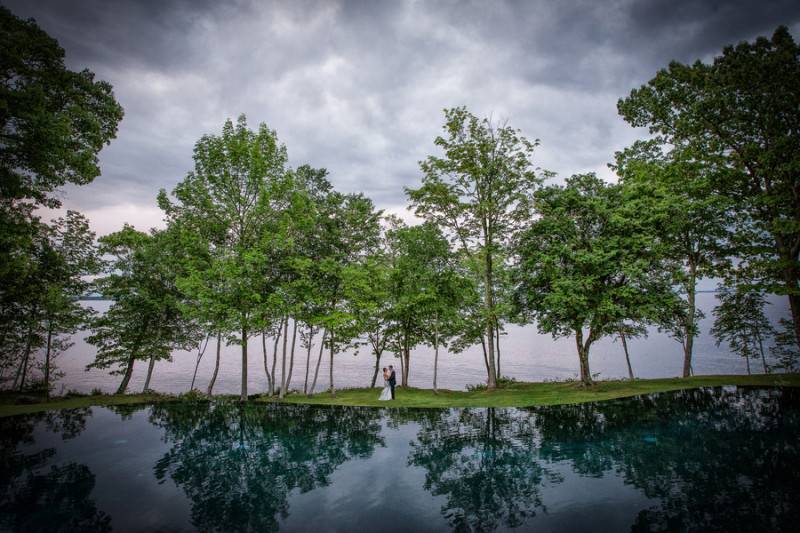 VENDORS:
Photographer: Russell Caron Wedding Photography
Accomodations: Inn at Ocean's Edge