Melissa found the best color she wanted for her wedding when she saw the dresses for her bridesmaids.  She then worked around the decor and everything from that.  Gold, powder blue, and pink went well together for a lovely garden vibe. And not to speak, Melissa's flattering mermaid dress. She looked gorgeous  on it, and it was the dress she imagined she'd wear on her wedding day. I have got to hand it to her she picked THE dress. Congratulations, Christopher and Melissa!
Click image to enlarge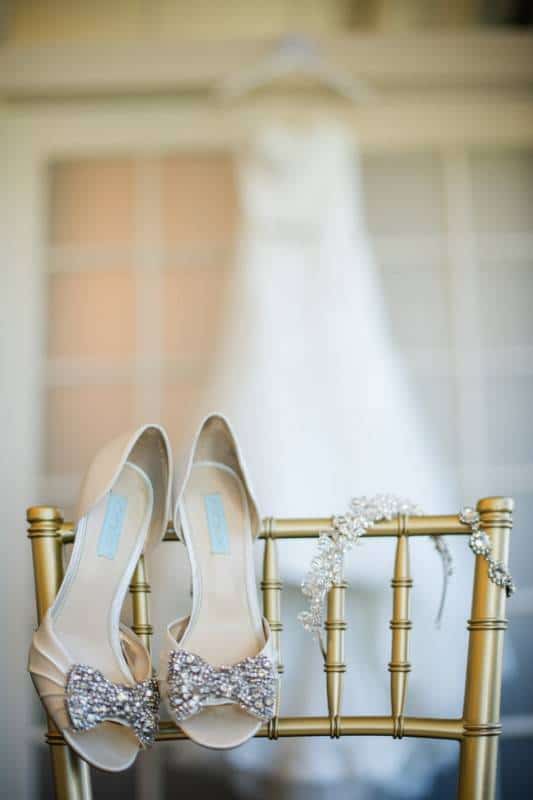 15

Like. Click to Vote
>
The Album Story:
Our love story. The photos in the wedding tell our love story and how much we truly care for one another and for all those who were a part of our day.
The Proposal:
Chris and I planned a vacation to the end of winter break to Las Vegas. The second night in Las Vegas, he told me that he wanted to go to a nice dinner. I thought nothing of it since he seemed so calm and cool. We went to the Paris Hotel and took the elevator ride up to the very top of the Eiffel Tower. There was a beautiful restaurant at the top overlooking all of Las Vegas. We sat at a table with a beautiful view overlooking the Bellagio. Dinner was perfect. However, I was catching on that dinner might turn into something more. At the beginning of our meal, he told me he had to use the restroom. Toward the end of our meal, he had to use the restroom again (understandable, we were sharing a bottle of wine).
This time, I looked back and saw him talk to the hostess and I saw her pointing to the direction of the restroom (short term memory loss?) When he gets back, I tried to fish around to see what he had up his sleeve. I cooly asked, "This is such a beautiful setting, do you think a lot of couples get engaged here?". I don't think he ever answered my question. Outcomes desert, and before our chocolate goodness on a platter comes to a beautiful Eiffel Tower Box with the tag reading "Marry Me". I turn to look at him, and he is on one knee asking if I would make him the happiest man and marry him. He opens up the Eiffel Tower box, and a beautiful diamond ring is presented. I immediately cry tears of happiness and on that moment, everyone in the restaurant became background noise, and we shared an incredible and memorable moment of happiness. The Eiffel Tower to me is not only a cultural icon and structure located in a beautiful and whimsical place but a symbol of love… our love.
Our Wedding:
We wanted the ceremony to be special and tie in both of our cultures and values. We did the blessing of the coins, the Lasso, and the unity candle. It was special to have both of our families involved. We also hired a singer to sing some of the ceremonial songs in Italian to represent my family, which was very special and beautiful.
Wedding Day Outfit Inspiration:
I love mint, but finding the right shade was a difficult task. I wasn't sure where I wanted to incorporate the color until I found my bridesmaids dresses. It was the perfect shade and a great fit for all the girls. My dress was everything that I pictured myself wearing the day I said "I do." It accentuated my curves and was elegant.
Wedding Décor Inspiration:
I always have love gold, and I wanted gold to be the main staple of my wedding decor. Gold is so elegant and classy; which is what I wanted my wedding to reflect. I fell in love my centerpieces. I loved the garden feel that they exuded.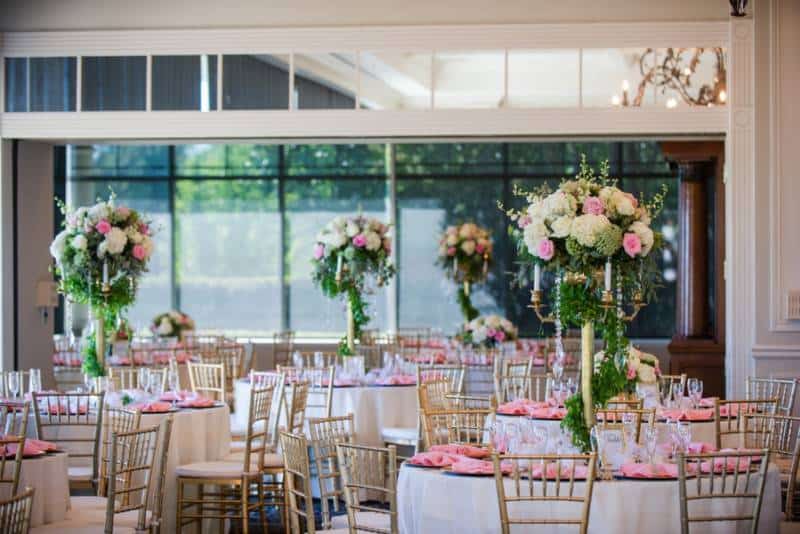 The  Do-It-Yourself (DIY) Projects:
We made our table numbers. We bought dollar tree frames and spray painted them gold and printed scripted numbers to display on each table.
The Planning Process:
We were engaged for almost 2.5 years before the big day. When we said it out loud, it sounded like we had an eternity, but in reality it flew by! We had enough time to enjoy our engagement and plan the wedding we wanted to share together.
The Best Advice We Received:
To be in the moment and not to sweat the small stuff, because some things may and most likely will not go as planned (regardless of how much planning), but focusing on the little things that in hindsight are not huge disasters, but little hiccups, is not worth dwelling on and missing out on. PLUS no one knows what was planned, so no one knows what the mess ups even were!
Tips & Tricks For Future brides:
Pinterest can be a dream come true and a nightmare at the same time. New stuff is always being pinned which can become overwhelming and stressful. Some tips and tricks that I learned over my course of planning: Cake can be very pricey considering how large, and the detail involved. However, cake vendors will rent their display cakes ($100-300) to showcase at your reception. Sheet cakes are waiting in the back, and once they are passed out, no one can tell the difference (genius). For those who want a Kings table/Head table, they can be very long and require additional arrangements to make them look grand.
To fill our Kings table (seat 28 persons), we used our dollar tree vases and had all of the bridesmaids put their bouquets in the vases instead of having the florist make additional arrangements. We also transported our unity candle arrangement and made that the centerpiece of our table. For our invitations, we used a local printing press. We were able to design our invitations and work closely to make them exactly how we wanted (Plus, they were cheaper than ordering through a company).
Money Matters:
We saved the most money on the decor. Dollar tree is a saving grace when it comes to inexpensive vases. We sprayed gold glitter on some and wrapped others in bling to fill spaces with either candles or flowers. Home Goods and TJ Maxx were also helpful in scoring beautiful, yet inexpensive decor (ex. mercury candles, gold cake stands in different sizes for the candy bar— and all things that can be reused for other parties or for everyday decor in your home)
The biggest expense was flowers. With flowers, you get what you pay for, and my vision had a heavy price tag. How many guests were invited in your wedding and what was the final guest count? We sent out 375 invitation (which was scary since our budget was only attainable for 250 guests— narrowing the guest list was not an easy task, clearly!). We ended up with 225 guests (whew).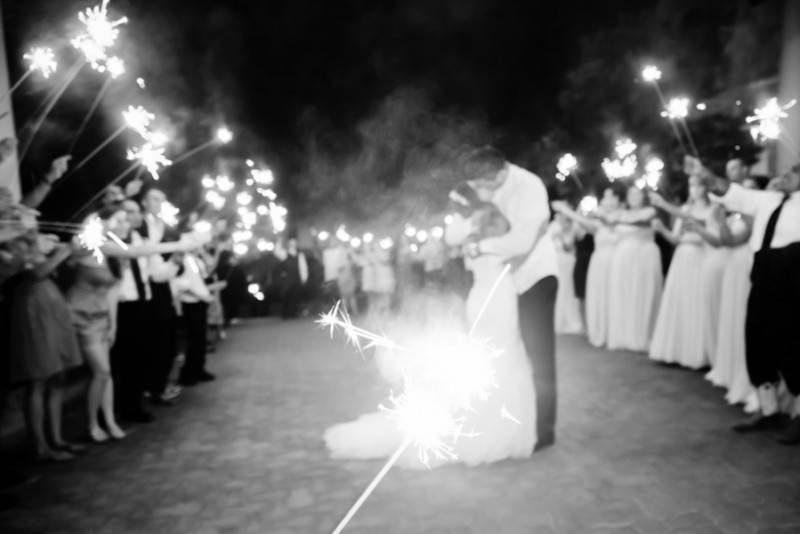 The Guest List:
Narrowing the guest list most challenging task (besides the seating chart). Chris has an enormous family, and it came down to only inviting the people who share a part of our life. Although it did come with some backlash, we wanted the day to be filled with a room full of familiar faces instead of a table full of twice removed aunt Barbaras' and third cousins who I have only seen in Christmas cards. We also decided to make a 'B' list. The 'B' list was guests who we wanted there, but who we could also part with.
Our Honeymoon:
We went on a cruise (Carnival) to the Southern Caribbean. 8 days seven nights. Our shipped was ported in San Juan, Puerto Rico and almost every day you wake up to a new and beautiful island (St. Thomas, Barbados, St. Lucia, St. Kitts and St. Maarten). Wonderful experience. What are you most excited about for the future? Starting a family together. We are excited not only to share a life together but also to expand our family.
Planning Advice For Couples:
Communicate. Chris allowed me to be creative but appreciated being included. Although his main concern was the cake tasting and selecting the music, he still wanted to be a part of the process (even if it was just listening to what I had planned). Allow others to help, but plant your visions and must haves firmly
Favorite Part Of The Day:
My favorite part of the day was walking down the isle and getting to see Chris standing at the alter. He looked so handsome in his tux, and it was a special moment. Although I was overwhelmed with everyone looking at me as I walked down, it was a special moment both of us got to share.
The Highlights From The Ceremony & Reception:
The Photo Booth was a lot of fun during the reception it brought everyone together and gave them an opportunity to be silly and send us a fun message!
Most Memorable Moment:
Our first dance was special and was a quick moment to ourselves to take in the whole day. The guests loved the decor, the Photo Booth, and the fun music! That was awesome to see all of our families and friends enjoy themselves!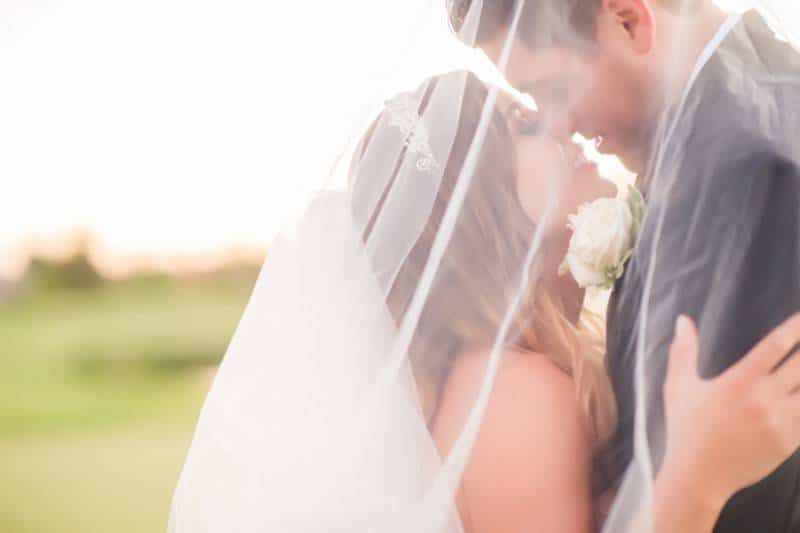 VENDORS
Photographer: Julie Nicole Photography
Floral Designer: Belle's Lodi Flower Shop
Dress Store: Bianca's Bridal Couture
Reception Venue: Brookside Country Club
Tuxedo and Mens Attire: Formal Connection
Dress Store: Mira Bridal Couture
Cake Designer: Something sweet bakery
DJ: Sounds in Motion