If you're the kind of bride who loves to sparkle and shine, then this post is for you. Today, we're featuring some of the most beautiful glitter and gold wedding cakes. Check out just how gorgeous these beauties are:
Gold Chevron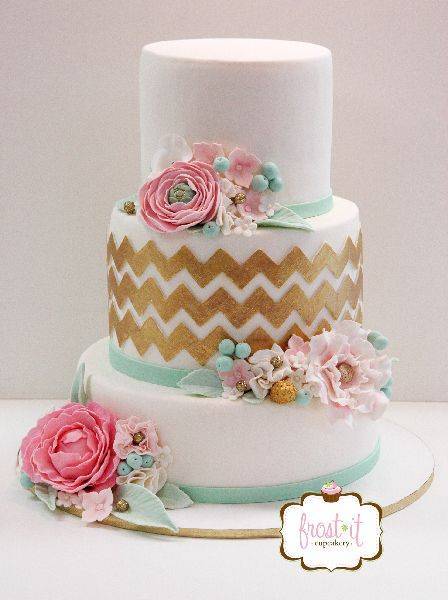 What we love about this cake is that it just takes a few lines of gold chevron to make it absolutely stellar. This three-tier, round cake is ivory with pink and mint floral embellishments and that stunning gold chevron. It's feminine, pretty and perfect for any season.
Gold Textured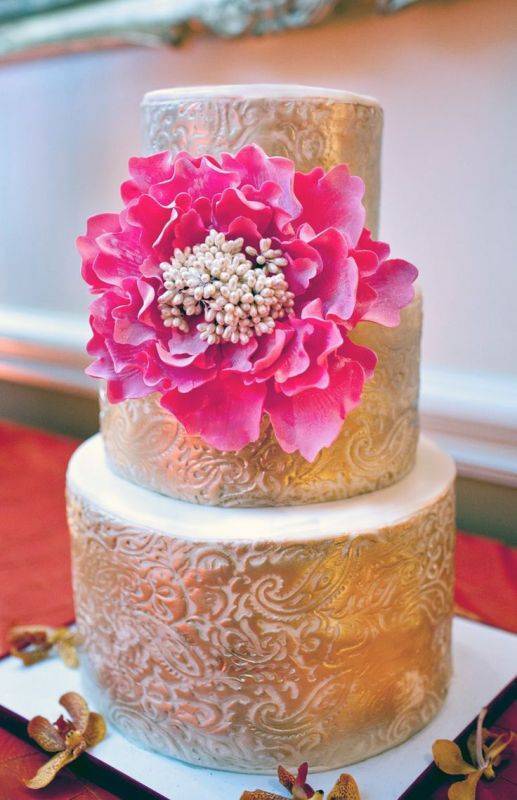 This unbelievable wedding cake is also a three-tier, round cake but each tier features texturized design and is brushed in shimmering gold. To top it off, the huge pink flower embellishment adds more texture and a stunning pop of color.'
Glittering Gold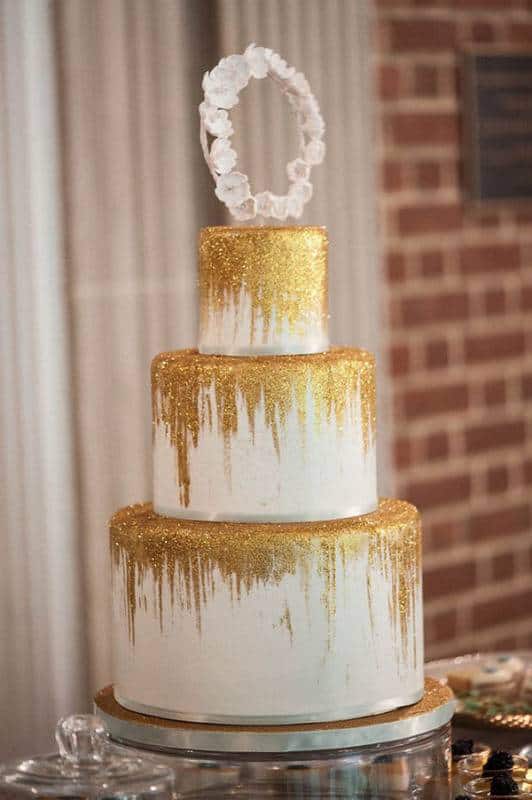 This very subtle, elegant cake is three tiers and features beautiful gold glitter embellishments.
Pink and Gray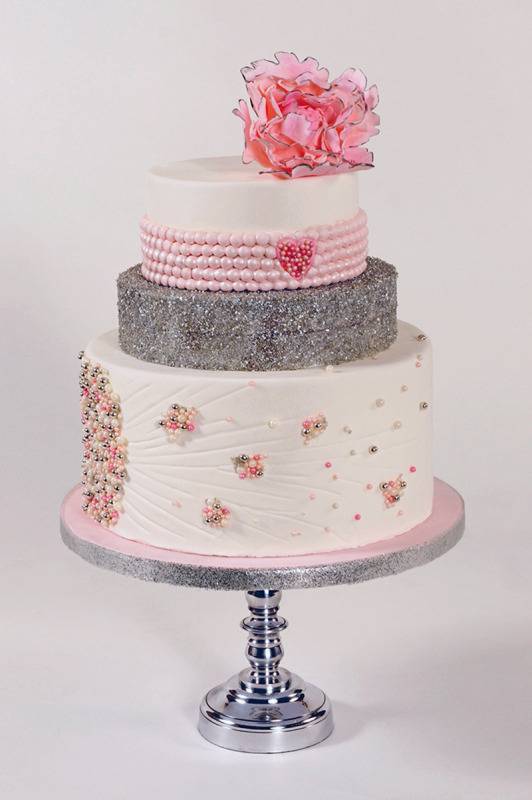 We love how this cake combines the ivory, pink and gray for a chic look. The middle tier of the three-tier cake is a beautiful silver-gray glitter that ties the whole cake together.
Cream and Gold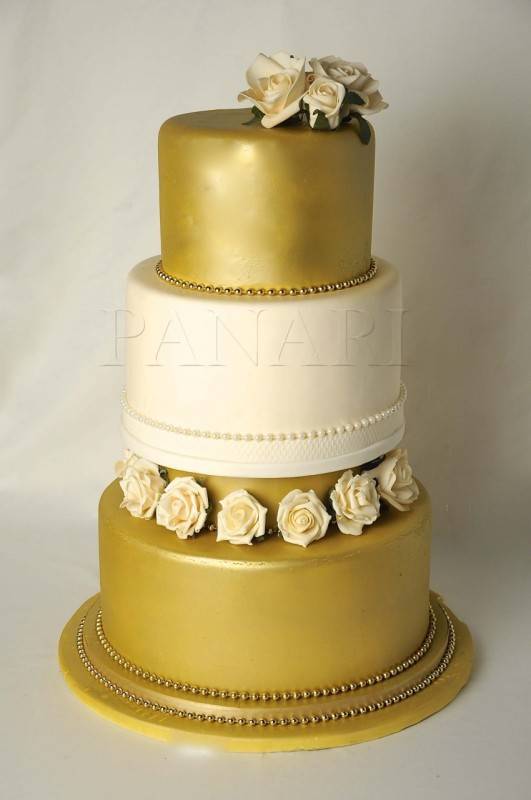 This cake is three tiers of absolute beauty. It's perfect for a formal wedding, and is subtle, elegant andfeminine. It features two gold tiers and pretty ivory rose embellishments.
Gold Leaf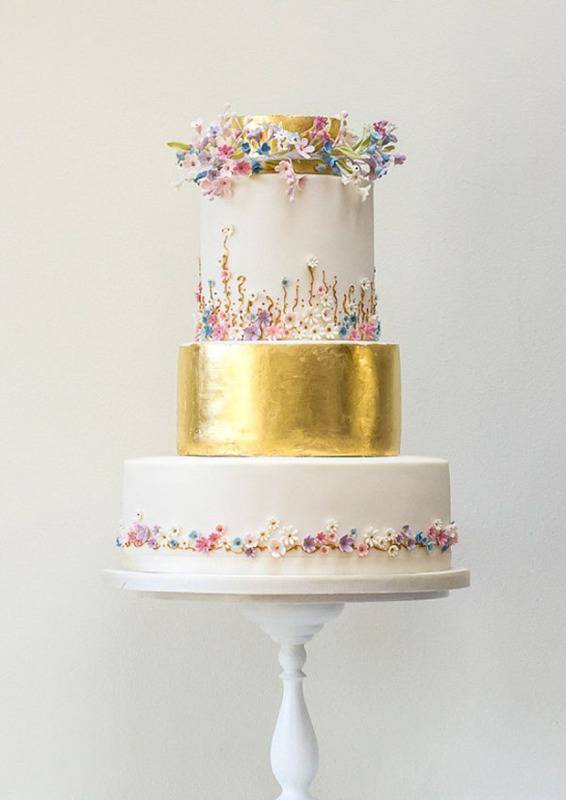 Another stunning and elegant cake, we love the "gold leaf" on this one, creating a shinier golden look. It's embellished with small floral details that sandwiched this amazing gold tier.
Ivory, Coral and Gold
This unbelievably wedding cake features some of the most beautiful designs we've seen. It is personalized with the initials of the bride and groom, and has tons of gold embellishments. We love the coral colored flowers which give it a stunning pop of color.
If you're leaning toward a gold or glittery wedding cake, the above ones should definitely inspire you to find a truly beautiful and unique design.