Katie Guth is a bombshell for snow and winter shoots. With just a bouquet of sophisticated florals, two gorgeous models, and a magnificent backdrop of snow and winter trees, this collaboration captured the hearts of many couples. I just don't know how these two survived 20 degrees of breeze and snow with just a laced gown and camisa de chino on but baby, everything was worth the risk. Read more and tell us what you think!
Click image to enlarge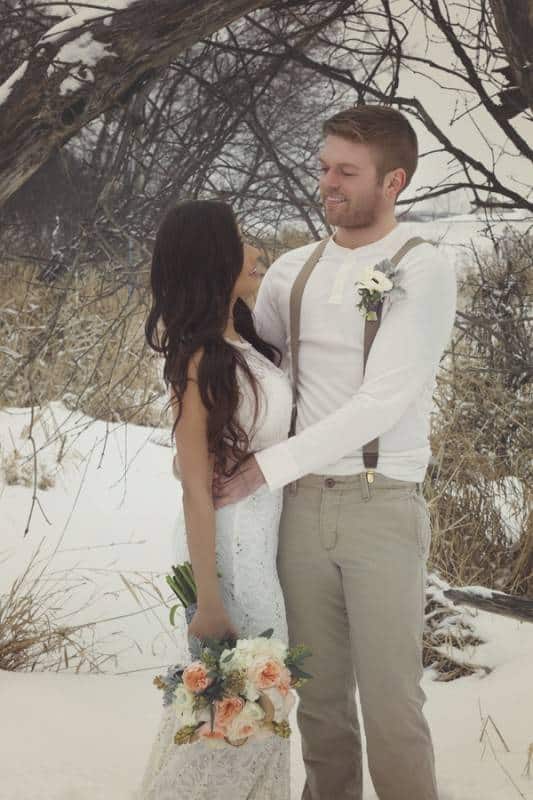 1

Like. Click to Vote
>
I had never shot in the snow. I needed to! I found a couple of gorgeous models and an incredible florist and the planning was underway. These two had never met prior to being photographed, but all of my clients always think that they're a real couple. They did an amazing job, despite it being 20 degrees outside with a foot of snow to trek through for these photos. I've shot in the snow many times since, and booked many weddings from this shoot alone. I love love, and I love this shoot!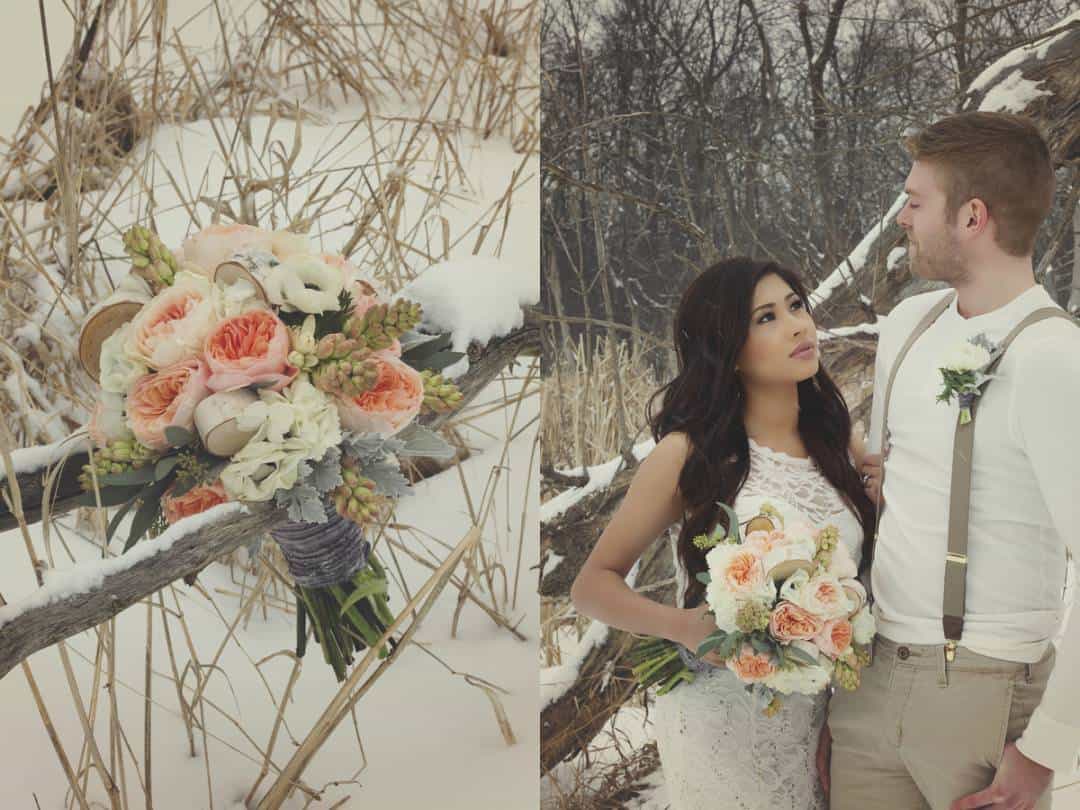 VENDORS
Photographer:  Katie Guth Photography
Floral Designer: Marius Bell