Featuring this cool bride and groom who went against the norm and we approve their choices 100%! If there's one thing we all could learn from this set, that is to dare to be different. Rayna and Jacob chose to have elements that would best express their personalities rather than following normal trends. With edgy outfits and crafty details they made themselves, this wedding will definitely inspire many brides! And what actually made this event away from the cookie-cutter – Rayna wore a black wedding dress! Other impressive ideas are for you to see in the photos below. Let's also take it from the bride as she goes into the details of her offbeat wedding!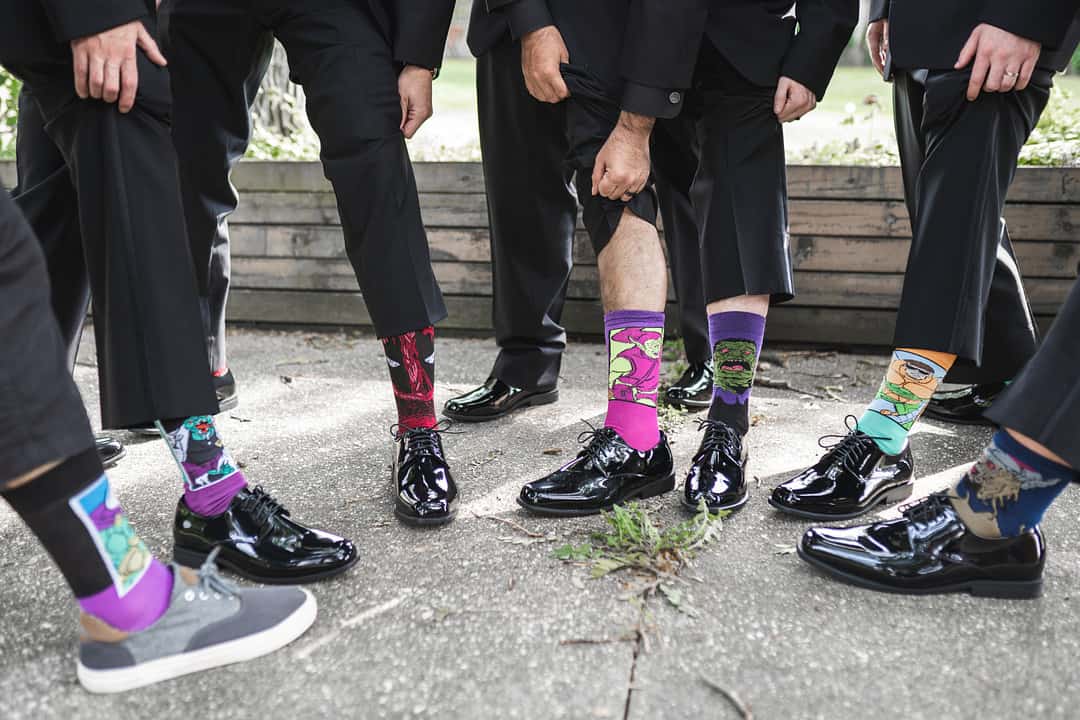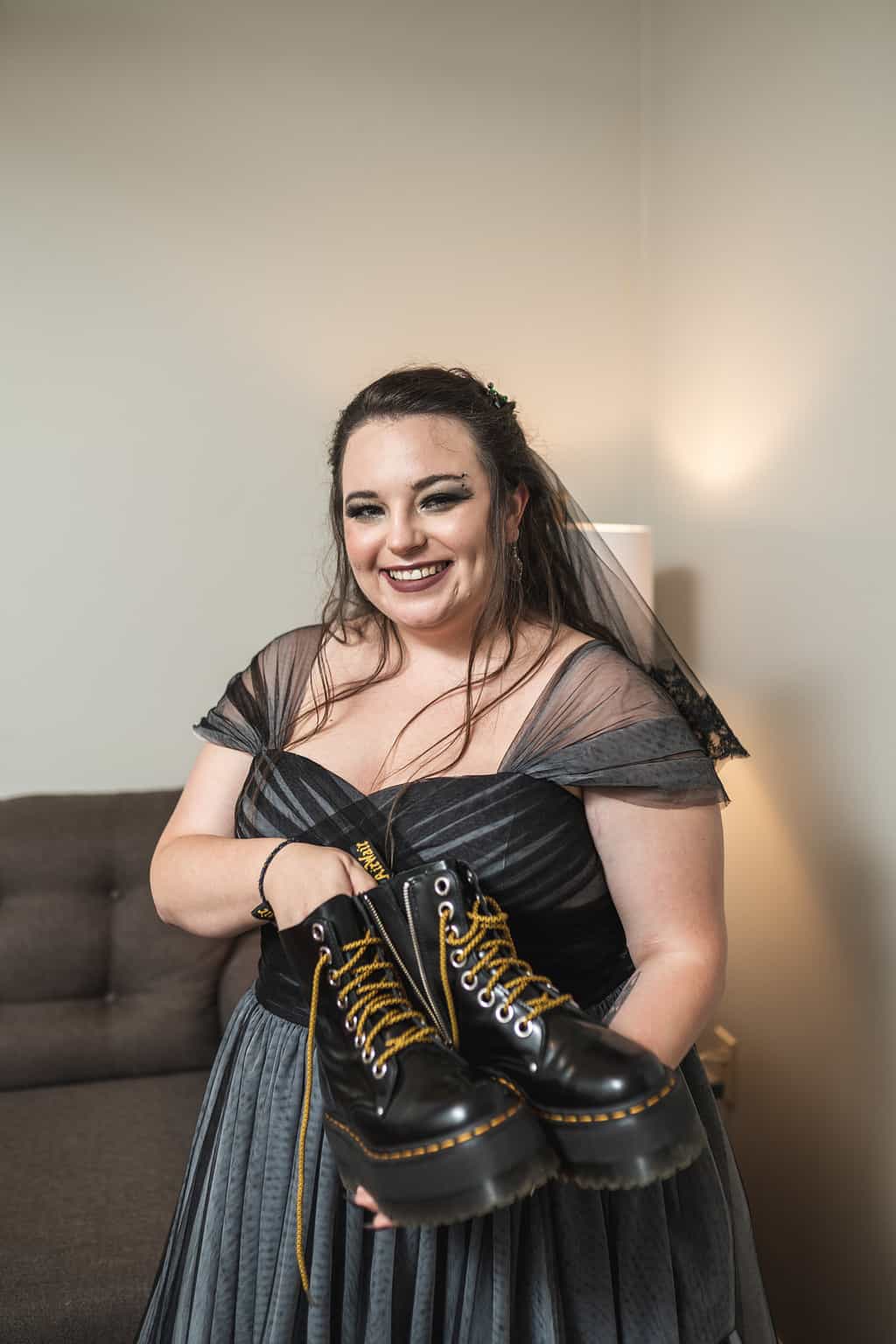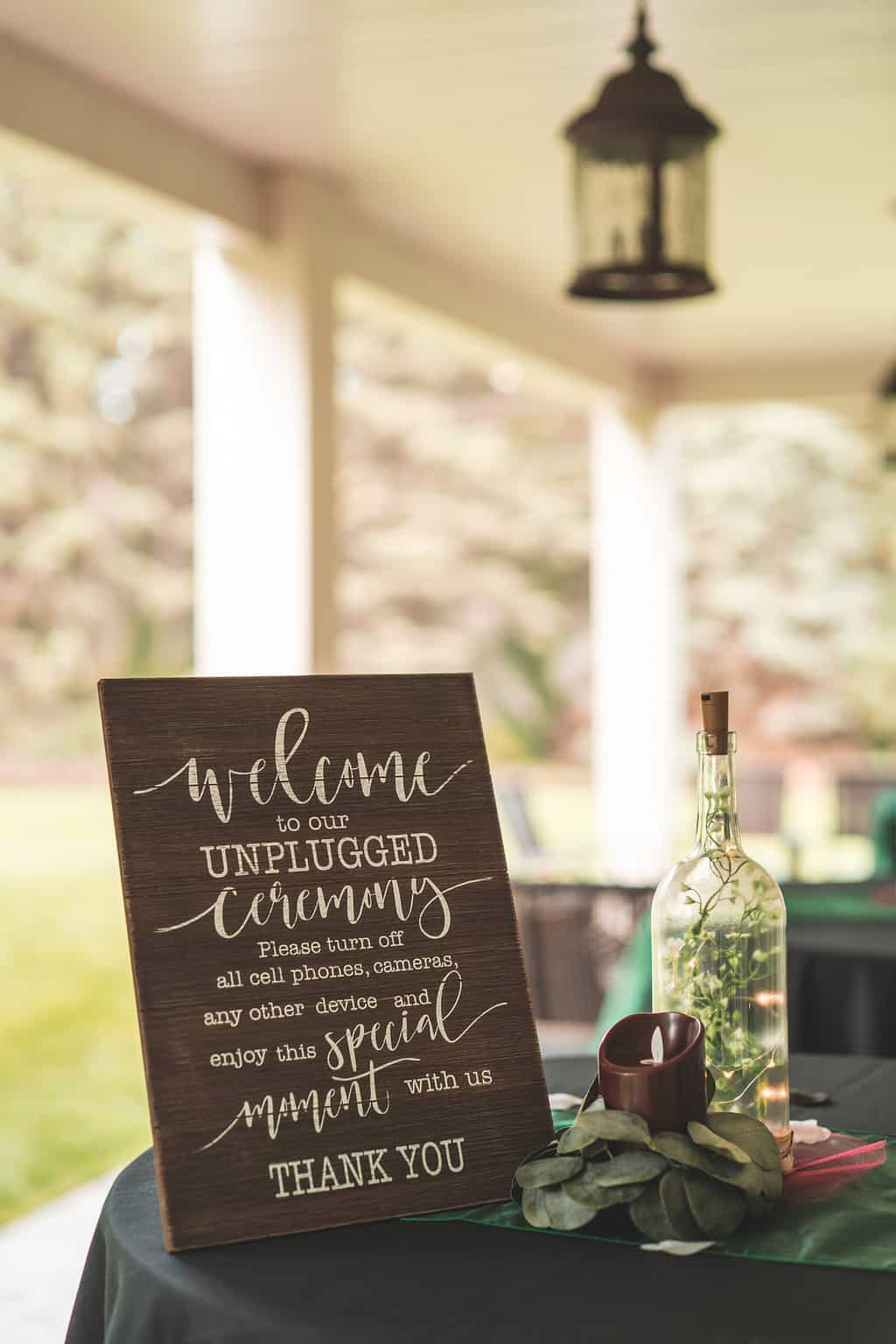 From The Photographer
Our couple today is definitely unique! Instead of settling down for a traditional wedding, they decided to have a wedding day that definitely suited their personalities. From Rayna's Gray Wedding Dress and unique bridal boots to the gorgeous Black Themed Decoration and themed floral work, this is definitely a unique wedding to remember!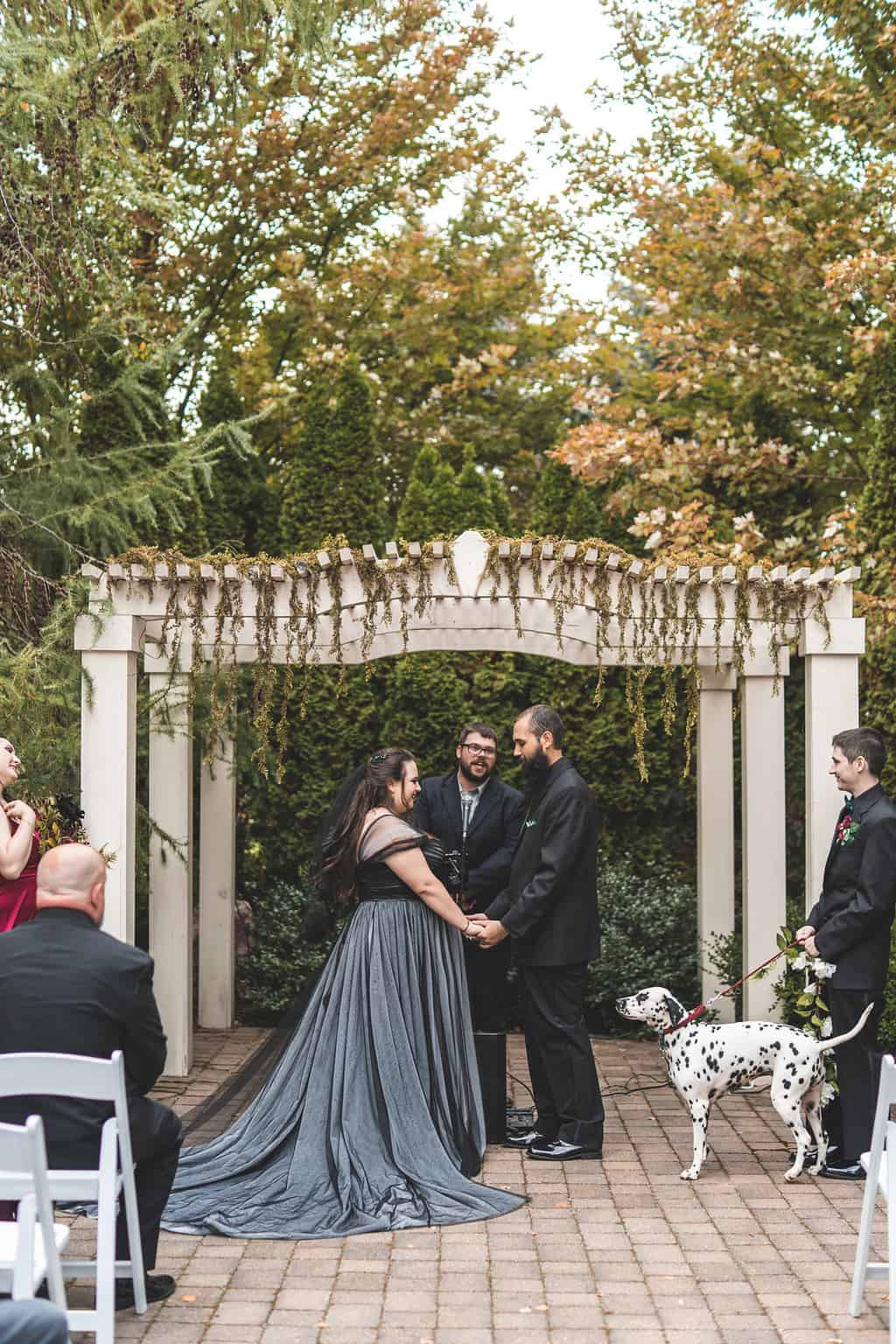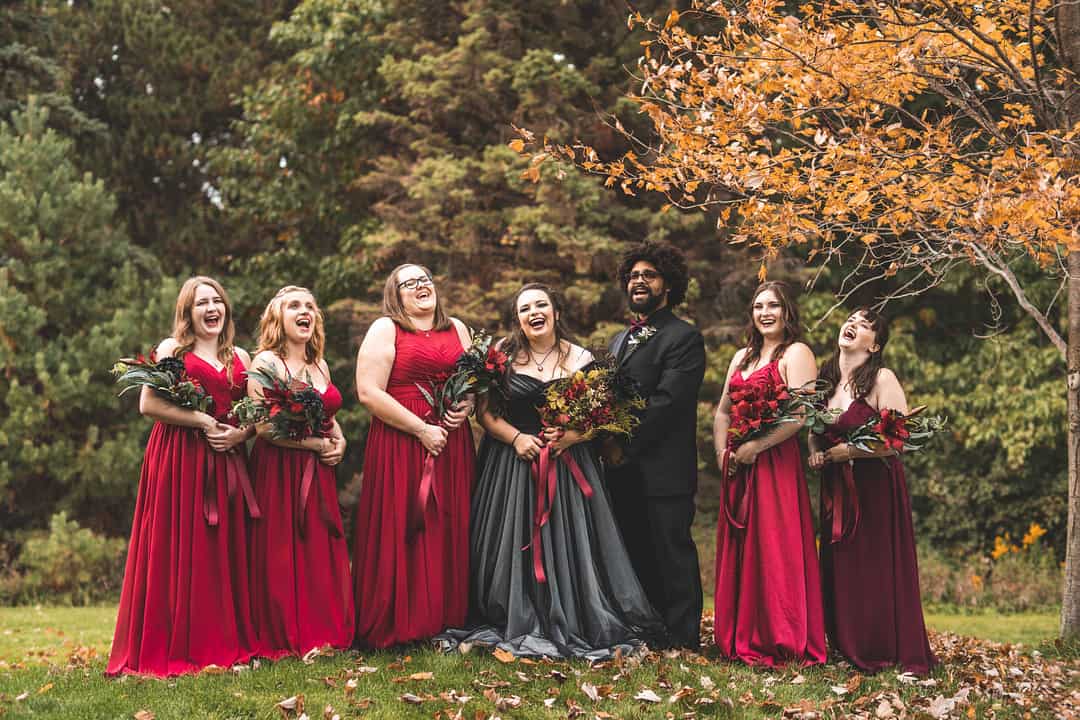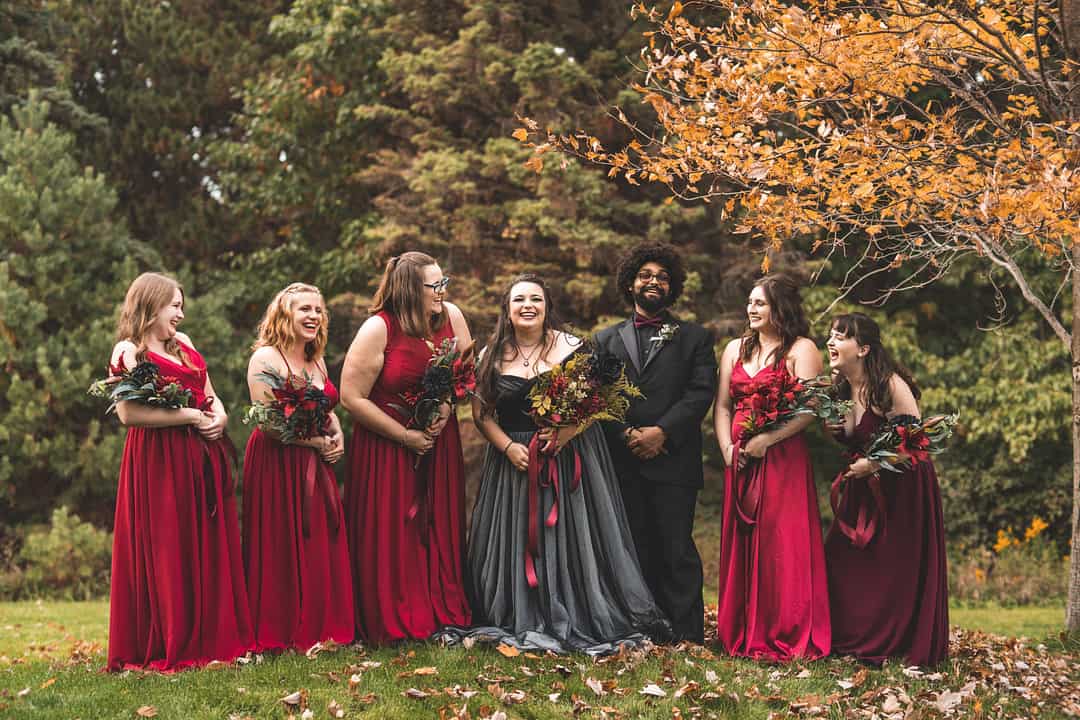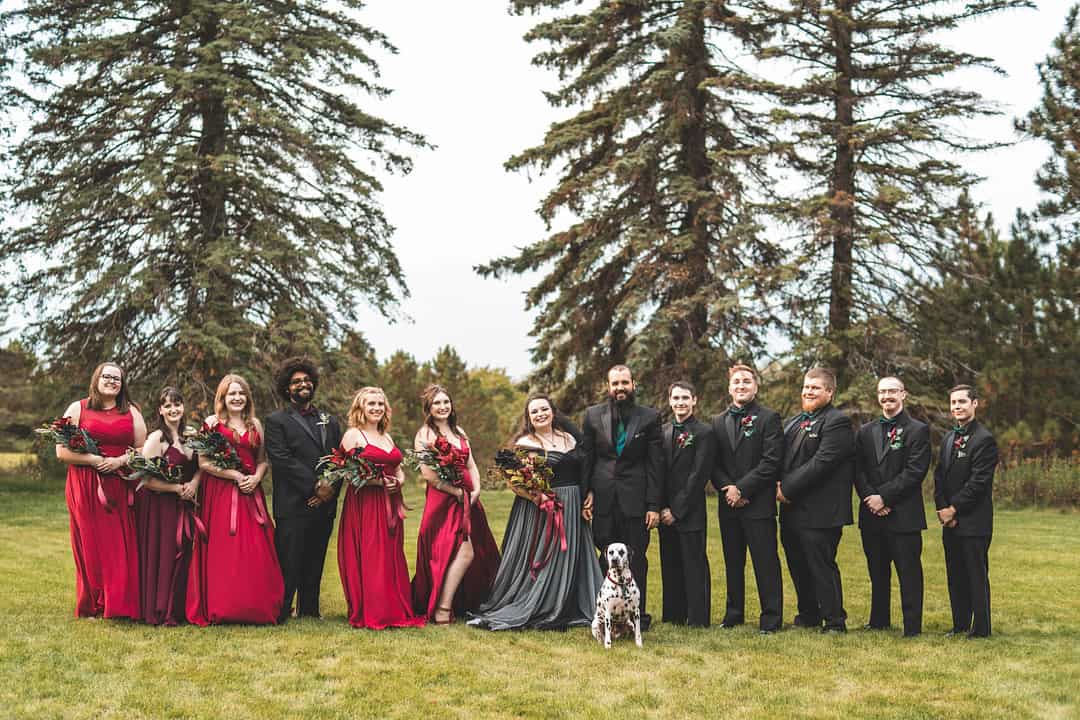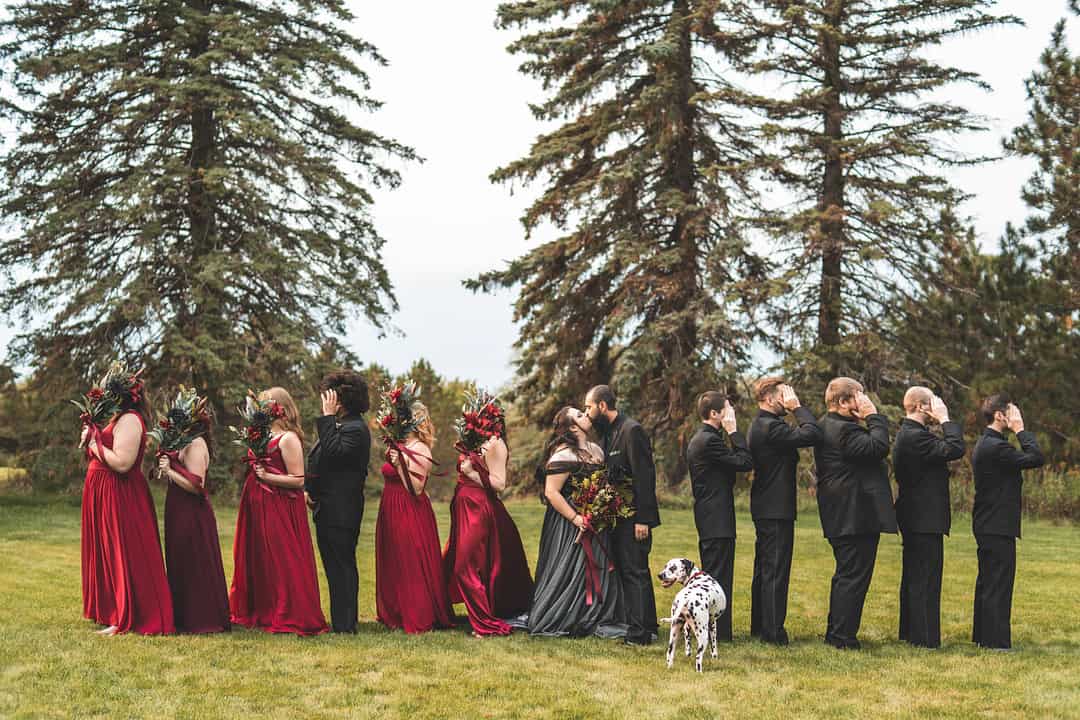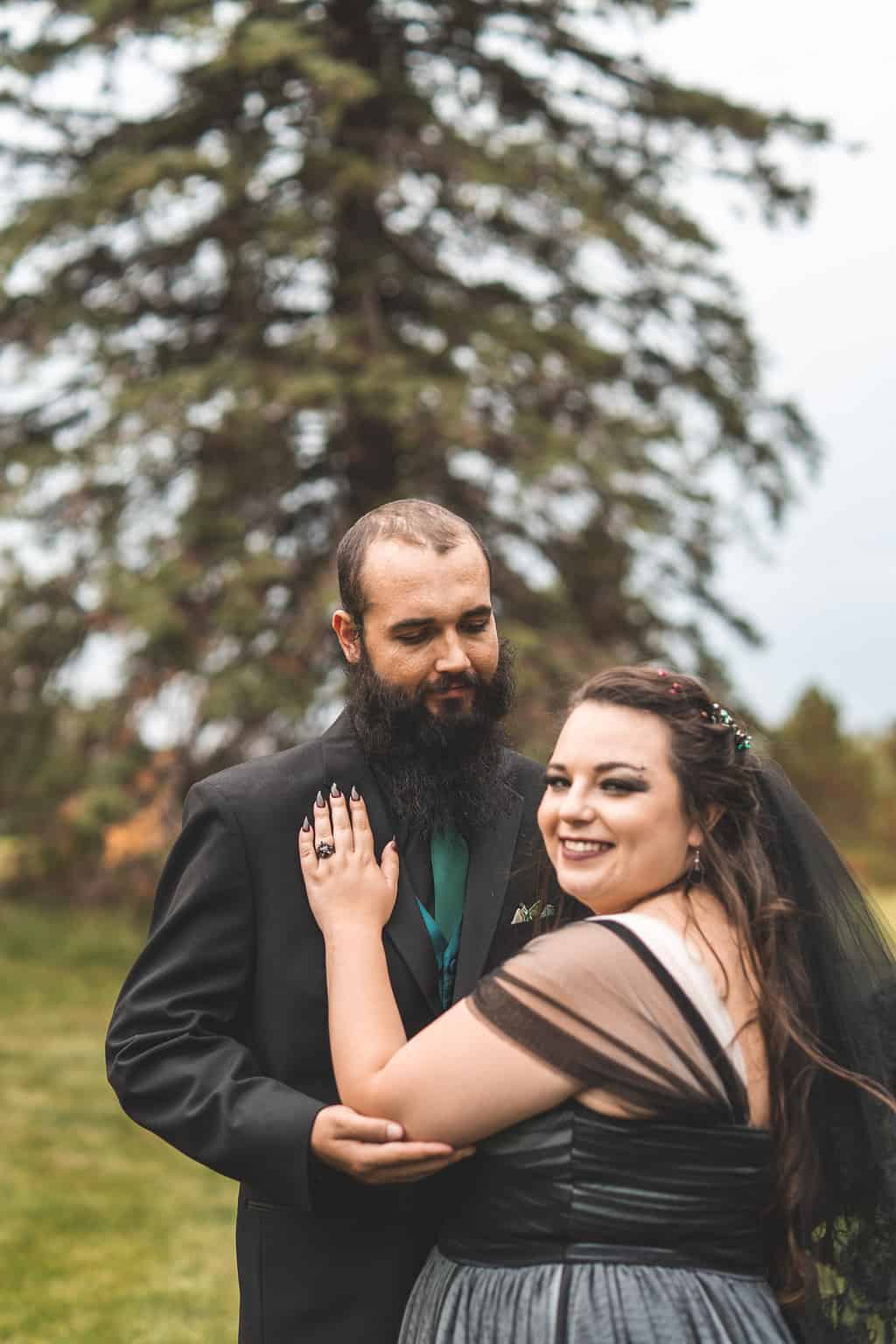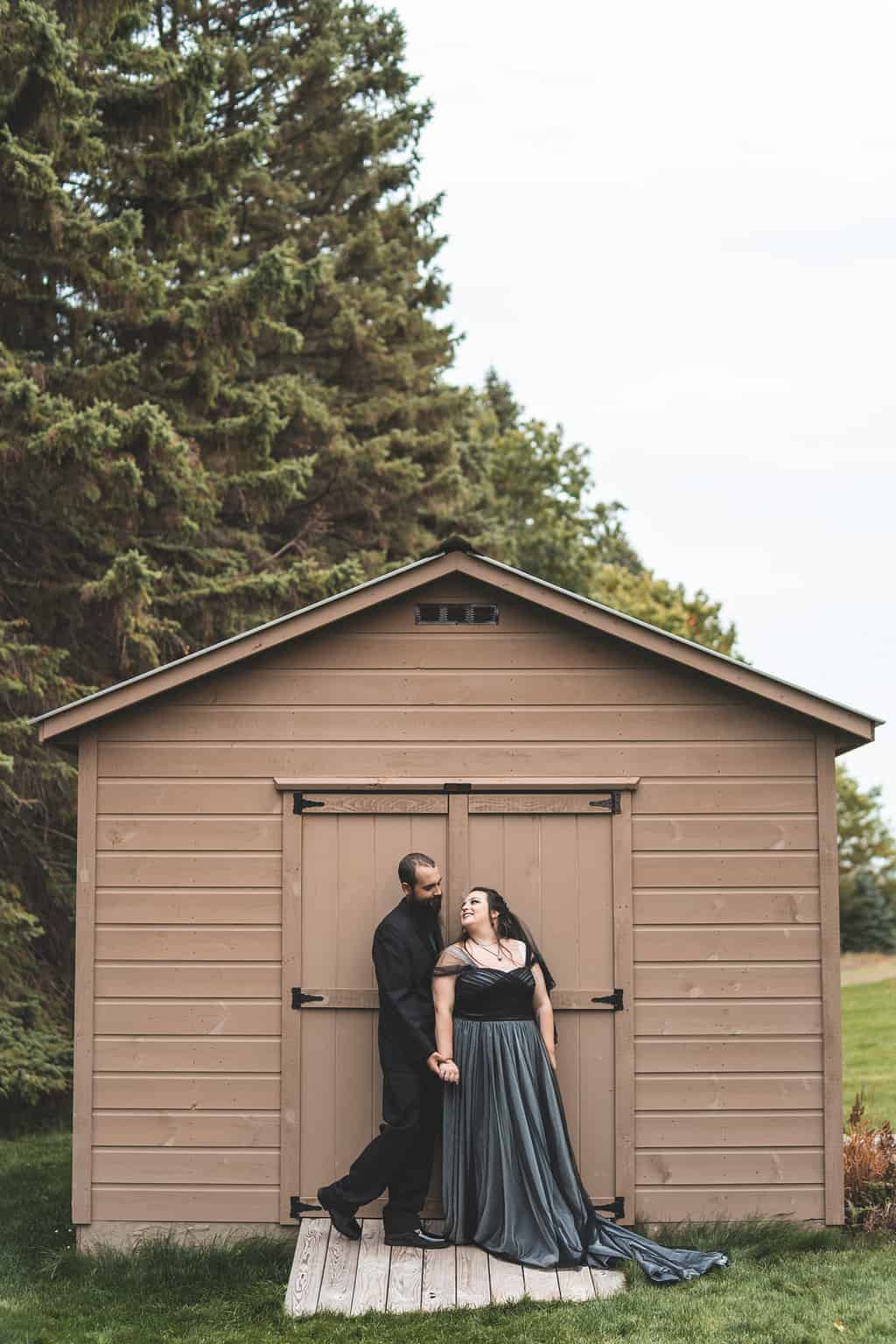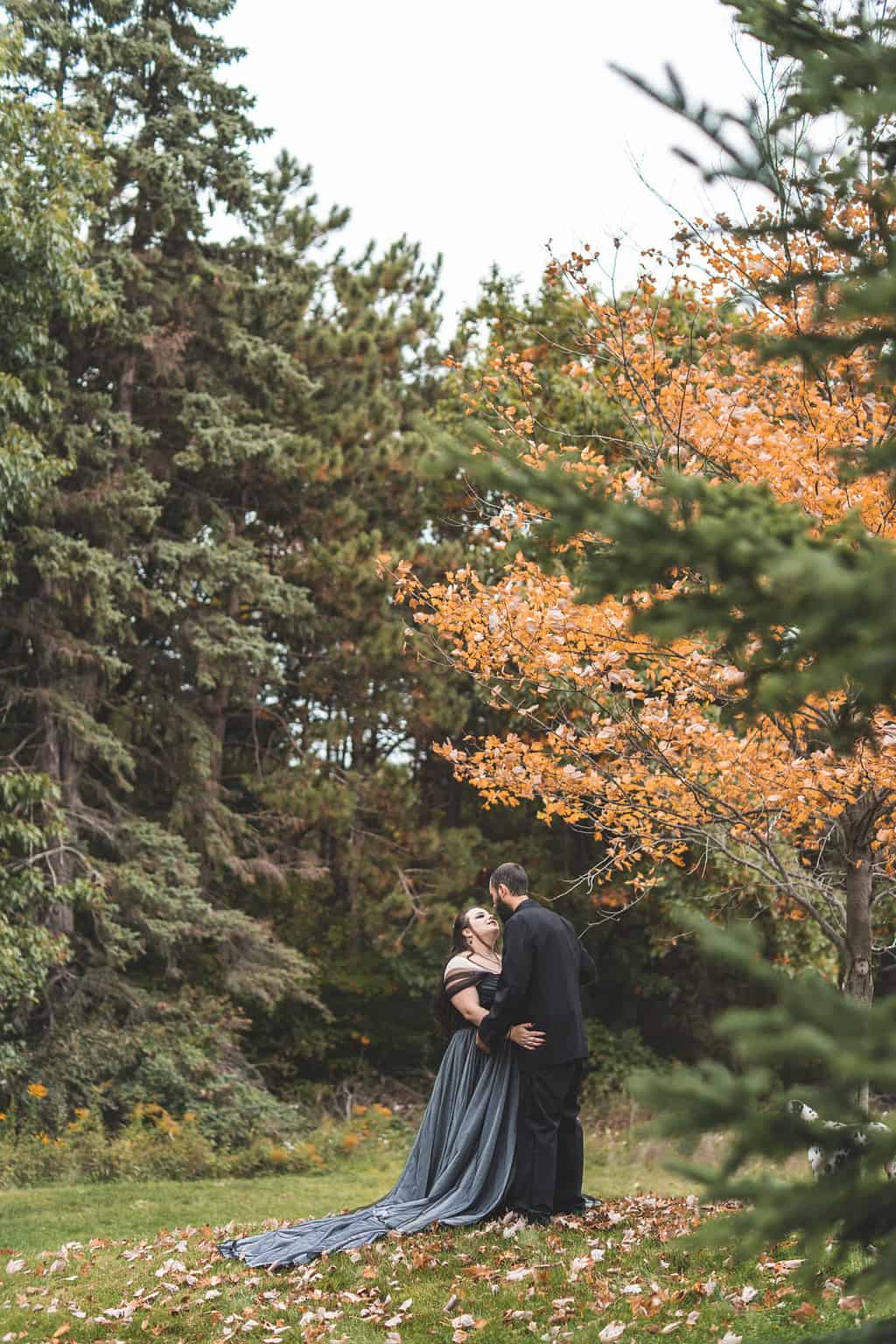 From The Bride
Tell us about your wedding! What was the inspiration behind your day? Did you have a specific theme, style or color palette? Did you incorporate any cultural or religious traditions in any part of your day?
I've always loved the darker side so I knew I wanted a theme that was loose enough that it didn't come across as Halloweeny or tacky. So I came up with "Moody Gothic Forest" and took traits from all of those to make a style. Our colors were Burgundy, Forest Green, and Black (with some birch colors to brighten it up some). I used a lot of greenery and fairy lights to achieve the "forest" part of the idea, and lots of dark-colored skulls and other gothic deco.
Let's talk wedding decor. How did you decorate your space for the ceremony and the reception? Was any part of the decor DIY?
We DIYed almost every deco piece, the centerpieces were all handmade by me with help from my Maid of Honor, I took empty wine bottles and filled them with clear water beads and bits of greenery and flower, then I wrapped them in fairy lights and put that on top of a stack of dark green books (some painted green haha) that the guests were allowed to take home. We also had a picture board my husband made for me out of a pallet, moss, and greenery.
What were the florals like in your wedding? Did you use flowers in any of your design elements like the bridal bouquets, centerpieces or ceremony backdrop? Did they play an important part in the overall style of your wedding?
We used a lot of greenery and garland in the overall decor. My mom and grandma actually put together all the bouquets, I went out and picked out some faux flowers that I liked and they whipped everything together beautifully for me. I actually didn't know what my bouquet looked like until the day before the wedding! But knowing my mom and grandma made them for me was so touching that I kept all the flowers to make a shadow box with.
Did you personalize the day in any way (food trucks, guest entertainment etc.)? What were some of your favorite parts of your wedding?
We had a photobooth for the guests and it was a hit! We also had s'more bar and a fire going that really made it feel like a great midwest night with our friends and family. My favorite part was our first dance and the food was also amazing. A memory that sticks out is just talking with my new husband at dinner, I think that's when it started sinking in that we were really married.
Let's talk fashion. How did you both choose your wedding day look? Describe the looks in detail.
I knew I wanted a black dress and my husband was very supportive of that, I wanted a classic poofy, flowing dress with a large train but I also wanted to be comfy so I opted for black platform Doc Matins for the shoes. Our favorite color is forest green so we wanted the groomsmen in black suits with dark green accessories and the groom had a dark green vest to stand a bit apart. The bridesmaids(and man) wore dark burgundy and red formal wear that worked beautifully with the groomsmen's fits.
How did you meet? Tell us about the proposal.
We went to school together and met in 6th grade 2006, we both had crushes on each other but never said anything until 2017 when we reconnected as adults and started talking again. In October 2019 he proposed in our hometown near his childhood house, it was private and intimate, everything I could've asked for.
What was the most anticipated or special moment of your wedding day?
My favorite moment was the first dance, we danced to "What Ifs" by Kane Brown. It was the first song he ever sent me saying it reminded him of me and when I listened to it the first time I could picture our first dance together, it was really romantic for me.
Do you have any wedding planning or marriage advice that you'd like to share with other couples planning their day?
Don't feel pressured to plan the wedding alone, if you need to make 10 calls ask your partner to make 5 of them. It's BOTH of you two's big day! Work together to achieve your dream wedding!
Associated Vendors
Caterer: Blue Heron Cafe
Event Venue: Fox Hill Event Center
Photo Booth Equipment: Falcon Film Studios
Dress Designer: Brides & Tailor LLC
Photographer: Falcon Film Studios