Click image to enlarge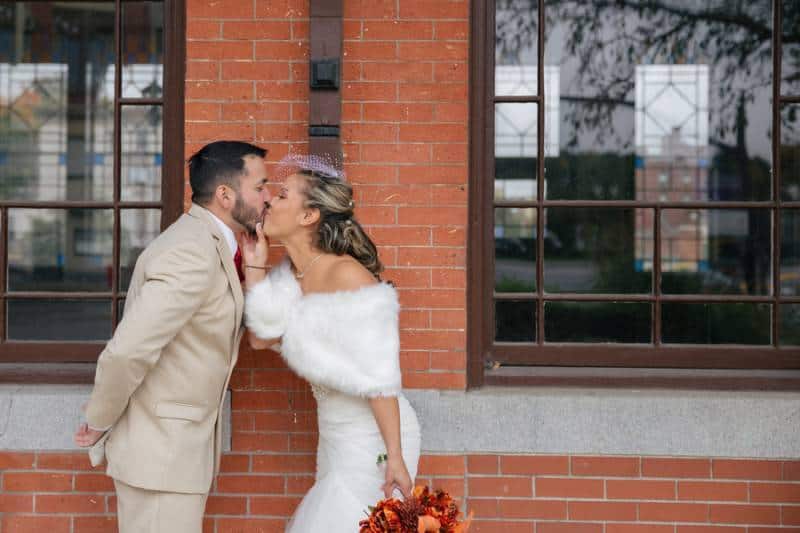 Like. Click to Vote
>
Vivid colors of orange, red, and purple adorned this lovely fall wedding – and it doesn't end there! Our couple, Vanessa & Alexander, had their ceremony in a medieval looking hall that they ended up looking like royalty being wedding in the earlier centuries, awesome. Since it was a fall wedding and the weather is a bit chilly, our bride wore a stylish wrap that brought more glam to her overall look. I also love her and her entourage's bouquet – the colors really popped out and it matched their equally vibrant dresses in purple. It was truly a colorful and beautiful day. Congratulations Vanessa & Alexander!
Photographer
What is the overall story for this album?
I think Vanessa and Alexander both wanted an intimate ceremony where they could celebrate with their closest family and friends. They stayed close to home at a local restaurant and it was all perfect for them.
What inspired the wedding day outfits?
The guys wore tuxes from Men's Warehouse with chuck taylor's to keep it casual. The ladies shopped at the AMAZING Ve'Lace bridal to find their dresses. Vanessa went for a more modern and fitted style.
What was your favorite part of the day?
I enjoyed watching the two families party it up on the dance floor. Both families were ready to celebrate and it showed.
Was there any Do it Yourself (DIY) projects? If so, can you describe them in detail?
Vanessa's mom Cheryl and her mom's best friend Alice did all the flowers, centerpieces, a Photo Booth, the desserts, and all decor. You can tell how much work they put into it.
What were the highlights from the ceremony & reception?
Their son Bryce stood up at the alter with them as they were wed. The justice of the peace actually married Vanessa's parents when they were married.
Was there a theme for the ceremony and reception?
They went with a fall theme but it was held in a medieval type venue so it really stood out.
What part of the ceremonies do you think was the most memorable for the bride and groom?
I think the fact that their son Bryce stood up there with them was memorable for everyone.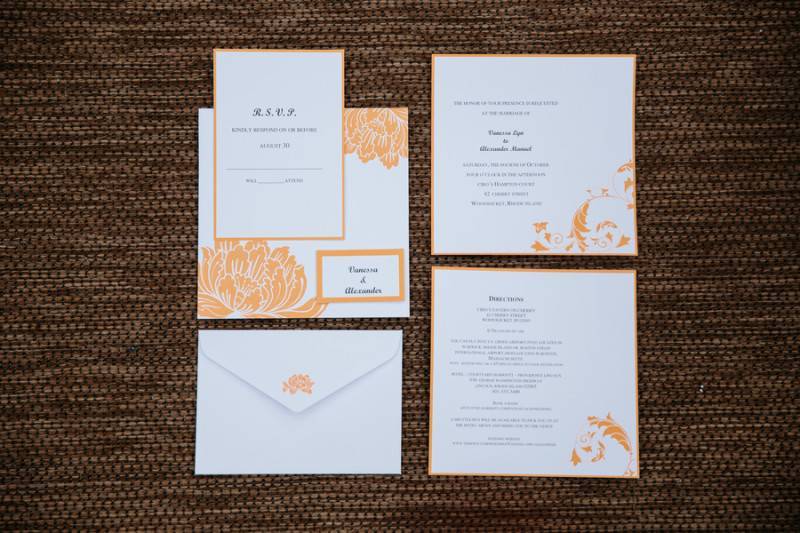 Vendors
Photographer:  Kim Lyn Photography, LLC
Tuxedo and Mens Attire:  Men's Warehouse