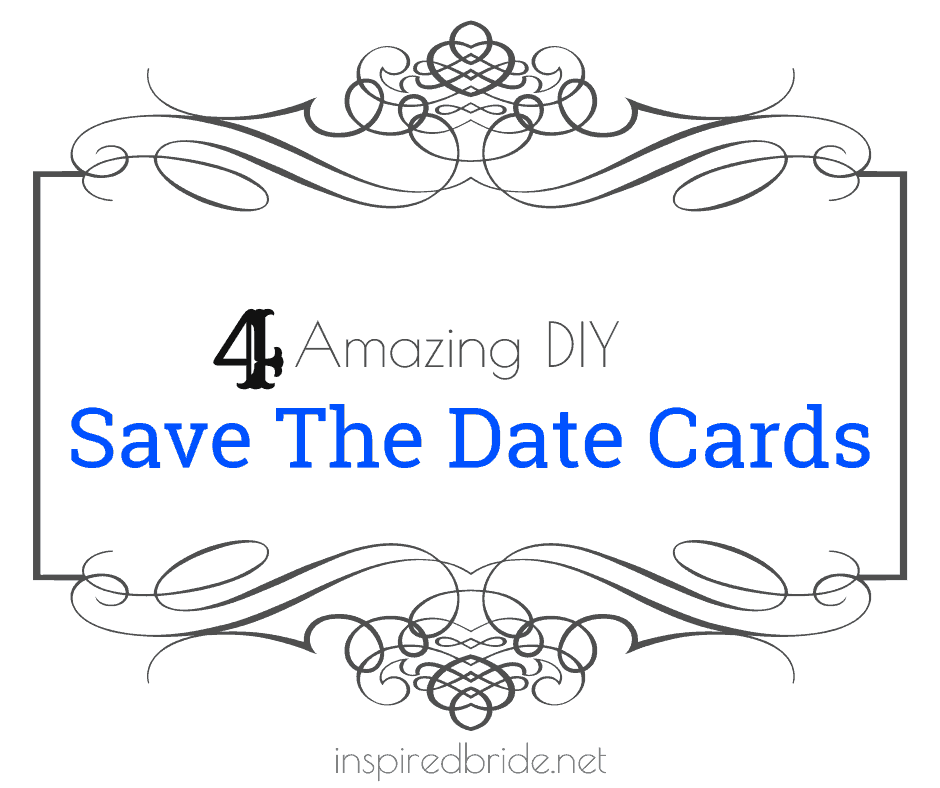 Do you want to send out beautiful save the date cards to your loved ones, without spending a fortune? You and your husband don't have to be art school graduates in order to pull off some very amazingly creative save the date cards. These D.I.Y. methods are simple to do, and really set the mood for your celebration!
1. Thumbprint Heart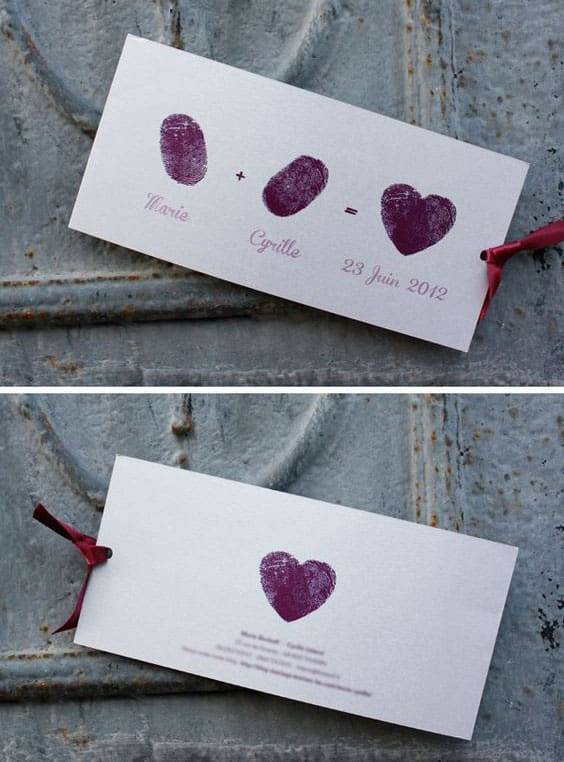 This simple card proves how very minimalist and still precious a save the date card can be! I love that the paper is cut a bit unevenly, and that there is a hole with a little ribbon attached. When you make something yourself, you are telling your guests how much love you have for gathering everyone together to celebrate your union. The imperfections make it even sweeter! Two separate thumbprints merge into a lovely little heart!
2. Use A Template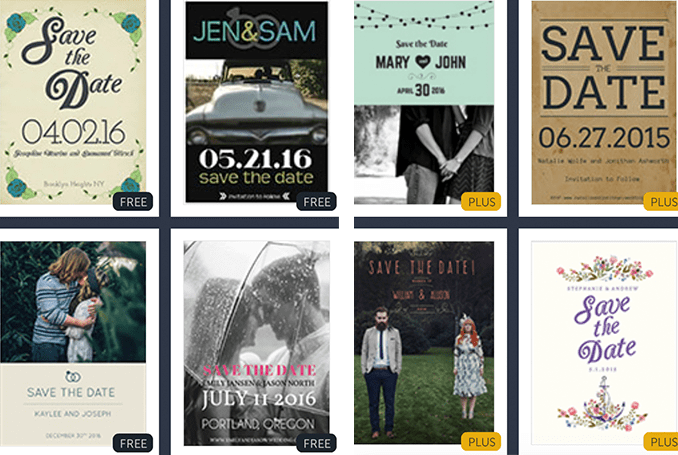 You can still be hands on but in a different way by crafting your save the date card with a simple, free graphic design platform. Try the graphic design programs offered via befunky.com (which is what the templates above are showing), or canva.com if you like. Graphic design templates enable you to create amazing save the date cards that are unique to you! Once you start playing around with the graphic design programs, you won't be able to stop. The steps are intuitive, with big buttons that instruct you to "create" or "add text" and "download" when you are done! Have fun experimenting with photos and fonts!
3. Splashy Colors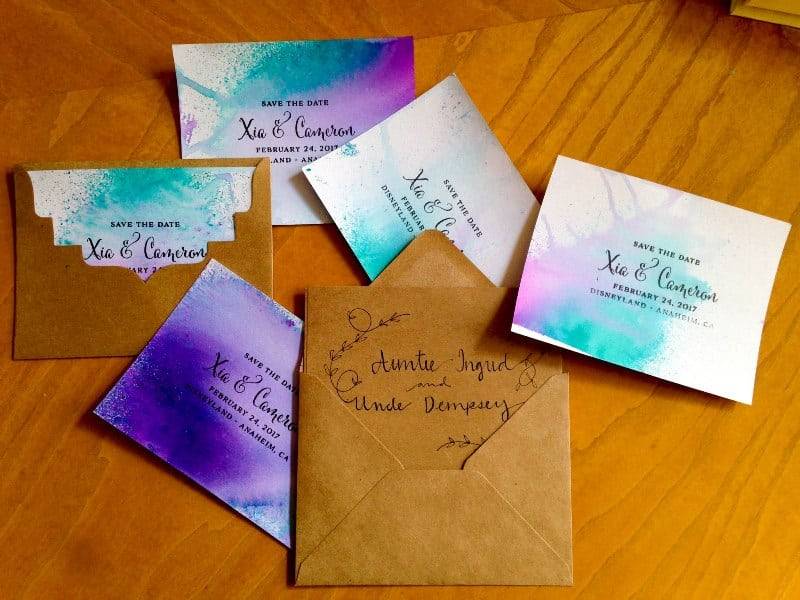 These artistic D.I.Y. cards are colorful and made with so much care! Your guests will be able to feel that you are paying attention to each one of them. A custom crafted stamp (which  you can buy on Etsy for just $30!) makes this project doable, while the hand written names on each give a beautiful personalized touch.  If you are not sure if your handwriting is up to par, check out this post all about calligraphy.
4. Magnet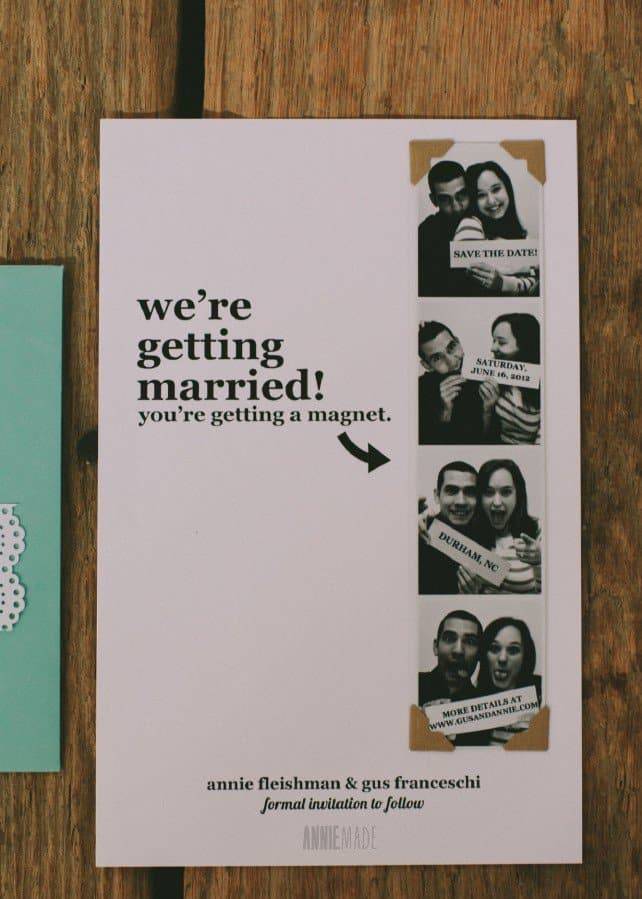 This D.I.Y. save the date card gives guests an actual magnet to put up on the fridge! Of yourse, Annie of "Anne Made" says she was happy to note that guests left this quirky magnet up long after the event had passed. What a success! This magnet can be made with a photo strip template, some photo paper, and magnet board that you can buy at craft shops. Although the end product looks so good that it might seem impossible to pull off, it is actually quite doable. The instructions that Annie provides are super detailed, and the result is so unique!
Your save the date card might be the first thing that friends and family see related to your wedding. Set the tone for the event to come, and have fun sharing your happy news! These cards don't have to cost a fortune. With D.I.Y. projects like these, you can create your cards on a tight budget. Your care and attention will make your guests smile. Let me know what you think about these projects in the comments below!