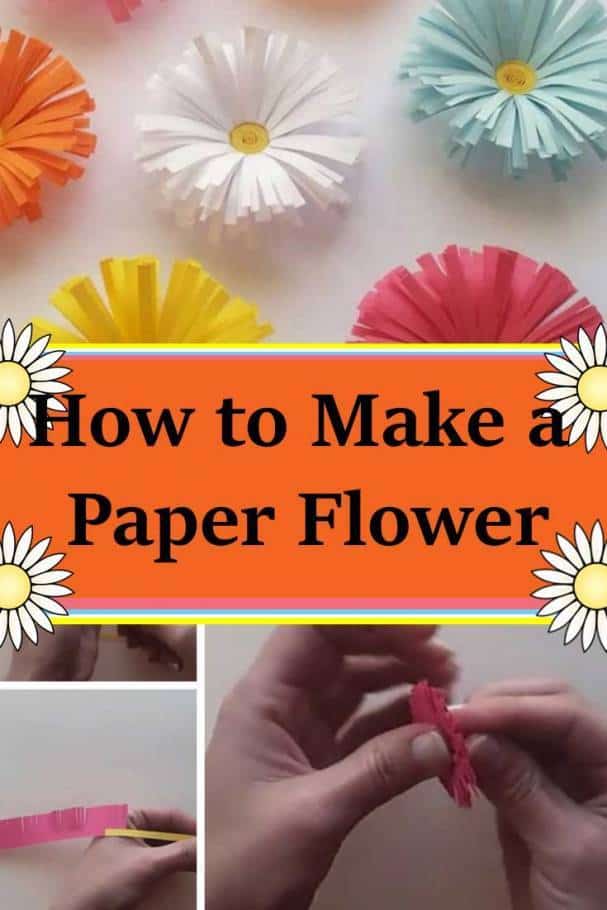 Paper flowers are quick, simple and inexpensive to make. They are fascinating and surely will never wither. In fact, you can create bundles of them in just one hour. Also, you can find the materials around your house. If the materials are not enough to make the number of flowers you want to obtain, then you can buy them at a local store for a few dollars.
What you Need:
In this tutorial, we are going to make paper daisies. First, choose any two colored paper (make sure they compliment each other). Cut 29 cm x 2.5 cm strip from one paper and 29 cm x 0.5 cm from another. On the first strip, draw a line 0.5 cm from the edge. Get the scissors and start making small cuts up until the line. Make sure the width is somewhat equal. Do this all the way up to the end.
Grab the second strip and glue. Apply glue at one end of the second strip. Turn the first strip over and place the second strip on its other end. Hold the other end of the second strip and start rolling towards the first. Do this slowly and carefully. Secure the end with glue.
Next, we start opening the flower. Press your finger at the center of the paper flower. Do this repeatedly until the petals completely open.
For the petals to open fully, turn the flower and gently press them down towards the button. Turn the paper flower over again and lift some petals to give it some texture.
And that's it! You have your first paper flower. Make dozens of them. You can glue them on a flower ball to create a beautiful wedding centerpiece or decor for your reception. They are so gorgeous guests will definitely ask you how you did it.
Watch How it is Done
Save all the Steps Above through this Bokmarklet