If you decide that you'd like to create the food for your wedding, this delicious dessert can make things easier on you. You can make this a day in advance and freeze until 15 minutes before time to eat it. Also, you can customize it with your own favorite ingredients.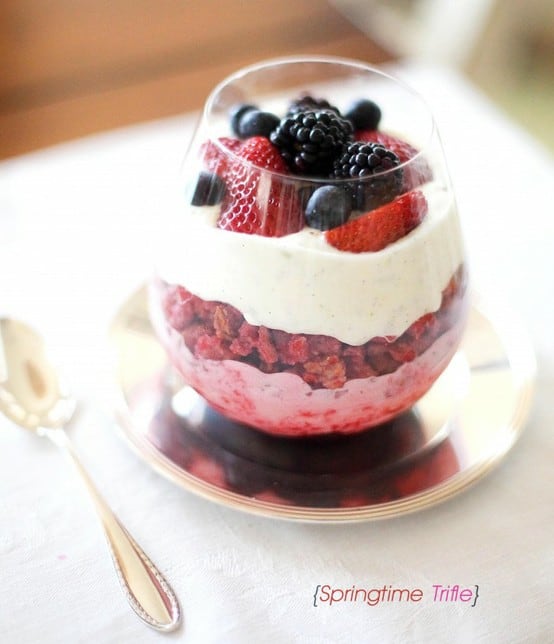 Here's what you'll need:
1 Clear Glass for Every Guest
Pound or Sponge Cake (A 1lb cake will serve 6 guests)
Whipped Cream
Orange Sauce (or any other sauce you love; caramel, chocolate, etc.)
Orange Ice Cream (or any flavor you love)
How to Make It
First, layer a slice of sponge or pound cake into the glass. Then, place the orange sauce on top generously. Add a layer of ice cream and then top that off with a layer of whipped cream. You'll continue to layer the ingredients in the glass until it's full. You want to cover the top of the glass with clear plastic wrap if you plan to store it in the freezer for a while.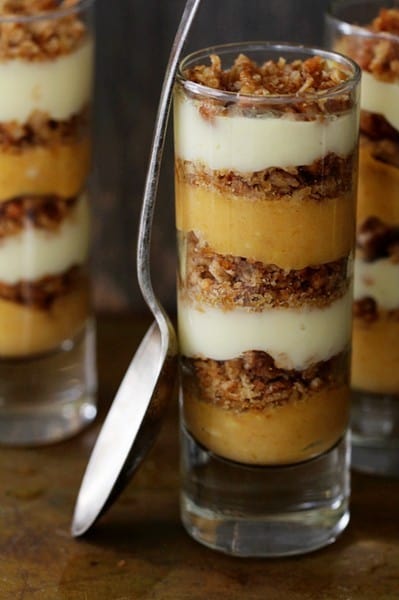 Garnishing the Dish
You can make the dish look extra special with a little garnish. Use a fresh mint sprig for citrusy trifle dishes and you can use shaved chocolate for chocolate and caramel trifle dishes. This one is really delicious and you can literally use any kind of ingredient you want. Substitute pie crust for the cake and use pie filling instead of ice cream.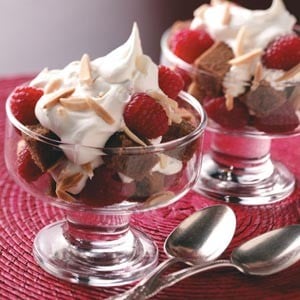 The greatest thing about this dish is that it looks fantastic. Be sure to use clear glass containers to show off how lovely it is.