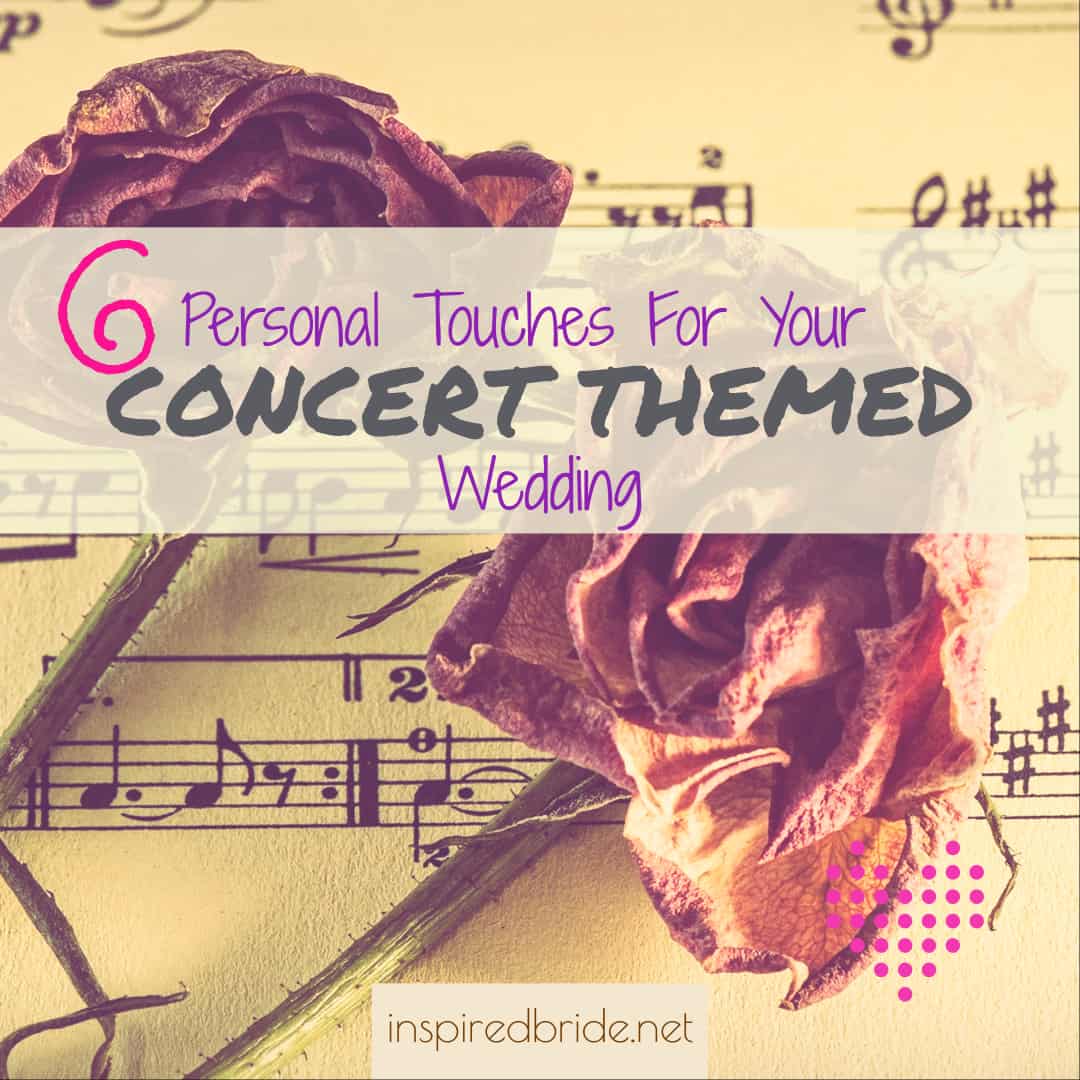 Concert themed weddings are so fun to dream about, because they are lighthearted and fun spirited. Concerts in themselves are a time for pleasure and enjoyment, and when you pair those sentiments with a wedding — watch out! The good times are off the charts! Little touches make your theme come alive. Use the concepts in these visuals to inspire touches for your own specific theme, be it country, classical, or rock and roll! With the right details, you can create an event that is truly unforgettable.
1. Save The Date Tickets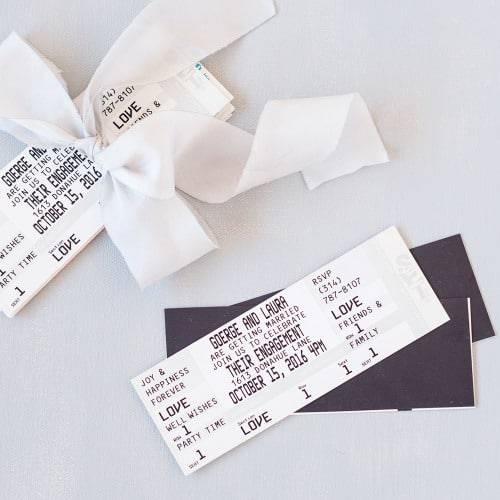 These fantastic little save the date magnets are such a great idea if you are planning a concert themed wedding. Get guests excited from the get go!
2. Rock and Roll Records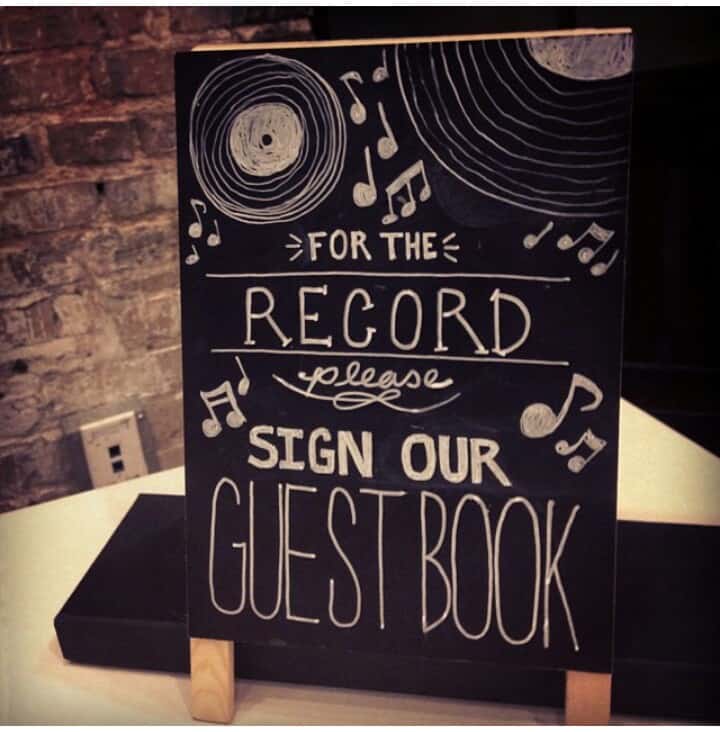 This chalk board guest book station sign is easy to make by hand. It is a simple D.I.Y personalized touch, with a charming effect!
3. Musician's Corsage
This groom's corsage is a cool touch for the musical men out there. For a concert themed wedding, you could tailor this idea to match the concert type of your special day. Blue grass banjo? Jazz saxophone? The sky's the limit! Find a little instrument and pair it with a flower to give it that traditional element. This will be a great memento to save or frame after your big day has passed.
4. Vinyl Inspired Invitations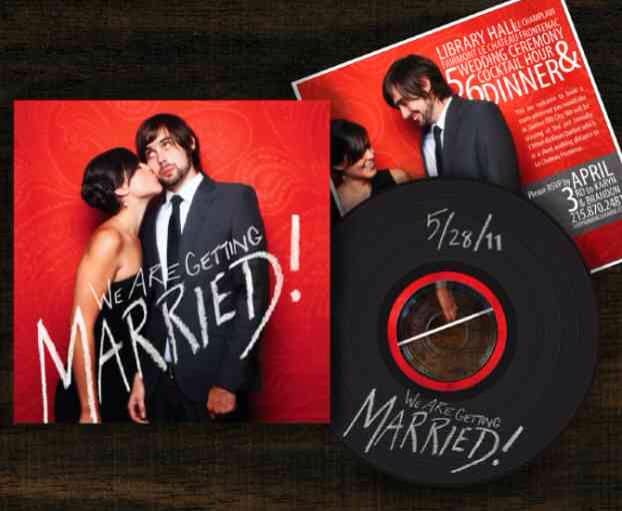 This creative couple put together a playlist to include in their wedding invitation. The hand typography is done with chalk, and the CD is printed to look just like vinyl. I love it!
5. Notable Bouquets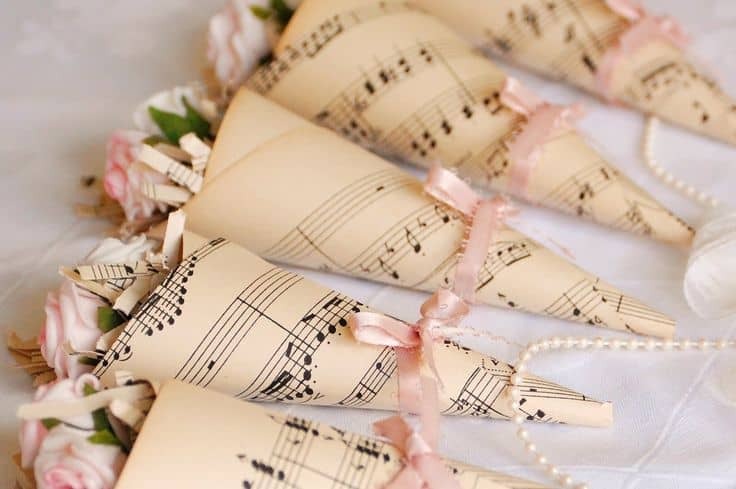 Wrap your bridesmaid bouquets in musical notes, if your concert theme is classical. This is a sweet touch that is budget friendly. A similar concept that I saw, which was just as lovely, was paper flour bouquets made with sheet music. If the paper you find is stark white, you can die it by soaking it lightly in black tea!. You could also look in vintage shops for music books that are already yellowed, or print out notation on a sepia toned paper.
6. One Night Only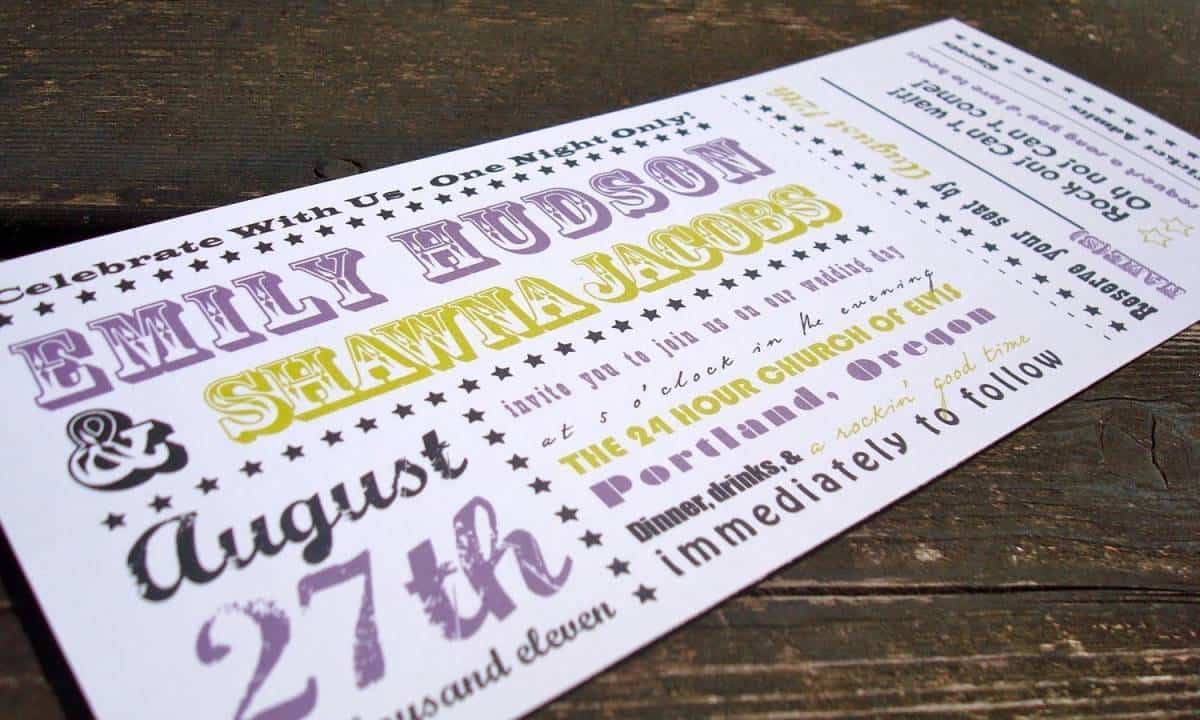 In addition to concert ticket save the dates (or instead of) you could give your guest concert ticket inspired wedding invitations. The playful wording on the tickets above make this invitation a win! When your guests tear off their ticket stub, they can RSVP as "Rock on!" or "Oh no!". Perfect for an informal wedding bash.
If you are having a concert themed wedding, there are so many personal touches that you can add in. From the save the date cards to the ceremony itself, the possibilities are endless. Think about the specifics of the concert theme that you hope to portray. Is it laid back, or formal? An outdoor indie fest, or inspired by a sting quartet? These clarifications will draw you towards the touches that are perfect your your wedding day. I hope that these ideas spark some inspiration in you, and I can't wait to hear what you think! Just drop a comment below!