Is the city where you're getting married a steal or a super-splurge? No matter where in the world your wedding will be – even if you're getting married in Manhattan (yikes!) – here are our best pieces of advice on how you could save.
First things first.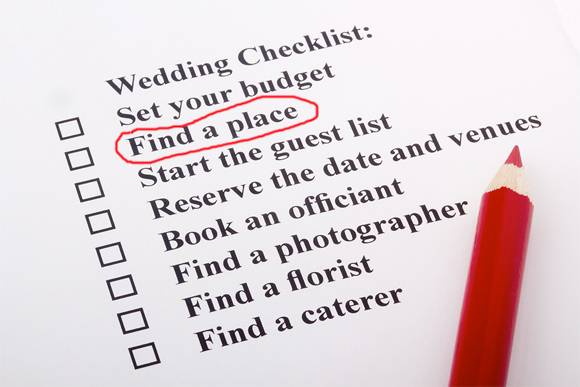 Get a list of what's truly important to you: a fabulous couture wedding gown, a gorgeous venue with spectacular sceneries, or great food that your guests will be talking about even after the event. It will be helpful to figure out such critical details as early as possible. You can then consciously spend more for them and a little less on others that are not in your priority list.
Trim your guest list.
Keeping your head count in control is the easiest way to cut your budget. Tip #1: Consider a smaller venue. It will force you to stick within a strict number. Tip #2: Only extend plus-one invitations to friends or relatives who are also getting married.
Think double-purpose.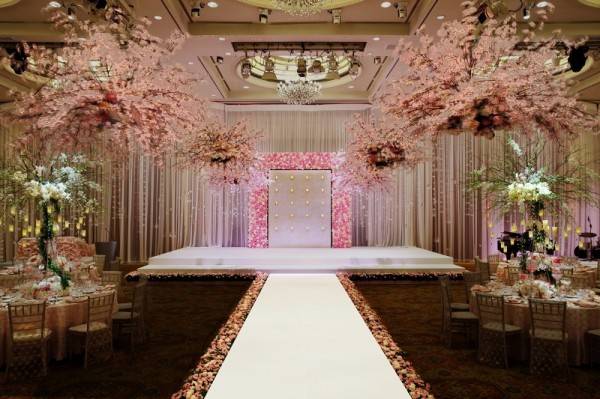 Getting married at the same place where you will have the reception is the best trick. The photo above shows a venue that can be perfectly used for both wedding ceremony and reception. Think about how much you could save and after marriage you can always share your assets this is one of the small benefits of marriage – no need to book transportation!
Plan by season.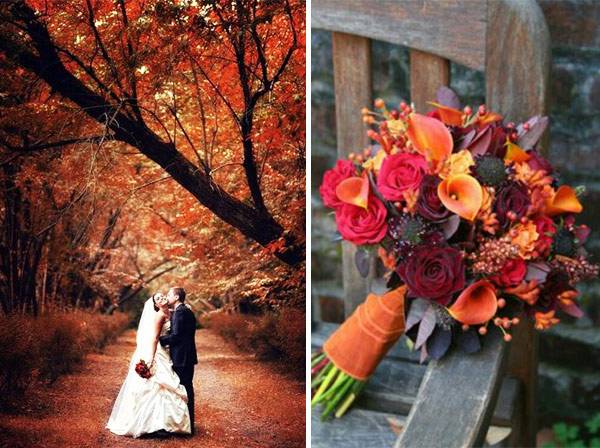 Believe it or not, the season plays a huge role in your wedding planning. Buying flowers and food in season will get you fresher products at a cheaper cost. Set clear directions to your florist regarding color feel rather than specific petals. Same goes for your other vendors – give them the flexibility to perform their job. Consider a photo of a fall wedding above and see how the orange leaves created a magnificent backdrop for free!
Before booking with any wedding service, keep up a system that stores all your price ranges. The more devoted you are to your list, the less chance something will slip through the "b" word – budget. It's a reality every couple encounters. Yes, getting married is expensive especially when you are located in fortune cities like Manhattan, Long Island, NY or Chicago. Yet, how we wish these tips could help you keep on track!