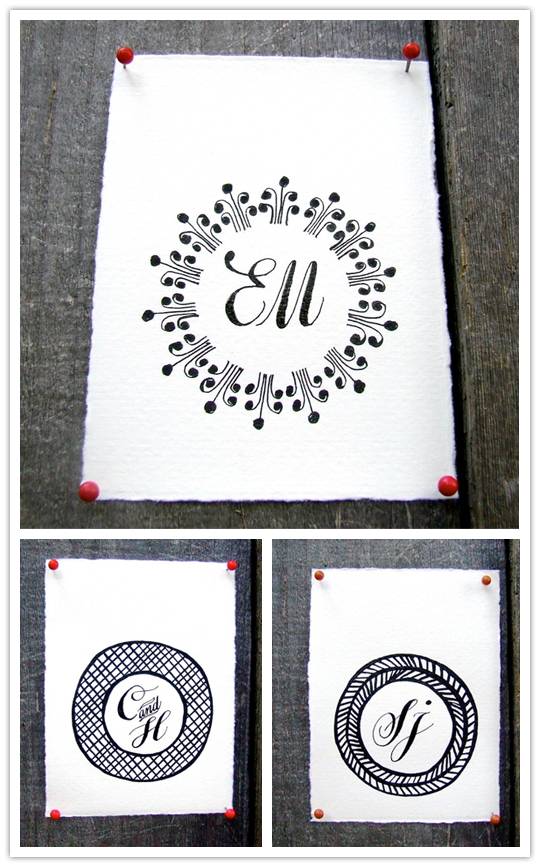 Sorry for the late post today, everyone! I didn't preschedule anything because I was out in New York, and thought I'd be home a lot earlier than I was. Our flight was delayed, and along with it, this post! Onto the good stuff…
It's hard not to absolutely adore great calligraphy, but sometimes – especially when you're on a budget – it's hard to justify the expense when you want to splurge on something that will be a little more "permanent". K is for Calligraphy has a come up with a great way to include the beauty of hand calligraphy with less of a ding in your pocket. For $45, you get a custom monogram that can easily be incorporated into your invitation suite, your favor packaging, decor signage, programs, and other details – and not only do you get your original black and white hand lettered design, but you get a PDF format as well! The PDF can be provided to your graphic designer or vendors to create a consistent brand across your entire event. Check out their available designs (or request a custom design) through their Etsy shop.
Images from K is for Calligraphy.