If you've been thinking of wearing a celebrity wedding dress that isn't white, you should know you're not alone. Many celebrities go with colorful dresses rather than white ones. Here are a few celebrities that have gone with very non-traditional wedding dresses.
Gwen Stefani
Rather than wearing white for her wedding day, Gwen Stefani chose an ombre pink and champagne colored dress. Her beautiful silk dress was custom made by John Gailliano for her big day.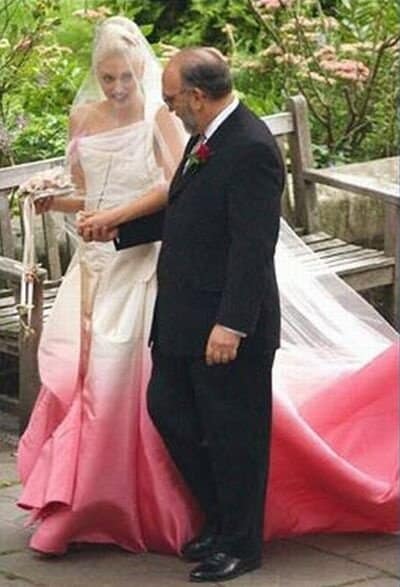 Reese Witherspoon
Reese chose a beautiful pale pink dress created by Monique Lhuillier for her wedding day. This gorgeous dress brought out Reese's flawless skin and was paired with a floor-length veil.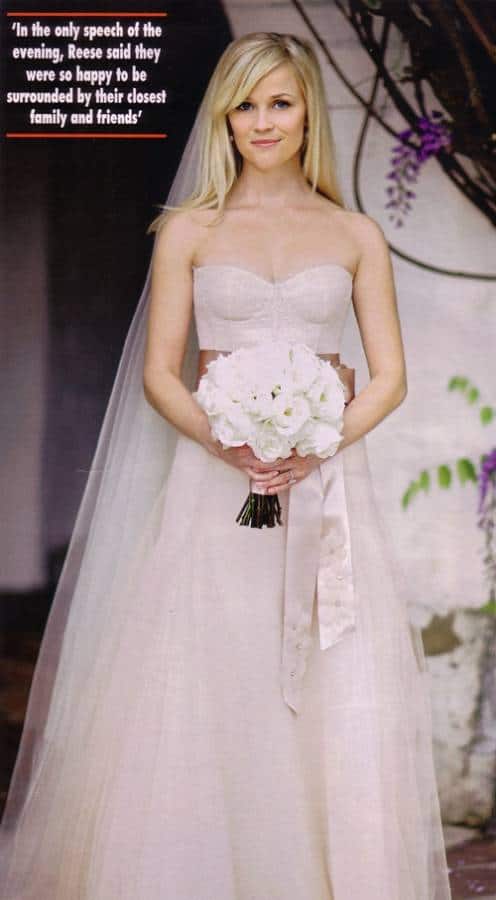 Anne Hathaway
Anne Hathaway also chose pink for her wedding day; a gorgeous, custom-made Valentino dress that was worthy of a princess. It features a gorgeous veil that was very whimsical and charming.
Amber Tamblyn
Amber Tamblyn went completely in the opposite direction of tradition and chose a striking yellow dress for her wedding day. She arrived by canoe to her wedding and then walked barefoot down the aisle. As a redhead, the dress was gorgeous on her.
Cynthia Nixon
Cynthia Nixon (also a redhead) wore a charming green Carolina Herrera gown to her wedding. The pale green color (which almost looked yellow) worked very well with Cynthia's hair and skin tone. It was a very attractive look.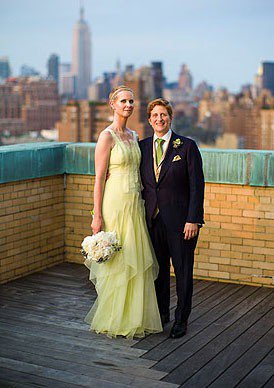 There you have it – non-white wedding dresses are in, so if you've been tossing the idea around for a while, just go for it!