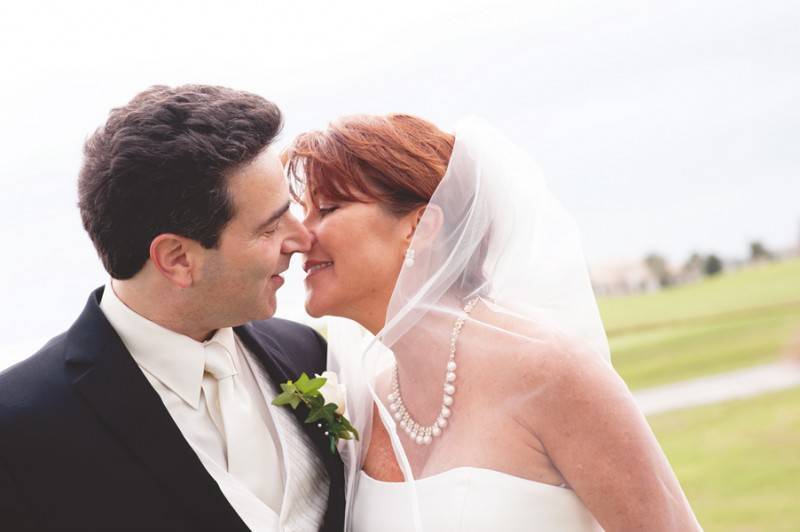 When a wedding makes everyone cry, even if you're not a family or friend of the couple, it means that the feeling of love and happiness is so genuine and intense that people just can't help but be emotional. This is what happened when the wedding of Caryl & Mark pulled on Liz Cowie of Liz Cowie Photography's heartstrings as she recalled and narrated how our couple's story of second chance will definitely bring back a person's faith on love.
Surrounded by family and friends, their wedding encompassed elegance and tradition that certainly made for beautiful shots of not only the bride and groom, but everything around them as well.




This is a story about finding love the second time around. A story about blending families and showing people that love is out there.

What inspired the wedding day outfits?
The Classics. Mark and Caryl are very stylish, simple and elegant. Caryl had two dresses. One gorgeous long gown for the ceremony and then a fun shorter party gown for the reception.
What was your favorite part of the day?
Hands down, my favorite part of the day were the toasts. I must preface my favorite moment by telling you that I am a hopeless romantic at heart. It is utterly impossible for me to control my tears even if they are joyful ones.
So it was not surprising to me that I found myself once again looking misty eyed through my lens as I shot this gorgeous, intimate dusk wedding. But the moment that will forever be etched in my heart and soul was during the reception when the groom's daughter stood before the guests, raised her glass and began her toast.I already knew that there was some serious love in this room. I knew that this was a second marriage for both the bride and groom. The groom's daughter, obviously overcome with emotion, spoke about how she, having experienced her parents divorce, could see that her father had so very obviously found his soul mate, how she had never seen him happier and how his new wife was like a second mother to her. Not a dry eye in the house. Including mine. This moment was so moving and poignant to me, almost beyond words.I know that I did not adequately capture the beauty in her toast and the hugs afterward in my photographs. I was literally overcome with my own emotion because she touched something so deep inside me. That beautiful young woman has no idea how she impacted my life. She gave me hope.
What were the highlights from the ceremony & reception?
I loved that they incorporated a "wine box" into their ceremony. They are huge wine lovers and they chose a special bottle to hide away. They also wrote cards to each other. Super romantic.

Vendors
Photographer:  Liz Cowie Photography
Dress Store:  Davids Bridal
Event Venue:  Duran Golf Club