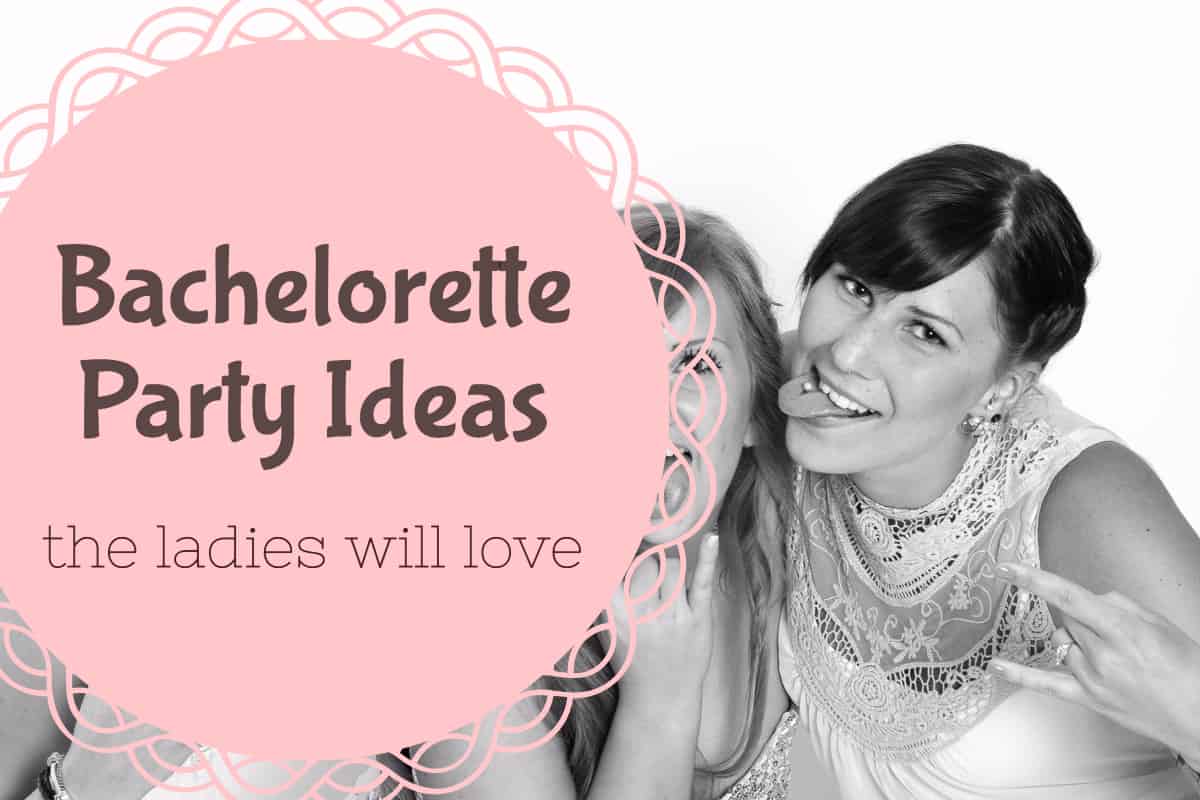 The bachelorette party doesn't have to look like its stereotype: bar hopping, boozy dancing, and penis-shaped banana pops. Although, if you want to include those things, go right ahead! There's no right or wrong way to have a bachelorette party, but we're here to share some new ideas to help you think outside of the party planning box. We think the ladies will love these fresh and unique bachelorette party ideas.
1. Make Glitter Ice Cubes
Photo by Something Turquoise
Move over floral-infused ice cubes! Here comes the glitter cube! It's time to step up your frozen water game by filling your ice cubes with chunky glitter and using them as decor in the wine/champagne bucket. If you can find edible glitter, great! If not, just remember not to put these pretty cubes into your guests' drinks.
2. Play a Hilarious Party Game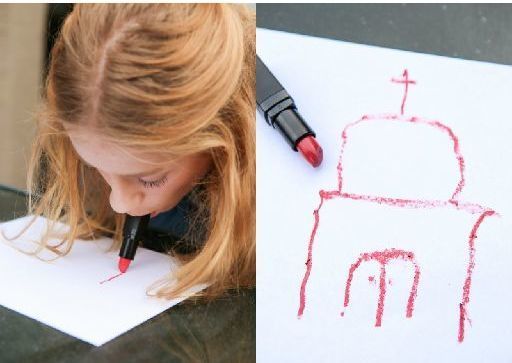 Photo via Play Party Plan
One bachelorette party game you should definitely put on your list is Kiss the Bride. For this Pictionary-with-a-twist game all you need is paper and a few tubes of cheap lipstick. Write down some bachelorette party and/or wedding topics on strips of paper and put them in a bowl. Each guest can then draw from the bowl and be timed as they try and illustrate their topic with the lipstick. The catch is, there are no hands allowed, so each contestant must draw the picture with the lipstick in her mouth!
3. Have a Picnic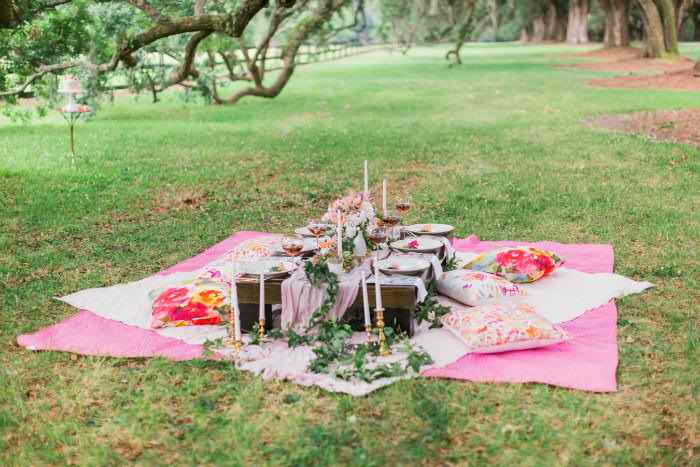 Photo by Ava Moore Photography via The Bach
Bachelorette parties don't have to be all-night affairs spent drinking and dancing. If you fancy something more laid-back, but equally as fun, consider an afternoon picnic. Find a shaded area and set up the space with large blankets or quilts, pillows, and a low table. You can also decorate with flowers, candles, and balloons to make it extra special. Serve something simple like finger sandwiches, cake, and champagne.
4. Hand Out Bachelorette Swag Bags
Photo by Two Lee Photography via The Bach
Everyone loves receiving a gift, so start your party off right by handing out swag bags filled with all kinds of bachelorette goodies: tee shirts, temporary tattoos, hair ties, mini bottles of champagne, hangover kits, candy, accessories, etc.
5. Build a Bachelorette Bucket List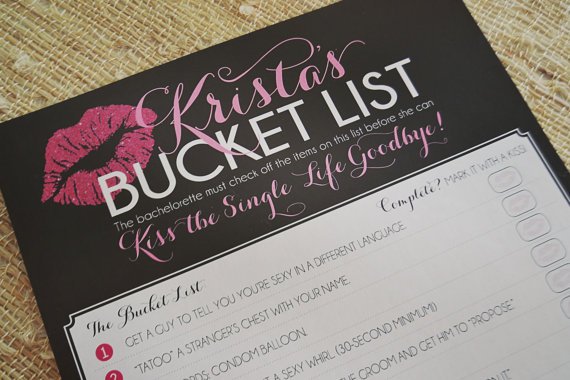 Photo by Sweet Bee Shoppe
Kind of like a scavenger hunt, a bachelorette bucket list lists activities for the future bride to complete throughout the day, or days if you're having a weekend bash. You might include things like pole dance, take a body shot, and dance to Beyonce's "Single Ladies."
6. Create a Signature Scent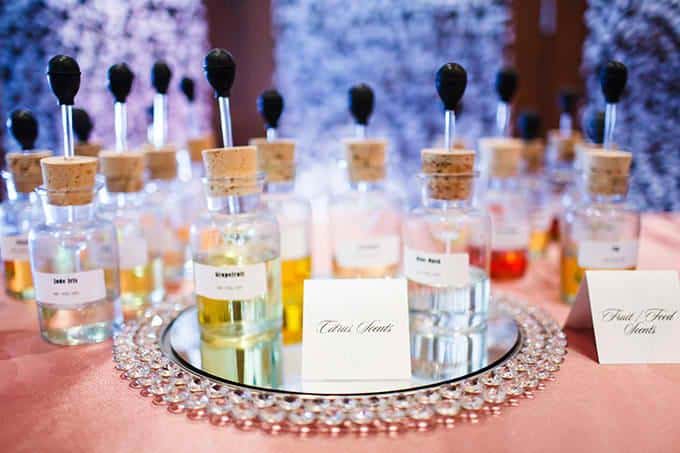 Photo by Nick Yutaka via Glamour and Grace
Forget signature cocktails. Signature scents are where it's at. Check with your local perfume bar to see if they offer fragrance party packages. During one of these parties you and the girls can create a custom blend that captures the essence of the occasion. Some perfume bars even offer to host a pop-up shop at your chosen location and will bring the items to you.
7. Choose Your Own Adventure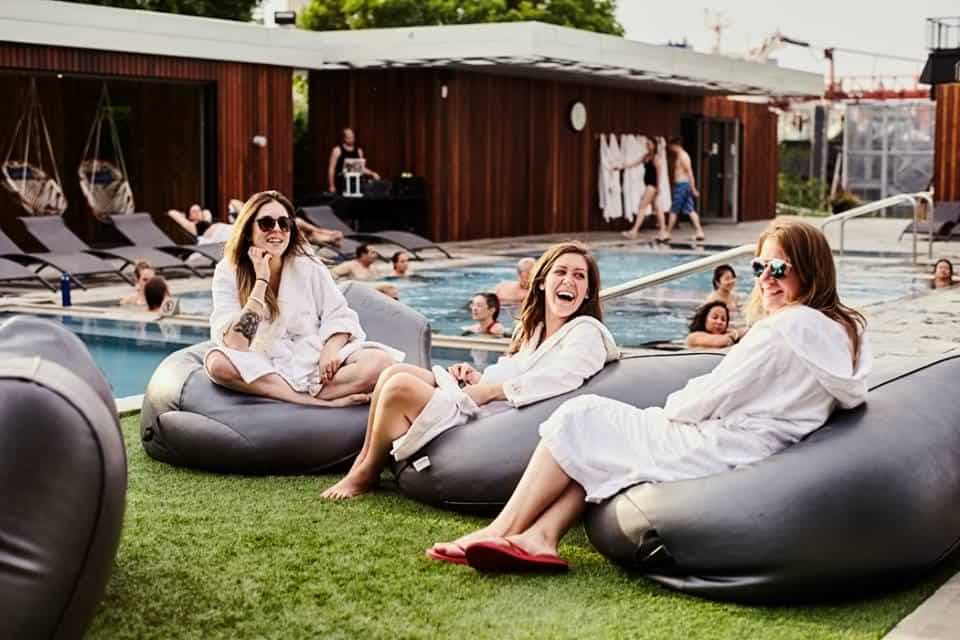 Photo by Bota Bota via Local Montreal Tours
In the end, the bachelorette party is about spending quality time with your girl gang, creating memories, and having a special experience that you all share. With that being said, I think one of the best things you can do to create an unforgettable bachelorette party experience is to mix and match fun activities. For example, bagel brunch and mini golf; horseback riding in the afternoon and wine tasting in the evening; pizza party and karaoke; an evening of bowling and burlesque.
Whether you choose to keep it simple or go all out, the bachelorette party is your chance to get the ladies together and have a good time, no matter what that looks like to you. Hopefully these ideas have inspired you, and if you've been to a memorable bachelorette party and would like to share some of the details, let us know!