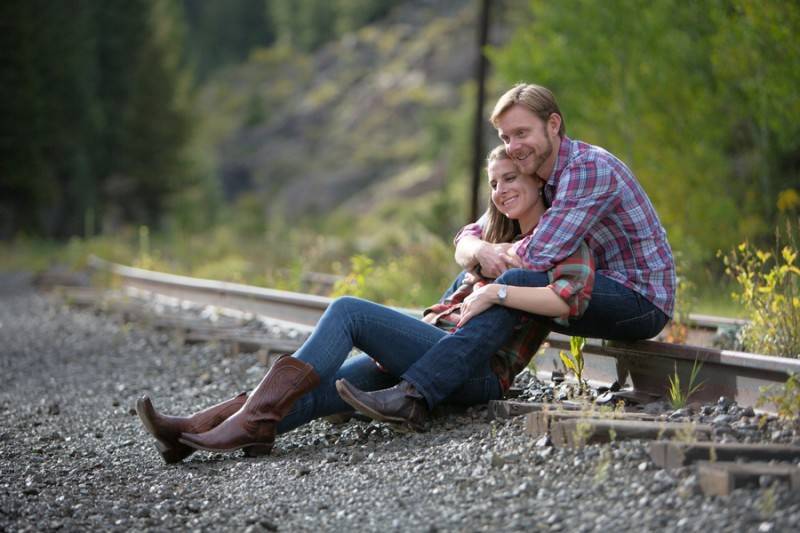 Caroline & Jeremy's engagement shoot is anything but boring. Each shot is of them doing something adventurous or romantic, or even both! And you can really see how much fun they both had that day. The pictures are breathtaking. Both in the sense that they are one of a kind and that they make my heart stop from thinking "Oh my gosh, they're gonna fall!". Nevertheless, we know that this daring couple knows how to raise standards (and heights) when taking engagement shots. Congratulations Caroline & Jeremy!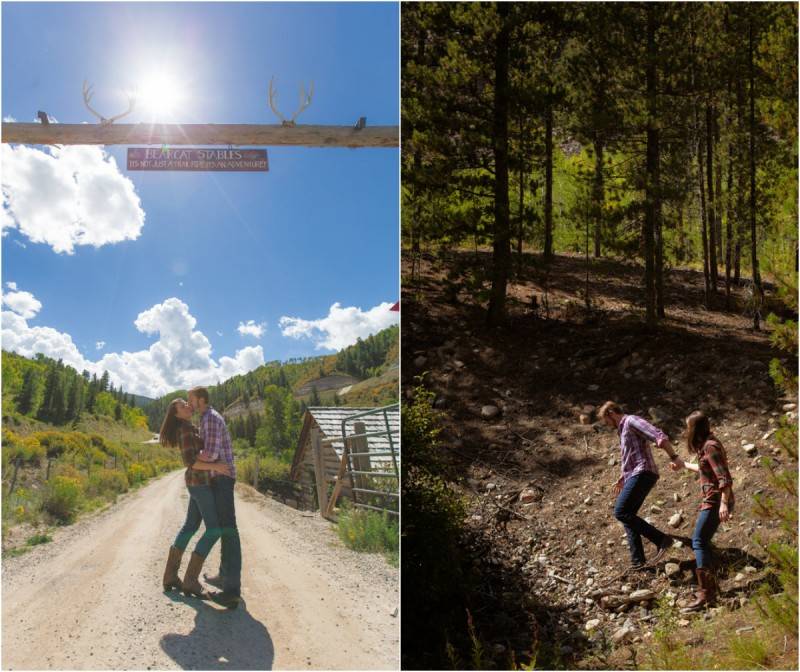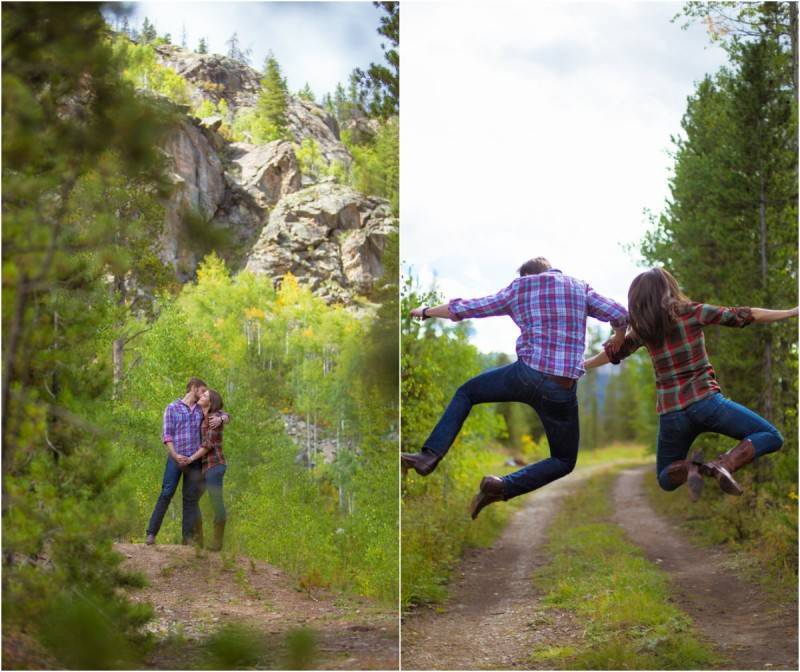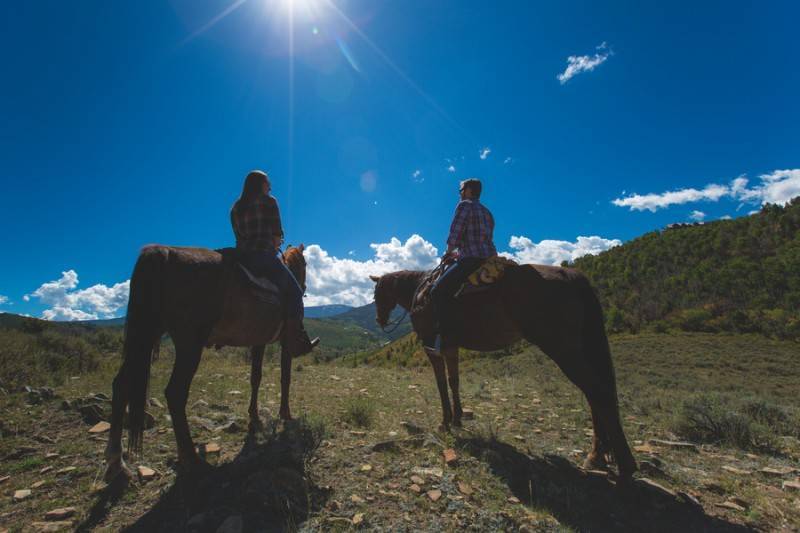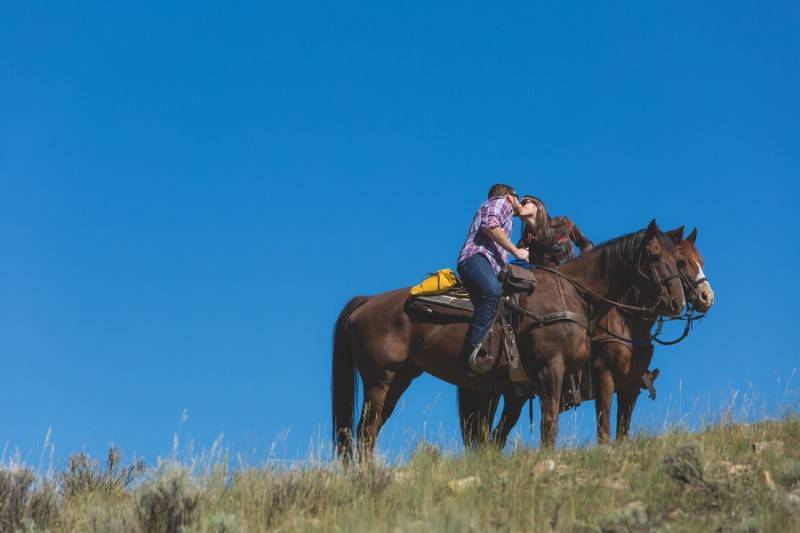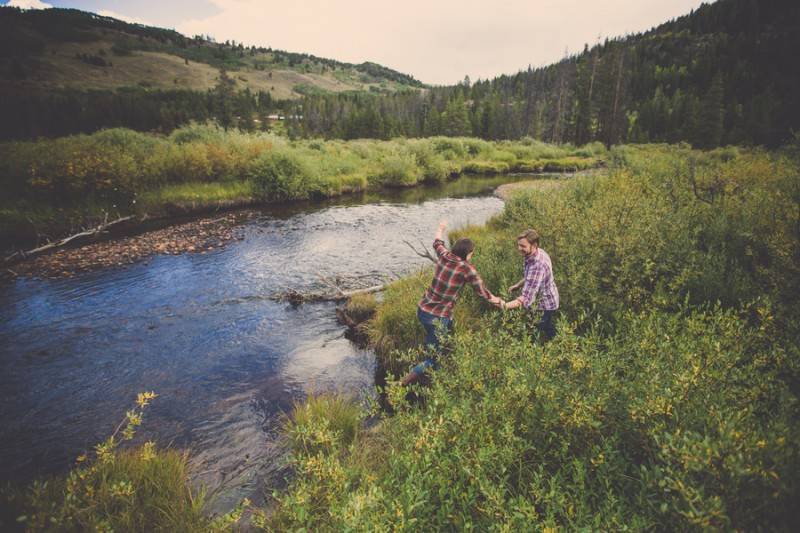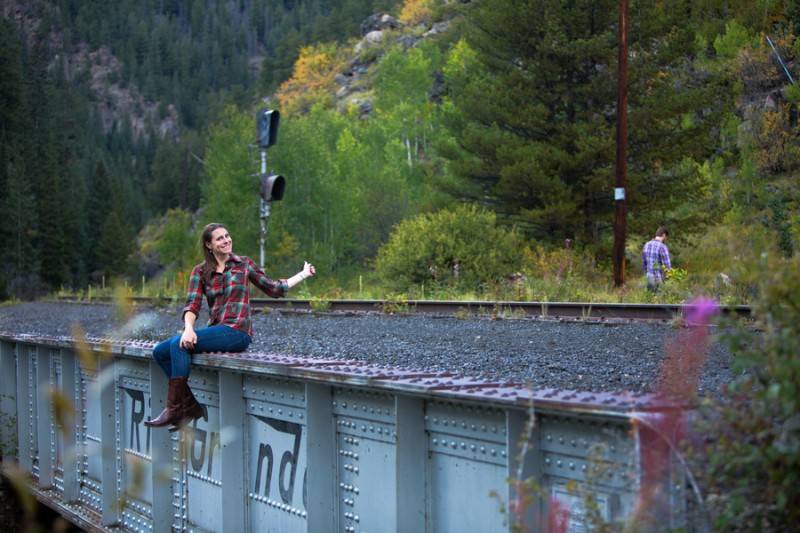 What the photographer said:
Here are the Colorado adventures of Caroline & Jeremy. Shot in the towns of Denver, Morrison, Minturn and Beaver Creek in Colorado, we've got horses, mountain ranges and valley rivers, rapids and cliffs, bridges, mining towns, abandoned railroad tracks, boots and beards, and Red Rocks. When talking about what to do for their engagement session we started toying with the idea of spending it in the Rocky Mountains. It made perfect sense as these two are into travel and adventure having already shared numerous trip both local and abroad. So we bunked out out Caroline's family's mountain home and set out on our own adventure. The air gets pretty thin at 11k feet and cold.
What do you think is the overall story for this album?
They both live in Denver and are adventurist. Made sense to capture them in that kind of setting but ensure a sense of romance since they're chemistry is very strong.
What inspired the wedding day outfits?
I picked them based on the activities of the day.
What was your favorite part of the day?
Finding unplanned locations. The abandoned train tracks and bridge locations were priceless. They happened at exactly the right time of day to have the most dramatic light.
Vendor
Photographer:  jspstudio