Through research conducted by UAE fashion shop specifically on purchasing bridal dresses, we have seen that there are some mistakes that brides make while shopping for wedding dresses that must be avoided. To help you avoid such mistakes we have created a list of 6 things you must consider while buying wedding dresses.
Timing
Your wedding date has been set, it's almost 12 months away but you are going to purchase a dress now. The question here is why would you do that? Do you think your wedding dress is going to be your favorite thing in 12 months? If you're sure then go ahead and make a purchase, otherwise it is important to consider the timings of your purchase so that you can make sure you are buying the dress of your dreams.
Venue
We talked about importance of timing while buying a bridal dress, one of the reasons why timing is important is because it takes time to choose everything else. Your venue, flowers, decorations and cake. You should definitely consider the type of venue you're having your wedding at in order to choose the right dress that matches your venue style as well.
Cost
This goes without saying you need to purchase something you can afford. So, when purchasing a wedding dress you should make a budget beforehand and only try on dresses that are in your cost range to avoid the disappointment you can face if you end up liking something that you cannot afford.
Style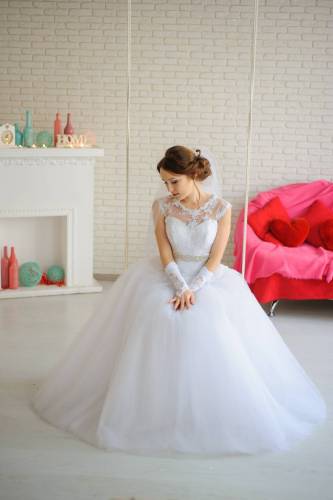 This is the most important part of your wedding dress. You need to choose the kind of style you want. Whether you want a classical gown or whether you want to go with a contemporary modern look. It is important for you to consider the style you want and choose a style of your choice. One important consideration in this is also to know that you should only choose a style you like not what others like.
Durability
When purchasing a wedding dress you should decide whether you want a dress only for your wedding day or whether you want a dress that you can pass on to your loved ones in future. This will help you decide the cost of your dress and help you make a durable choice accordingly.
Complete Look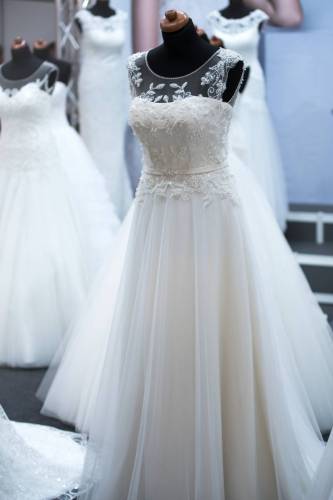 Your wedding is not just your wedding dress. You need to imagine a complete look while purchasing a wedding dress and analyze whether or not the dress goes with the theme of your wedding, is it creating a complete look that you wanted for your wedding and anything else that you had in mind.
Your wedding dress is a just a piece of a puzzle not an entire puzzle. Although, it is the major chunk of the event but you need to make sure that you're considering all the other factors such as venue, shoes, colors, cake, theme and style of your wedding while choosing your wedding dress.