Having been together for over 4 years, Brianna and Brady finally decided to tie the knot. They have so much love for one another, which includes a love for their 2 year old daughter, Amelia. They enjoy the simple things in life including, sports, hunting, fishing, crafts and of course playing with their daughter. This couple loves being outdoors and wanted a rustic feel that was calm and peaceful for their engagement.  Having their pictures captured with such a beautiful scenery behind them was all they could ever ask for. Kudos to Abby, their photographer! She did such an amazing job and just let the couple be. She caught them on camera naturally and didn't look like it was stick figures standing in a field. The moments caught in the pictures were pure perfection!
Click image to enlarge
3

Like. Click to Vote
>
Extra Special Details
Venue. The engagement shoot took place at the Rustic Oaks and the scenery that provided the background for our pictures was flawless and made the pictures spectacular.
Future bride's outfits. Brianna wore a boho-inspired headband and floor length maxi dress for her first look, and a plaid button down and boots for her second look.
Props. Briana and Brady had so many props (all from etsy) that made their photos even more cute. They just added a little something extra to them.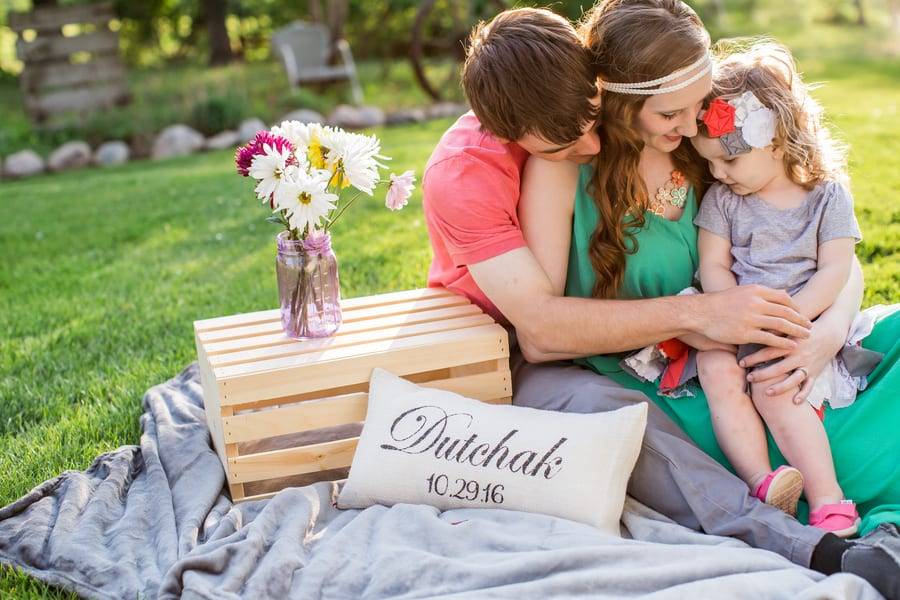 Tips From The Bride
♥ Make a new email account just for wedding stuff (I regret not doing this)

♥ Don't get so stressed out planning all the little details because in the end it isn't about the decorations that everyone sees or how good the cupcake tastes, it is about the love that you and your partner have for each other!

♥ Splurge on the photographer, it makes a difference and it totally worth it because that day only happens once!
Take It From The Photographer
♥ Using your ceremony location for engagement photos adds a special element to your session.
Money Matters
The Budget: $5,000 – $10,000
VENDORS
Photographer: Abby Anderson
Reception Venue: Rustic Oaks